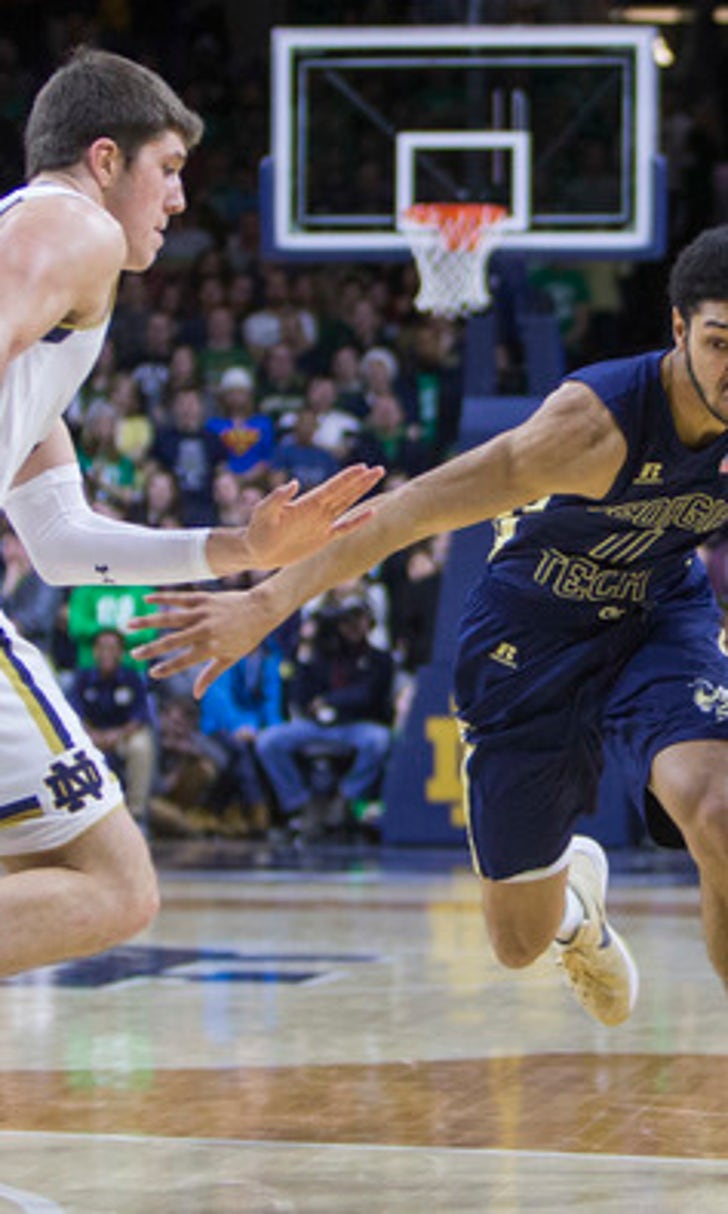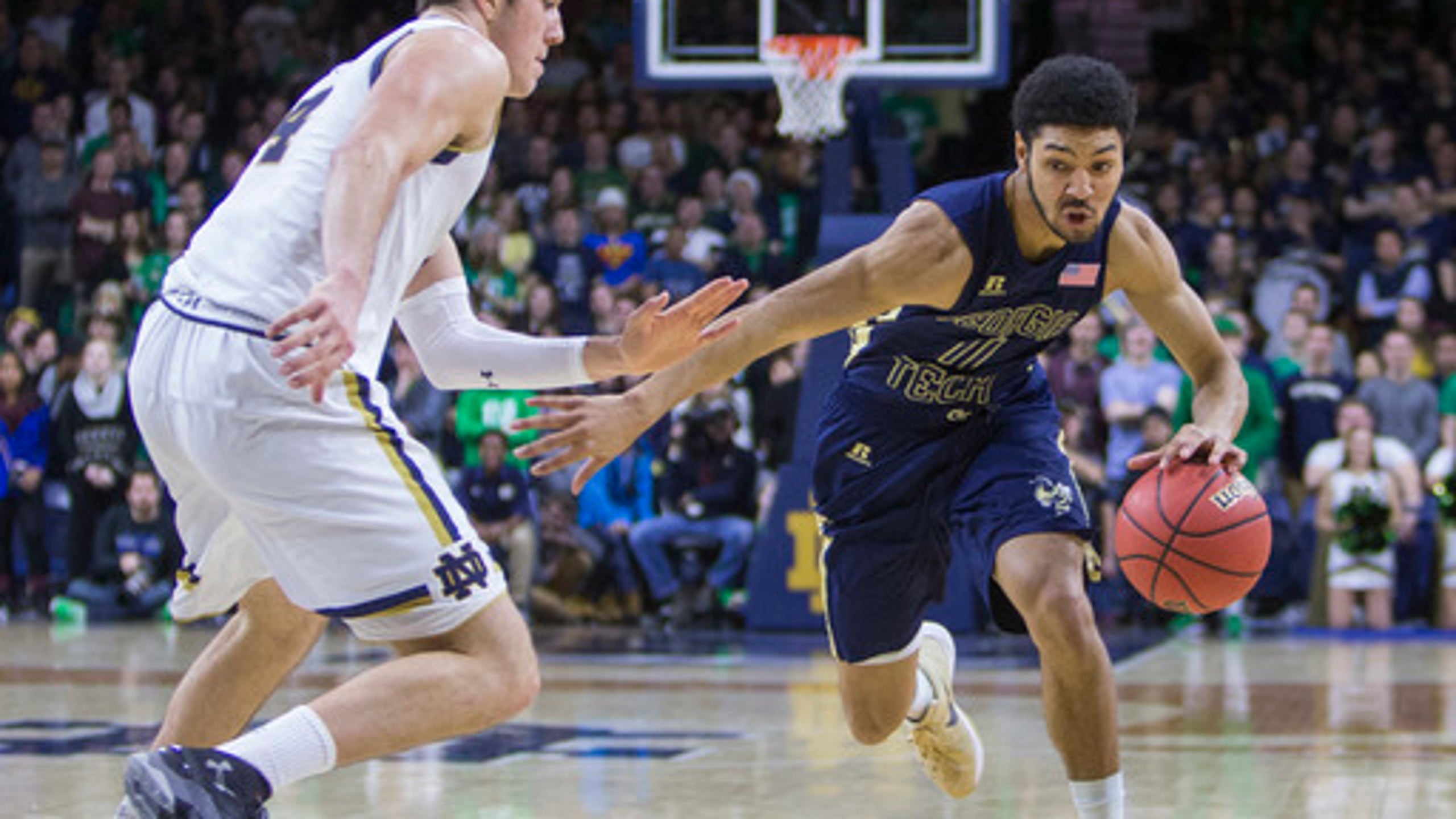 Auguste, Jackson help Irish hold off Georgia Tech, 72-64
BY foxsports • January 14, 2016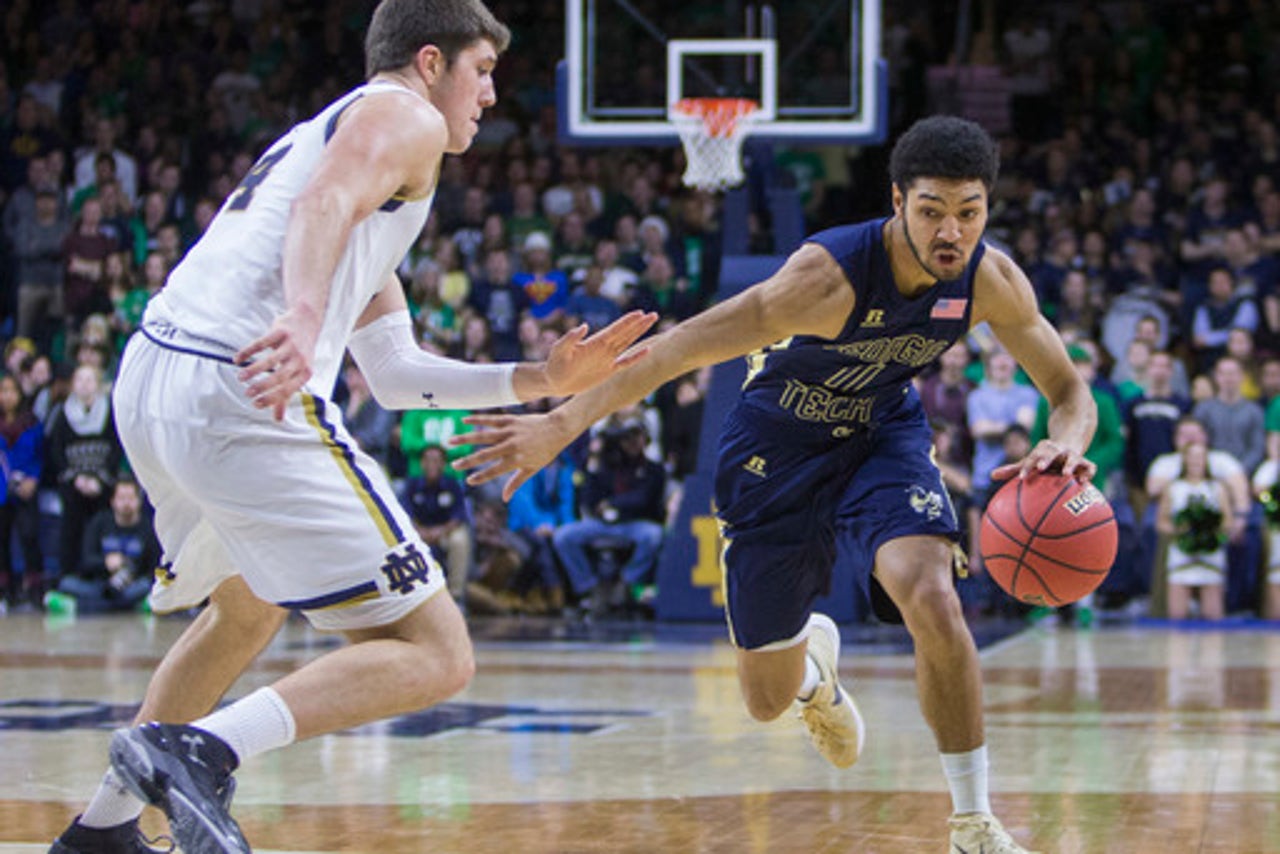 SOUTH BEND, Ind. (AP) When Zach Auguste got on a roll in the second half Wednesday night, Notre Dame was able to come away with a win.
Auguste scored 24 points, most of those coming around the rim as he and Demetrius Jackson kicked their pick-and-roll game up a notch in a 72-64 ACC win over Georgia Tech.
Auguste scored four straight field goals five minutes into the second half to help the Irish build a seven-point lead, a result of Irish coach Mike Brey's decision to create space inside by playing a more guard-heavy lineup around the 6-foot-10 Auguste.
''There was better spacing for us to drive and get fouled when you are four around one. The floor is more open,'' Brey said. ''I think the spacing most of the night really helped us.''
Auguste also grabbed nine rebounds and shot 10-for-13 from the field, despite being a focus of Georgia Tech's defense coming in.
''We worked on (the pick and roll) all practice,'' said Georgia Tech forward Nick Jacobs. ''We just didn't guard. Guarding the ball screen is a five-man game, and today, we just didn't execute.''
Jacobs scored all 10 of his points in a row during the second half to counter Auguste and keep the Yellow Jackets close.
After going scoreless in the first half, Jackson finished with 18 points, nine rebounds and eight assists for the Irish (11-5, 2-2).
Notre Dame hit 11 of 12 free throws over the final two minutes, including eight straight from Jackson, to seal the victory. Jackson was just 2-for-11 from the field, but finished 13-for-14 from the line.
''They kept the ball in the hands of their best player in Jackson,'' said Tech coach Brian Gregory. ''(And) we just left (Auguste) open too many times, and he responded extremely well.''
Marcus Georges-Hunt scored 18 points to lead Georgia Tech (11-6, 1-3) and Adam Smith added 15.
The Irish used a 7-0 run to earn some breathing room with 4:30 to play, but Georges-Hunt responded for Tech with a 3-point play followed by Smith's fadeaway 3-pointer to cut it to 61-58 with 3:25 to go.
That was as close as the Yellow Jackets would get the rest of the way.
''We executed in the end,'' Auguste said.
---
LINEUP CHANGE
Notre Dame freshman forward Matt Ryan replaced Bonzie Colson in the starting lineup, the first change in Notre Dame's starting lineup this season. Ryan finished with 10 points and seven rebounds.
''I thought it helped us get off to a better start,'' Brey said. ''I thought it really freed up Zach Auguste for a lot of rim rolls. That's why he was so good, because we had a fourth shooter on the floor much of the night.''
COLD START
Notre Dame came in sixth in the country and leading the ACC in field goal percentage at 50.6 percent, but shot just 32 percent in the first half (10-for-31). The Irish still managed to take a 30-27 lead into halftime after Georgia Tech misfired as well, hitting just 25 percent (9-for-36).
That mark was the lowest by an Irish opponent since they held the Yellow Jackets to 26.1 percent in the second half of a double-overtime win on Jan. 14 of last season.
TIP-INS
Georgia Tech: The Yellow Jackets have played three of their first four ACC games on the road, starting with losses at No. 5 North Carolina and No. 20 Pittsburgh. They play their next two at home.
Notre Dame: The Irish shot a season-low 13.3 percent from 3-point range. Jackson's 3-pointer two minutes into the second half was their last of the game.
UP NEXT
Georgia Tech hosts Virginia Tech on Saturday.
Notre Dame travels to No. 9 Duke on Saturday.
---
---