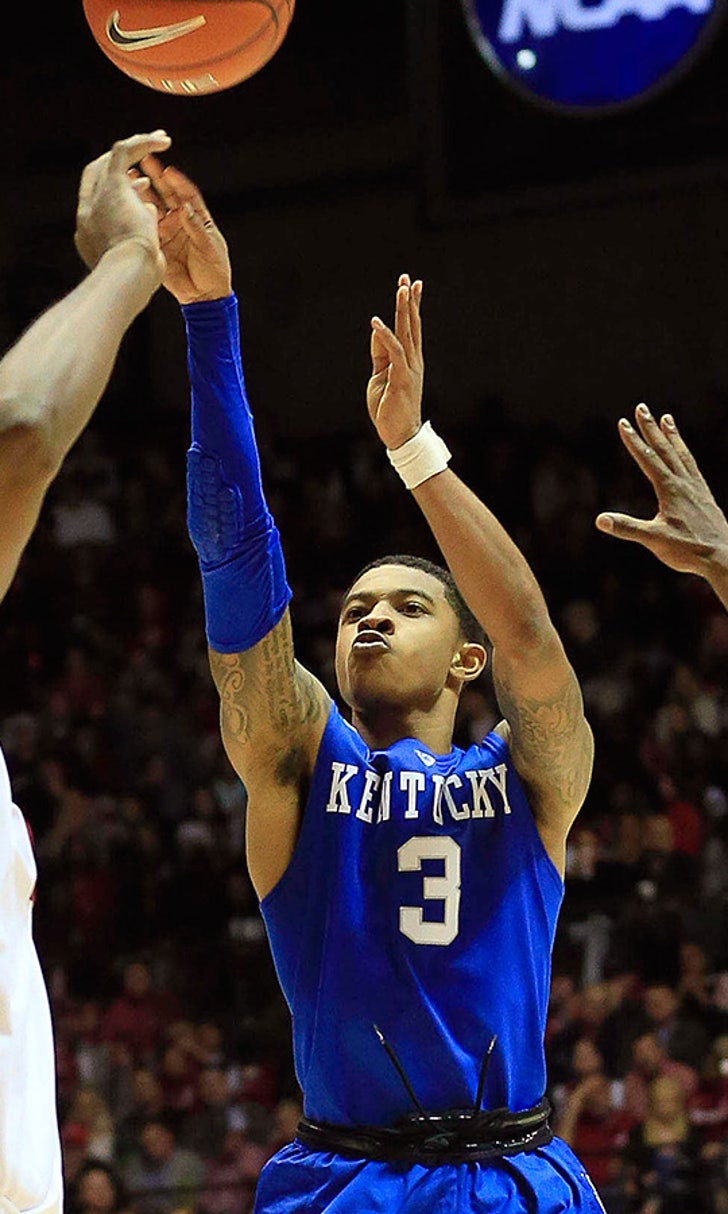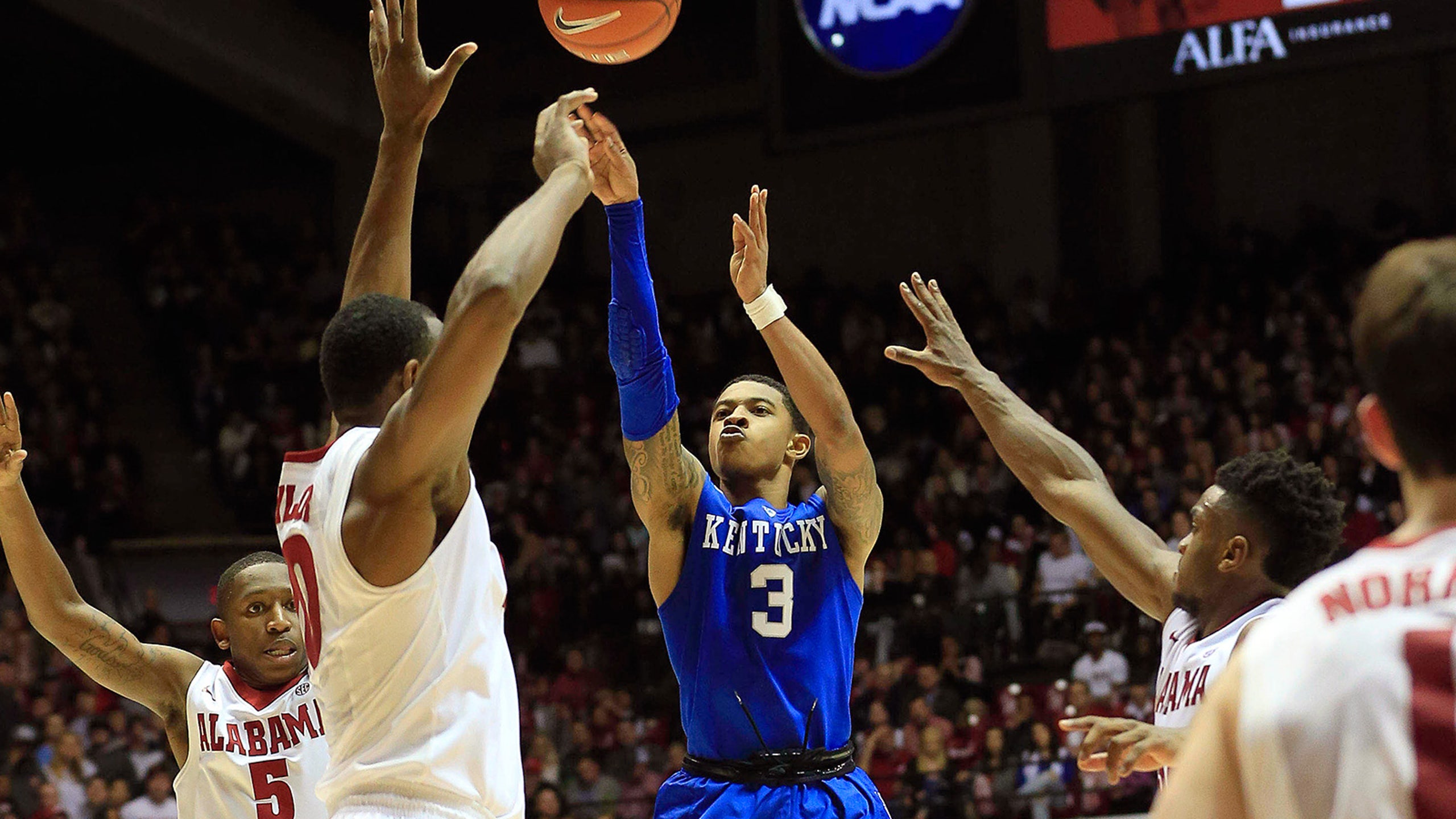 Alabama forward lifts Tyler Ulis off the ground going for a rebound
BY foxsports • January 10, 2016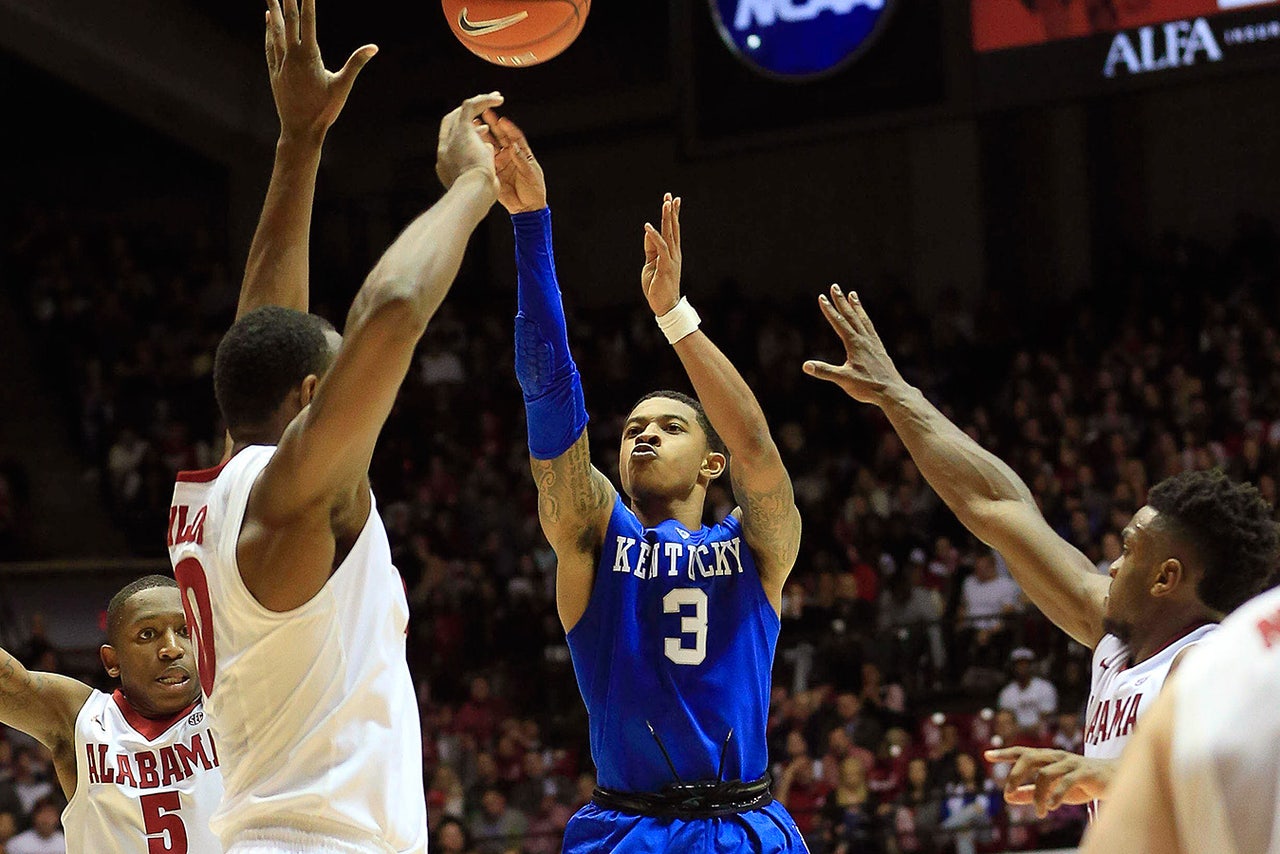 Alabama junior forward Jimmie Taylor is 6-foot-10 and weights 240 pounds.
Kentucky sophomore point guard Tyler Ulis checks in a 5-foot-9 and 160 pounds.
In the second half, these two ended up squaring off, going for a missed shot. Ulis was attempting to box out Taylor, when he was lifted off the ground by the Alabama big man.
Of course, that's a foul, which Taylor was whistled for.
Ulis went to the line and connected on a pair of free throws, putting the Wildcats up 14 with nine minutes remaining in No. 9 Kentucky's 77-61 win over the Crimson Tide.
Ulis played 39 minutes, scoring eight points and dished eight assists while committing only a single turnover. Taylor had four points and six boards in a losing effort.
---