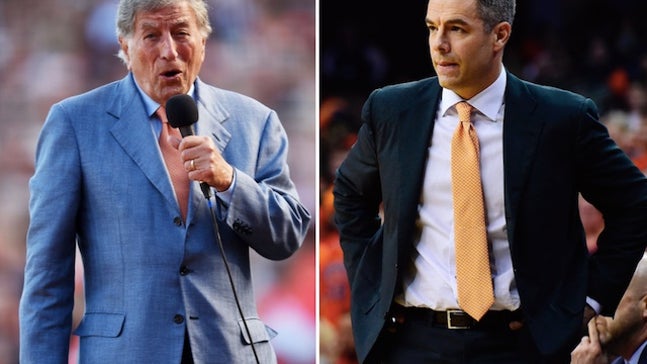 9 ways to tell this Tony Bennett apart from that Tony Bennett
Published
Mar. 18, 2016 7:44 p.m. ET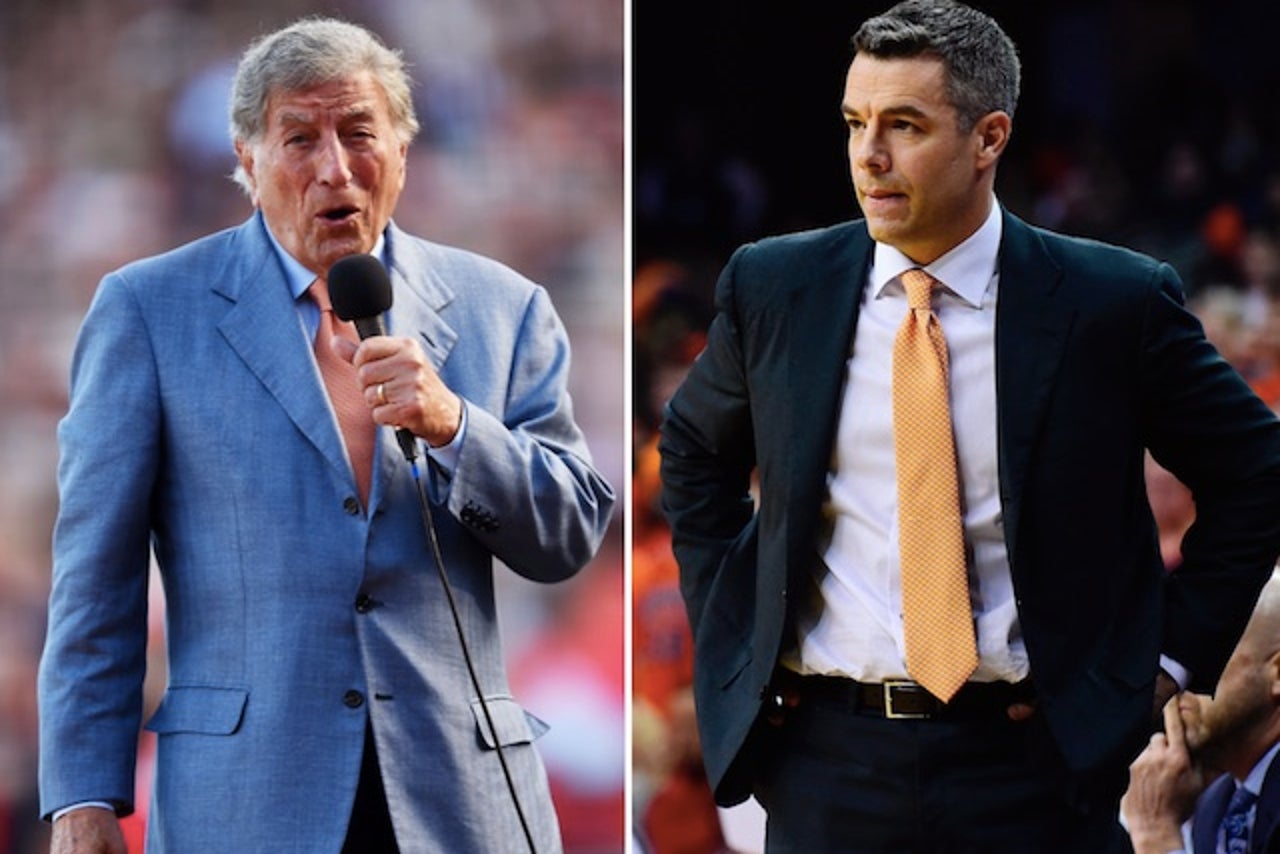 Tony Bennett is the 46-year-old basketball coach who transformed Virginia from an ACC afterthought into a national power. Tony Bennett is one of the world's most famous singers, who's as popular and prolific as ever at an age (89) that's almost double that of the other Tony Bennett. As UVA continues its journey through the NCAA tournament, Fox Sports has put together a helpful primer so you can keep the two terrific Tonys apart. 
1. Tony Bennett's favorite band is Boyz II Men. Tony Bennett's favorite musical act is probably Frank Sinatra. As for Boyz II Men, his thoughts on them aren't clear, but he's got two ears and a heart, doesn't he?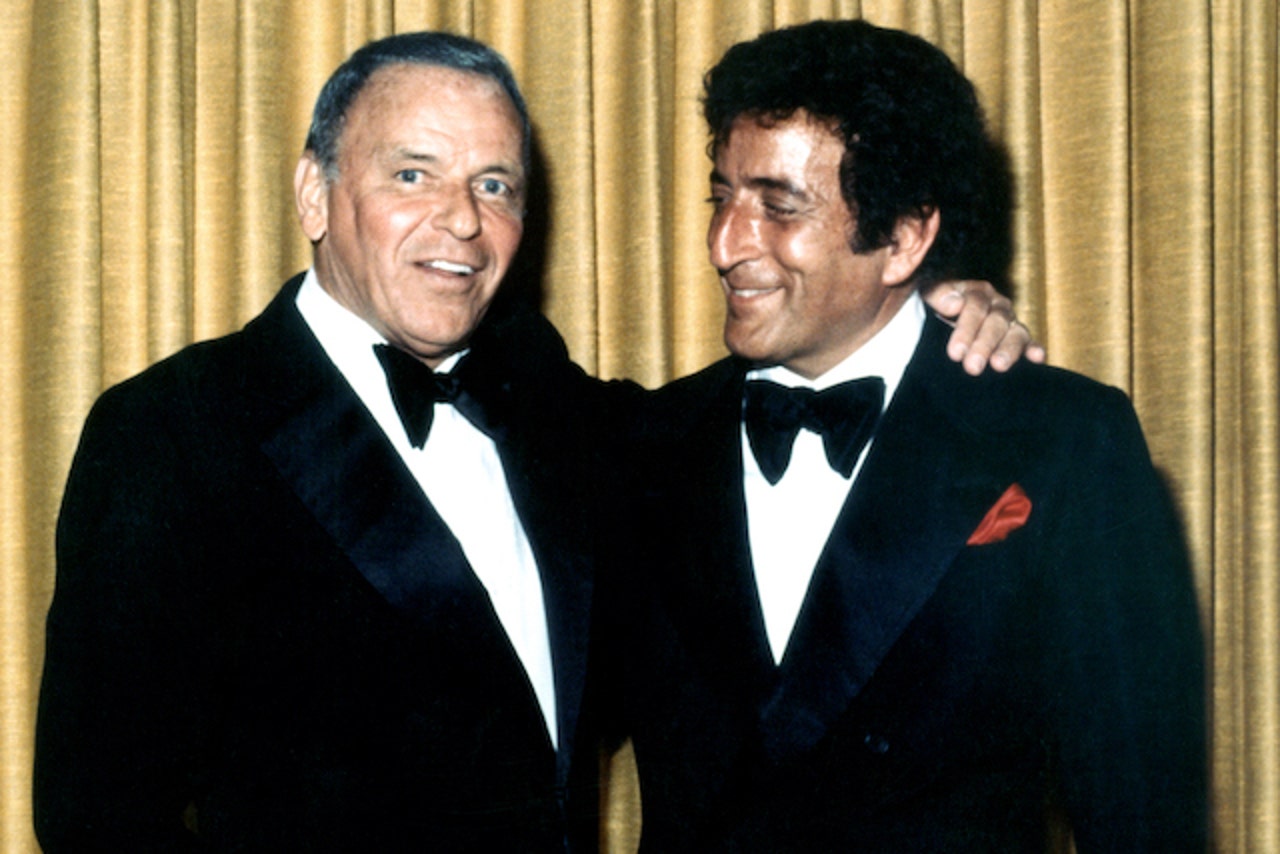 (Photo by Michael Ochs Archives/Getty Images)
2. Surprisingly, UVA's Tony Bennett is the top result when you Google "Tony Bennett." Tony Bennett thinks Google was some club where he, Sinatra and Dean Martin used to bird dog the dames and if any riff-raff got in the way, they'd go outside for a little ring-a-ding-ding.
3. With all the heat, pressure and his age, Tony Bennett has understandably been known to collapse due to dehydration while in front of crowds of 18,000. No, not that one. The one you're thinking of has the constitution of an ox and is in the midst of a world tour that has 14 more dates through July. At 89. Like a boss.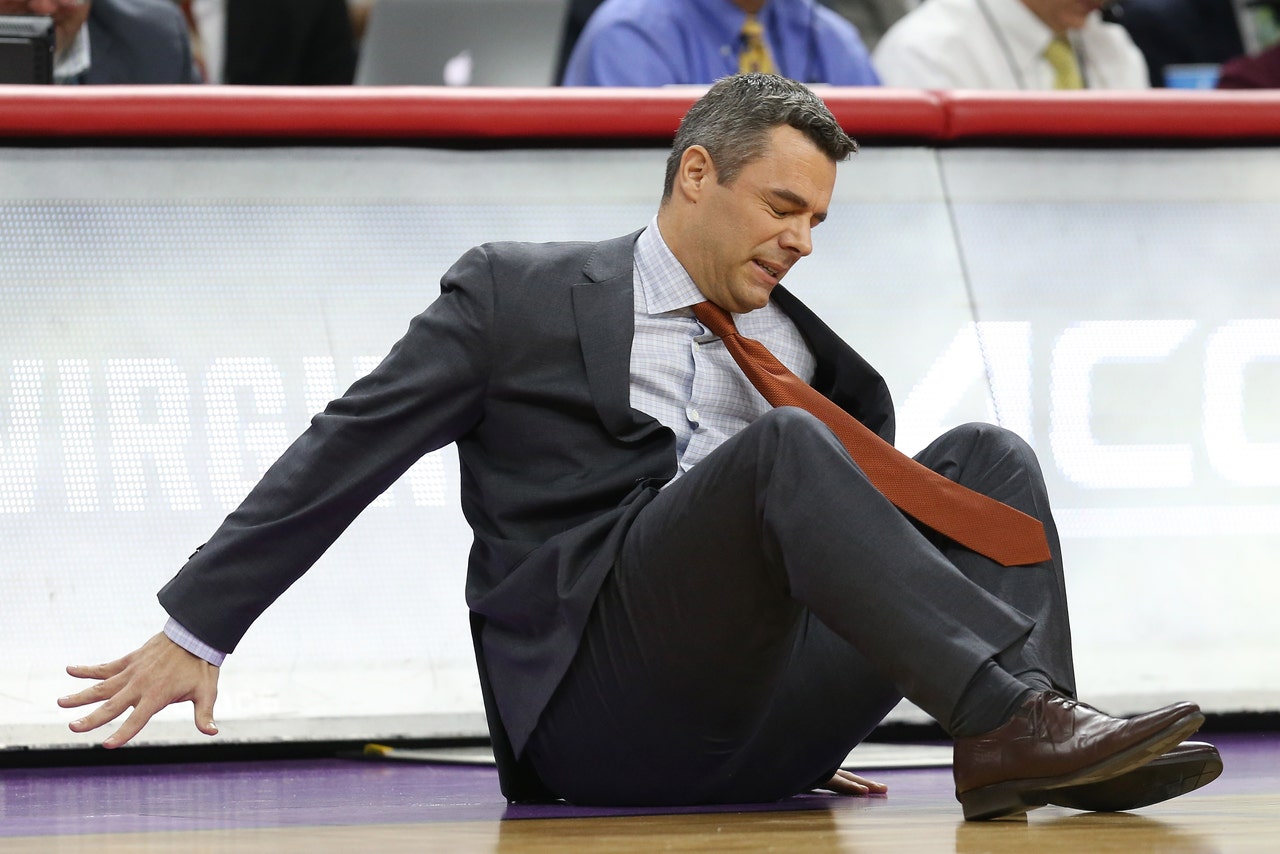 (Photo by Streeter Lecka/Getty Images)
4. Tony Bennett's middle name is "Dominick." Tony Bennett's middle name is "Guy." Nothing against the basketball Tony Bennett, but "Guy" might be the only way in which he's considered cooler than the famed crooner.
5. Tony Bennett sings with an aged, buttery voice that has the power of making men and women cry. Tony Bennett once made his daughter cry from embarrassment when he was driving carpool and started belting out Wayna Morris's part of One Sweet Day.
6. Tony Bennett left his heart in San Francisco. I don't really think Tony Bennett left his in Pullman, Washington after UVA came calling to pluck him from Washington State.
7. Tony Bennett fought in World War II. Tony Bennett also fought in the Pacific Theater, playing for New Zealand and Australian basketball teams for three years. Slightly different stakes, but if Matthew Dellavedova is any indication, that basketball court isn't exactly a picnic.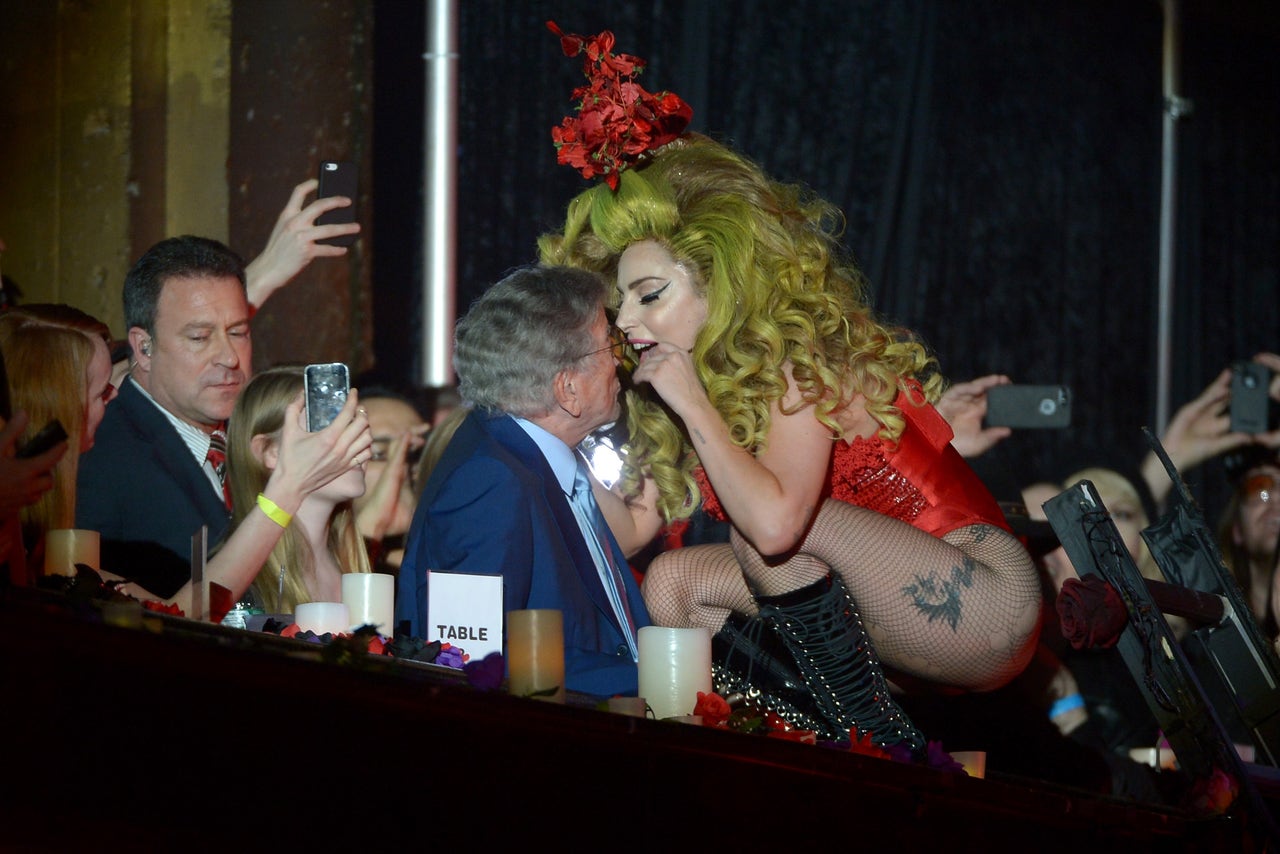 (Photo by Theo Wargo/Getty Images)
8. Tony Bennett worked with Lady Gaga. Tony Bennett, who occasionally glances up at the TV while his wife watches Downton Abbey as he breaks down film on his iPad, always confused Lady Gaga and Lady Grantham for years and was very confused when his kids were watching the Grammy's this year.
9. Tony Bennett has plans for the first weekend of April - he's playing a show at the Mohegan Sun. Tony Bennett hopes to have plans the first weekend of April.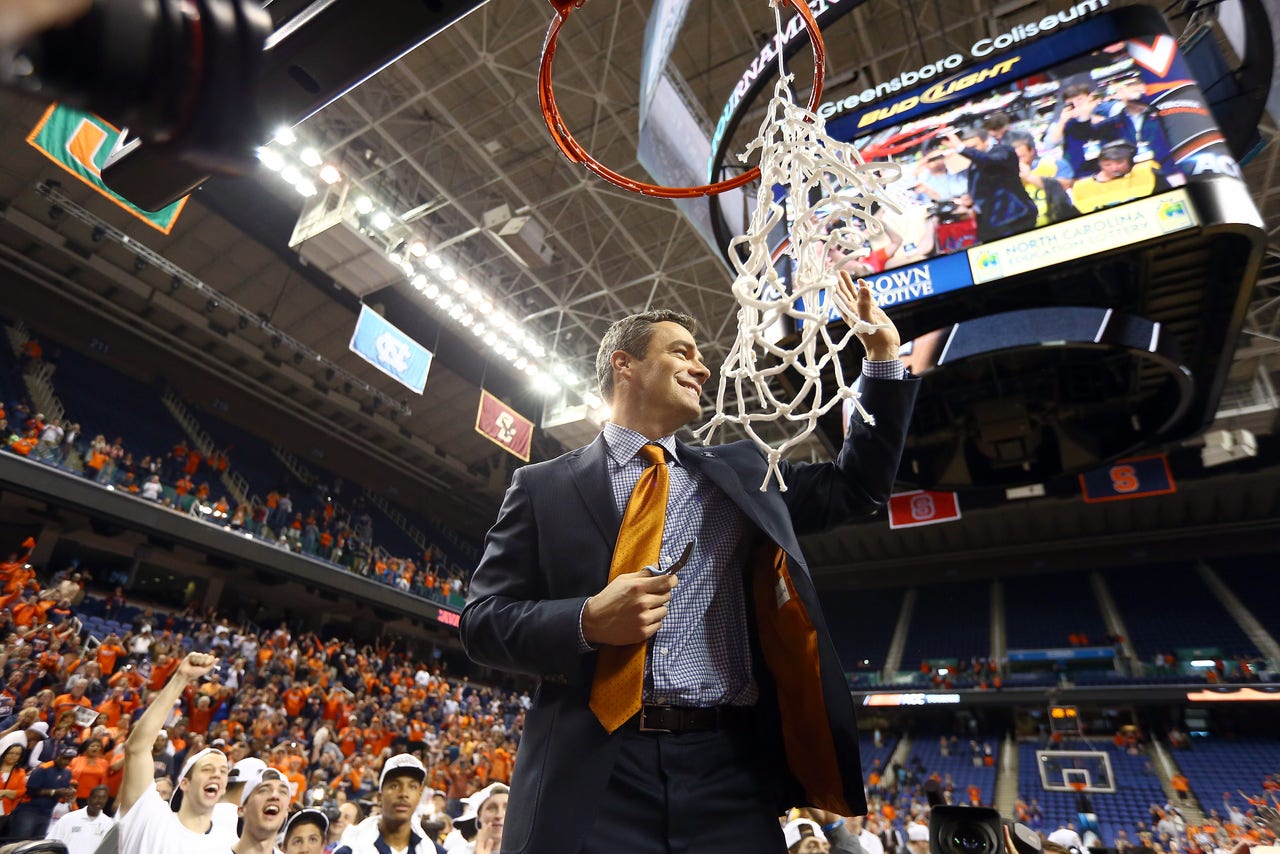 (Photo by Streeter Lecka/Getty Images)
---
---