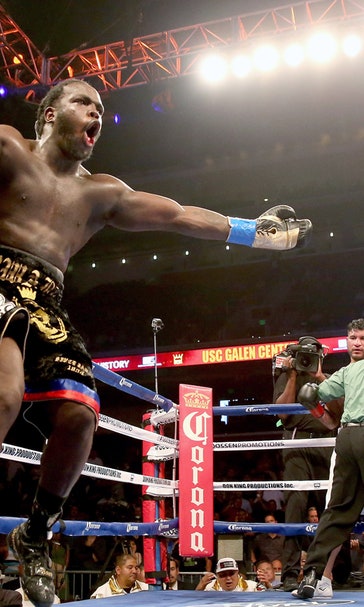 Stiverne stops Arreola to win WBC heavyweight belt
BY foxsports • May 10, 2014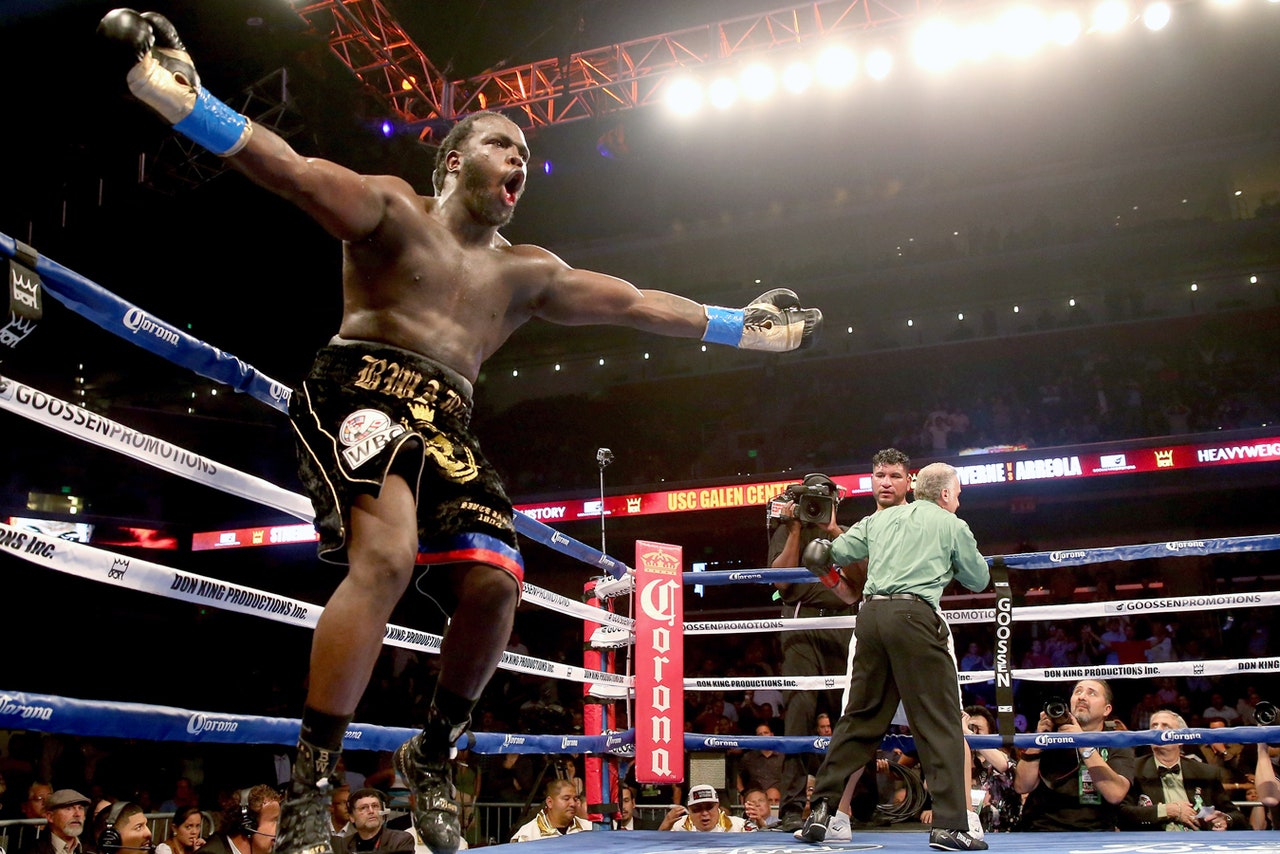 Bermane Stiverne completed his long journey to a heavyweight title with one more punishing victory.
Stiverne stopped Chris Arreola in the sixth round Saturday night, claiming the WBC heavyweight title belt vacated by Vitali Klitschko.
Stiverne (24-1-1, 21 KOs) dropped Arreola twice in the sixth, and the Haitian-born fighter was punishing Arreola again when referee Jack Reiss stopped the fight with 58 seconds left in the round.
The Klitschko brothers had held every major heavyweight title for the past six years. Vitali's retirement into Ukrainian politics in December opened the WBC belt for the 35-year-old Stiverne, a late bloomer who hasn't lost in 13 consecutive fights.
After beating Arreola by decision last year, Stiverne hadn't fought in nearly 13 months while waiting for Klitschko's decision to retire.
The wait was worth it.
"I studied and studied," Stiverne said. "I watched my opponent. I knew I could knock him out. ... I was patient. The plan was to let him get comfortable, and he soon as he gets real comfortable, then crack him. And that's what I did."
Stiverne dropped Arreola (36-4) for the first time with a sweeping right hand to Arreola's left temple, sending Arreola wobbling and crashing to the canvas. Arreola rose and kept fighting, but Stiverne put him headfirst into the ropes moments later with another combination.
After Reiss stopped the fight, Stiverne wept with the WBC's green belt around his shoulder while promoter Don King celebrated at the Galen Center on USC's downtown campus.
"I knew it was a wrap," Stiverne said. "The way I trained, I knew I could knock him out because I've got the power."
Stiverne won a lop-sided decision over Arreola last April, breaking Arreola's nose in the third round. Arreola, who acknowledged training poorly for that fight, felt he lost the rematch when he got hit by the same punch that finished the first fight.
"He has a tremendous right hand, that's exactly what it was," Arreola said. "I felt like I was winning the fight. He just got me with the same right hand. Couldn't get away from it, and after that, it's all she wrote."
The well-traveled Stiverne, who fought for Canada as an amateur boxer and trained in Florida earlier in his pro career, worked out of Floyd Mayweather's gym in Las Vegas for this bout. He is the first heavyweight champion of Haitian descent and the first champ not named Klitschko since Samuel Peter, who was stopped by Vitali Klitschko in 2008.
Wladimir Klitschko, who holds the other three major heavyweight titles, is eager to claim all four belts by fighting the winner. But before that lucrative bout, Stiverne must fight unbeaten Deontay Wilder, the U.S. Olympic bronze medalist and the WBC's mandatory challenger.
"With all due respect, I don't give a damn about Wilder or Klitschko right now," Stiverne said. "Right now, it's about what I won."
Arreola has lost both of his shots at the WBC heavyweight title, getting pounded by Vitali Klitschko in 2009 just up the street at Staples Center. The Los Angeles-area native was attempting to become the first heavyweight champion of Mexican descent.
"I could have got back up plenty of times," Arreola said. "Was the fight stopped a little early? I believe so. But then again, the referee is there to protect me from myself. But I felt like I was winning the fight."
Both fighters took advantage of the small 17-by-17-foot ring at the Galen Center, which was hosting its first boxing card.
Stiverne landed the biggest shots in the opening round, but Arreola dominated the second and third rounds with a withering series of combinations, trapping Stiverne against the ropes. Stiverne laughed off the punishment and allowed Arreola to keep moving forward, content to counterpunch.
"I wasn't hurt," Stiverne said. "He actually punched me, my mouth was open, and he busted my lip. I was trying to find out if there was food or something in my teeth, but it was my lip. He didn't hurt me in the head."
Stiverne hasn't lost since July 2007, when he was stopped by Demetrice King. He fought to a majority draw with Charles Davis in 2009, but has stopped five of his last seven opponents. 
---