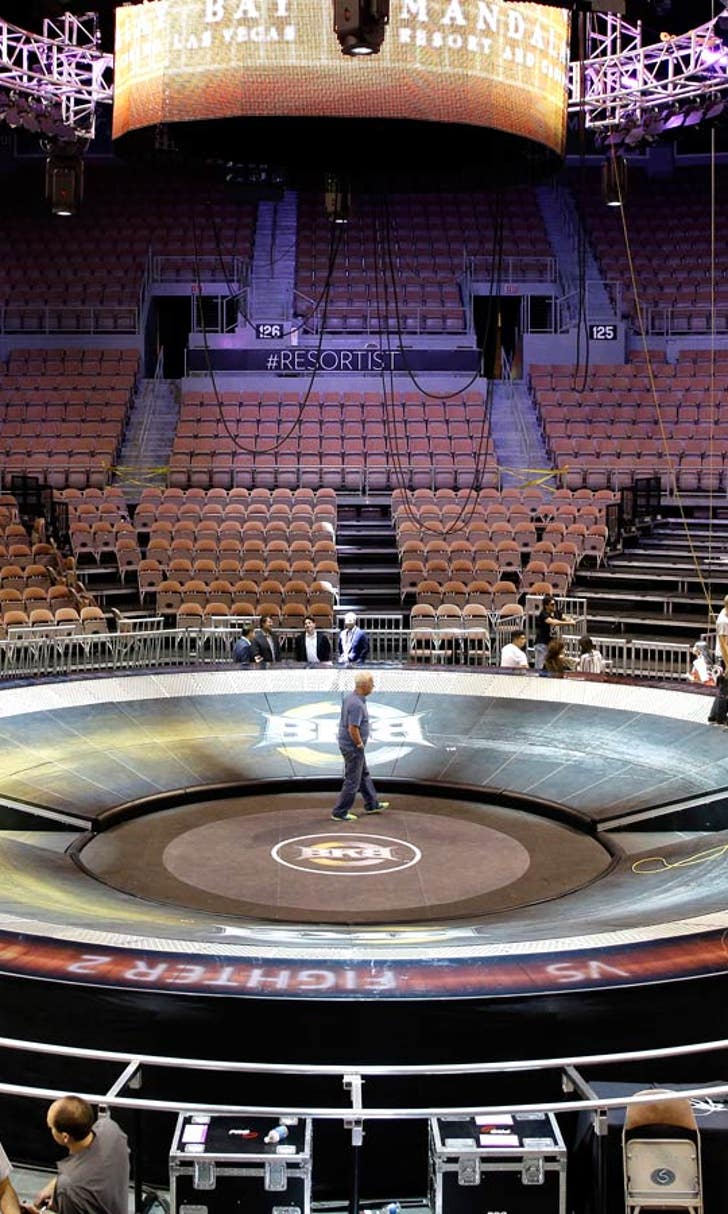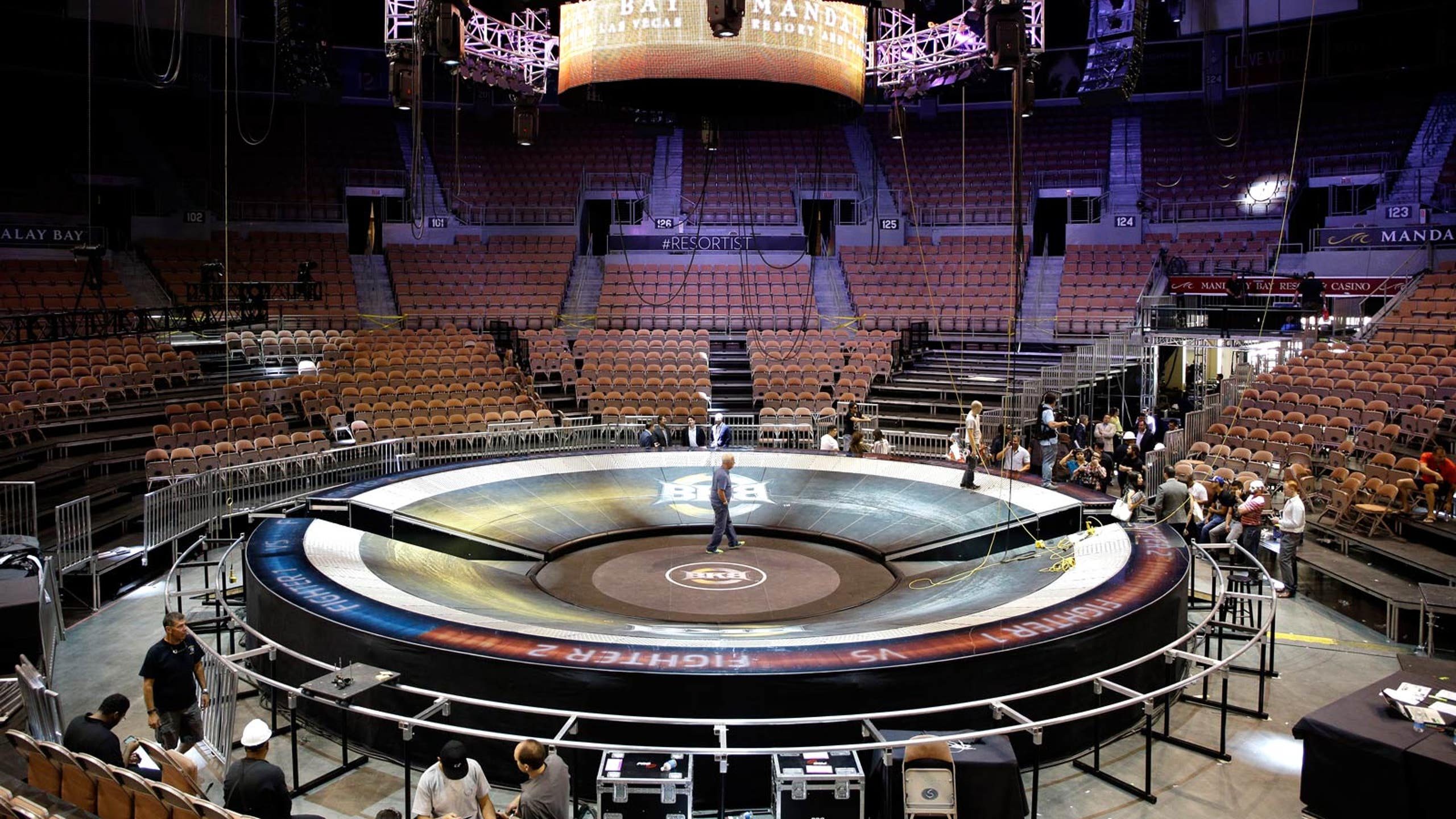 Big Knockout Boxing offers small ring, big punches
BY foxsports • August 15, 2014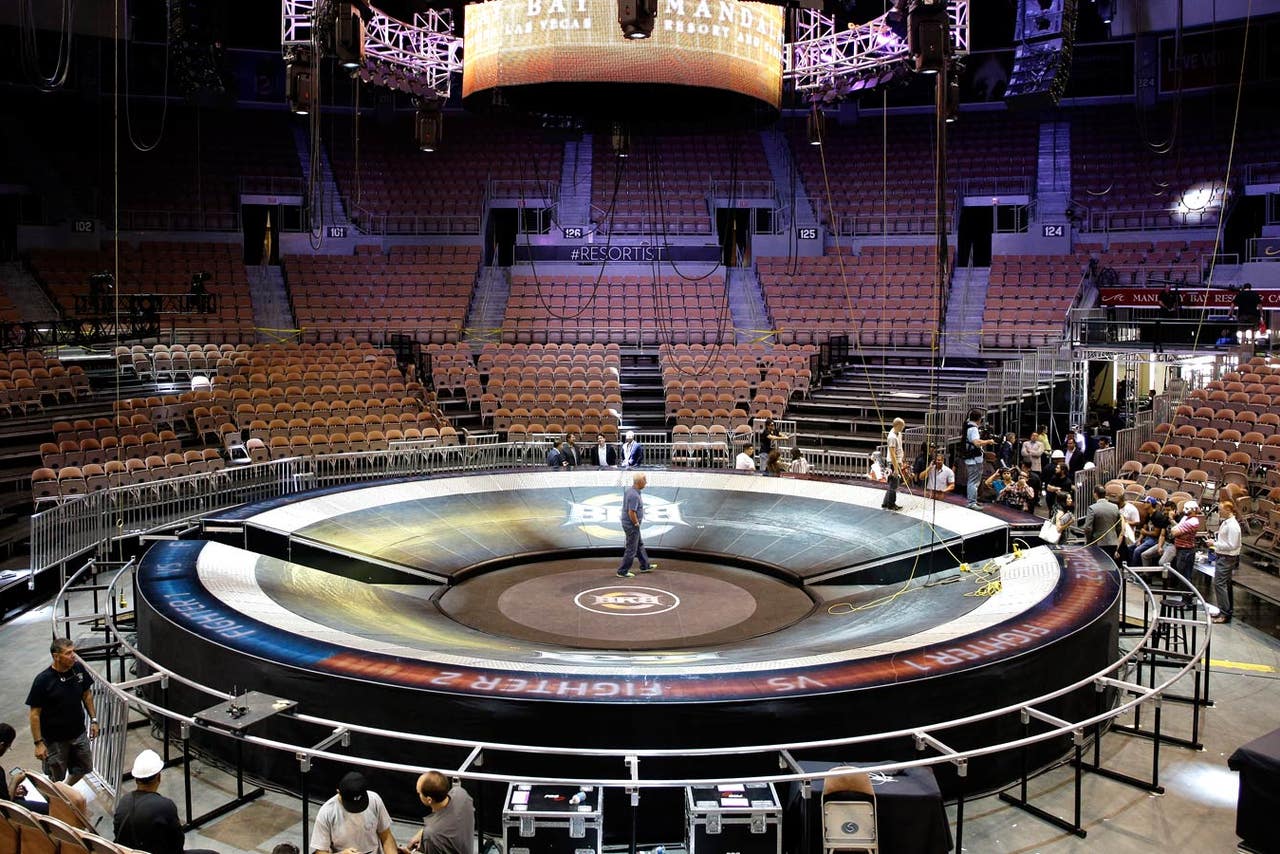 The Big Knockout Boxing ring is a cramped, low-slung circle with no ropes. The fighters who step into "the Pit" are expected to trade flurries of big punches during two-minute rounds until one is flat on his back.
Middleweight Bryan Vera thought the whole concept was a bit strange, but the DirecTV-backed promoters offered him enough money to try it.
When his trainers taped out the dimensions of the 17-foot diameter circle inside the regular ring at Vera's training gym for sparring practice, the old-school brawler realized he might excel at this variation on an ancient sport.
"I hardly ever came outside the circle," Vera said. "It fits my style perfectly. We're hoping someday it could be huge, and to be the first champion would be great."
Flaunting its violence and essentially promising big finishes, Big Knockout Boxing attempts to punch its way into a crowded combat sports marketplace Saturday night in Las Vegas at the Mandalay Bay Events Center, which will seat about 4,400 people around the lowered Pit. BKB's first major show is also available as a $29.99 pay-per-view event -- less than major boxing cards and UFC events.
With fights lasting only five or seven rounds, the card is highlighted by a 160-pound bout between Vera and Gabriel Rosado, two respected veterans known for their affinities for a good brawl.
The gloves, scoring and competition rules are essentially the same as in boxing, although fighters will get a standing-eight count if they're punched out of the ring by their opponent. BKB's shorter fights and snug dimensions are designed to reward aggressive fighting while emphasizing everything that action fight fans ostensibly love.
"To me, when you see two guys standing in the middle of the ring going toe to toe, it's the most exciting part of the fight," said Bruce Binkow, BKB's executive director. "That's the moment in the evening when everybody's blood rises and you feel the most energy and excitement. That's what we're trying to promote in a more condensed format."
Binkow is a longtime Golden Boy Promotions executive, and he was initially "skeptical" about BKB.
"It seemed to me to be contrived and maybe a little bit pointless," he said. "What do we need something else for when we've got boxing?"
He changed his mind when he saw something unique to sell to fans. He envisions a niche between boxing, which isn't nearly as dead as its detractors constantly claim, and the UFC's expanded schedule of shows topping the crowded mixed martial arts scene.
But BKB needs attention first, and its promotional tactics nearly fetishize knockouts, a curious stance at a time when brain injuries in sports have never been more scrutinized. When the promotion debuted last year with two events in New Hampshire, it was still known as Bare Knuckle Boxing, and the fighters initially wore MMA-style gloves with the knuckles exposed.
The promotion has switched to traditional boxing gloves for its Nevada debut, and Binkow claims BKB isn't all that different from regular boxing from a medical standpoint.
"It's certainly no more dangerous than boxing, but also the rounds are shorter and the fights are shorter," Binkow said. "I think the cumulative effect of that will minimize (injuries)."
BKB has no firm plans beyond Saturday, but Binkow hopes to put on another show this year. Binkow also would love to sign MMA fighters who could test their standup skills against boxers in the Pit, creating an always-tantalizing crossover event.
And with Vera and Rosado making good money, Binkow expects to hear from many more fighters eager for something new.
"It's exciting to be in there at the start," Vera said. "Who knows how far this thing could go?"
---