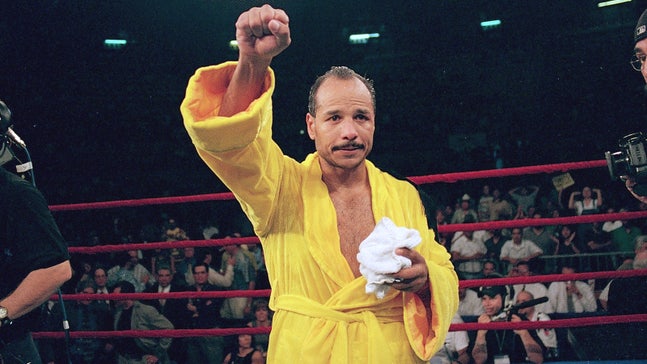 Autopsy: Boxer Tony Ayala Jr. died of heroin overdose
Published
Jul. 9, 2015 6:36 p.m. ET

An autopsy has confirmed that boxer Tony Ayala Jr. died of a heroin overdose.
The Bexar County Medical Examiner's Office revealed the cause of death Thursday. The report also cited an enlarged heart as another significant finding.
San Antonio police had suspected a heroin overdose killed the 52-year-old former middleweight contender, whose body was found at his family's gym on May 12. Heroin and a syringe were found next to his body.
According to officials, a woman close to Ayala told police that she and Ayala had quarreled in a house they shared the night before his body was found. Police arrived to find the woman weeping over his body.
---