Museum of the past: 100 classic cars unearthed in barn find in France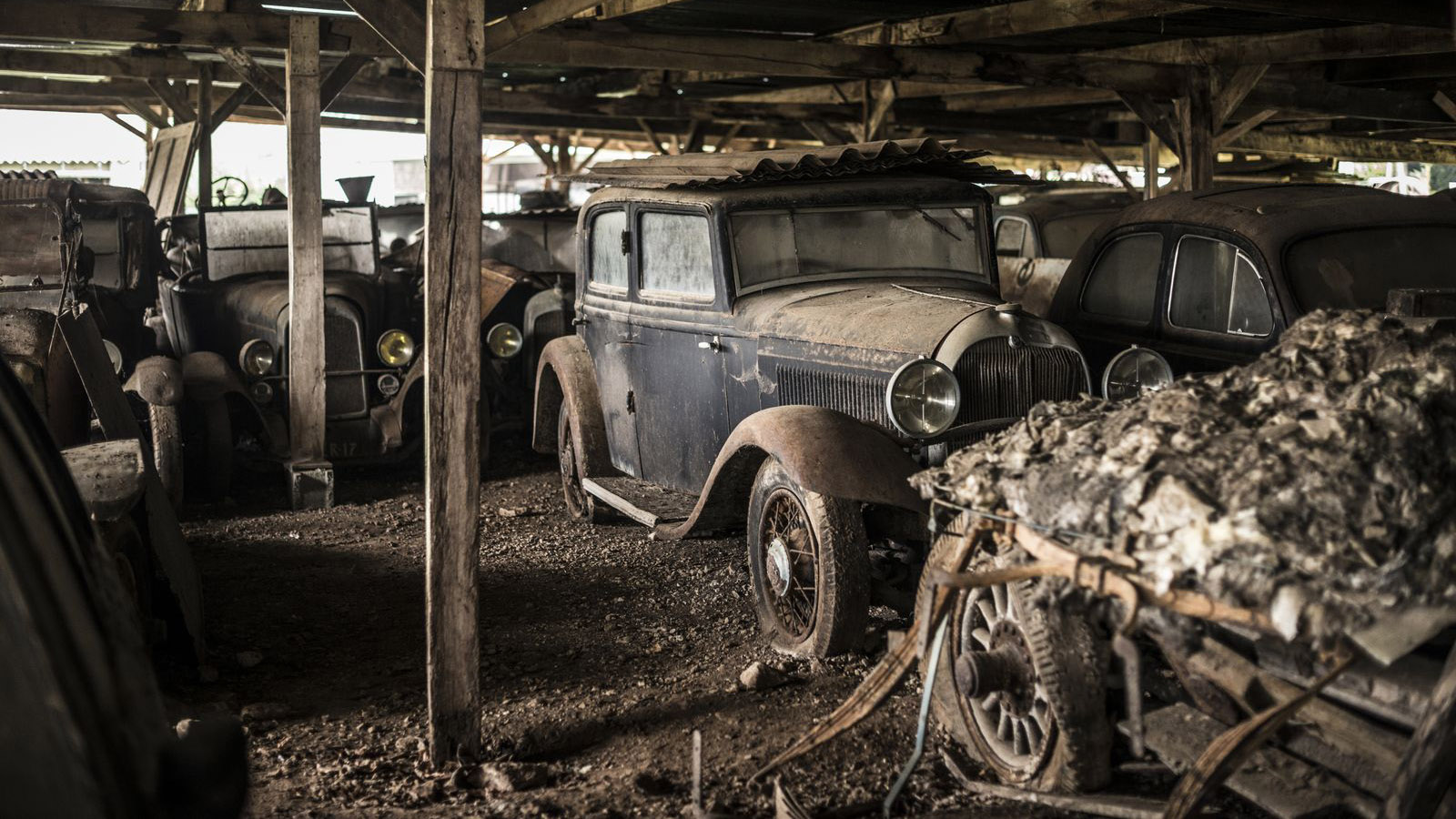 A collection of 100 classic cars unearthed in France has been hidden for 40 years and is worth about $15M-$18.5M. About 60 of them are going to auction at the Artcurial auction house in February 2015, with the rest being sold off as parts.
Pierre Novikoff and Matthieu Lamoure, who work for Artcurial, were the one who made the discovery.
Roger Baillon collected the cars in hopes of creating a car museum. It grew as high as 200 cars, until Baillon suffered a setback in the '70s and then tried – in vain – to sell them off and keep his dream alive.
Roger Baillon and his son have now passed, and so Roger's grandchildren made the call to Artcurial. This was what they found:
Video by Artcurial Briest – Poulain – F. Tajan
The collection includes the following cars (list via ClassicDriver.com):