Chiefs' Husain Abdullah penalized for post-touchdown prayer
Kansas City's safety drew a flag for dropping to the ground in prayer after scoring on Monday night.
Did the referees cross the line?
Kansas City Chiefs safety Husain Abdullah came up with a big play during Monday night's win over the New England Patriots, as he intercepted a Tom Brady pass and took it to the house for a touchdown. However, once he reached the end zone, Abdullah dropped to his knees and did this: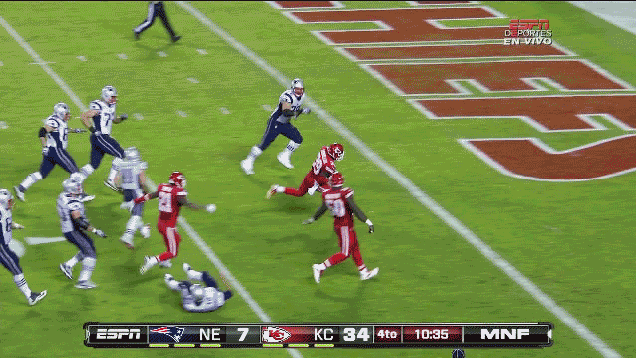 Abdullah is a practicing Muslim and it's common for people of that faith to pray from their knees. However, this drew a flag from the officials for excessive celebration. But should it have? FOX Sports NFL rules expert Mike Pereira pointed out last year that this type of celebration shouldn't draw a flag.
you're not penalized for going to the ground to give praise after a TD

— Mike Pereira (@MikePereira) November 25, 2013
What's more, Abdullah's agent wasn't happy with what went down.
We'll have to wait and see if the league decides to actually come down with a fine.