Week 3 injury review: Moreno out
Denver running back Knowshon Moreno has been ruled
"out" for the big Sunday showdown on Sunday against the
Colts.
Mike Klis of
The Denver Post reports that Moreno suffered an undisclosed
injury in Thursday's practice and was deemed unavailable for
Sunday. Correll Buckhalter takes the reins as the top back, with
newly acquired Laurence Maroney rolling into the second slot.
Buckhalter becomes a late-RB2 option in what promises to be a
high-scoring game.
Also in Denver, Champ Bailey didn't practice Thursday
because of a heel injury and is reportedly unable to touch his heel
to the ground. Andre Goodman also missed practice because of a
thigh injury. Fantasy owners heavily invested in the Indianapolis
offense are salivating.
Ryan Mathews exited the Chargers' Week 2 blowout win
over the Jaguars because of a high-ankle sprain. Kevin Acee of
The San Diego Union-Tribune reports that Mathews ran on a
treadmill Thursday and was held out of practice. Acee noted that
Mathews was "almost certain to be inactive" when the
Bolts take on the Seahawks this week. Waiver-wire darling Mike
Tolbert would get the start and coveted goal-line work, although
Darren Sproles will play a role in this one as well.
Chris "Beanie" Wells is expected to make his
season debut Sunday against the run-deficient Oakland defense, per
Kent Somers of
The Arizona Republic. Wells missed the first two weeks of
2010 because of a bruised knee and finally participated in a full
practice on Wednesday. He'll split time with Tim Hightower
against the Raiders, with Hightower serving his normal role as a
pass-catcher and short-yardage hero. Both are fine plays this
weekend against Oakland. Hightower a much better play this week, as
Wells runs back into shape.
Brett Favre missed a portion of Thursday's practice
because of pain in his surgically-repaired ankle, which received a
"lubricant shot" after the Week 2 loss to Miami, per
The Star-Tribune. He'll play this week in a big spot
against the Lions. I have to believe that some of the timing issues
get fixed (Greg Camarillo, anyone?), especially when the Lions are
already benching starters (Julian Peterson).
Percy Harvin was limited in Thursday's practice
because of the hip injury that was aggravated in the Week 2 loss to
Miami. Harvin says his hip is responding well to treatment and that
his migraine headaches have been more sporadic of late after
receiving help for sleep apnea.
The schedule-makers taunt us this weekend with a glorious
matchup against the heretofore sieve-like Detroit secondary, but
I'd give careful consideration to the other receivers on your
roster. I had nightmares thinking about Harvin's drop at the
goal-line last week. I suspect that played into his inability to
sleep early this week.
Jerome Harrison (thigh) and Jake Delhomme (ankle) did not
participate in Friday's practice. According to Mary Kay Cabot
of
The Cleveland Plain-Dealer, Coach Eric Mangini advised that
Harrison might still be available to the Browns, even though he
didn't practice this week.
James Davis would become the No. 2 option to Peyton Hillis if
Harrison is shut down. Either way, Hillis is the only viable option
out of the backfield this week, and a poor one at that (flex at
best) against the Baltimore defensive front. Delhomme sits for
Seneca Wallace, but you weren't touching that one at all,
even if you are the most ardent Iowa State supporter.
Chad Clifton of the Packers was limited in practice on
Thursday because of a sore knee. The veteran tackle's status
will not be announced until game-time, per coach Mike McCarthy. If
Clifton is unavailable for the Monday night showdown, then
first-round pick Bryan Bulaga will stand in against Julius Peppers.
Linebacker Lance Briggs of the Bears did not practice
Thursday because of an ankle injury. Briggs is expected to be
available Monday against the Packers.
Fred Taylor was a limited participant in Thursday's
practice because of a toe injury. BenJarvus Green-Ellis and Sammy
Morris factor into the mix this weekend against a terrible Buffalo
defense. Green-Ellis makes for a nice sleeper option this weekend,
as I believe that Taylor takes a seat and Morris slides into the
second role.
Rookie wide receiver Dez Bryant was limited in
Thursday's practice because of a rib injury. Bryant told
reporters that he expects to be available on Sunday in the big
Texas showdown against the Texans.
The Oakland Tribune reports that tailback Michael Bush
returned to practice this week and will be available to the Raiders
against the Cardinals this weekend. Bush is recovering from the
thumb injury sustained during the preseason and is expected to eat
into Darren McFadden's workload. However, his role in the
offense remains to be seen. As such, fantasy owners are advised to
keep him benched until we see how the offense operates.
Danny O'Neill of
The Seattle Times reports that linebacker Leroy Hill of the
Seahawks, who returned to the team in Week 2 following a one-game
suspension, will miss significant time because of an
Achilles' injury. David Hawthorne steps into the lineup in
Hill's absence for you IDP owners out there.
Falcons running back Michael Turner fully participated in
Thursday's workout. Turner gets a starting fantasy nod this
weekend as a low-end RB1, but Week 2 superhero Jason Snelling
probably still sees a handful of touches in the wake of Jerious
Norwood's season-ending injury.
Receiver Michael Jenkins, who quieted posted a 50-reception
season opposite the heavily-targeted Roddy White in 2009, was a
limited participant in the workout as he returns from a shoulder
injury. He's questionable for Sunday's game.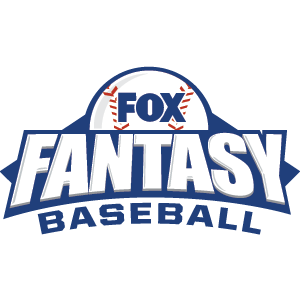 FOX Fantasy Baseball Join or Create a Free League

Play Now!