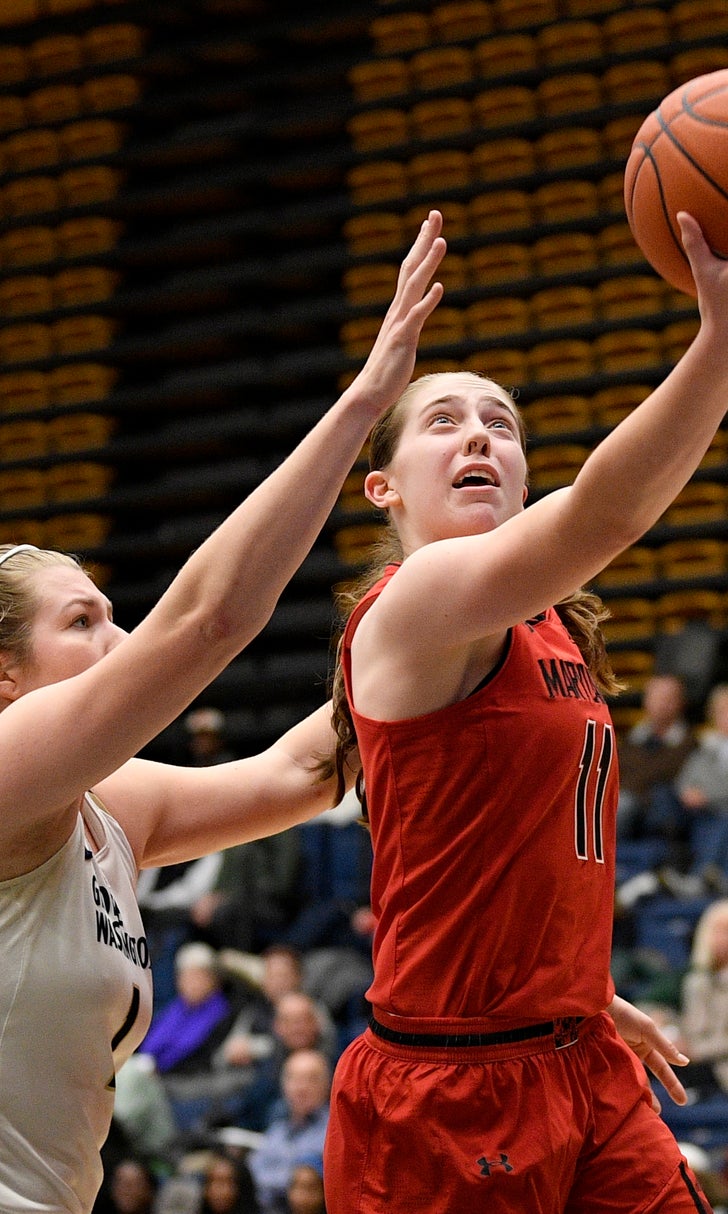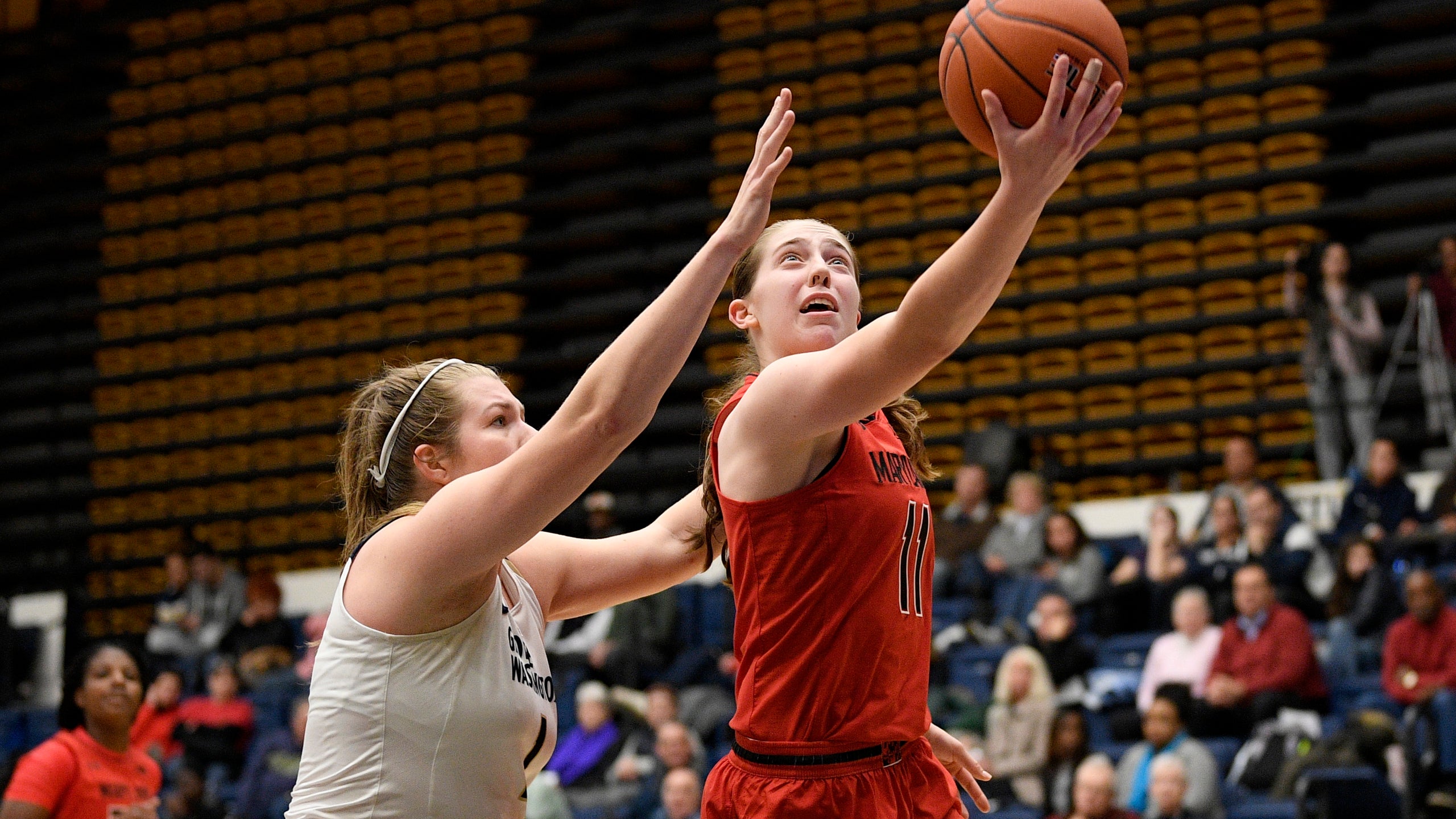 No. 9. Maryland women romp over George Washington 69-30
November 14, 2018
WASHINGTON (AP) — In just its third game of the season, No. 9 Maryland showed tremendous poise on defense while holding overmatched George Washington to just 30 points.
Brianna Fraser scored 16 points, Taylor Mikesell added 13 and Kaila Charles had 12 as the Terrapins cruised to a 69-30 win over the Colonials on Wednesday night.
Maryland (3-0) last held an opponent to 30 on Dec. 20, 2015, in a 106-30 win over Maryland-Eastern Shore.
"I thought their energy was sensational," Terrapins coach Brenda Frese said. "It shows us where we can be from a defensive end."
Kelsi Mahoney had 12 points for the Colonials (1-2), who shot just 17.5 percent from the field and scored their fewest points since a 50-31 loss to Virginia Tech on Nov. 25, 2012.
"I'm disappointed and a little embarrassed in our performance," George Washington coach Jennifer Rizzotti said. "Players have heard that from me twice — at halftime — and now."
Mahoney hit two early 3-pointers to give George Washington a 6-2 lead, but Maryland took control, scoring 17 straight to take a 25-8 lead with 7:25 to play in the second quarter. The Terrapins held the Colonials without a field goal for 10:17.
George Washington shot 21.4 percent (5 for 29) in the first half and trailed 40-15.
It got worse in the second half. The Colonials went the first 8:15 of the third quarter without scoring and missed their first 13 field goals before Maddie Loder hit a 3 with 1:15 to play.
The 3 was the only shot George Washington made as they were outscored 14-3 and trailed 54-18.
In the fourth quarter, the Terrapins outscored the Colonials 15-12.
BIG PICTURE
Maryland: Sunday's game at No. 10 South Carolina is the first of four games against teams that are currently ranked. The Terps play No. 14 Georgia Tech in the ACC/Big Ten Challenge on Nov. 29 at home. In February, they're scheduled to play two currently ranked Big 10 teams, Iowa and Minnesota.
George Washington: This was the 60th time the Colonials played a Top-10 opponent, and they've won just eight of them. They lost seven of eight overall to Maryland.
TOUGH DEFENSE
Charles, who hit five of six field goals was aware of how strong her team's defense was.
"We realized that we were holding them scoreless most of the third quarter," Charles said. "It was a big, eye-opening thing because we can see when we lock in as a team we can play good defense."
TOP RECRUITING
Maryland is delighted with its recruiting class. The four incoming freshman are ranked No. 1 in the country.
Charles, now a junior was part of a top-rated recruiting class.
"We're excited. They're definitely going to help our team elevate," Charles said.
LEARNING EXPERIENCE
Rizzotti said that her team, which dressed 10 players, and only two seniors and no juniors, is too easily satisfied.
"It's hard to have freshman out there," Rizzotti said. "Hopefully (this) shows them how hard they have to be working every single day. This is it for the rest of their career. They're going to face Maryland. We're going to play them every year, so at some point you're going to have to figure it out."
UP NEXT
Maryland: Visit No. 10 South Carolina on Sunday.
George Washington: Visit Iona on Sunday.
---
---