Yair Rodriguez isn't worried about former teammates and coaches training BJ Penn
BY Damon Martin • January 11, 2017
As Yair Rodriguez hammers away at his training sessions in Chicago to prepare for his second straight main event in the UFC, he knows a few thousand miles away that his next opponent BJ Penn is getting advice on how to beat him from a group of fighters and coaches who know him very well.

Prior to following his head coach Mike Valle to Chicago, Rodriguez was a mainstay at the Jackson-Winkeljohn academy in Albuquerque, New Mexico, which is the same gym where he met Penn for the first time.

At the time, Penn sought out coach Greg Jackson as a means to help him prepare for his return to the UFC and Rodriguez was getting ready for his fight with Team Alpha Male prospect Andre Fili.

Rodriguez admits that Penn probably didn't even know who he was at the time, but even in the brief moments that they trained together, the 24-year-old Mexican-born featherweight was excited to be working with a legend.

"I met BJ once down in Albuquerque, it was before my fight with Andre Fili. I met him there, we did a little bit of shadow boxing, he didn't really know me back then but now I'm going to fight him so this is a pretty big deal for me," Rodriguez told FOX Sports. "I used to watch his fights on YouTube and I used to learn from him.

"Now I have the opportunity to fight him so it's just amazing for me. It's a big shot for me and I won't disappoint you."

According to Rodriguez, his lone experience with Penn was a group training session that really didn't amount to any actual sparring or one on one work with the former two-division UFC champion.

"We just trained one day and coach Greg (Jackson) just told us we were doing some technique, going from punches to the takedown and that was it. Simple, really simple shadow boxing, really simple wrestling technique," Rodriguez said. "We don't do anything hard. It was good. We never had the chance to get to know each other very well.

"This just makes it interesting."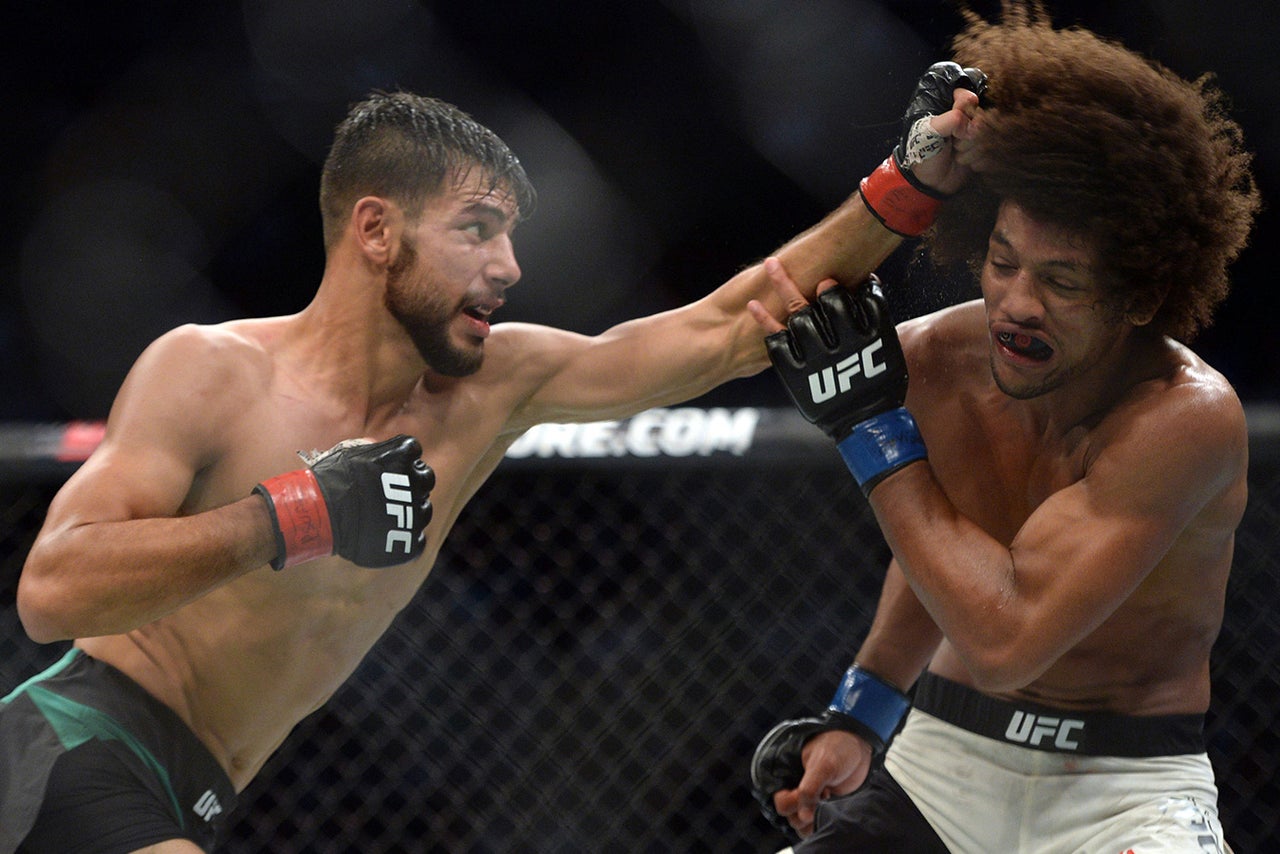 It wasn't long after that fight that Rodriguez relocated to Chicago with his head coach but Penn has remained a mainstay at Jackson's in the weeks leading up to their fight on Sunday night.

Of course, it's a little odd for Rodriguez to know that his former coaches and teammates are going to be telling Penn everything they can remember about working with him to ensure he's successful in the fight, but it really doesn't bother him.

Rodriguez holds no ill will towards the fighters and coaches at Jackson's but adds that nothing they knew about him a year ago will really help Penn in their fight anyways.

"I mean I don't really care. It doesn't matter. Training is training, fighting is fighting. It's two different things," Rodriguez said. "I can be training with him my whole training camp and it isn't going to make any difference in my fight. I'm a different kind of fighter. I can fight whatever, whoever I want. I can box the guys, I can kick the guys, I can just throw him down and strike him or ground and pound him or I can submit him. So I don't really care where the fight goes, I'll be ready for any situation.

"I know these guys know me pretty well. Because my last coaches as well as teammates so I'm not just fighting against BJ Penn — I'm fighting against all my teammates that used to be my teammates before. I don't really care."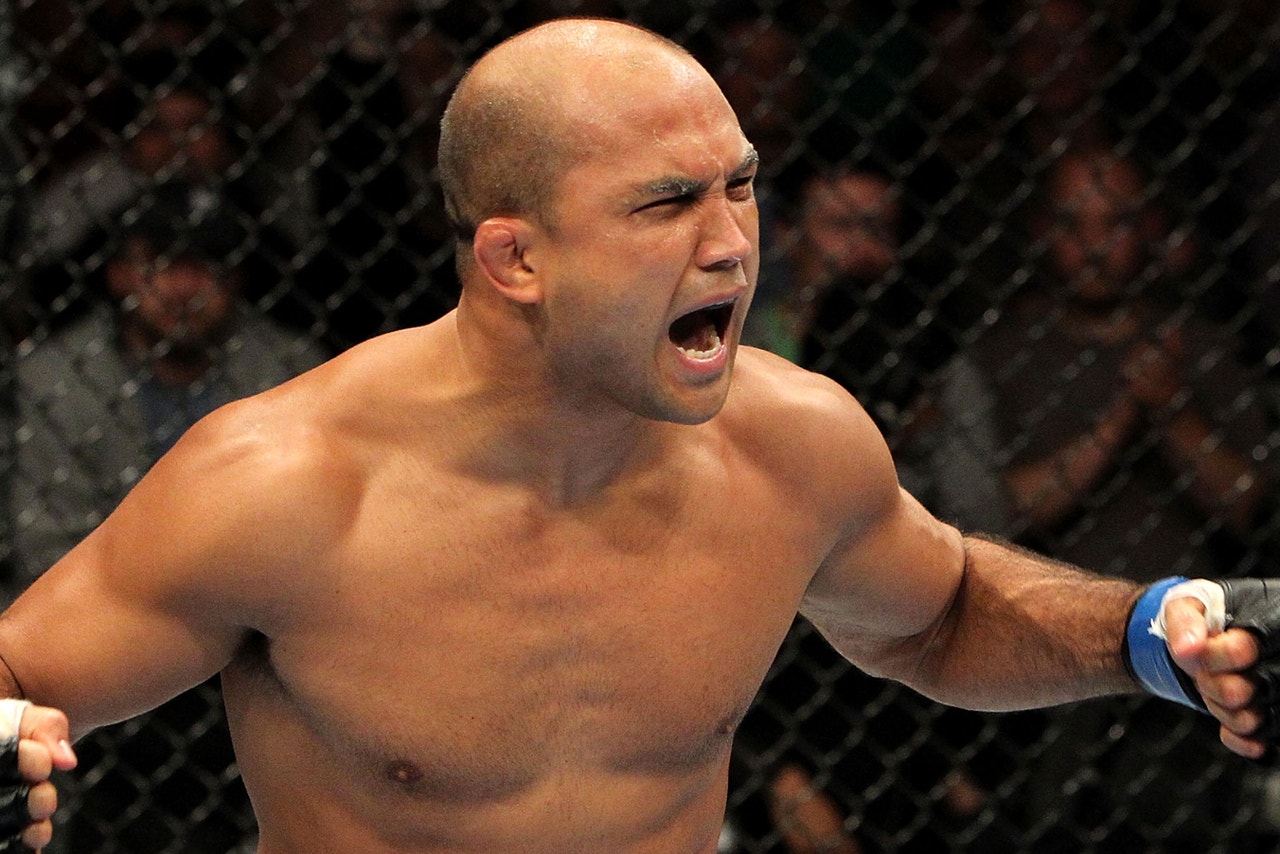 After leaving the New Mexico-based gym, Rodriguez went on to win his first UFC main event with a split-decision victory over Alex Caceres last August before booking the fight with Penn in January.

Over the past five months since he last stepped into the Octagon, Rodriguez has been learning a lot while focusing on the fundamentals to give him the proper foundation to build upon as he climbs up the featherweight rankings.

Rodriguez gained a reputation through his first few wins in the UFC for a flashy style with strikes that could come from anywhere at any time. He certainly hasn't lost his flare for the dramatic, but he says getting back to the roots of fighting has made him even better going into the matchup with Penn.

That's just another reason why Rodriguez isn't concerned about what his former coaches are telling Penn because they don't know exactly what he's been doing since leaving them.

"I feel like I'm a better fighter right now. I've been working more on my basic stuff, not the crazy stuff, not a lot of crazy kicks and stuff," Rodriguez explained. "Of course, (the crazy stuff is) going to be there but now I have my boxing more solid. I'll be moving faster. I'll be stronger. I've been training, I've been eating healthier, I've been training harder. My mind is in the right place.

"I feel ready. I could just jump in the cage right now. I feel ready."

Rodriguez also knows what a huge opportunity stands in front of him by facing an icon like Penn, who returns after fighting last in 2014.

Without ever meeting him before, Rodriguez looked up to Penn during his previous run in the UFC and considers the Hawaiian a true legend of the sport. But for as much as Rodriguez will always hold Penn in high regard, none of that matters once they step into the cage together.

At that moment, Penn isn't the former two-division UFC champion and Hall of Famer. He's just the enemy that Rodriguez has to eliminate.

"I don't look at this fight as more than other fights. I always look at my fights as the most important fight of my career. So it doesn't matter if it's BJ Penn or it can be whoever, I don't care. He's a great opponent, I respect him a lot but it doesn't make any difference or any change in my mind," Rodriguez said.

"He's a legend. He's two times champion in two weight classes and I respect him because of that —  but that day I will be fighting him, I will lose all the respect that I have for him."

Rodriguez faces Penn in the main event at UFC Fight Night from Phoenix with the main card kicking off at 10 p.m. ET on FS1.


---
---