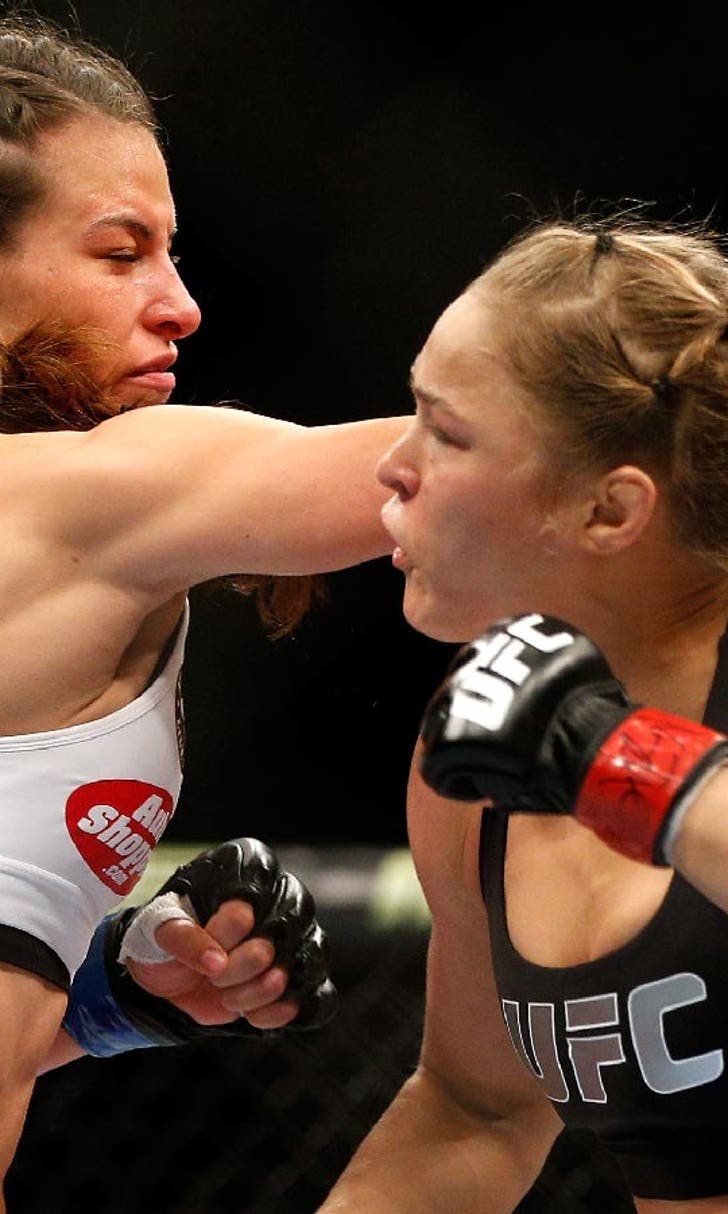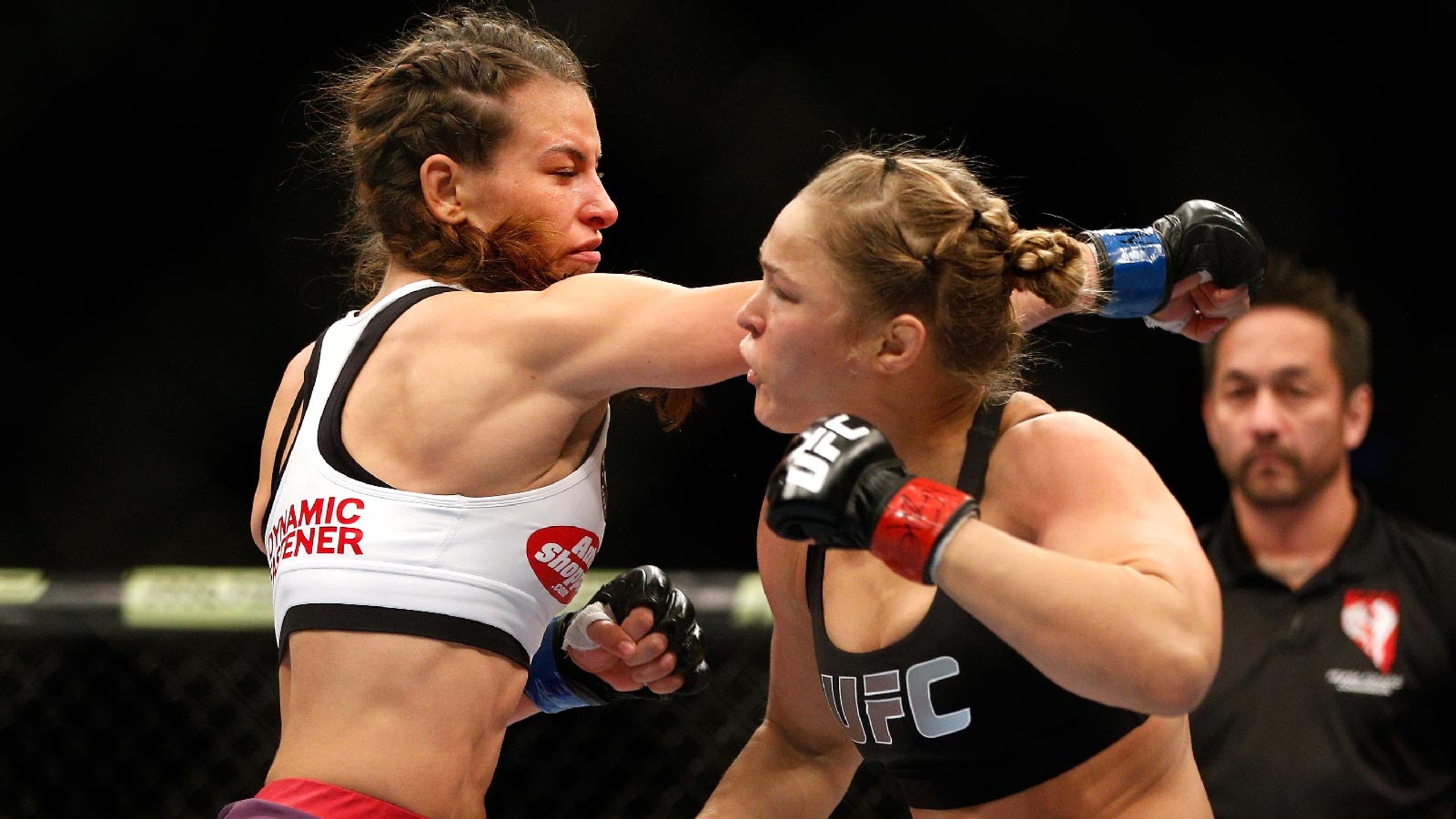 What fresh violence does Ronda Rousey have in store for Miesha Tate, next?
BY Elias Cepeda • August 2, 2015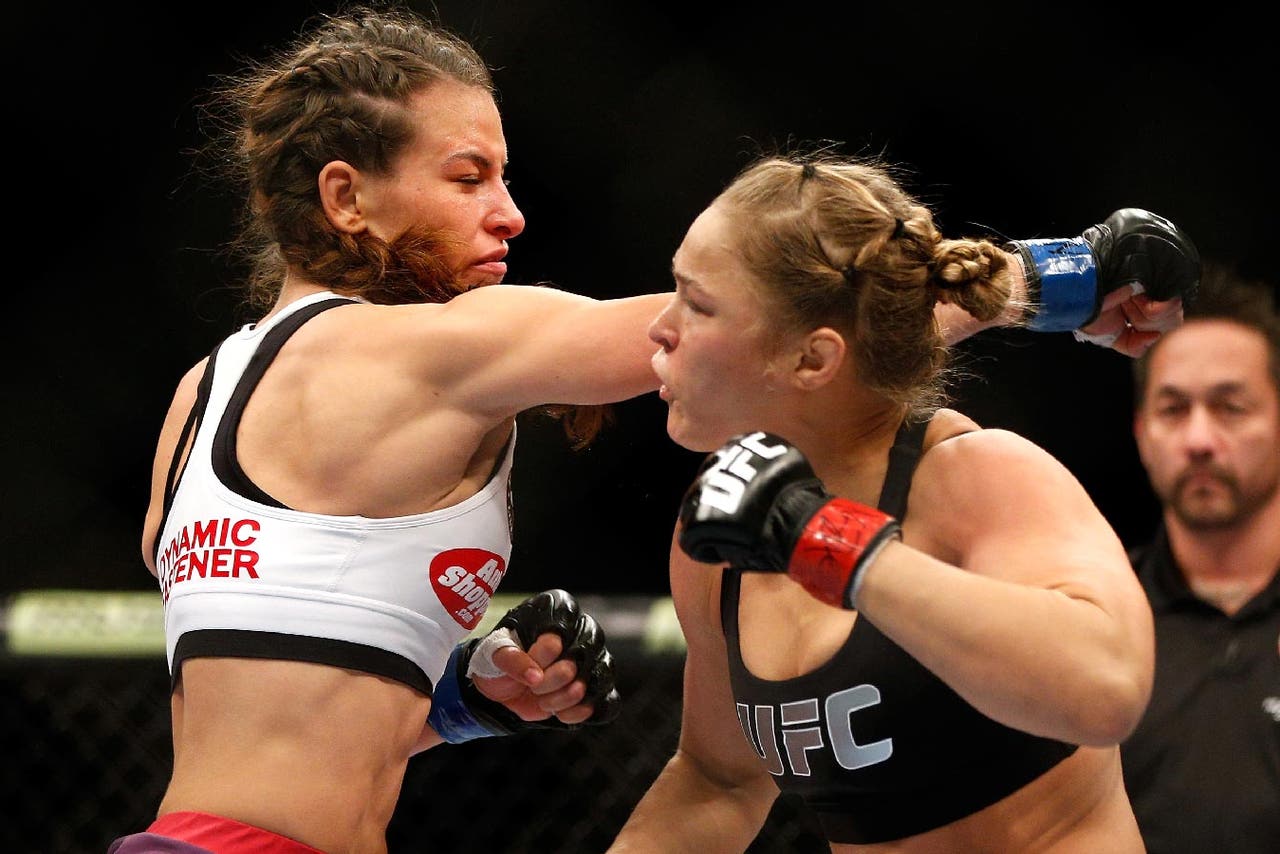 Ronda Rousey ended a long UFC 190 event with a quick and furious main event victory. The women's bantamweight champion didn't drag out her fight with challenger Bethe Correia as she teased she might, leading into the event, but she did manage to still make a point.
Rousey (12-0) let Correia and the rest of the division know that she is just as willing to engage in a stand-up striking firefight as she is to use her Olympic Judo skills to grapple. Rousey did score a trip takedown early on, but let Correia stand up and timed an uppercut punch as her opponent stood up, instead of jumping on her to try and finish on the ground, as she has done for most of her career.
"Instead of forcing the clinch, I wanted to overwhelm her with my strikes, first," Rousey explained after her 34-second knockout victory over Correia.
That she surely did. Rousey didn't fight Correia (9-1) for very long, Saturday, but she still punished her trash-talking foe. 
In the fight's end sequence, Rousey backed Correia against the cage and blasted her with a knee to the body, followed by punch after punch to the head, before a final right cross to the temple sent the Brazilian to the mat, face first and out cold.
It wasn't as if Correia didn't get her own licks, either. The slugger connected with more power shots in a half minute on Rousey than any previous opponent had been able to in any fight before.
Just as she did in her second fight against Miesha Tate, Rousey showed a ridiculous chin, ate the shots and came back firing even harder. Rousey outstruck the striker. Now, it is clear that opponents have no shelter anywhere during a fight against the "Rowdy" one. 
After all, three out of her last four wins were won with strikes, not her trademark armbar. Rousey may still be all offense with her stand-up striking at this point (she keeps her head on the center line and is certainly very hittable because of it), but what an offense it is.
Rousey probably has the fastest hands and knees in the entire division, to go with some serious power from her Judo hips, legs and core. If she continues to improve as rapidly as she has over the course of her still young MMA career, there's no telling what we might see from Ronda the next time she fights.
UFC commentator Joe Rogan had an idea. "By the time she fights Miesha Tate, [Rousey] might be throwing head kicks," he said, after the fight. It wouldn't surprise us, at this point. 
Rousey seems positioned to face Tate for a third time, next, though there's no telling when that will end up happening. Ronda has already submitted Tate twice before, but "Cupcake" has clawed her way back into title contention with four straight wins, including two over fellow former title challengers. 
Rousey said prior to UFC 190 that she plans to film a movie, next, then head back into camp for Tate. From early comments, it seems that Rousey and her coach Edmond Tarverdyan have some new, even more violent than usual intentions for Tate in that contest.
Few opponents have earned the ire of Rousey -- Tate and Correia seem to be the exceptions.
So far, Rousey has knocked Correia out cold and snapped Tate's arm twice. I don't even want to think about what brutality she has in store for her rival, should the fight happen again.
That isn't to say I won't watch it unfold, of course. It would be a Ronda Rousey fight, after all, and you just don't miss a Ronda Rousey fight.
---
---