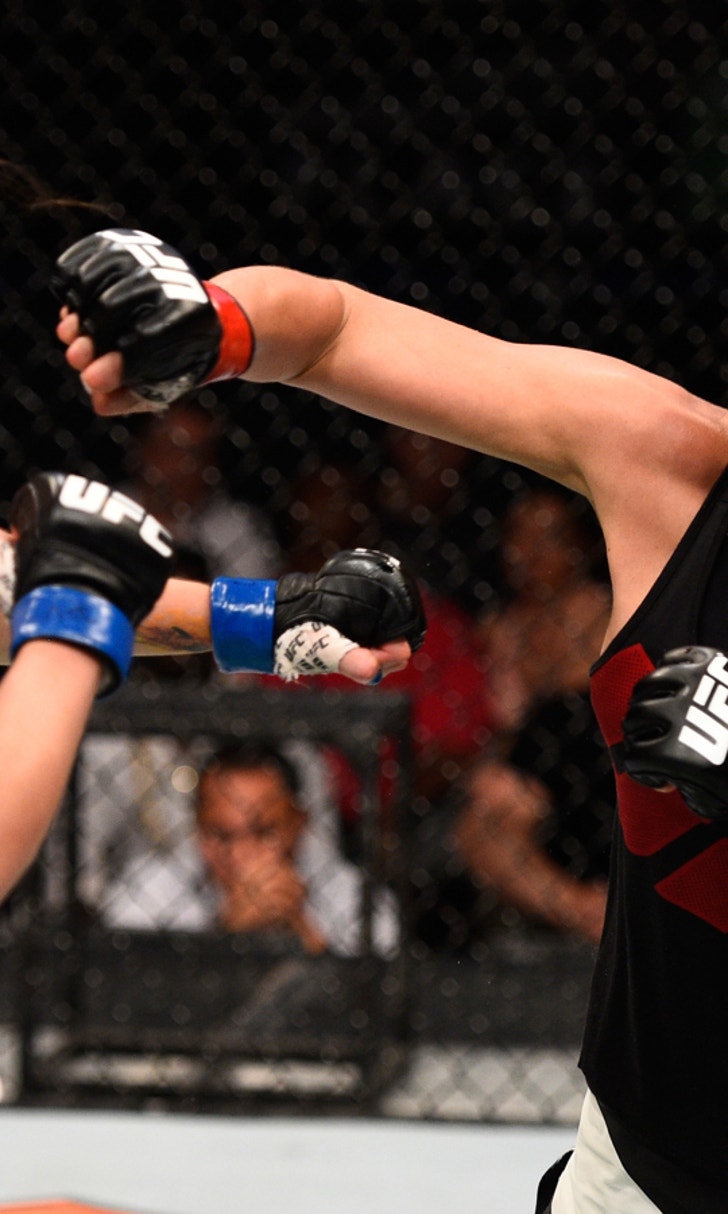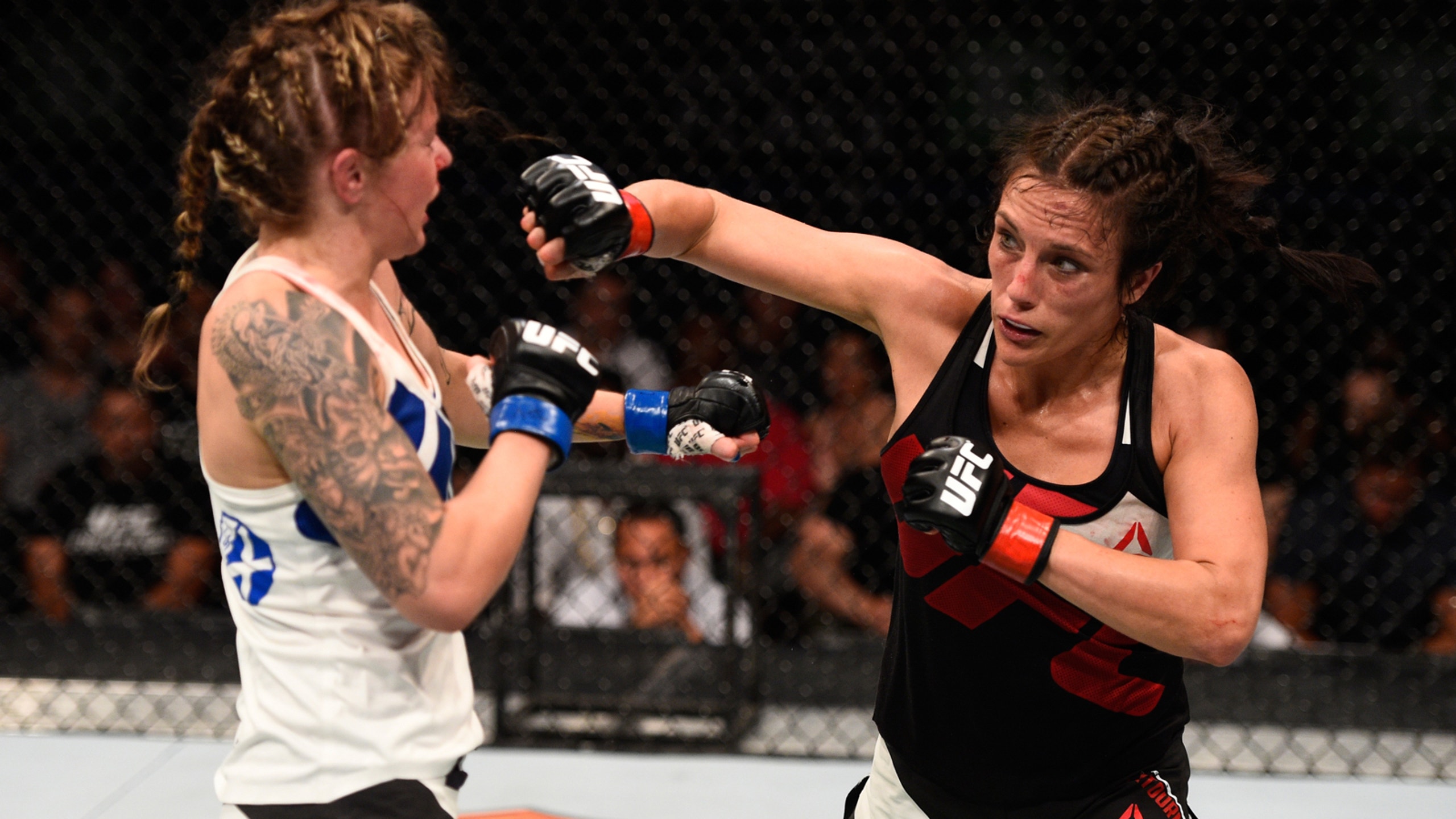 Valerie Letourneau details serious wardrobe malfunction in Ottawa
BY foxsports • June 22, 2016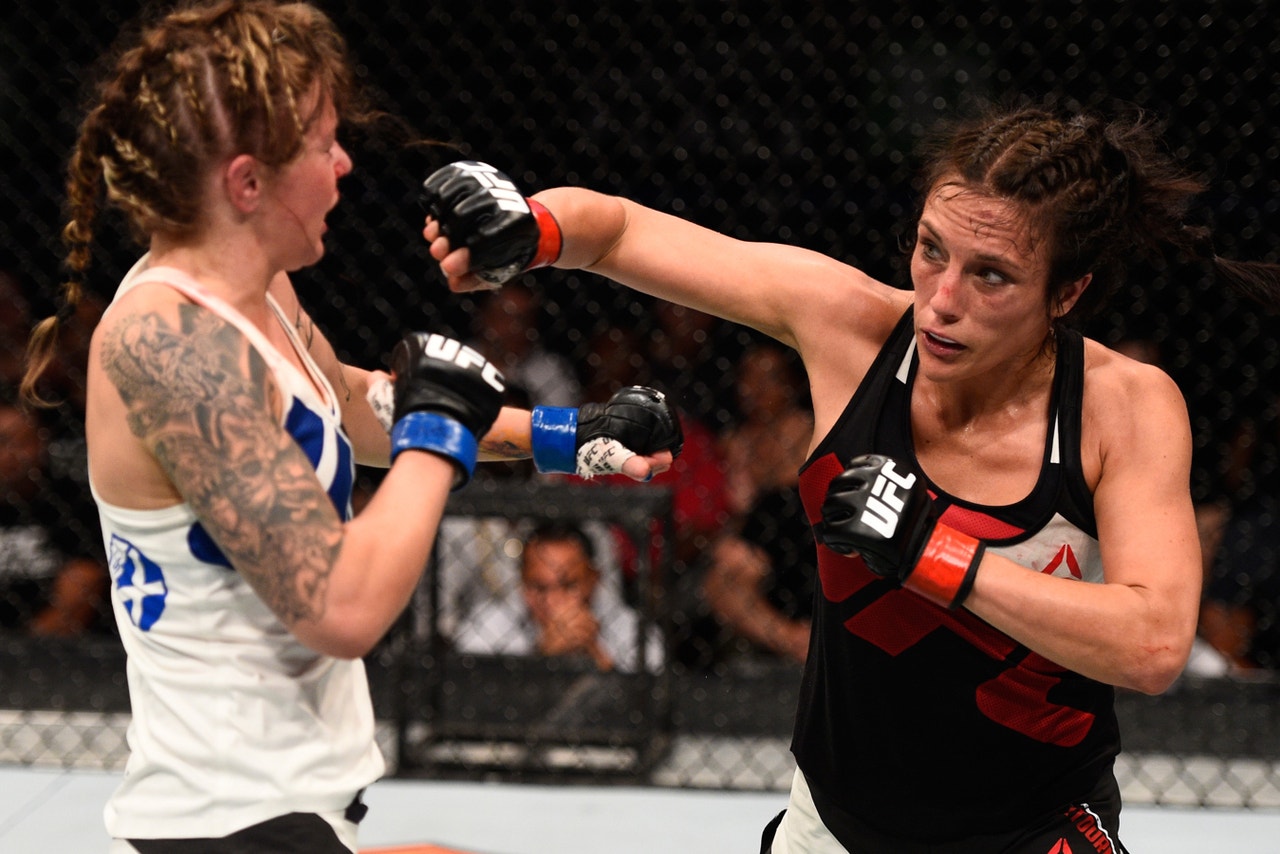 Valerie Letourneau suffered through a very strange ending to her fight with Joanne Calderwood last Saturday night after a kick caught the Canadian strawweight directly in the chest.
After the kick landed, Letourneau grabbed at her shirt and chest and started to turn away, causing the commenters to wonder aloud if she got hurt with the strike.
Letourneau took exception to what was said and fired off a scathing Instagram post on Wednesday explaining what happened to her top that caused such a weird reaction.
"I want to clarify something, my daughter told me what the commentators were saying during the fight, and I felt insulted," Letourneau wrote.
"I have been practicing martial arts for 17 years, so I have no problem taking hits to the chest. It is the rule, and it isn't worse than a low kick! My only problem during the fight is that my bra literally slipped under my breasts. This is why I stared, embarrassed, at the referee, and I have no idea what Jojo told me, but I had to keep fighting."
It was a very strange sequence at the time, and the referee clearly had no idea what exactly was happening so the fight continued even while Letourneau was trying to readjust her wardrobe mid-round. 
Clearly, Letourneau didn't enjoy the commentary she received during the fight.
"It seems that I was being mocked because I seemed to be complaining of blows to the breast. I think that I have nothing to prove regarding the numbers of hits I can take without complaining," Letourneau said.
"Guys, would you be able to keep fighting without being distracted if one of your nuts was slipping out of your shorts? Anyway, it does not excuse my defeat, but I wanted to clarify this part of the fight!"
The altercation ended with a barrage of shots that led to Letourneau suffering a TKO loss to Calderwood. It was Letourneau's second loss in a row after falling to strawweight champion Joanna Jedrzejczyk last November. 
---
---