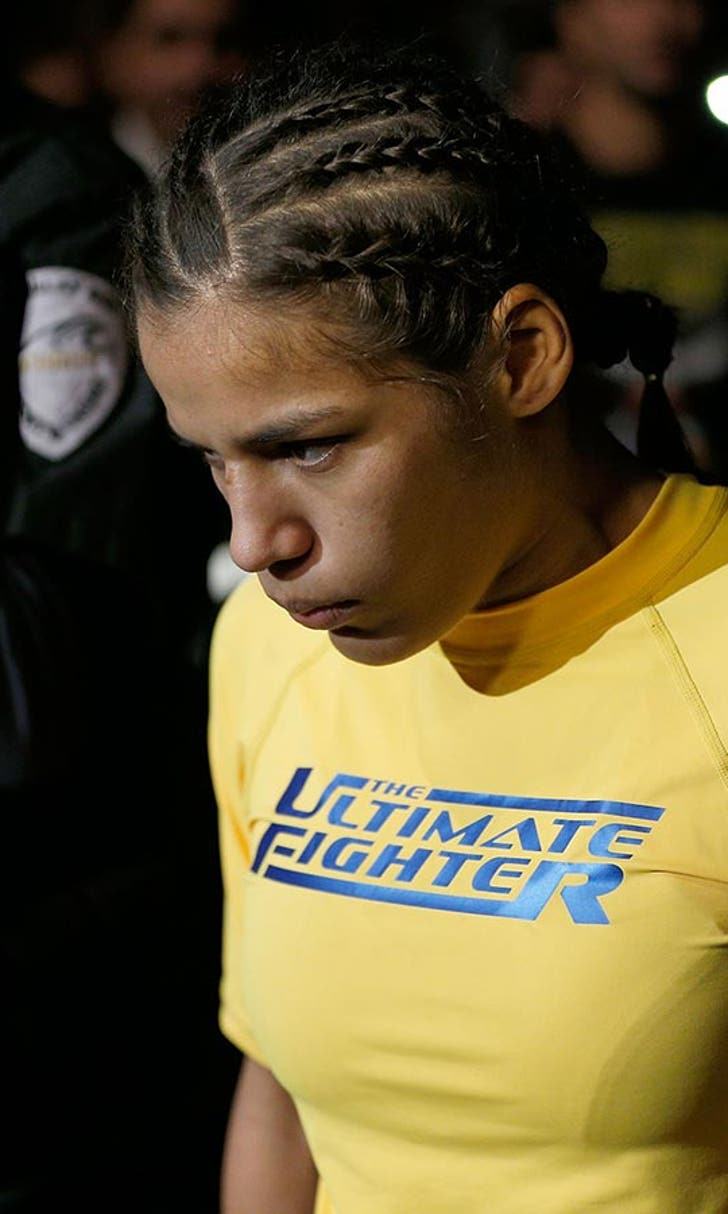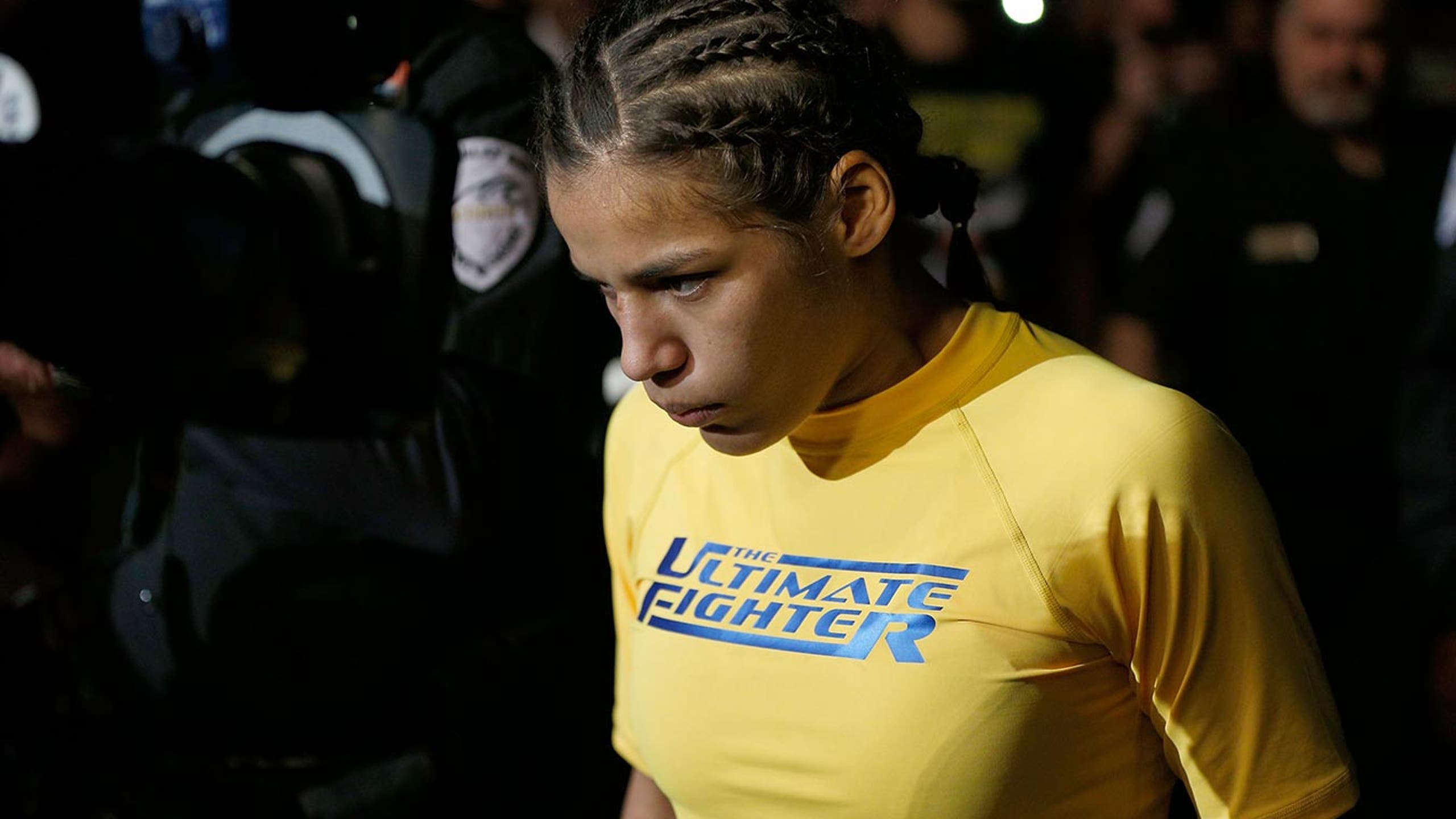 UPDATE: Teammate denies White's claim that Pena attacked in gym
BY foxsports • January 30, 2014
UPDATE: UFC fighter Michael Chiesa, a teammate of Julianna Pena's at her gym in Spokane, Wash., denied Dana White's claim that Pena was attacked and says the story is "tearing our team apart."
Chiesa released this statement to MMAfighting.com:
Dana White claims Julianna Pena was "basically attacked" by a guy at her gym and that's how she ended up with what he describes as "the worst knee injury I've ever heard of ever in the sport."
The UFC president said he spoke with Pena right after the incident Monday and she was hysterically crying. White said the first female "Ultimate Fighter" winner is out up to two years after tearing the ACL, MCL, LCL, meniscus and hamstring in her right leg.
"She was training in her gym and one of her training partners, a guy, was saying to her, 'Oh you're wearing your 'Ultimate Fighter' shirt – we're real scared,'" White said at UFC 169 media day Thursday at Madison Square Garden. "He was talking smack to her and then basically attacked her."
White said the male "jumped on her back, started cranking her neck" and her leg gave out under the pressure. Pena trains at the Sikjitsu gym in Spokane, Wash. White said he wasn't sure who the training partner was.
"The most disgusting thing I've ever heard in my life," White said.
"UFC Tonight" reporter Ariel Helwani got a different story from her coach Rick Little on Wednesday. Little said that Pena trains very aggressively – up to three times per day – and injured her leg during an unsupervised session because she didn't warm up properly.
"That's so far from the story she told me right after it happened when she was hysterically crying," White said. "Completely opposite. … Somewhere in the middle lies the truth. You know what I mean?"
White had some advice for Pena on Twitter on Wednesday night and doubled down on it Thursday.
"I told her, 'Leave that disgusting gym and go somewhere else,'" White said. "New coaches, new training partners. Whatever."
Pena, 24, is ranked No. 10 in the UFC among women's bantamweight fighters. She was extremely impressive this fall, steamrolling the competition en route to becoming the first female "Ultimate Fighter" winner. Now she'll be on the shelf for 18 months to two years, White said.
"It sounds like assault to me," White said. "But how do you consider it assault in a gym?"
Pena was supposed to fight Jessica Andrade at UFC 171 on March 15 in Dallas. Her former "Ultimate Fighter" teammate Raquel Pennington will step in and face Andrade.
---
---