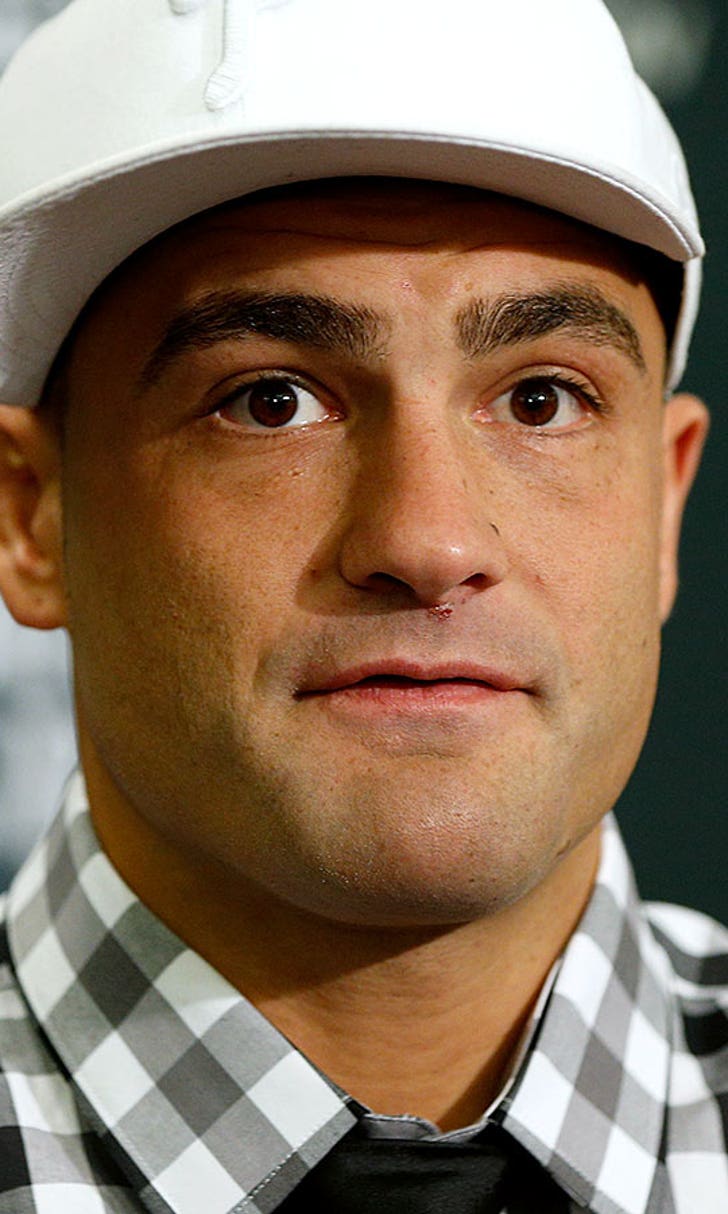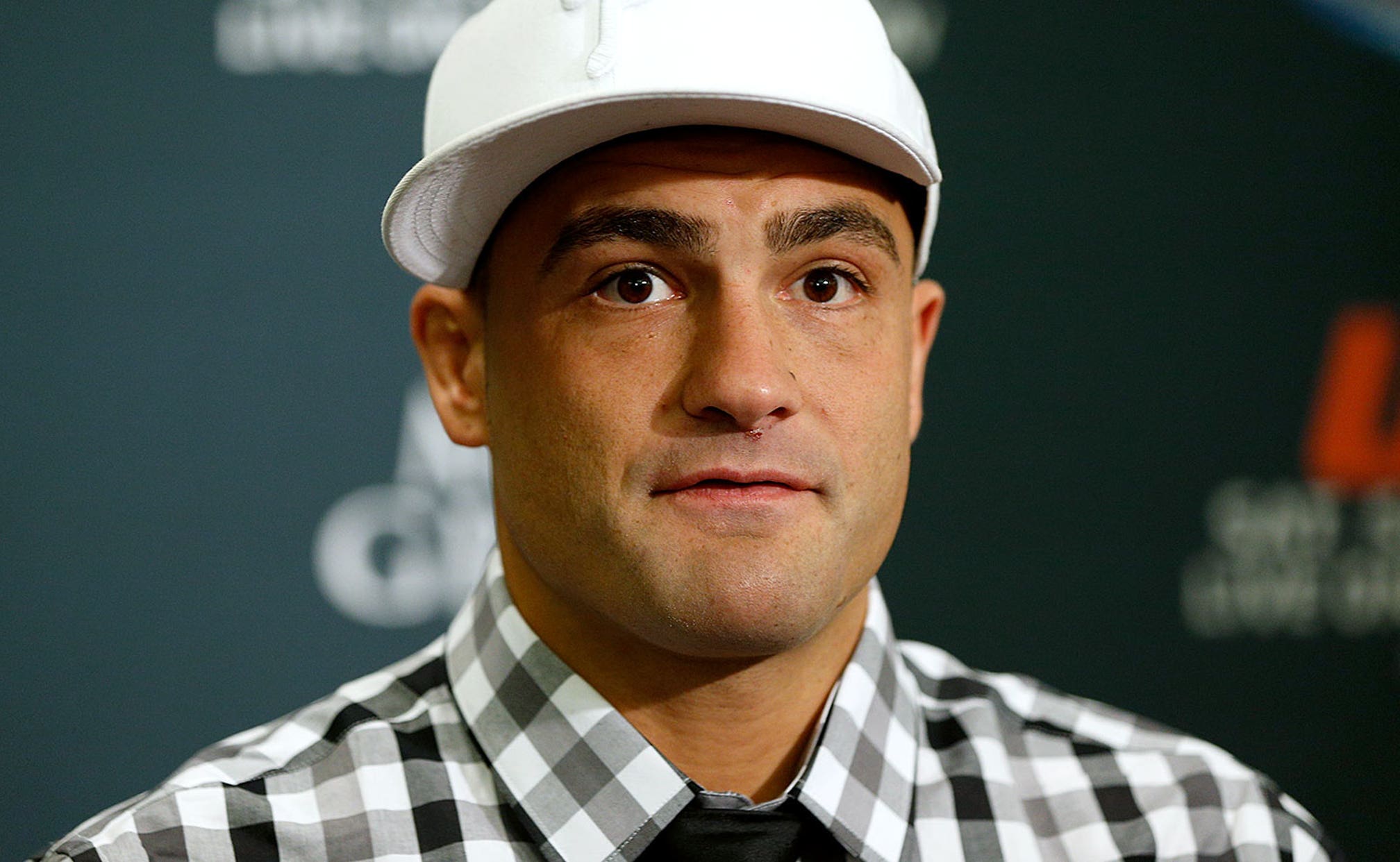 'Under the radar' Eddie Alvarez knows he still has to prove himself
BY foxsports • September 25, 2014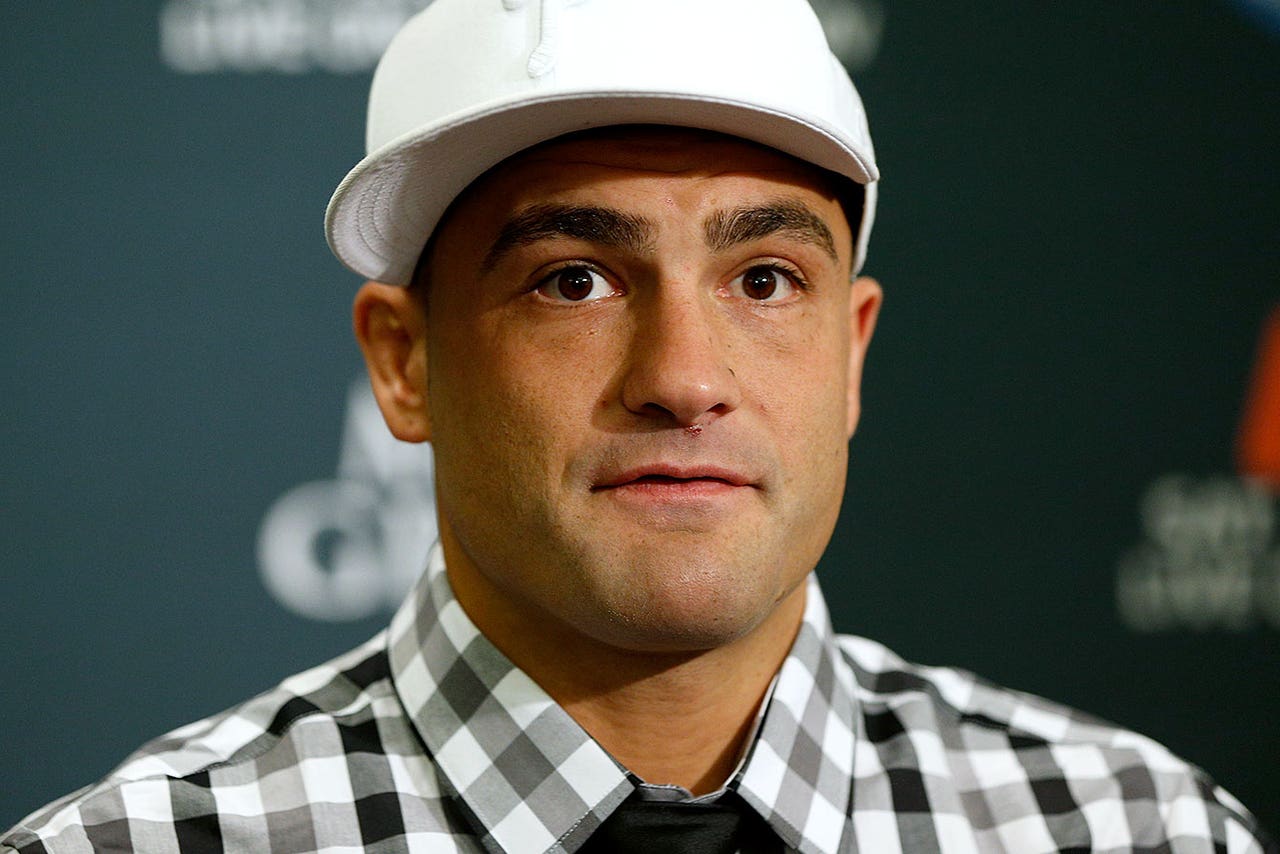 Eddie Alvarez has participated in two of the best fights in MMA over the last three years. His Bellator MMA lightweight title loss to Michael Chandler in 2011 was an absolute classic. And the rematch last November was every bit as good.
Yet when Alvarez looks back on those career-defining moments, he wishes they took place elsewhere. Like, in the UFC.
"I felt like we should have gotten more recognition when it happened," Alvarez told FOX Sports. "It wasn't nearly enough recognition for what we did out there."
The Philadelphia native doesn't have to worry about relative obscurity anymore, in a world where the UFC and MMA are synonymous to the casual fan.
On Saturday, he'll make his UFC debut against Donald Cerrone in the co-main event of UFC 178 in Las Vegas. For someone as competitive as Alvarez, the idea many hold about him being unproven drives him crazy. But it's hard for him to disagree.
"I've been fighting sort of under the radar for 10 or 11 years," Alvarez said. "I want to continue this same success I've had in front of millions of people."
Alvarez (25-3) knows as well as he has performed over the last decade, he wasn't necessarily fighting the best in the world like he would have if he were in the UFC. There's a laundry list of guys in the lightweight division he always wanted to face. Cerrone is one of them and he'll finally get that opportunity this weekend.
"It's an uphill battle not being able to get your hands on the certain guys you need to get your hands on," Alvarez said. "It's a losing battle. I wanted in my future to have the opportunity to get these guys in front of me."
Alvarez, 30, crafted an escape plan from Bellator in 2012. He was a free agent and signed a contract with the UFC, but Bellator had matching rights and tendered him a deal. Alvarez didn't feel like Bellator's contract truly matched the UFC's package; Bellator argued it did. Things got ugly and both parties ended up suing each other.
Last year, Alvarez gave in and went back to work with Bellator with no end to the litigation in sight. There were hard feelings with then-president Bjorn Rebney, but Alvarez came back to beat Chandler last November to win the lightweight title back.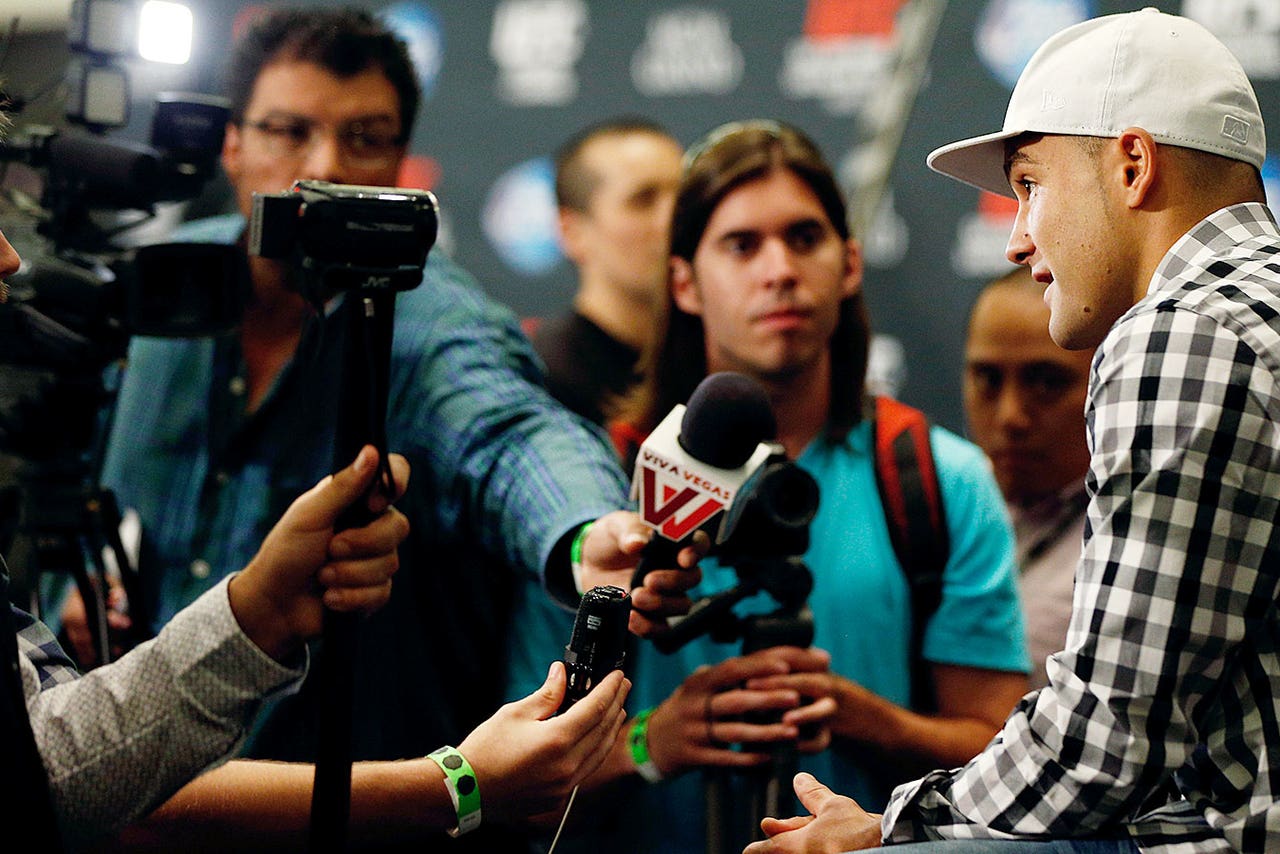 Eddie Alvarez talks to the media Thursday in advance of UFC 178 in Las Vegas.
Even though he was the champion, Alvarez's head wasn't in it.
"I think the old regime that Bellator had, it was more of an emotional thing than business," Alvarez said. "It got a little emotional between me and Bjorn. It was hard to stay professional when things got emotional."
In June, Rebney was ousted by Bellator parent company Viacom and Scott Coker, the founder of Strikeforce, was brought in to run things. Coker released Alvarez from his contract in August in what was essentially a preemptive strike. Alvarez wanted to be elsewhere and he got his wish -- he signed with the UFC and was immediately put into the co-main event spot with Cerrone.
"He's a finisher," Alvarez said of Cerrone. "There's guys out there who play it safe. When you're training for those guys that play it safe, you almost have to train to avoid a fight. That's such a horrible way to have to train. You want to win, but you also want to be exciting. Some guys you just can't do that against."
Don't get him wrong. Alvarez, 30, isn't just happy to be here. The Blackzilians product has come too far to stop now. Alvarez wants a title shot if he beats Cerrone and he plans on being the UFC champion before long. He already believes he's the best 155-pounder in MMA. Now, he just has to prove that to everyone else.
"I've been priming myself to be the best in the world," Alvarez said.
There is time for that. First, when he walks out in front of tens of thousands at the MGM Grand (and many more on pay-per-view), he'll be relishing the experience.
"The only feeling I'll have is joy," Alvarez said. "I'm here and I'm able to compete at a high level and have that many eyes on me. … I'm just glad that I'm finally here."
---
---