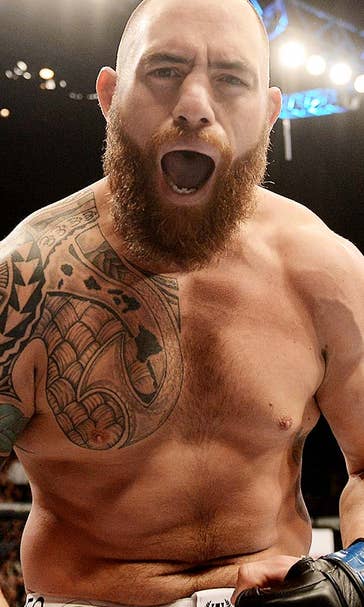 UFC World Podcast: Travis Browne special as heavyweight reveals life story
BY foxsports • April 17, 2014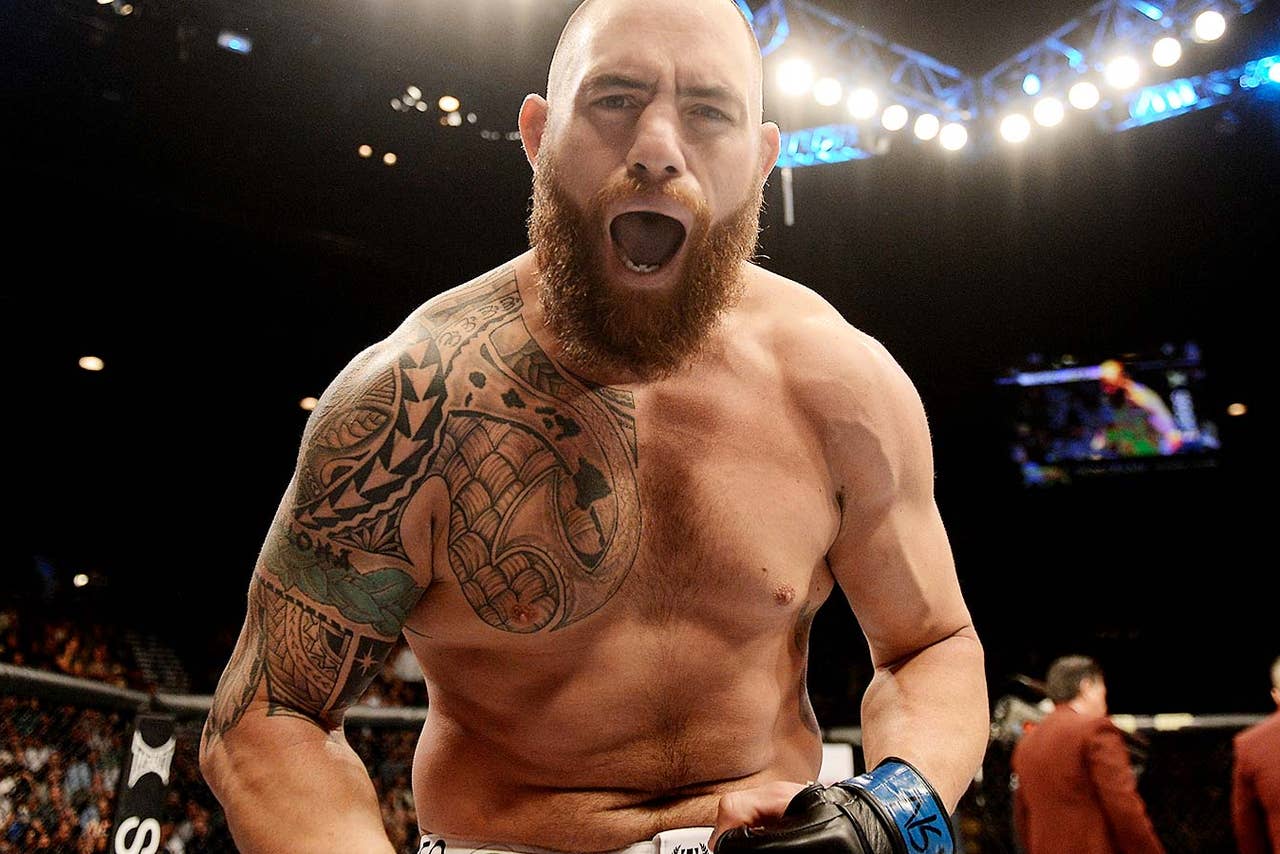 On the UFC World podcast this week, Travis Browne joins host Gareth A Davies to discuss heavyweight life and times. For the big man, it is family that drives him on.
Browne discloses that he could have been a professional basketball player if he'd taken the opportunities, or if he'd decided to go and play in Europe, but he wanted to learn a career that would help him in the future and make him secure.
Browne speaks about his previous careers, one of which was as a dog trainer.
The heavyweight, who faces Fabricio Werdum this Saturday in Orlando, Florida, then talks about having to treat his training as work; that he has to go to the best camp, not the one that's most convenient for his life. That means Jackson's MMA in New Mexico, where he insists he has an exceptional team who plan physical chess moves for his fights.
Browne's sporting motto is: 'Hard work beats talent when talent doesn't work hard'. He reveals that he knows he is talented, physically, but didn't always work hard. He made the choice to do it, and it "sucked to work hard", but he did it.
Then he reveals who he would choose as dinner guests - men whose brains he would love to pick: Michael Jordan, Mike Tyson, Muhammad Ali and more recently, Randy Couture.
Follow Gareth on Twitter

---
---