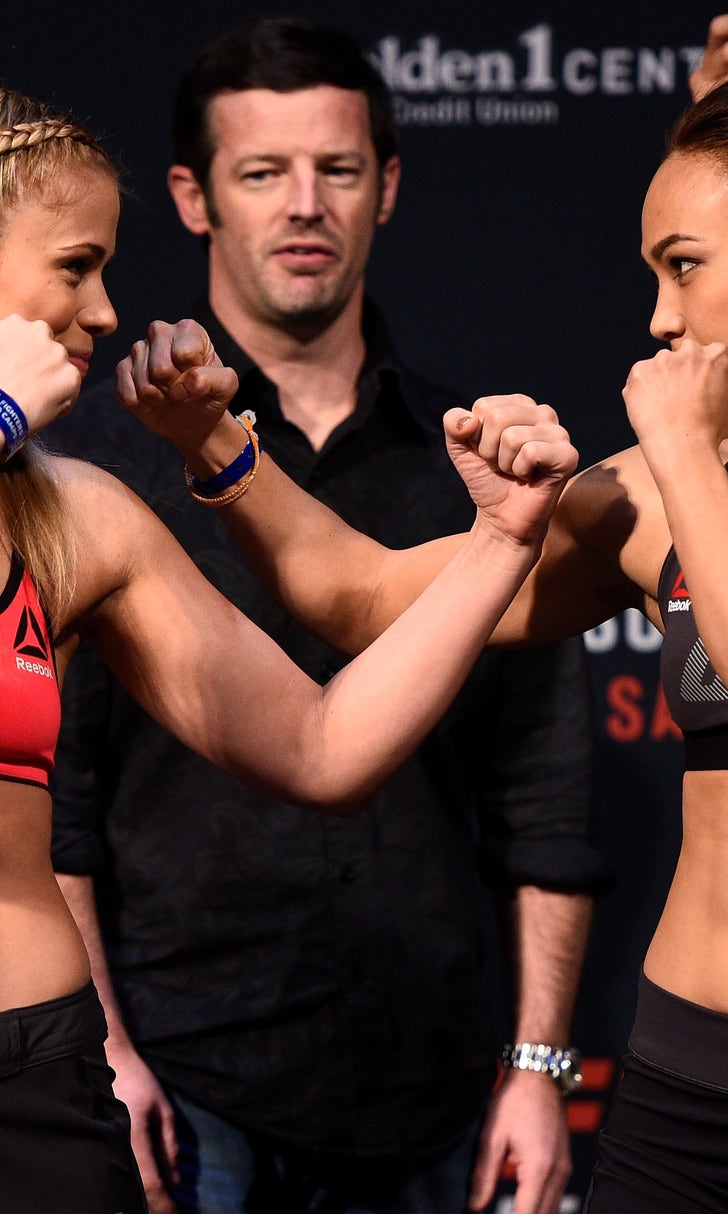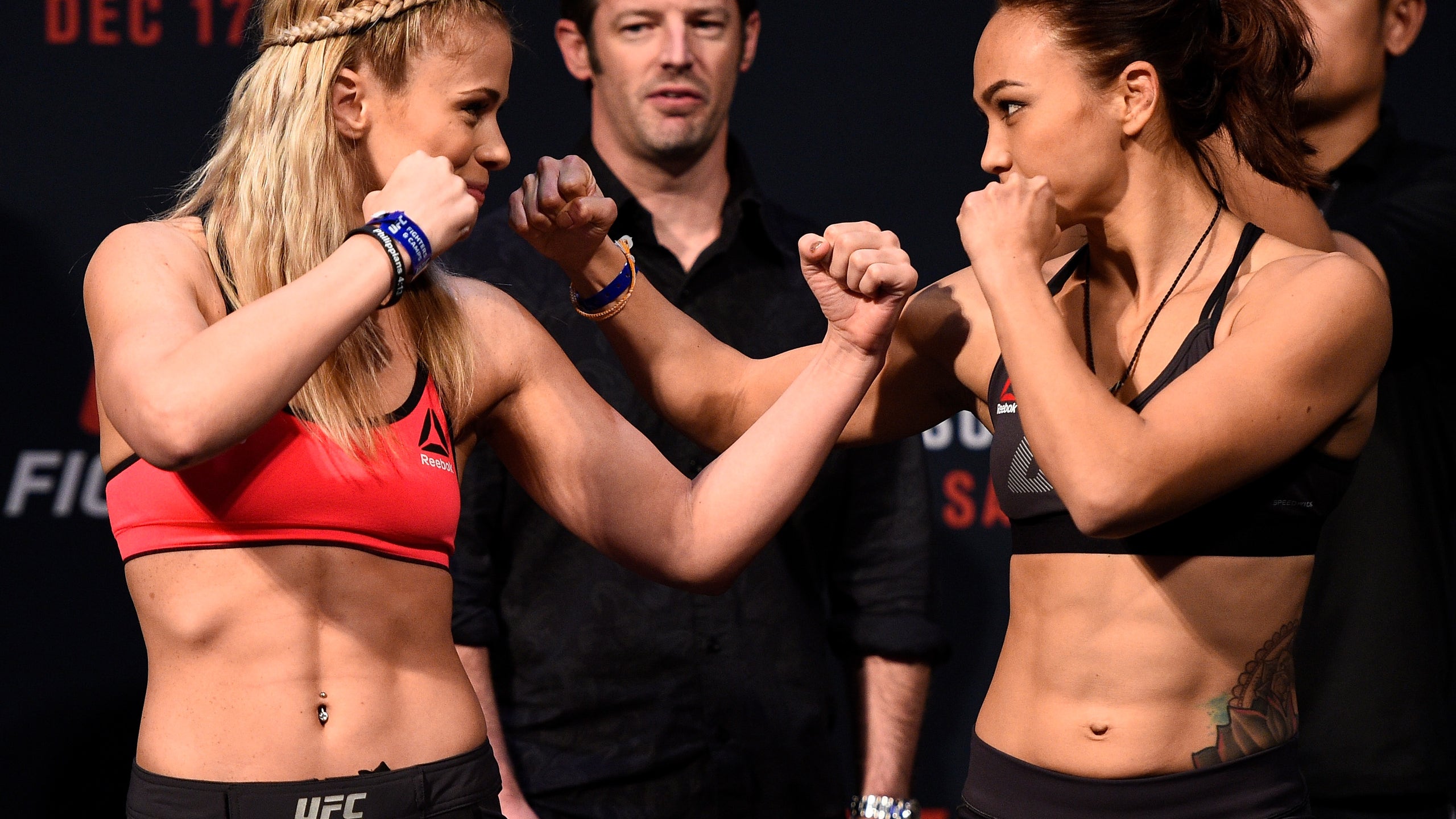 UFC on FOX 22: VanZant vs. Waterson live results and highlights tracker
BY Fansided and Jose Youngs/Fansided • January 14, 2017
All the results and highlights from UFC on FOX 22 in Sacramento featuring an strawweight fight between Paige VanZant vs. Michelle Waterson
On Saturday, December 17, fan favorite Paige VanZant squared off against former Invicta FC atomweight champion Michelle Waterson in the the strawweight main event of UFC on FOX 22 in Sacramento.
Prior to this bout, VanZant, who finished runner-up on the most recent season of Dancing With The Star, scored thrilling flying switch kick knockout win over Bec Rawling at UFC on FOX 21 last month. This not only earned VanZant her first Performance of the Night bonus but also marked just her second career (T)KO victory.
Waterson, a Jackson-Winkeljohn product, had not been seen inside the Octagon since her third round submission win in her UFC debut against TUF 20 alum Angela Magaña at the TUF 21 Finale in July 2015.
As the event unfolds, we'll add all the results and highlights below. Make sure to bookmark this page to check back in, or refresh if you keep it open to get the latest. You can also follow @FanSidedMMA and @JoseYoungs on Twitter for all the latest updates.
UFC on FOX 22 Main Event | FOX
Paige VanZant vs. Michelle Waterson
OFFICIAL RESULTS:
HIGHLIGHTS:
UFC on FOX 22 Co-Main Event | FOX
Sage Northcutt vs. Mickey Gall
OFFICIAL RESULTS:
HIGHLIGHTS:
UFC on FOX 22 Main Card | FOX
Urijah Faber vs. Brad Pickett
OFFICIAL RESULTS:
HIGHLIGHTS:
Alan Jouban vs. Mike Perry
OFFICIAL RESULTS:
HIGHLIGHTS:
UFC on FOX 22 Prelim Card | FOX Sports 1
Henrique da Silva vs. Paul Craig
OFFICIAL RESULTS:
HIGHLIGHTS:
Cole Miller vs. Mizuto Hirota
OFFICIAL RESULTS:
HIGHLIGHTS:
Bryan Barberena vs. Cobly Covinigton
OFFICIAL RESULTS:
HIGHLIGHTS:
James Moontasri vs. Alex Morono
OFFICIAL RESULTS:
HIGHLIGHTS:
Irene Aldana vs. Leslie Smith
OFFICIAL RESULTS:
HIGHLIGHTS:
UFC on FOX 22 Prelim Card | UFC FIGHT PASS
Eddie Wineland vs. Takeya Mizugaki
OFFICIAL RESULTS:
HIGHLIGHTS:
Hector Sandoval vs. Fredy Serrano
OFFICIAL RESULTS:
HIGHLIGHTS:
Sultan Aliev vs. Bojan Velickovic
OFFICIAL RESULTS:
HIGHLIGHTS:
More from FanSided
This article originally appeared on
---
---