UFC Fight Night: Edgar vs. Swanson Crystal Ball Predictions
BY Damon Martin • November 18, 2014
The UFC will return to Austin, Texas, this weekend with a featherweight battle that could determine the next contender to face champion Jose Aldo.
No. 2-ranked fighter Cub Swanson, riding a six-fight win streak, takes on No. 3-ranked Frankie Edgar, who made short work of future UFC Hall of Famer B.J. Penn in his last fight. The stakes are higher than ever in this matchup with the winner landing in prime position to take a run at the title in 2015.
Also on the card, No. 7-ranked lightweight Bobby Green looks to keep his perfect UFC record intact when he faces one of the deadliest strikers on the entire roster in Edson Barboza.
The odds for many of this weekend's fights are closer than ever, so who will come out on top in this packed six-fight main card from Austin on Saturday night?
Look into the crystal ball to find out.
Frankie Edgar vs. Cub Swanson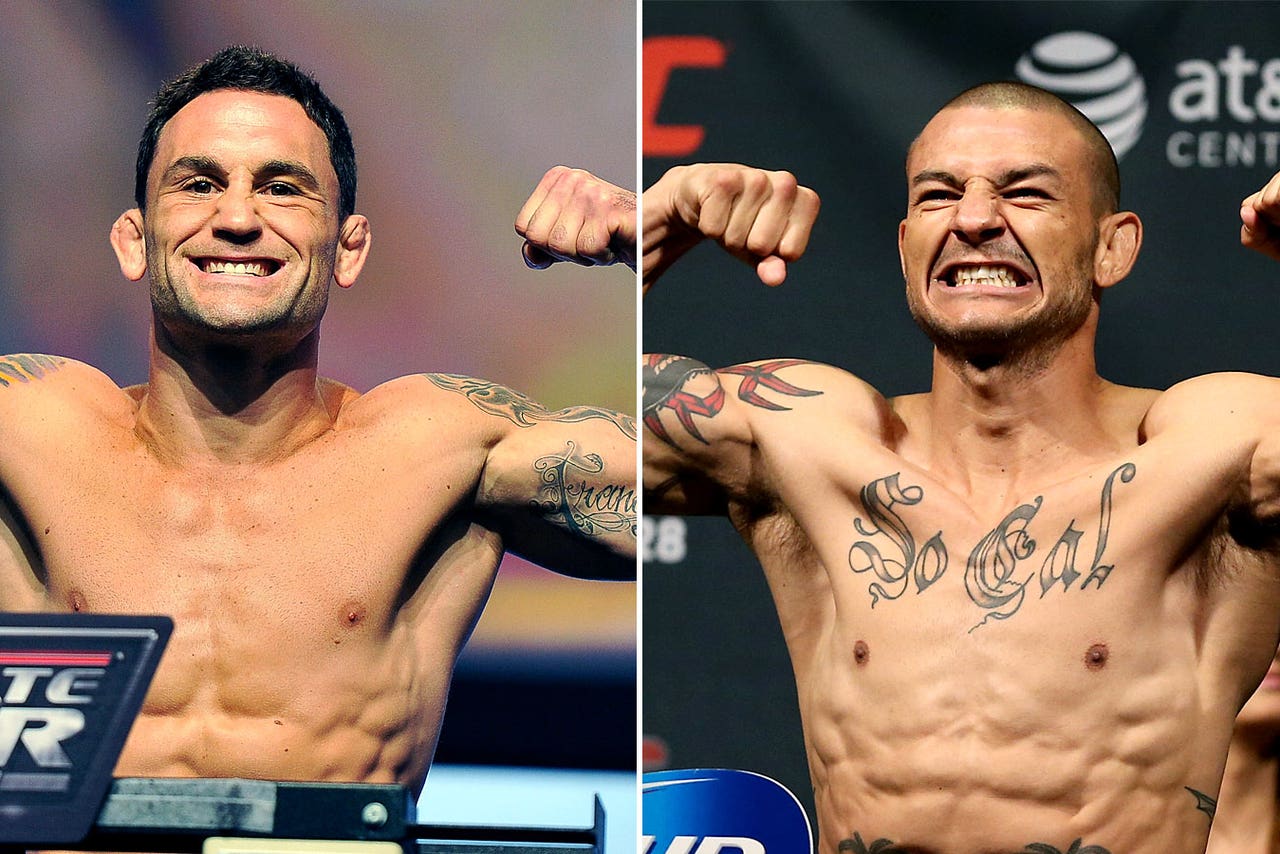 Frankie Edgar and Cub Swanson could give us one great fight.
This really could be a fight for the ages. Edgar is one of the most durable and exciting fighters on the planet while Swanson has made his name by knocking out opponent after opponent on the way to the top of the featherweight rankings.
The fight is ultra-intriguing in so many ways, but a big component will be whose style wins out.
Swanson is a fighter who likes to stay at range, using a superior reach while avoiding his opponent's takedowns as much as possible. He lands with good accuracy and has the second most knockouts in UFC/WEC history. As for Edgar, he's quickly become one of the best boxers in all of MMA, featuring quick footwork and head movement while putting together a litany of combinations to hurt anybody who steps in the cage with him. Edgar also has a college wrestling background that he uses quite often. The former lightweight champion takes opponents to the mat over two and a half times per 15 minutes in the Octagon.
If there's one knock on Swanson over the last few years it's been his inability to face top wrestlers and not look woeful off his back. Chad Mendes grinded him into the canvas and Ricardo Lamas submitted Swanson on the ground in their fight. Unless Swanson has suddenly figured out how to completely negate Edgar's wrestling, he could be in for a long night in Austin.
Prediction: Frankie Edgar by unanimous decision
Bobby Green vs. Edson Barboza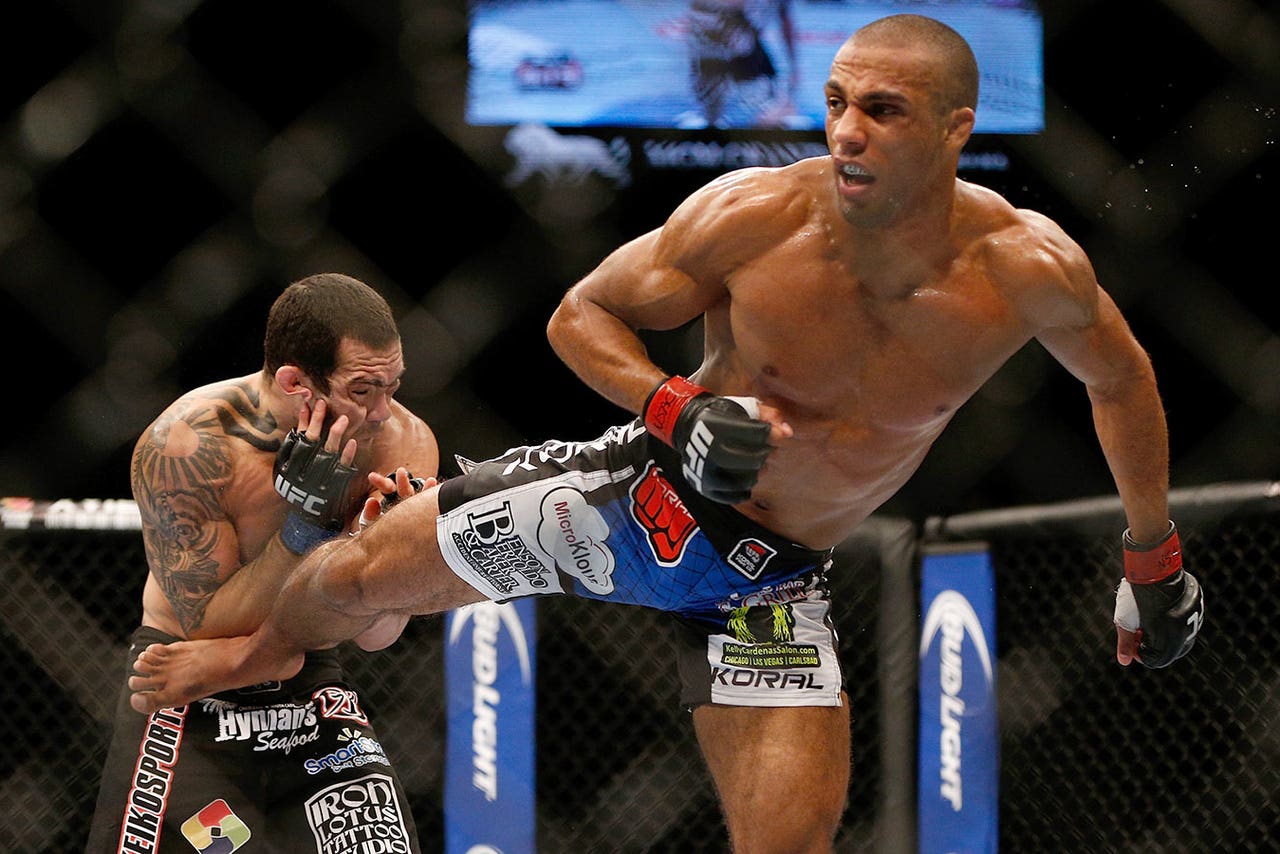 Edson Barboza is looking for a big win this weekend.
Since debuting in the UFC, Bobby Green has put together a spotless record as he's made a steady climb up the lightweight rankings. Following a win over Josh Thomson in his last fight, Green cracked the top 10, which is exactly where his opponent Edson Barboza wants to be.
Barboza has come close on a few occasions to making a serious run in the lightweight division, but defensive woes have cost him in a few key fights. If he wants to beat Green this weekend, he'll have to seal up those holes and unleash the kind of offense that's earned him four TKO victories in his UFC career. 
Green is extremely elusive, making his opponents miss quite often and displaying over 70 percent defense on the feet. Where Green has to be careful in this fight is allowing Barboza to control the pace. Barboza has some of the most blistering and painful leg kicks in the entire UFC, and if he can get those going early it could set up Green to block low as the Brazilian goes up high. If that connects, fight is over.
Prediction: Edson Barboza by knockout
Brad Pickett vs. Chico Camus
Former bantamweight contender Brad Pickett is still trying to find his place in the UFC flyweight division. When he dropped to 125 pounds, Pickett was gunning for a shot at the title because he already holds a win over champion Demetrious Johnson. Unfortunately, Pickett has struggled at his new weight class with one win and one loss, and he didn't look particularly great in either. 
He has a great chance to get back on track this weekend facing Chico Camus, who drops down to flyweight, where he hopes to find a bit more success than he did at 135 pounds. Camus has struggled against the best fighters he's faced in the UFC, and Pickett might actually be the top-rated opponent he's taken on yet. Camus has proven to be tough as nails so he won't go away easy, but unless Pickett is just a disaster, he should get the win.
Prediction: Brad Pickett by unanimous decision
Jared Rosholt vs. Oleksiy Oliynyk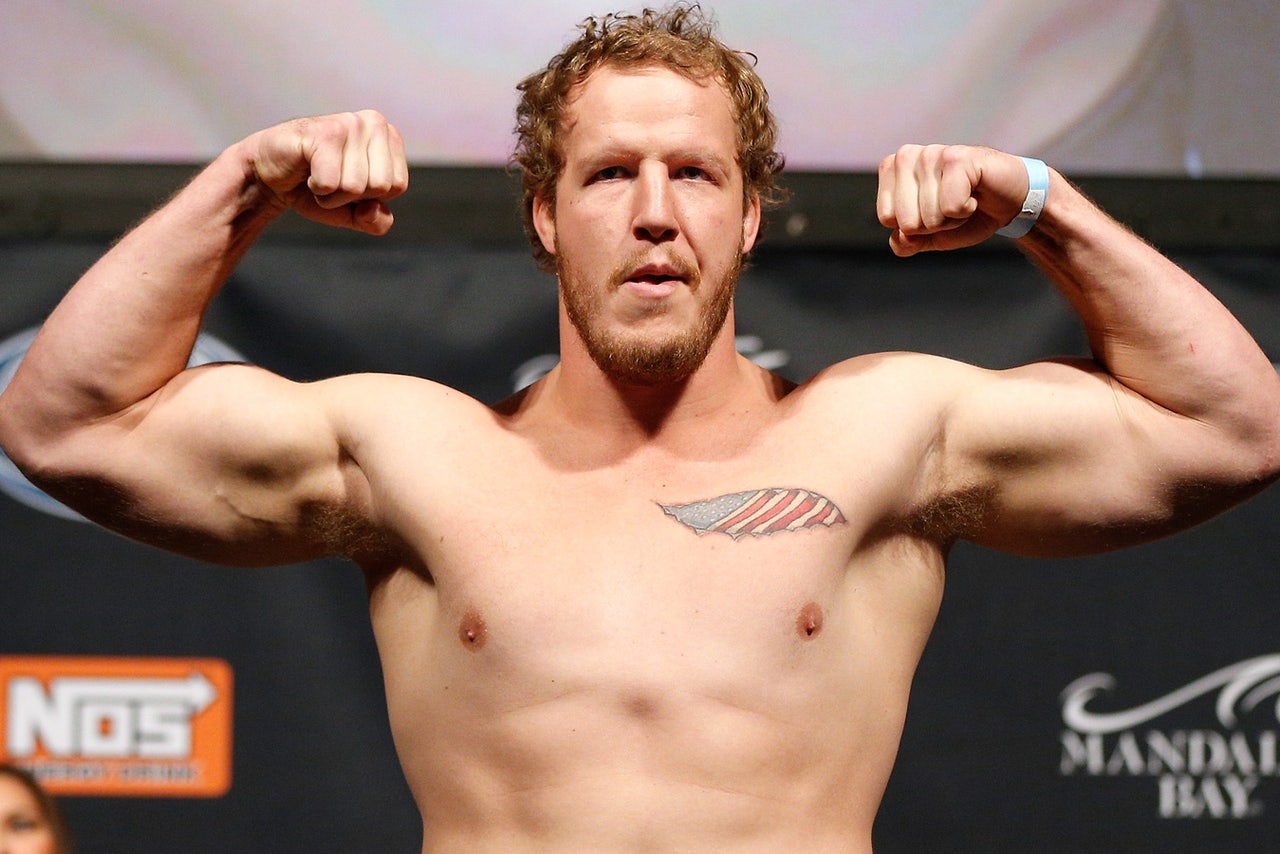 Jared Rosholt looks to keep his UFC record perfect.
Former college wrestler Jared Rosholt has been stifling since coming to the UFC last year, using his powerful grappling base to suffocate opponents on the mat.  He's done it to three fighters already, but if Rosholt wants to make a legitimate push towards the top 10, now is the time to make a real impression. His opponent, Oleksiy Oliynyk is a veteran fighter with serious submission skills on the ground. He's tapped out a few legends in his day, including former PRIDE Grand Prix champion Mirko Cro Cop.
Oliynyk is impossibly tough to deal with when he lands on top, but that's where he's likely to struggle in this fight. Rosholt will be about 20 pounds heavier than Oliynyk come fight day, and he's an impossibly hard fighter to put on his back. Rosholt has to be careful that he doesn't get reversed or make a mistake and give up a submission, but otherwise this should be another fight where he grinds someone into the mat over and over again.
Prediction: Jared Rosholt by unanimous decision
Joseph Benavidez vs. Dustin Ortiz
In the land where Demetrious Johnson is king, Joseph Benavidez is a very qualified prince. Benavidez has fallen twice to the top flyweight in the sport, but that doesn't mean he's going to get beaten by virtually anybody else at 125 pounds. Benavidez is a nasty mix of wrestling and striking with a tricky submission game like a cherry on top. Dustin Ortiz has looked good since coming to the UFC, but if there's a knock on this youngster it's his inability to separate himself from opponents.
Ortiz has felt the brunt of three split decisions in his last few fights, but chances are this one won't be nearly as close. Benavidez has only lost in one non-title fight in his entire career and that was against Dominick Cruz at 135 pounds. Benavidez might end up being the best friend Johnson has ever had because he will probably knock off a slew of contenders while still being ranked as one of the top three flyweights in the world. Ortiz is good. Benavidez is better.
Prediction: Joseph Benavidez by submission
Matt Wiman vs. Isaac Vallie-Flagg
Following nearly two years out of the sport, Matt Wiman returns to action this weekend against Team Greg Jackson fighter Isaac Vallie-Flagg. When he left, Wiman was on a solid stretch of fights, going 5-2 over his last seven. Wiman has always been a game fighter with a better than average striking arsenal coupled with over two takedowns per 15 minutes in the cage. Vallie-Flagg might be in a do-or-die situation with this fight after dropping his last two in a row, but then again he's always been an exciting fighter, so his style makes for exciting bouts.
This fight may very well come down to activity. When he left two years ago, Wiman was staring down a much different UFC lightweight division. As a matter of fact, Vallie-Flagg hadn't even made his UFC debut prior to Wiman's last fight in the Octagon. That kind of ring rush should be a concern, especially against a high-volume, durable striker like Vallie-Flagg. Welcome back Matt Wiman, but it may not be the most pleasant of stays.
Prediction: Isaac Vallie-Flagg by unanimous decision
Heavyweight Prospects
The featured bout on the prelims this weekend is an intriguing heavyweight battle between Ruslan Magomedov and newcomer Josh "Cuddly Bear" Copeland.
Magomedov could be a real prospect in the division, especially with his recent move to San Jose, where he started training with American Kickboxing Academy alongside heavyweight champion Cain Velasquez, top light heavyweight contender Daniel Cormier and more.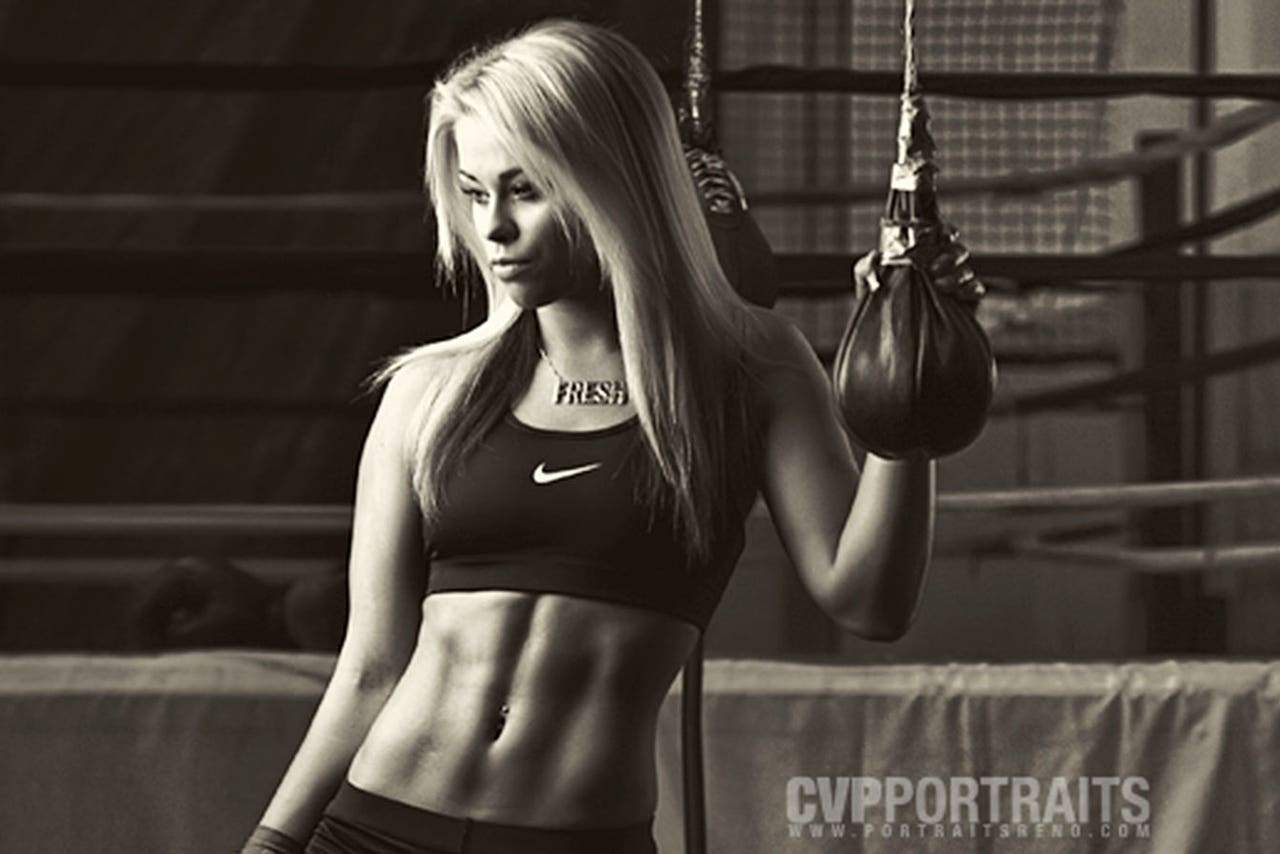 Paige VanZant has arrived indeed.
On the other side, Copeland is a raw piece of clay still developing into the fighter he'll become, but there's enough athleticism here to make this a very interesting bout to lead to the main card.
The Strawweights are Here
The women's divisions in the UFC are thriving, especially with the finale of The Ultimate Fighter looming overhead just weeks from now, where the first ever strawweight champion will be crowned.
Two UFC rookies fight in Austin with a chance to send a statement to the entire division as Paige VanZant takes on Kailin Curran. VanZant was actually supposed to be on this season of The Ultimate Fighter, but she's only 20 years of age and the show requires contestants to be at least 21. 
Curran is also a tough customer training out of the Reign Training Center, where she's coached by UFC middleweight Mark Munoz. These two ladies will definitely throw down and this could be an early contender for Fight of the Night.
---
---