Ultimate Fighting Championship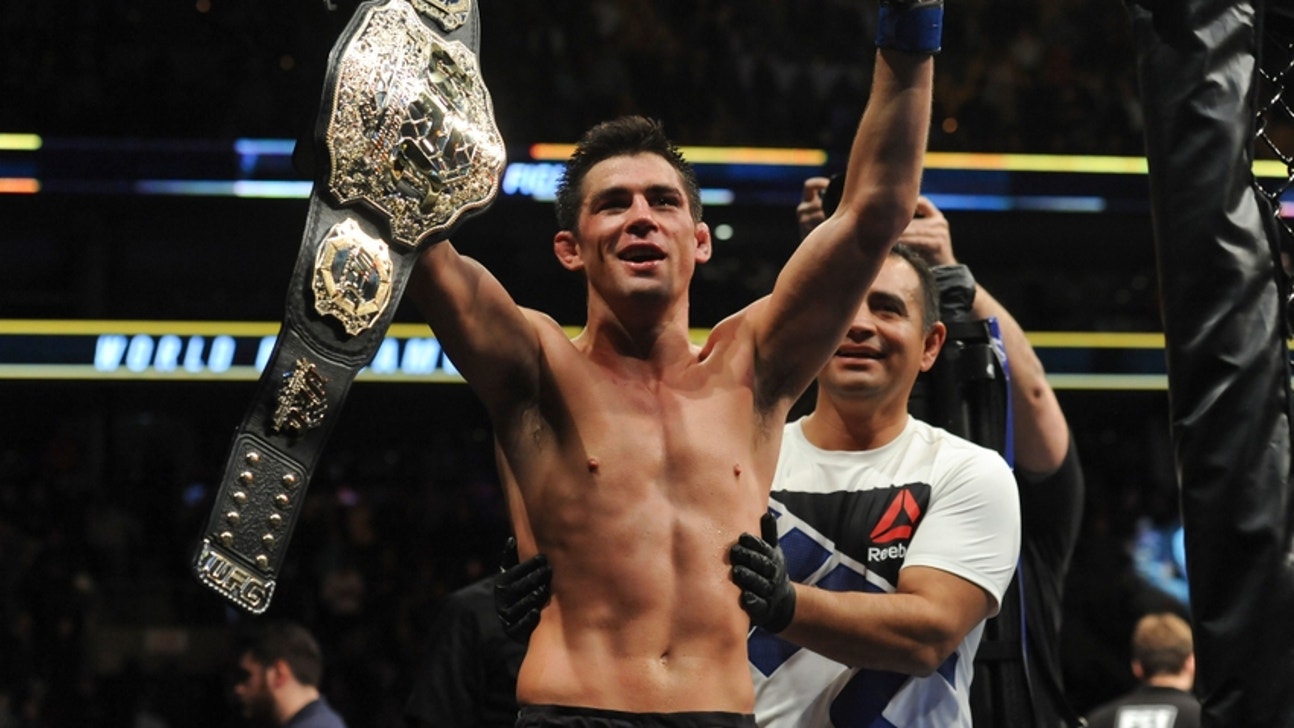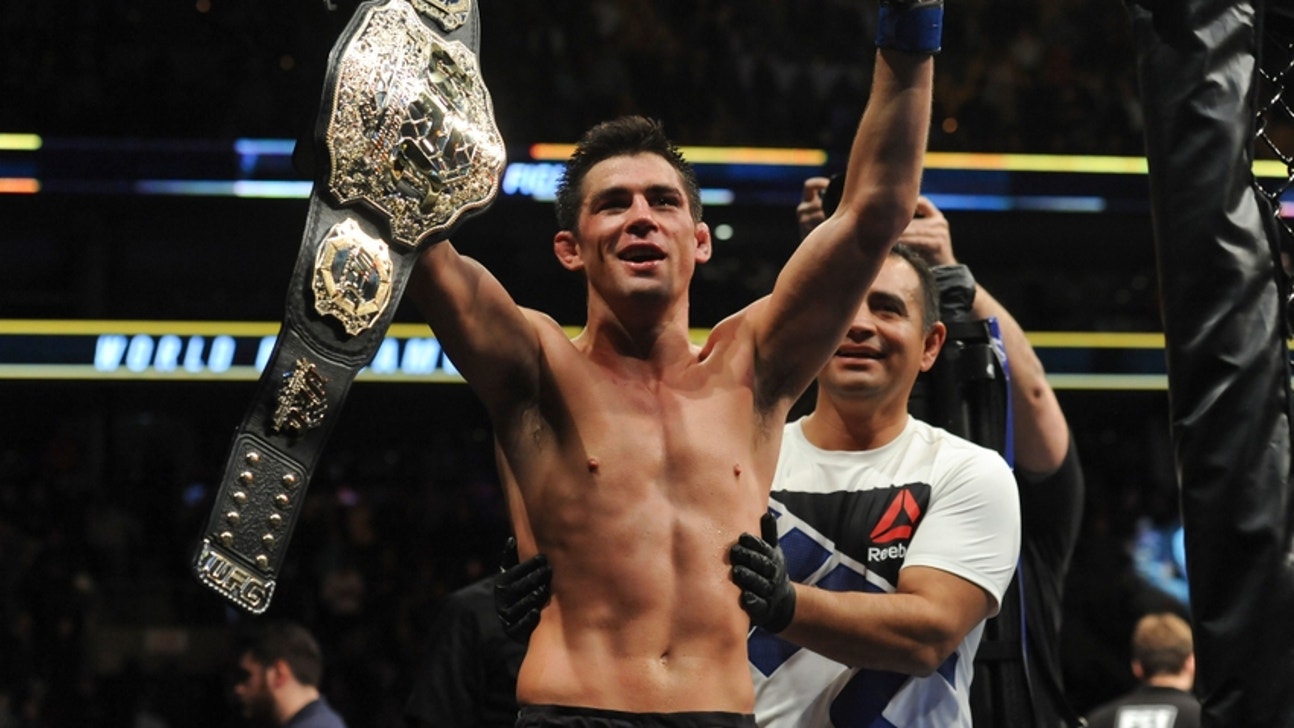 Ultimate Fighting Championship
UFC 207: Three Keys To Victory For Dominick Cruz
Updated
Mar. 4, 2020 6:36 p.m. ET

Fansided, Eddie Law/FanSided via Cage Pages
UFC Bantamweight Dominick Cruz: Bob DeChiara-USA TODAY Sports
It's business as usual for the UFC bantamweight champion but 'The Dominator' does have a few tricks up his sleeve that he will use to put away yet another Team Alpha Male contender.
The co-main event of UFC 207 this Friday night is considered by many as the real main event. UFC bantamweight champion Dominick Cruz will defend the belt against Cody Garbrandt in Las Vegas.
Cruz has become a master of footwork, game planning, and technique when it comes to the bantamweight division. Outside the Octagon, he's shown his intelligence with his work as an analyst and his trash talk has thrown opponents into pits of confusion and stammering responses.
It seems as though the only thing that can stop Cruz is his body. We've seen Cruz lose years of his career due to leg injuries, we saw him be stripped of the title because of it, and we've seen the comeback with wins over Takeya Mizugaki, TJ Dillashaw, and Urijah Faber.
Want your voice heard? Join the Cage Pages team!
Against the newest contender from rival Faber's TAM, he will put on another masterful performance that began before the fighters even stepped foot in the cage.
Before they step into the cage on Friday night let's take a look at three keys to victory for the bantamweight champion Dominick Cruz.
Jake Roth-USA TODAY Sports
Houdini Cruz
Cruz is a master of footwork. One second he's there the next he's gone. When you think he's within range he's actually out, gone, already moving in for his next attack from a different angle.
Most of Cruz's opponents have tried to land heavy shots on the champion with little success. His ability to move out of range and then come back in at weird angles allow Cruz to counter with ease and at a high output.
When Cruz took on TJ Dillashaw to win his belt back he was able to avoid Dillashaw's punches with the same kind of footwork. Dillashaw is regarded as having similar footwork as Cruz. While Dillashaw still landed Cruz was able to roll with the punches that landed and avoid others.
Garbrandt is the type of fighter that tries to take his opponent's head off with every punch. Every strike has a lot of power behind it as the title challenger tries to end his fights in spectacular fashion.
You can't knock out a fighter that you can't hit. While Gabrandt's quickness and athleticism compliment his power against other fighters Cruz won't be there to get hit. Fighters that stand in front of Garbrandt get hit with power shots that we saw finish guys like Thomas Almeida.
Cruz's ability to disappear as quickly as he appeared will frustrate Garbrandt, the challenger will begin to reach, make mistakes leaving him open for counter attacks and takedowns.
Mark J. Rebilas-USA TODAY Sports
Continue the Mind Games
Cruz is very clearly deep in Garbrandt's head. He has established a residence, a P.O. Box, bought a house, leased a car, and started a business all within Garbrandt's mind.
Garbrandt went looking for a fight with Cruz. He went as far as to seek the champ out during his work for FOX. He went after him after Cruz's last fight with Urijah Faber, and he went after him following his KO win over Thomas Almeida. No matter what Cruz said Garbrandt would retaliate with anger and curse words.
Cruz's style of trash talk, yes we now have styles on that, is one of truth. He tells you exactly what he thinks of you. He's not cussing his opponents out, he's not making things up about them, and he's certainly not using 'yo mama' jokes.
Cruz has a certain ability to get on fighters bad sides by putting a spotlight on their biggest insecurity.
With this fight, Cruz has been talking about Garbrandt's intelligence. It's been more than amusing, it's been effective.
Just a few weeks ago Gabrandt's girlfriend shared a post on Instagram showing Cruz's only professional loss. She tagged Cruz in it and the champion responded by leaving a comment that said she should stay out of 'big boy business'.
Then a side-by-side promo at UFC Sacramento had Cruz frustrating Gabrandt so much that the latter went off and began to curse live on FS1. When fighters are interviewed on FS1 they're asked to not curse and of course Cruz pushed that button knowing that Garbrandt wouldn't be able to resist.
Then comes the side-to-side interview during media day at UFC 207 where Gabrandt walked off the set looking for Cruz after the champ began to tell him to "keep your fling on a string". That was referring to the Instagram post. Garbrandt had to be calmed down and convinced to return to the interview where Cruz was laughing about the entire thing.
The early weigh-ins were even better. Gabrandt weighed in right before Cruz and ended up getting into a scuffle with Cruz's teammate Jeremy Stephens. Nothing came of it but it made it very clear that the challenger's feathers have been ruffled.
It all came to a head at the UFC 207 ceremonial weigh-ins. When it came time to face off Cruz and Gabrandt had to be separated when the two nearly came to blows on stage right in front of Dana White.
Cruz is in Gabrandt's head and that should cause an emotional response during the fight resulting in Garbrandt coming forward wildly and Cruz countering like a surgeon.
Mark J. Rebilas-USA TODAY Sports
Be Dominick Cruz
Be the bantamweight champion of the world. Plain and simple.
Cruz's movement is unique, awkward, and confusing. The way he comes forward with his hands down baiting you to come forward so he can land counter strikes. How he exaggerates when he slips punches and comes back with loaded hooks to land on his opponents. His quickness allows him to move in and out of range so quickly that opponents find themselves swinging at air with they power shots.
More from Cage Pages
Cruz's ability to change levels quickly and get the fight to the ground is as slick as anybody. He comes forward with his hands down, his opponent fires a jab or a combination, and Cruz drops very quickly for a takedown. It's so quick and smooth that guys have no clue how they ended up on their backs.
Cruz will frustrate Gabrandt when the challenge is unable to land punches, is unable to stop the takedowns, and will begin to walk forward with wild shots as he attempts to land that one-hit KO.
Against Cruz, that style is ineffective. Reckless marching towards a genius while swinging wild punches may even score Cruz a KO win. Team Alpha Male will be put down once again.
Cruz's style of fighting, his style of promo and his ability to make adjustments on the fly have become examples for future champions to apply to their own games.
---
---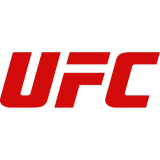 Get more from Ultimate Fighting Championship
Follow your favorites to get information about games, news and more
---