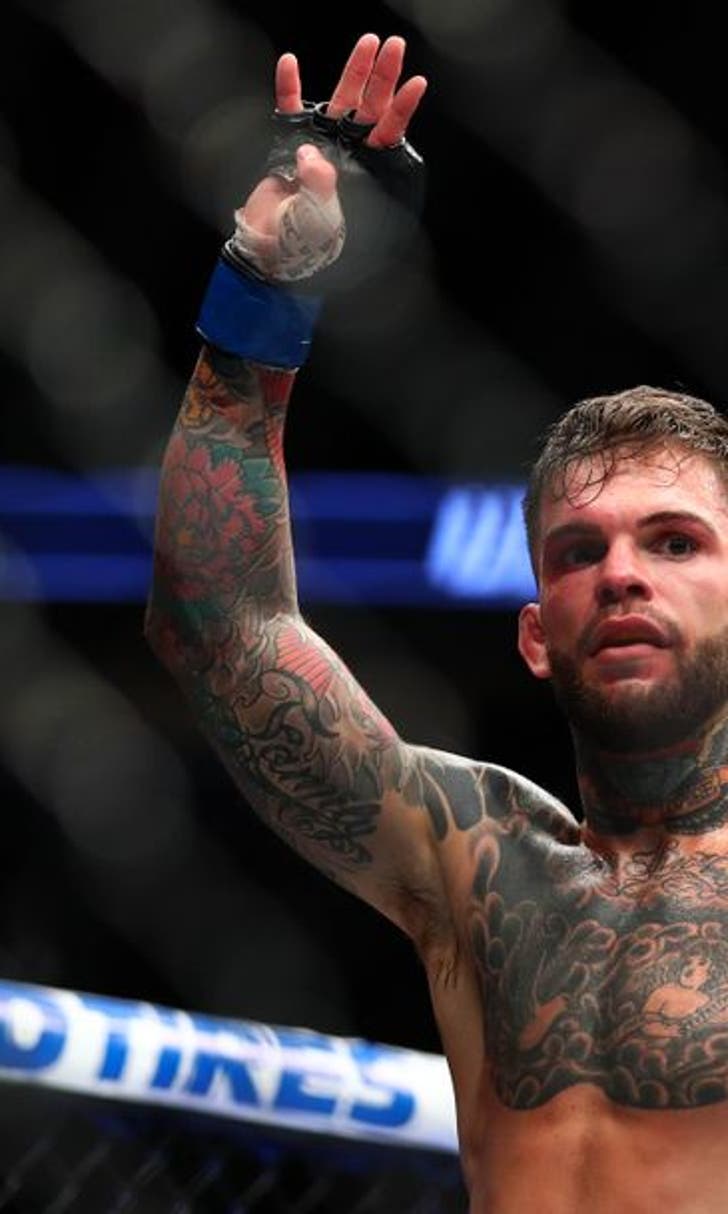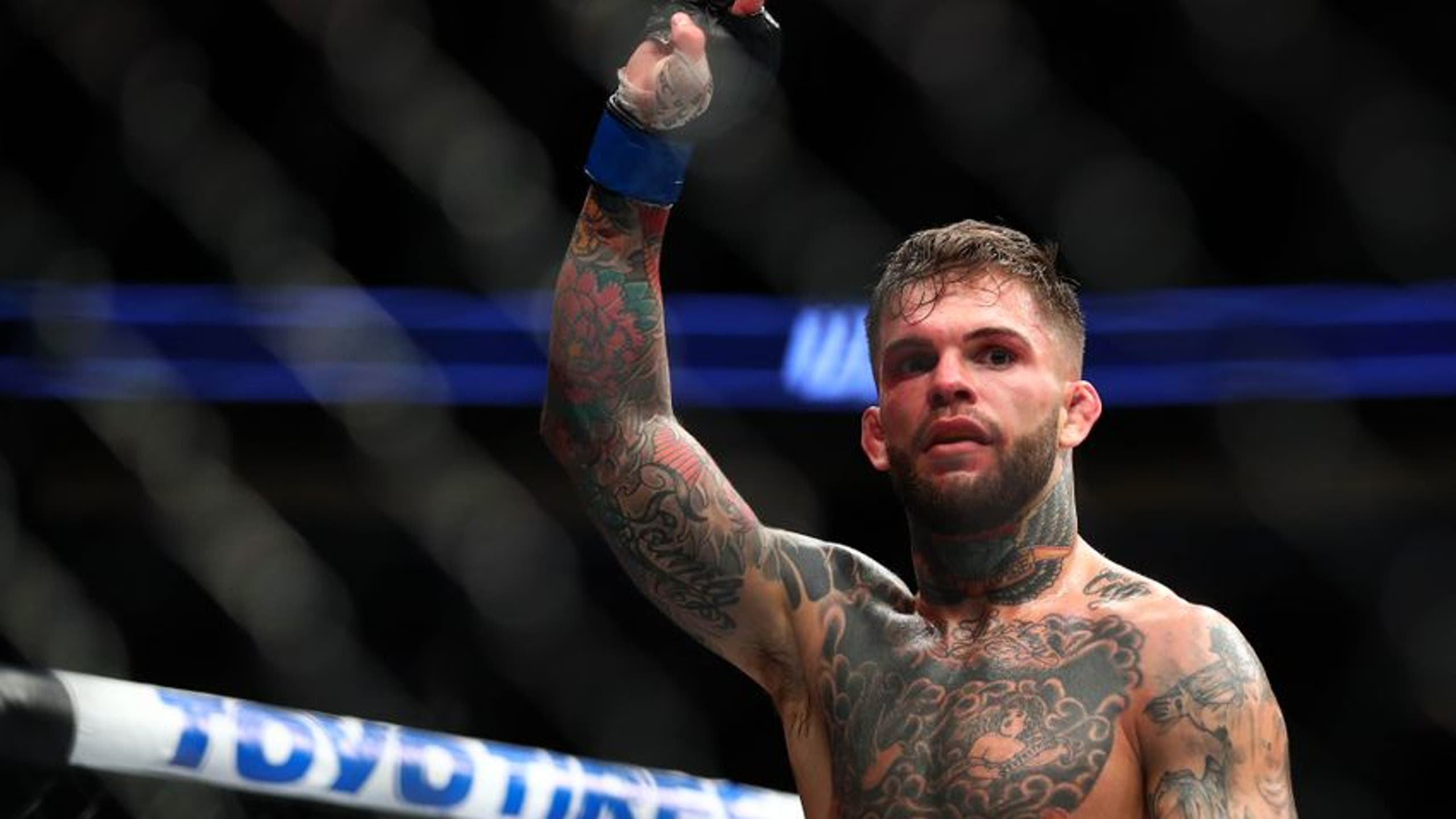 UFC 207 Results: Cody Garbrandt Upsets Cruz, Wins Title
BY Fansided and Eddie Law/FanSided via Cage Pages • December 31, 2016
Many thought it impossible, most laughed at the odds, but new UFC bantamweight champion Cody Garbrandt beat the odds and the critics.
Gabrandt defeated Dominick Cruz at UFC 207 on Friday in Las Vegas upsetting the most dominant bantamweight champion in UFC history via decision.
The main thought was that Grabrandt would need a KO to win this fight. Instead, he was very technical, patient and smart. Not at all how anyone thought he would fight.
Garbrandt had been dogged constantly by Cruz before the fight during interviews, face-offs, and even weigh-ins. MMA writers and analysts pointed to Cruz's ability to move out of range quickly using his footwork as the reason why Garbrandt would not be able to hit him with power shots.
This ends a 12-fight win streak by the now former champion Cruz, and the first title loss to a member of Team Alpha Male who is led by his rival Urijah Faber.
Want your voice heard? Join the Cage Pages team!
In the first round, Garbrandt came out and took his time, was very patient and made all of his shots count. Every time he landed on Cruz he made a dent and it began to slow Cruz down.
Plenty of trash talk in this one as well as Cody mocked Cruz repeatedly during the fight.
Cruz took Garbrandt down once and the challenger returned the favor shortly. The striking was odd in this one as Cruz became the aggressor and Garbrandt the counter puncher.
Round 2 brought more of the same except Cruz keeps trying to land the head kicks as if he was trying to set something up.
In the third round, the entire fight changed. In the middle of an exchange, the two fighters clashed and a head butt cut Cruz badly over his left eye. The cut was very bad, very open and was bleeding all over Cruz's left eye. At this point, Garbrandt is landing at will, confidently, and damaging Cruz with every shot.
Round 4 will be known as the deciding moment of the fight. Within a minute Garbrandt dropped Cruz four times. Every single time Garbrandt landed he hurt Cruz once again.
Get the FanSided App
Round 5 was almost a formality with Gabrandt knowing he had the fight won. All he had to do was avoid being finished, meanwhile, Cruz went into desperation mode. Try as much as he could Cruz was unable to finish the fight.
The decision was read and the UFC has a new bantamweight champion.
The quote of the post-fight interview? Plain an simple.
"TJ Dillashaw, come try me mother f—–."
This keeps Garbrandt undefeated in his professional MMA career at 11-0 and opens up the bantamweight division once again. Contenders like TJ Dillashaw, John Lineker, Raphael Assuncao, and Jimmie Rivera will surely line up to fight the new 135-pound champ.
No word as to whether the longest tenured UFC bantamweight in history will get an immediate rematch but with the streak that he had going Cruz surely has an argument for a quick turnaround.
More from Cage Pages
This article originally appeared on
---
---