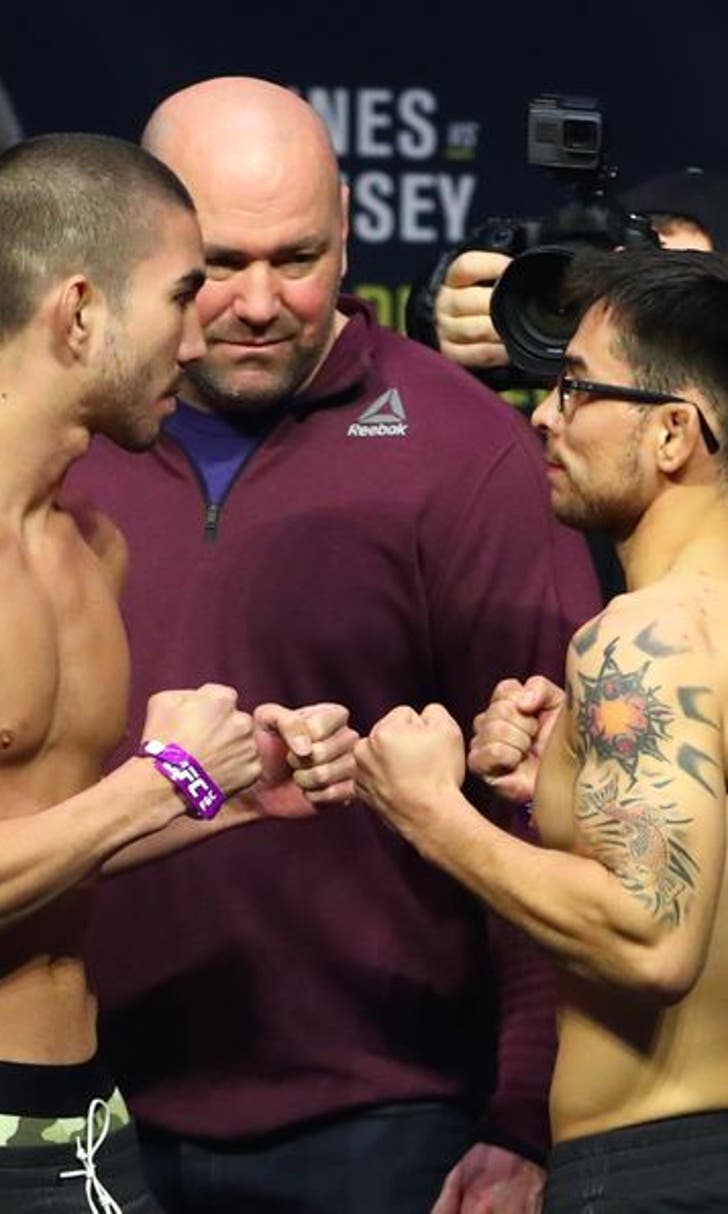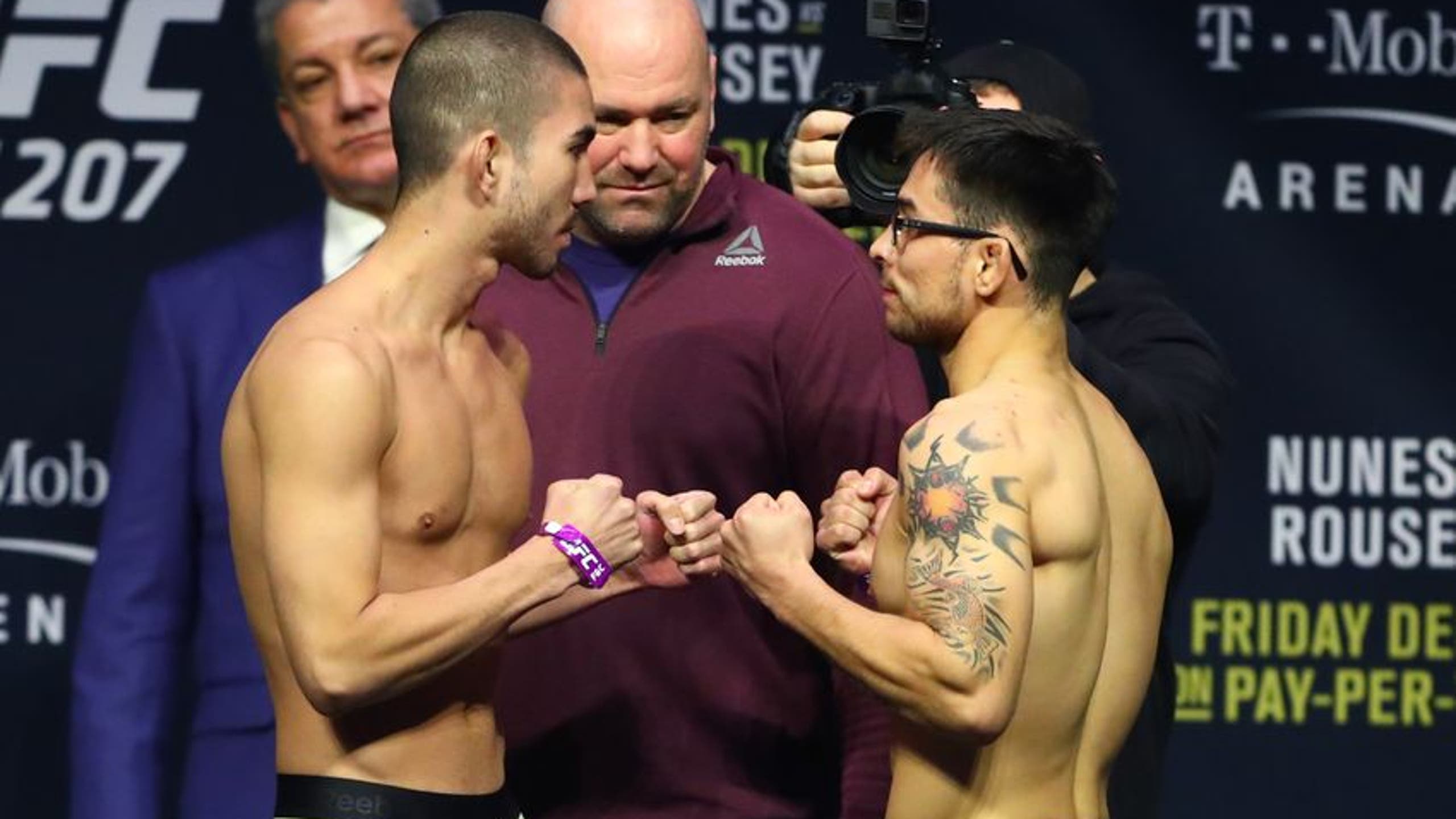 UFC 207 results and highlights: Smolka vs. Borg
BY Fansided and David Rouben/Fansided • December 30, 2016
Ray Borg put on a grappling clinic over Louis Smolka to climb up the flyweight ranks in the opening main card bout of UFC 207.
The main card of UFC 207 opened with a scrap between two exciting flyweights in Louis Smolka and Ray Borg. Only they didn't fight at flyweight — after Borg missed weight, he had to forfeit 30 percent of his fight purse to his opponent, while the fight proceeded at a catchweight of 129.5 pounds.
Smolka's coming off of a surprising loss to Brandon Moreno at UFC Fight Night 96, and desperately needed to get back in the win column. Borg, meanwhile, was determined to get his weigh-in mishap out of the way by putting in a great performance. So with that in mind, here's a look at how the fight played out:
Round 1
Borg was in a significant disadvantage in terms of reach against Smolka. His main objective would be to try and close in while cutting off his opponent's distance. He did so by getting Smolka to the ground and setting up a d'arce choke early. Smolka tried to roll out, but Borg wound up getting his back instead.
Smolka transitioned such that his legs were now in between Borg, leaving him with little room to operate. Borg was still able to escape, then lay down some ground and pound. He landed another takedown to secure a clear 10-9 round.
Round 2
Borg attempted a headkick, but he narrowly missed the target. He decided to go back to the ground, which was a good decision, as he started 3-for-3 on takedown attempts. Borg gained full mount and tried to set up an Americana, but Smolka attacked his legs from the ground. Once Borg was able to regain his footing, he unleashed a thunderous headshot before moving into side control.
Borg was imposing his will in these grappling exchanges. He wasn't able to submit Smolka, but he wasn't letting him do anything offensively. He didn't win over any fans, but he fought extremely smart. He won another round, and could only lose by getting finished.
Round 3
Borg wasted no time with the takedown, and began the round in half guard. He tried to lock in an arm choke, and it was the closest he came to submitting his opponent. But Smolka demonstrated his resolve by refusing to tap out. In the end, he didn't give Smolka an inch, and ended up taking him down five times. He also won a 10-8 round, hence the 30-26 scorecard.
It was a great win for Borg, but nobody's convinced that he can take out Demetrious Johnson. A lot of this win can also be chalked up to the extra three pounds he had on Smolka, too. Nonetheless, the TazMexican Devil demonstrated that he's fun to watch, and will be sticking around the flyweight division — as long as he can make the weight.
Hopefully this fight is able to set the tone for an unforgettable event.
More from FanSided
This article originally appeared on
---
---