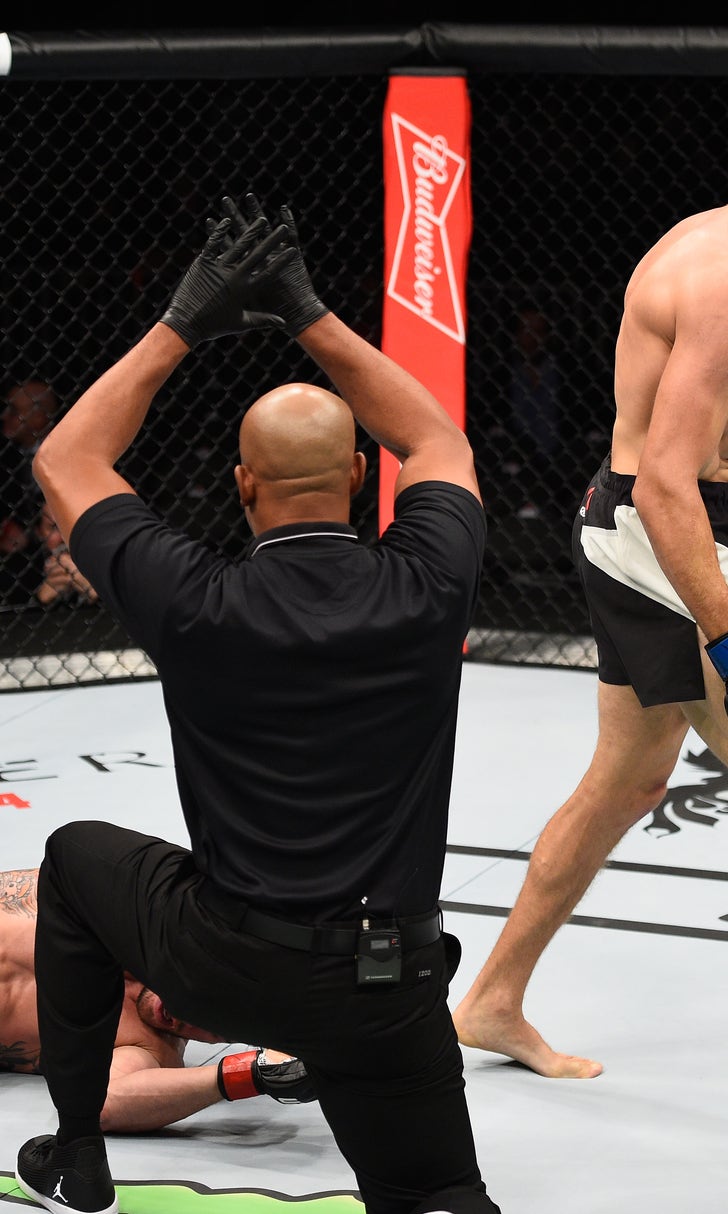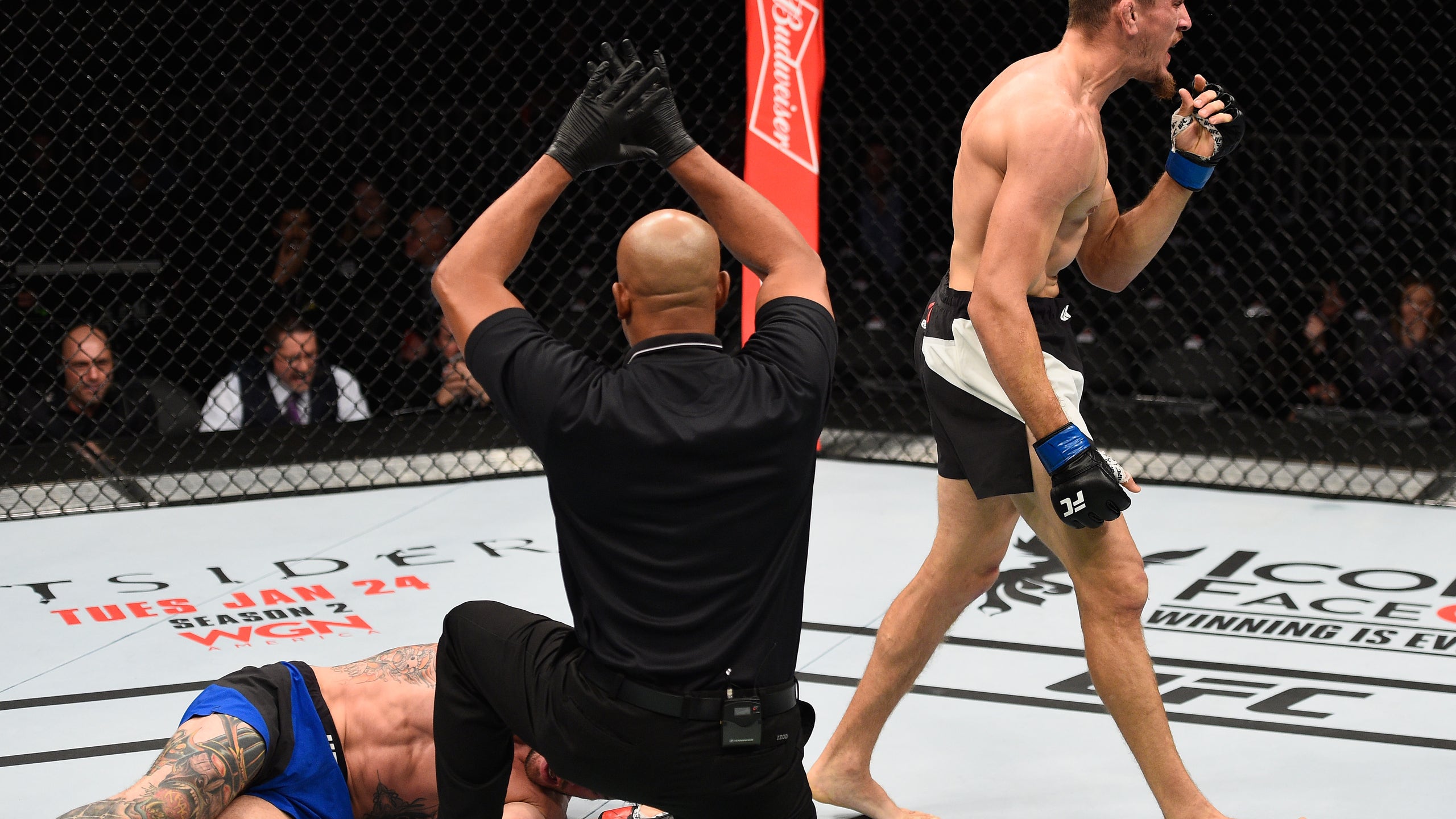 UFC 207: Niko Price submits Brandon Thatch in UFC debut
BY Fansided and Jose Youngs/Fansided • December 30, 2016
Here is how the UFC welterweight fight between Brandon Thatch vs. Niko Price played out at UFC 207 in Las Vegas
On Friday, Dec. 30, welterweights Brandon Thatch and Niko Price squared off on the prelim card of UFC 207 in Las Vegas.
The 31-year-old Thatch was essentially fighting for his job as he entered the contest having lost three straight dating back to 2015.
Price, 27, was making his UFC debut after racking up a perfect 8-0 record competing exclusively for Florida-based Fight Time Promotions. Prior to facing Thatch, the man known as "The Hybrid" earned a unanimous decision over Willie Hosch.
Round 1: No touch of the glove from these two fights. Thatch opened up with a front kick but couldn't connect. Bouncing around from the outside, Thatch looked pressed the action with a series of kick but could only connect with air. Clinching up, Price planted a knee to the chin of Thatch but wound up eating an uppercut after breaking off.
Price shot in the for a takedown but Thatch reversed and pressed the action against the fence before planting a crippling knee to the face of his opponent. Surprisingly, Price not only ate the knee but dragged Thatch down to the canvas. Working from half guard, Price looked to pass to full mount while Thatch threatened with a kimura from the bottom. Looking to crank the arm tighter, Thatch gave up position and found himself stuck in an arm triangle as the clock hit the 90-second mark.
While he couldn't finish the choke, Price continued to grind Thatch into the canvas before securing back control, looking to lock in the rear naked choke. With his oxygen supply rapidly running out, Thatch was forced to tap, giving Price the submission victory.
OFFICIAL RESULTS: Niko Price def. Brandon Thatch via submission (arm-triangle choke). Round 1, 4:30 
More from FanSided
This article originally appeared on
---
---