UFC 207 fighters have mixed opinions about Ronda Rousey's media blackout
BY Damon Martin • December 29, 2016
Ronda Rousey's absence during UFC 207 fight week has been noticeable considering she was granted an exemption from duties that no other competitor in history has been exempted from before.

Rousey was allowed to skip out on all media obligations and appearances ahead of her bout against Amanda Nunes outside of the official weigh-ins and the ceremonial weigh-ins on Friday.

UFC president Dana White explained that he gave Rousey permission this one time only because it's what she wanted ahead of her first fight in over a year.

But Rousey's absence from fight week media doesn't just affect her because every other fighter on the card was required to make appearances while she was allowed to skip out. Add to that, Rousey's presence at a press conference or media day would certainly boost promotion for pay-per-view sales in the final days away from the event.

Bantamweight champion Dominick Cruz sympathizes with Rousey's plight and feels like her ghost act during fight week has actually added to the interest in the card.

"I think it's creating more mystique behind her. I mean she's been gone how long? She's huge already. She is the face of women's mixed martial arts, you can't word it any other way. People want to see how she comes back. It almost adds a different level of curiosity of will she come back better without all this media in her face?" Cruz said on Wednesday.

"You tell me — if these cameras were switched and pointing at you in the face, how much would you all cheese up? Guarantee you, you wouldn't say a word. Your face would turn red, you'd start sweating, some of you guys would probably need some deodorant. The point is it's hard and maybe it will make it better."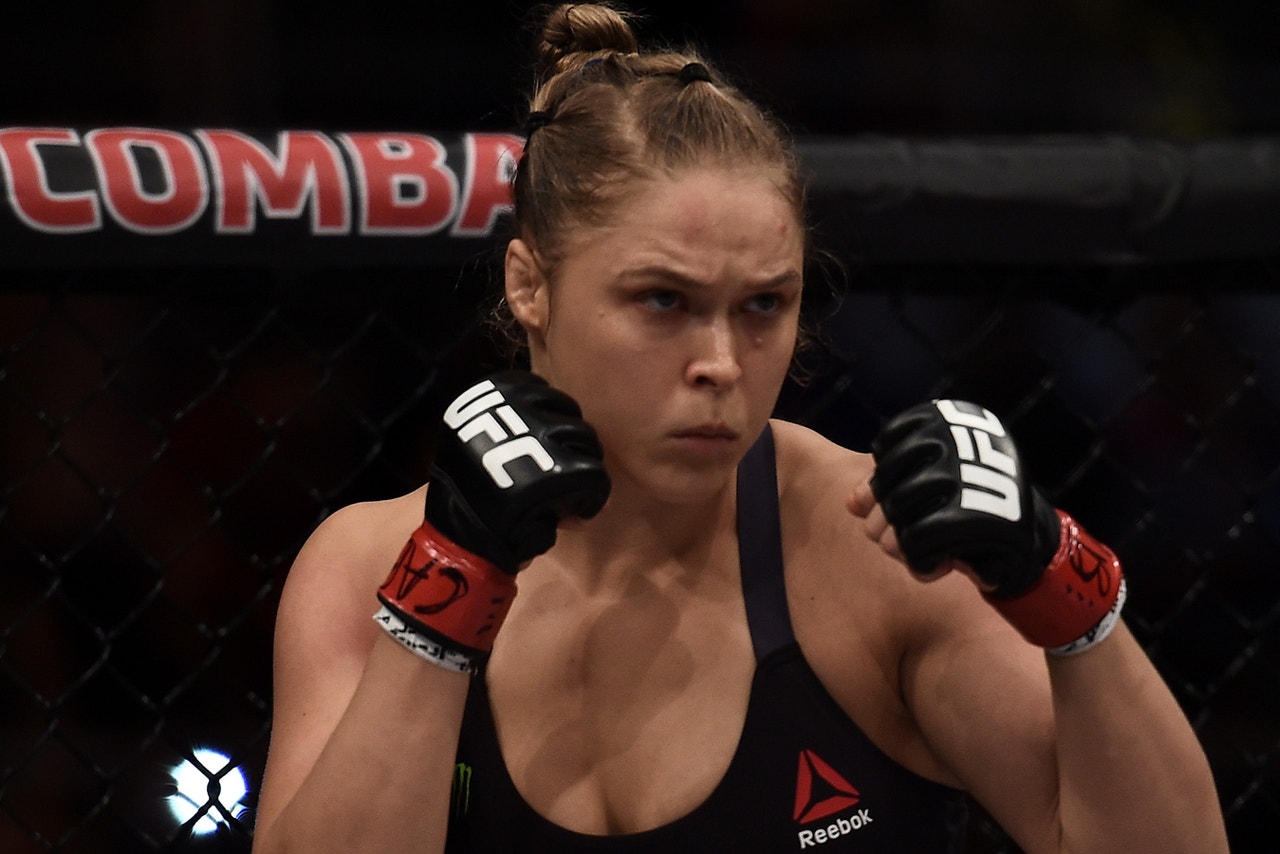 Former champion TJ Dillashaw had a different take on the situation, although he admits that even when he was holding the title that the amount of work heaped on his shoulders was nowhere near what Rousey dealt with during her reign on top.

"No way I can put myself in her situation. She's been busier than any fighter ever and she's had more pressure on herself than ever," Dillashaw said. "So my comparison being a champion is nowhere near what hers is. I don't blame her. She's been through the ringer. She's been doing movies and been very busy so maybe it's time for her to focus on her own skills and focus on the fight and we'll see how she comes out."

At the same time, Dillashaw believes playing favorites by making exceptions for Rousey when it's never been done for any fighter before could come back to haunt the UFC.

"I think the UFC's kind of messing up by letting it happen," Dillashaw said. "Dana's always said that no UFC fighter will ever be bigger than the promotion, no bigger than the UFC. You're seeing that happen. You've got Conor McGregor making his own calls and showing up when he wants to and Rousey not showing up. So I think it is opening up the doors for more fighters to doing so but I like you guys. I like showing up here. I don't mind it.

"To each their own. I'm here promoting myself and I'm doing my job. It seems like the more you do your job the less you get treated well in the UFC. Maybe I should be a jerk and not show up and fail some drug tests and maybe I'll get treated better."

UFC flyweight Ray Borg leaned slightly more towards Dillashaw's way of thinking when discussing Rousey's departure from fight week duties when no one else on the card was given the same exceptions.

Borg understands that Rousey wants to be mentally focused for her fight but so do the other 19 fighters performing on Friday night in Las Vegas.

"I guess in a sense you can understand because she wants to be as mentally prepared as she can to come back strong, but so does everybody else in this room," Borg said. "So it's also kind of weird that she just got to bypass everything. When Conor (McGregor) got pulled from a whole fight card from it.

"It's interesting but it's not my call."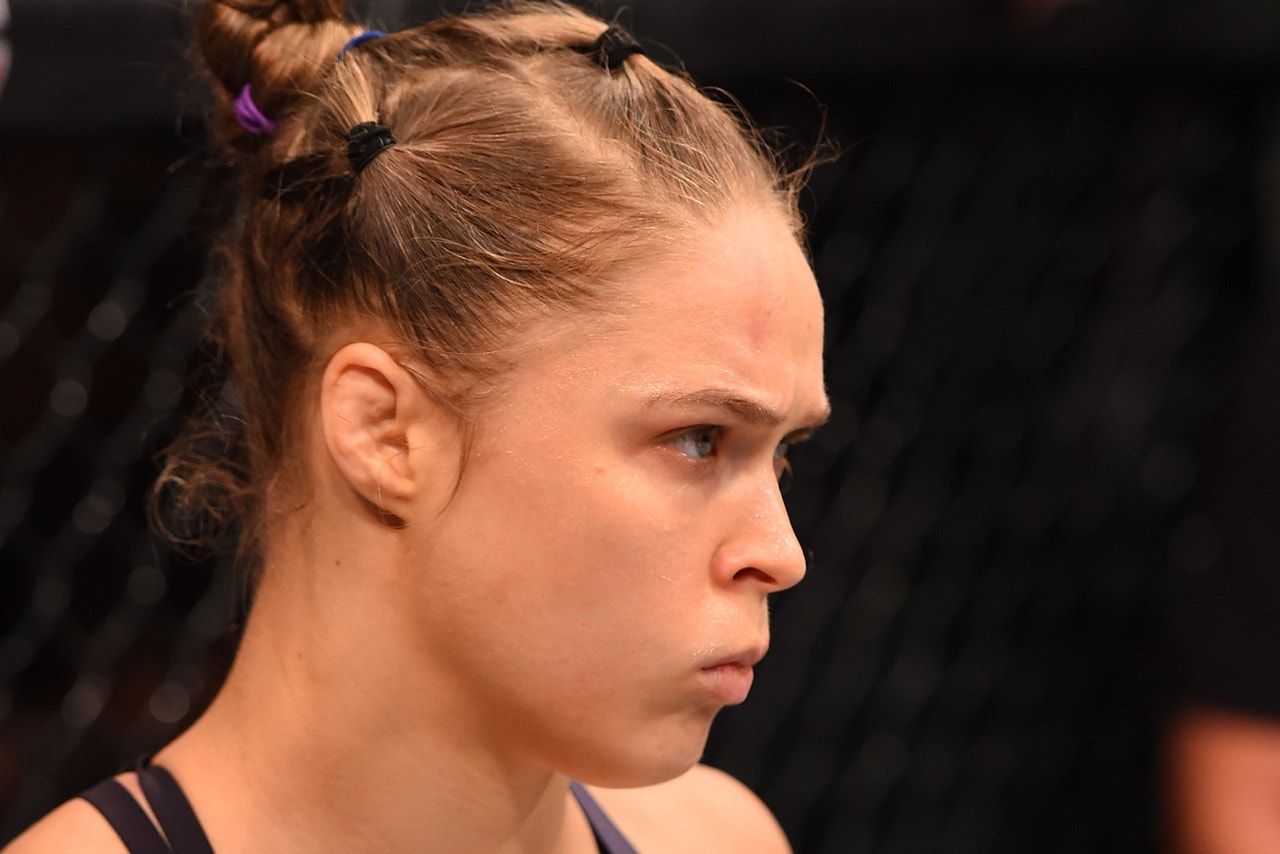 Meanwhile, Borg's opponent Louis Smolka has a much different take on the subject.

Smolka feels like most of the fighters competing at UFC 207 are getting attention simply because they are performing at an event headlined by Ronda Rousey. So if she's the one bringing in the people to watch the card, Smolka doesn't have much of a problem if she wants to skip out on some of the fight week duties.

"I don't really mind. She's kind of like footing the bill for most of us," Smolka said.  "I mean people are paying to watch her fight. Some people might be (paying to watch us fight) but pretty much everyone is here to watch Ronda fight.

"So we're basically getting paid because of her so I don't mind. She can do whatever she wants."

The same could be said about UFC 207 FS1 prelim headliner Neil Magny, who didn't seem to care much about Rousey being missing in action during fight week.

The way Magny sees it, Rousey has already put in the hard work to become one of the biggest superstars in the sport and now she gets to enjoy the fruits of her labor by taking a couple of days off — from the media anyways.

"I'm on her card. She's the main event. She set herself in a position where she's the one that's making the calls," Magny said. "When I'm in the position where I'm the champ and I'm the guy a lot of people are waiting to see, I'd hope I'd still be doing media days but the ball's in her court.

"She's done a lot dealing with the media and doing social media to build herself up so she's able to take days off like this and still do a good job of promoting the fight card."


---
---