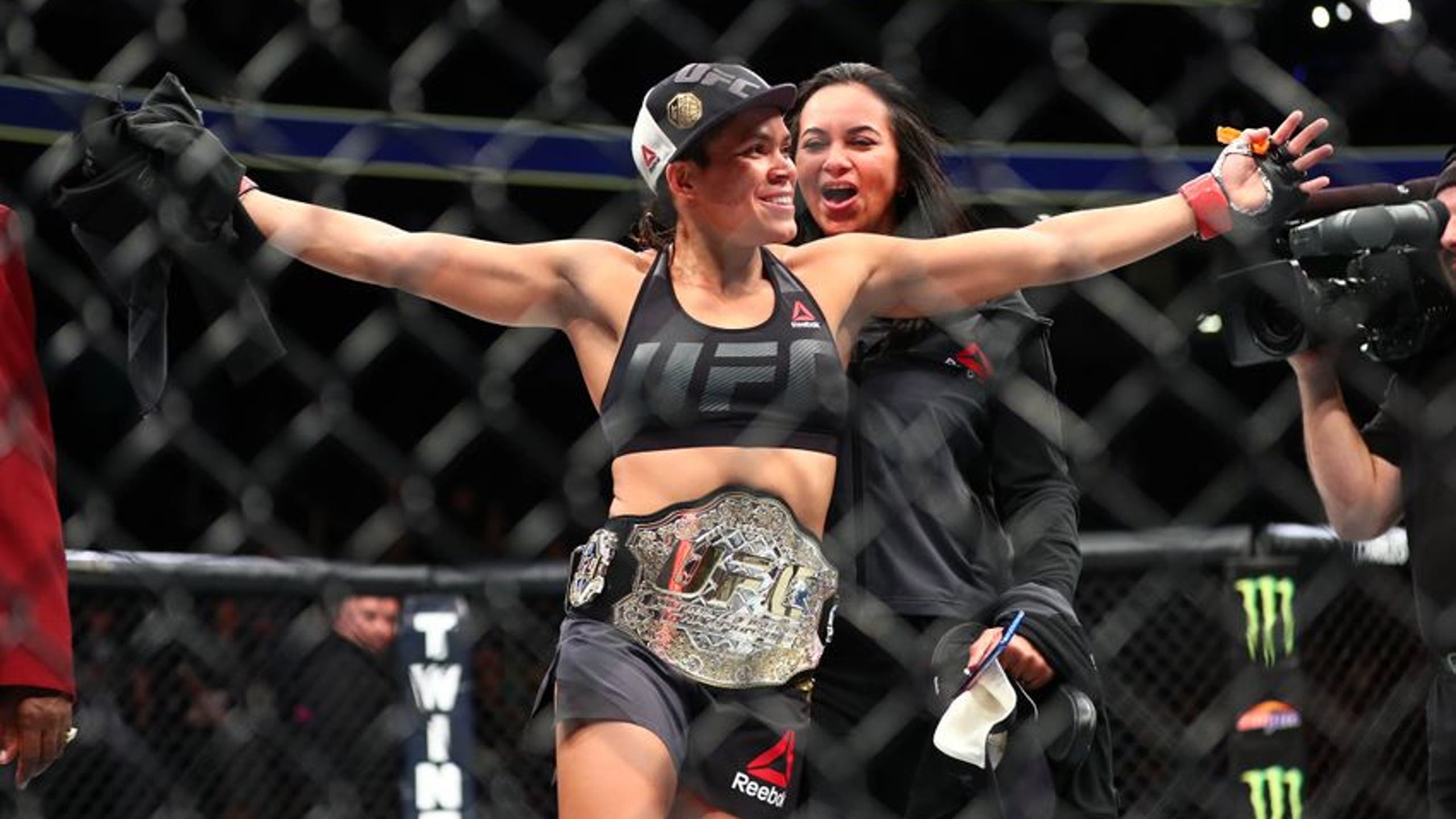 UFC 207 Bonuses: Cruz-Garbrandt, Nunes and Garcia Get Paid
BY Fansided and Farzin Vousoughian/FanSided via Cage Pages • December 31, 2016
Cody Garbrandt's big win over Dominick Cruz for the men's bantamweight title was the Fight of the Night for UFC 207 while women's bantamweight champion Amanda Nunes and welterweight Alex Garcia received Performance of the Night honors.
There was plenty of hype leading into UFC 207. The event was a big hit, ending the UFC's 2016 year with a bang as the underdogs were victorious in championship bouts and received honors.
Fight of the Night – Dominick Cruz vs. Cody Garbrandt
Cody Garbrandt and Dominick Cruz were involved in a highly entertaining bantamweight championship match that went the distance. Aside from the back and forth jabs between new bantamweight champion Garbrandt and Cruz, the trash talking also made the fight intriguing, keeping fans tuned in all the way through. Garbrandt won by unanimous decision. (48-46, 48-47, 48-46)
While handing Cruz just his second defeat in his MMA career and first ever in the UFC, Garbrandt's undefeated record is now at 11 wins.
Want your voice heard? Join the Cage Pages team!
Performance of the Night – Amanda Nunes
More from Cage Pages
Though Ronda Rousey was highly promoted in her big return to the octagon, it was Amanda Nunes who delivered. Nunes, who earned one of the two Performance of the Night honors, defeated Rousey by TKO in 48 seconds. This is Nunes' second straight Performance of the Night honor and her third time winning in her last four fights, the other two coming against Miesha Tate at UFC 200 and Sara McMann in August 2015.
Nunes, who just succeeded in her first title defense, appears to be having fun after her big win. This was her first tweet after defeating Rousey.
Nunes is now 14-4 in her career. She has not lost a fight since September of 2014 against Cat Zingano.
Performance of the Night – Alex Garcia
Welterweight contender Alex Garcia shined during the preliminary card in his bout against Mike Pyle. Garcia, who won his first bonus, also received Performance of the Night after knocking out Pyle 3:34 in the first round. After losing two of his last three matches, Garcia bounced back and improves his career record to 14-3.
It was a brutal knockout. Pyle was out when the huge left hand connected, then froze when his head hit the canvas.
UFC 207 had a gate of $4.75 million as 18,533 attended the event at T-Mobile Arena, the most attended UFC event in Las Vegas.
More from Cage Pages
This article originally appeared on
---
---