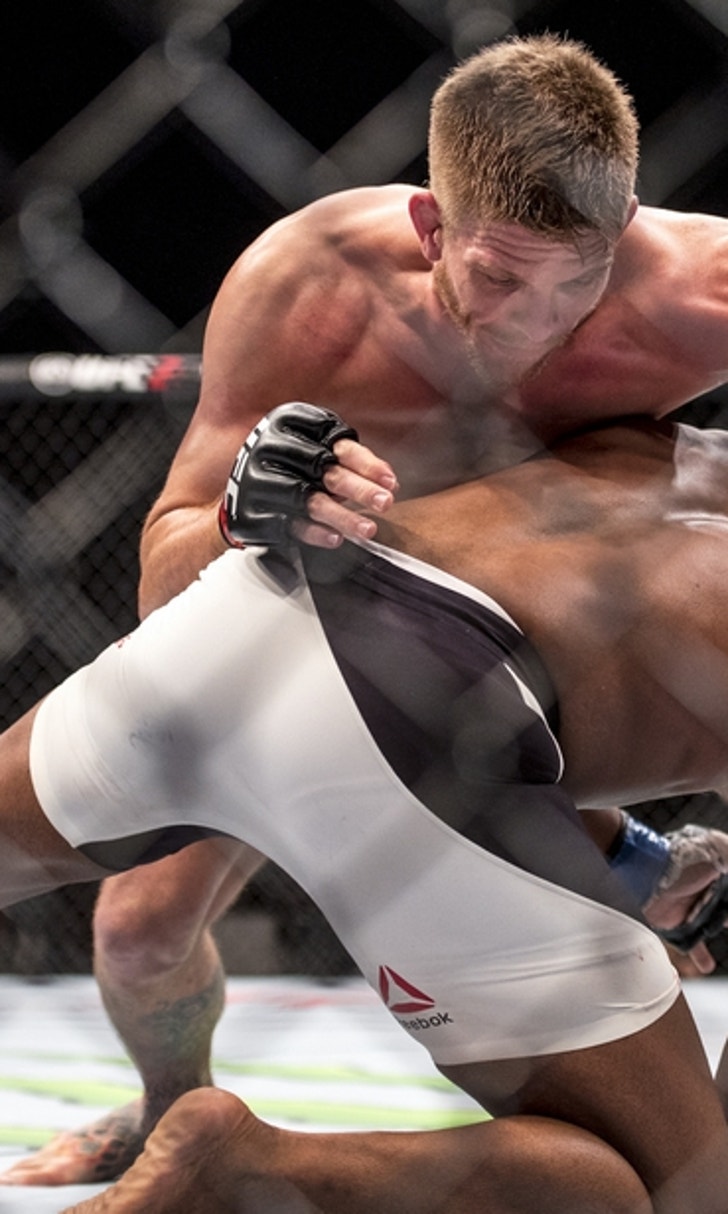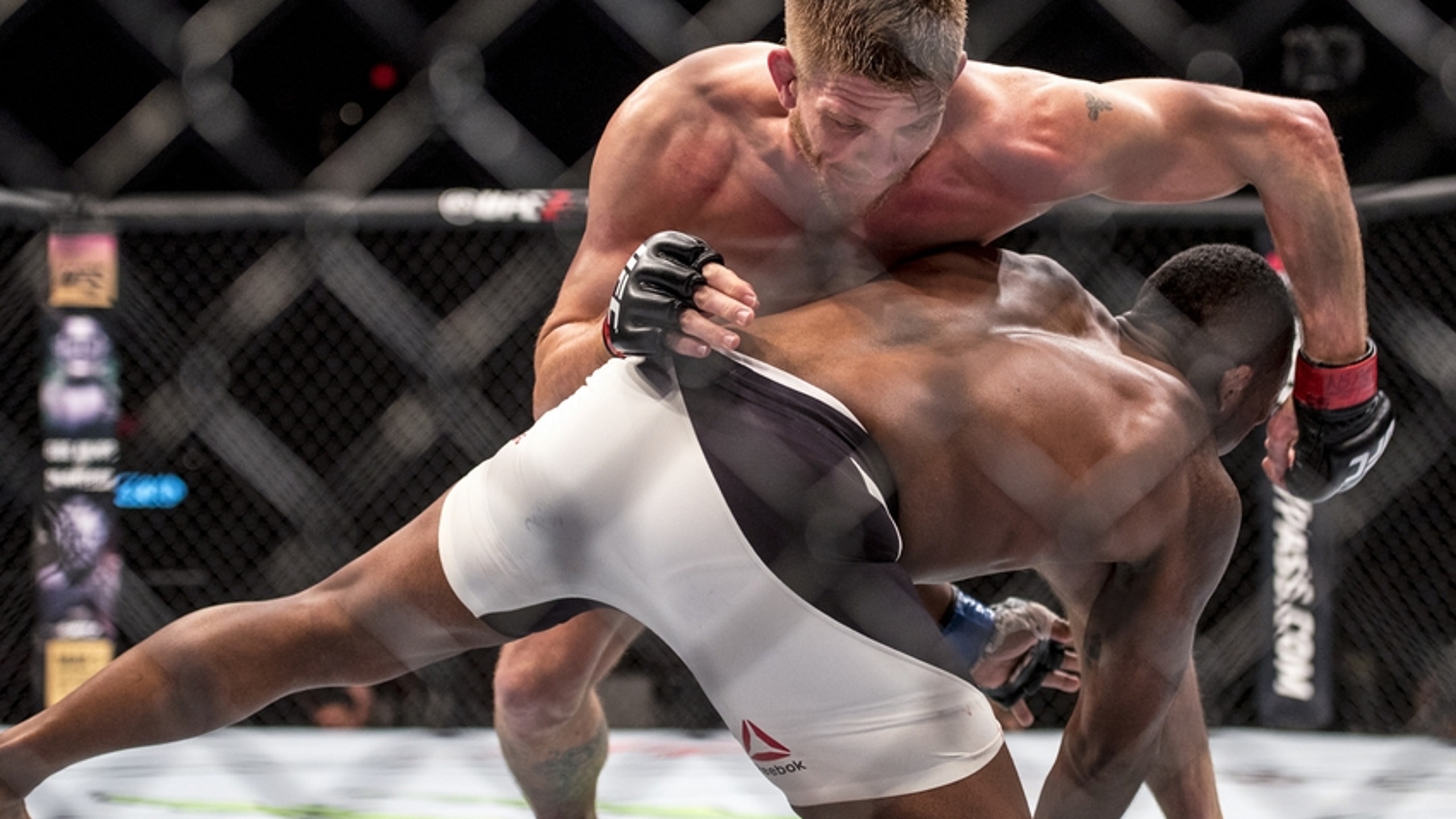 UFC 207: Alex Garcia scores huge knockout win over Mike Pyle
BY Fansided and Adam Stocker/Fansided • December 30, 2016
Here is how the preliminary fight between Mike Pyle and Alex Garcia played out at UFC 207.
The UFC concludes 2016 with its annual show from Las Vegas. The T-Mobile Arena plays host UFC 207 where welterweight Mike Pyle and Alex Garcia will battle inside of the octagon.
Pyle entered UFC 207 with a huge edge in experience over Garcia. The 41-year old Pyle was 27-12-1 as a professional, with 16 wins by submission and another seven by knockout. However, Pyle had lost three of his previous four fights. UFC 207 was Pyle's third fight of 2016. In February, Pyle won fight of the night honors for his knockout victory over Sean Spencer.
Garcia walked into Las Vegas with a 13-3 record. However Garcia had lost two of his past three fights. In his only other fight in 2016, Garcia was knocked out in the third round by Sean Strickland.
Both men came into Friday night's fight looking to end their losing streaking and end 2016 on a positive note. Garcia entered the bout a -175 favorite over Pyle (+165).
Here is the round by round breakdown of the fight.
Round One:
The opening round started with both fighters touching gloves. After throwing punches and circling each other, Garcia landed a kick and followed it up with a take down. Garcia landed a solid knee while in side control, but Pyle escaped back to his feet. The two exchanged jabs.
Pyle moved in, attempting to connect with a knee. But Garcia countered with a massive overhand right. Pyle was out instantly, falling backwards with his head hitting hard against the canvas. Garcia paused a split second after landing the punch, realizing he did not need to follow up his right hand. He recognized the fight is over. The official moved over the top of Pyle, calling for the bell.
Official Scoring: Alex Garcia defeats Mike Pyle – Knockout 3:34 Round one
Quotes:
Joe Rogan interviewed Garcia following Bruce Buffer's announcement.
"I'm very happy, super happy… Dana I want that $50k," Garcia said. In the two previous fights, the victorious fighter also called out for the $50,000 performance of the night bonus.
Garcia went on to describe the knockout. Garcia said Pyle connected twice with his kick. Knowing this, he was focuses on timing his counter, and did he ever time it perfectly.
The Dominican Nightmare knows what his New Year's resolution is. "I want to compete. I want to make some money," said Garcia.
More from FanSided
This article originally appeared on
---
---