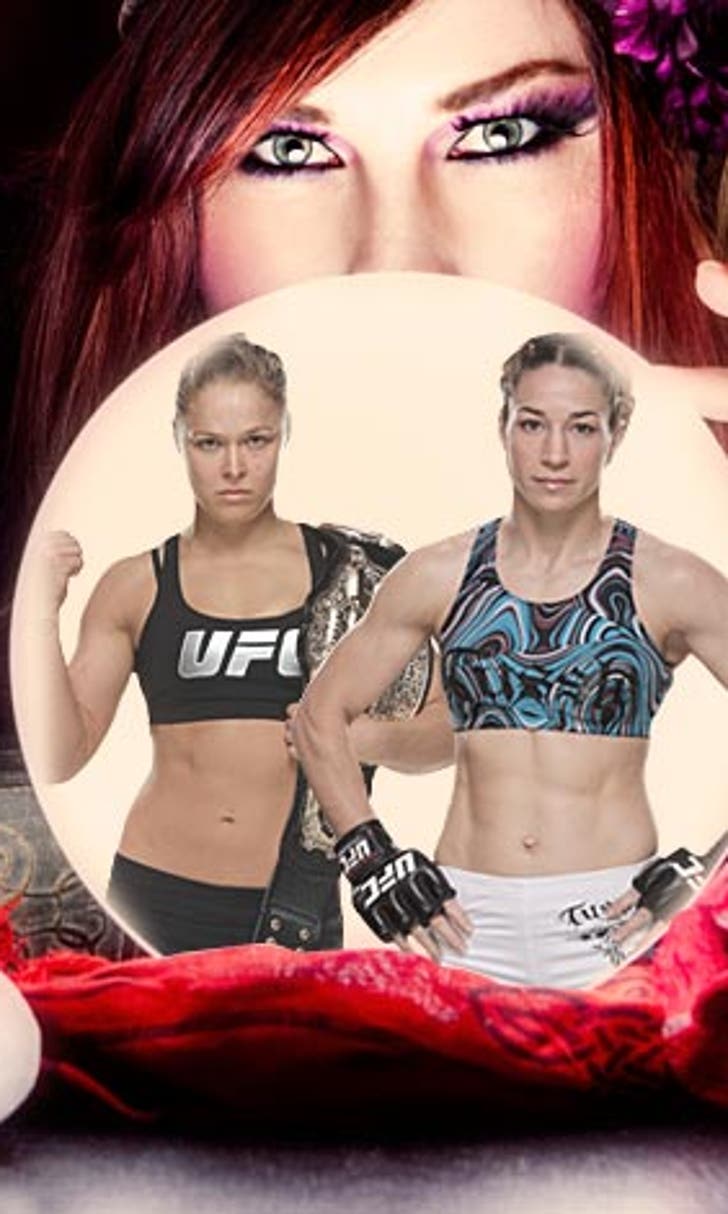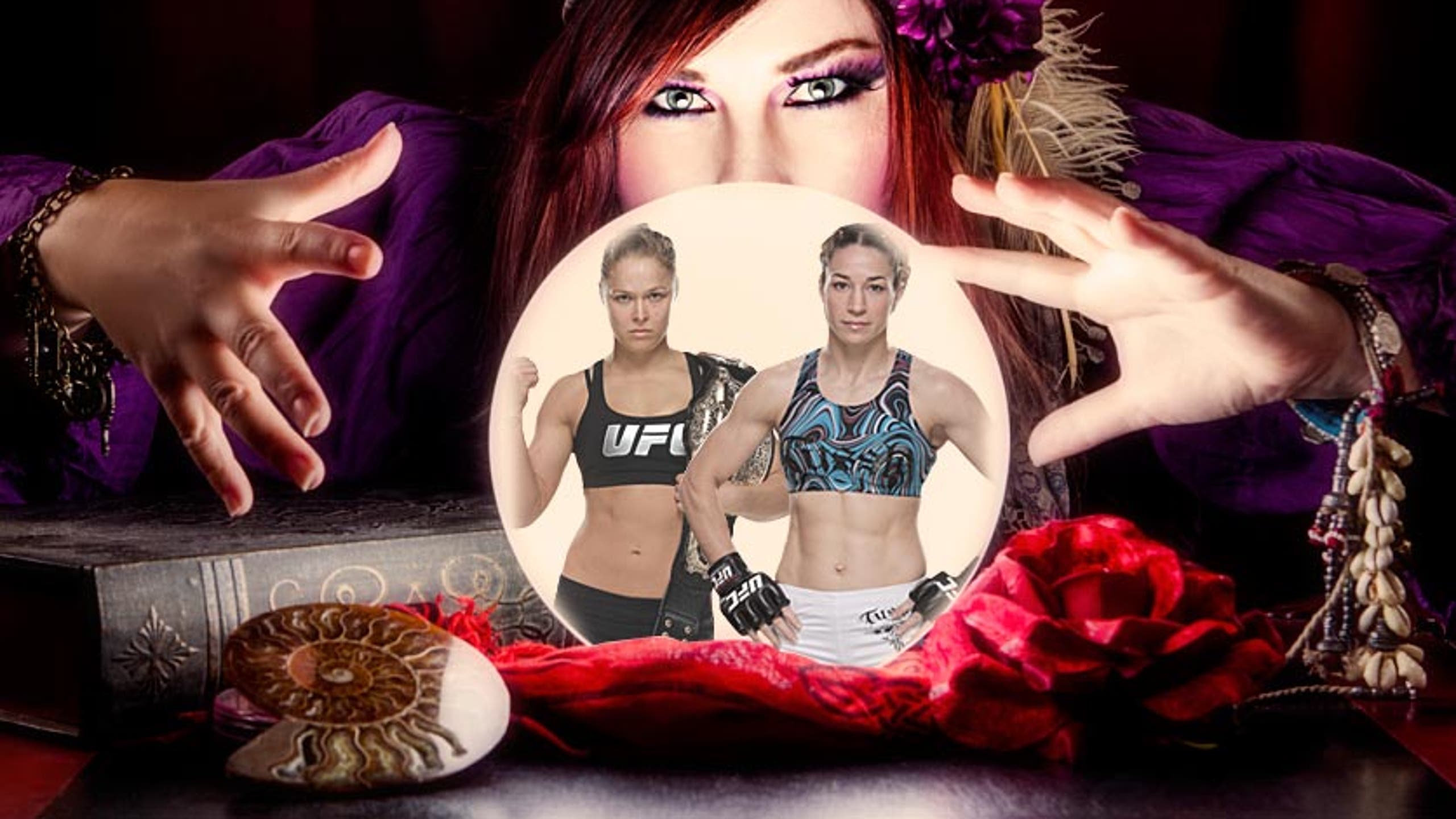 UFC 170: Rousey vs. McMann Crystal Ball Predictions
BY foxsports • February 20, 2014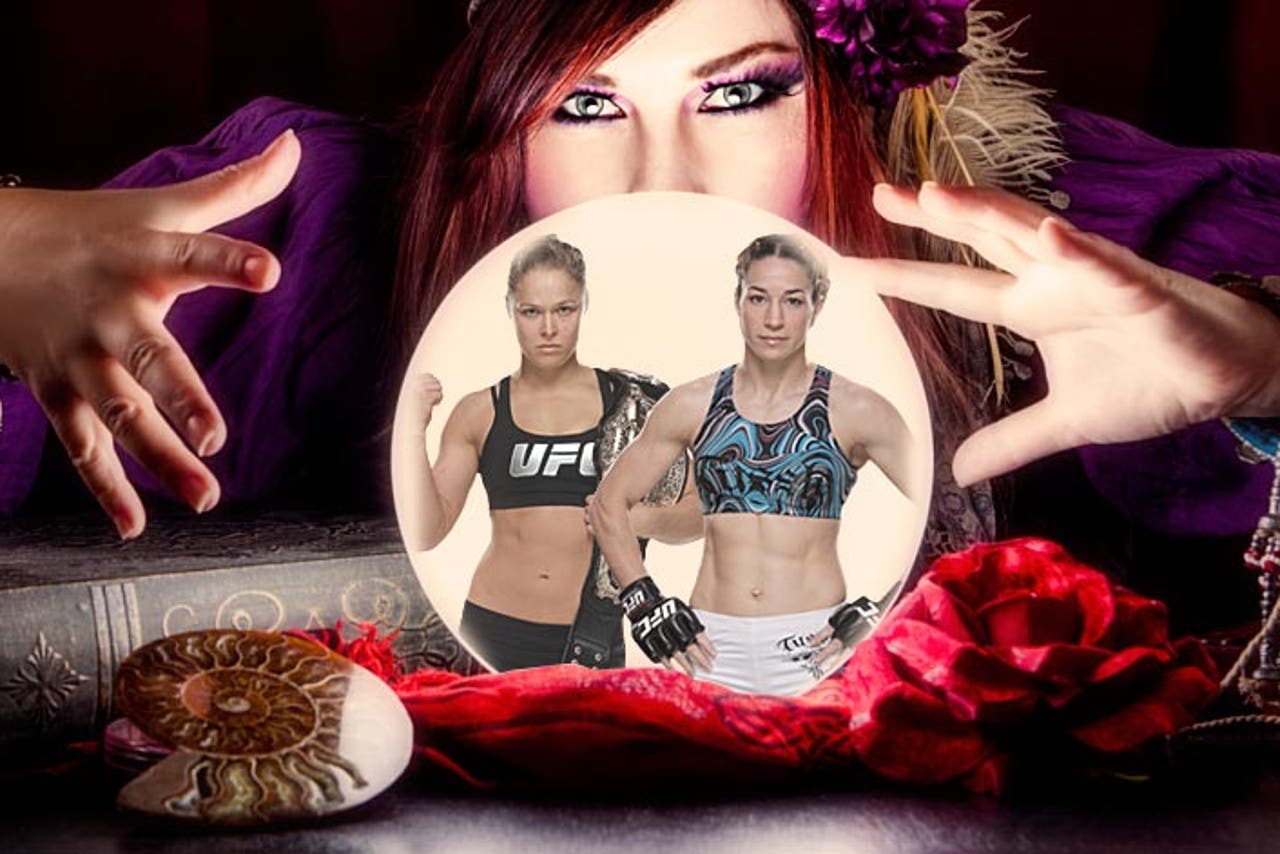 Injuries be damned—the show must go on!
While the final fight card for UFC 170 bears little resemblance to the various iterations that existed prior to this point, there is still an event taking place tomorrow night at the Mandalay Bay Events Center in Las Vegas, and that means there are still predictions to be made.
 Sit back, relax, and enjoy the analysis — these are the UFC 170 Crystal Ball Predictions.
Ronda Rousey (8-0) vs. Sara McMann (7-0)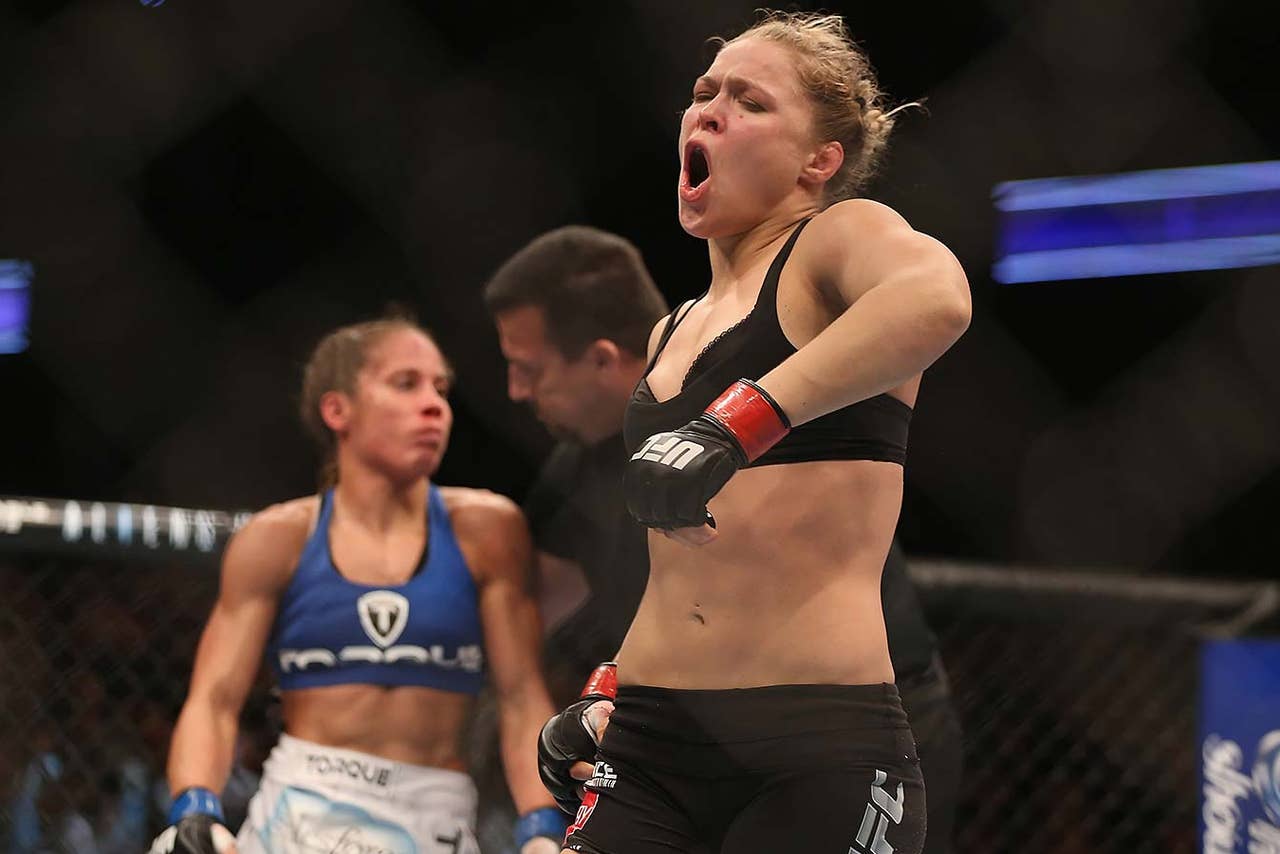 With Rousey playing the Ric Flair part in MMA's Four Horsewomen, it's only fitting to paraphrase "The Nature Boy" as a means of making a pick: "To be the woman, you've got to beat the woman… WOOOOOOOO!"
Much like last month's championship fights at UFC 169, Rousey is in that "until she gets beaten, you can't pick against her" territory, even though McMann has the pedigree and potential to upset the champ here.
Part of what distances Rousey from McMann here is that the champion has shown her development and dominant talents recently—eight weeks ago to be exact. Her hands have improved and her grappling is elite, and while McMann also boasts tremendous grappling skills, we haven't seen her since April and there haven't been the same kind of dominant efforts from the Olympic silver medalist to this point as we've seen from Rousey.
This will probably be a close, technical fight, largely contested on the ground, and in the end, that favors Rousey. The submission streak will come to a end, but the winning streak rolls on.
Prediction: Ronda Rousey by Unanimous Decision
Daniel Cormier (13-0) vs. Patrick Cummins (4-0)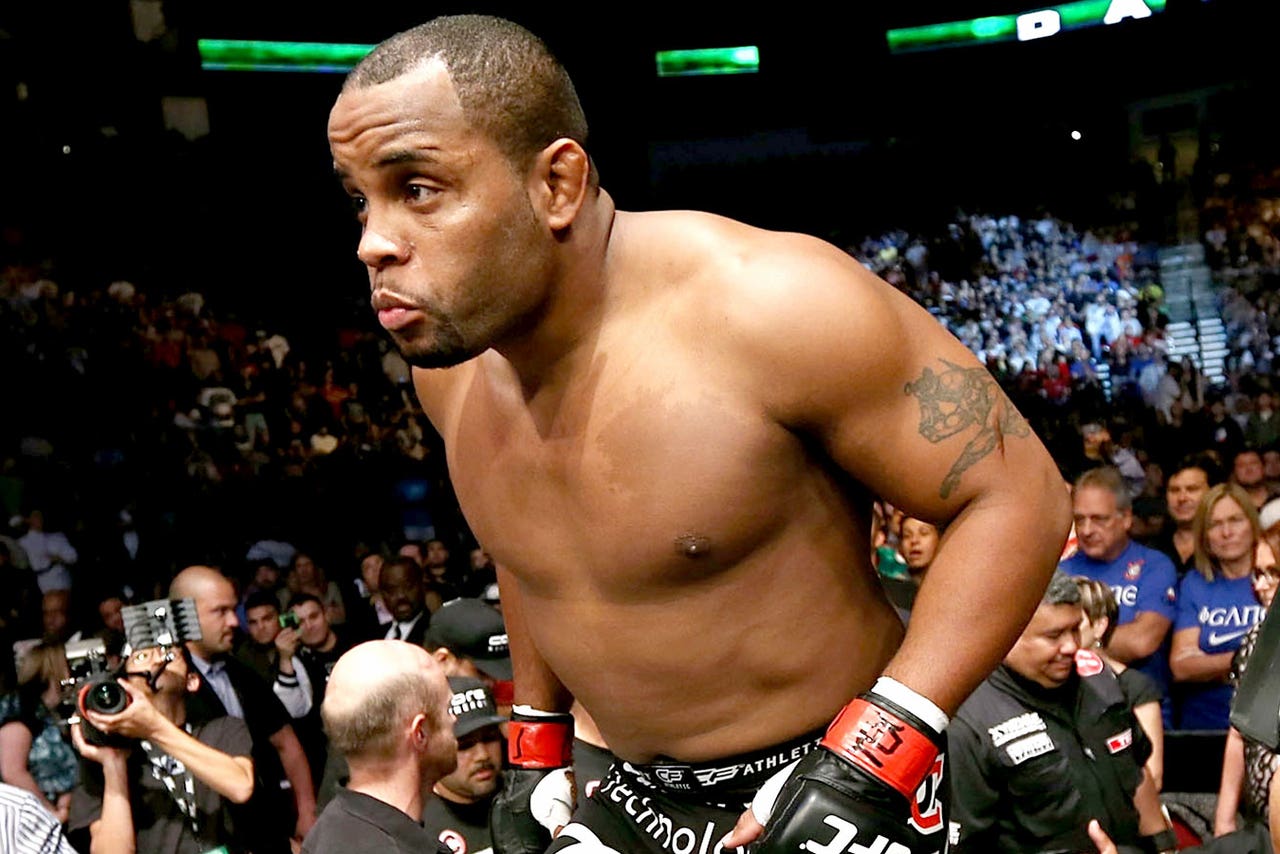 Happy for Cummins getting the chance to compete in the UFC because he's a legitimate light heavyweight prospect, and glad Cormier gets to stay on the card and make his light heavyweight debut, but this is a squash match.
"Durkin" has faced one opponent with a winning record and most recently disposed of the 5-15-1 Willie "Steamin' Willie Beamon" Smalls. (You can't make this kind of stuff up.)
Cormier, on the other hand, most recently dispatched Roy Nelson… after beating Frank Mir… after beating Josh Barnett… after beating Antonio Silva.
While Cormier was preparing for Rashad Evans, Cummins was working at a coffee house, where he was fired for taking Dana White's call. It's a fun story and a cute little career anecdote, but "DC" rolls in this hastily put together co-main event.
Prediction: Daniel Cormier by TKO, Round 1
Rory MacDonald (15-2) vs. Demian Maia (18-5)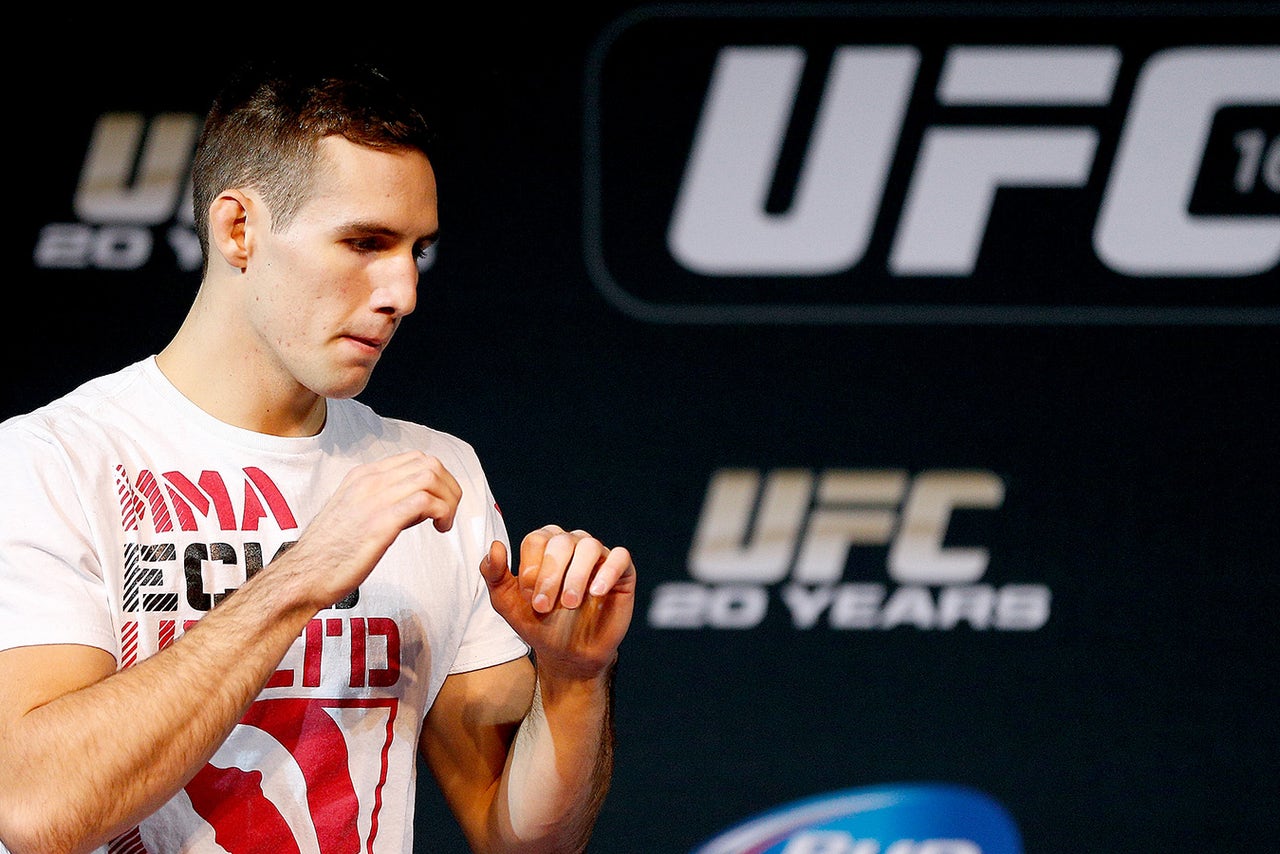 Prior to their last appearances, both MacDonald and Maia were on the cusp of title contention. Heading into this one, they're both in "need to right the ship" territory, MacDonald having lost to Robbie Lawler and Maia getting out-grappled by Jake Shields.
This one comes down to athleticism and all-around skill set, and that favors the Canadian. As great as Maia looked prior to his bout with Shields, MacDonald has the requisite talents to shut down the Brazilian's attempts to bring this fight to the ground and force him to strike, and if this remains a kickboxing match, "Ares" wins hands down.
The biggest thing here is whether or not MacDonald pushes the pace and looks to put Maia on the backpedal with his striking. Criticized for being too hesitant in his last couple outings, bank on the 24-year-old product of the Tristar Gym to be more aggressive in this one, and look to put Maia away early.
Prediction: Rory MacDonald by TKO, Round 2
Mike Pyle (25-9-1) vs. T.J. Waldburger (16-8)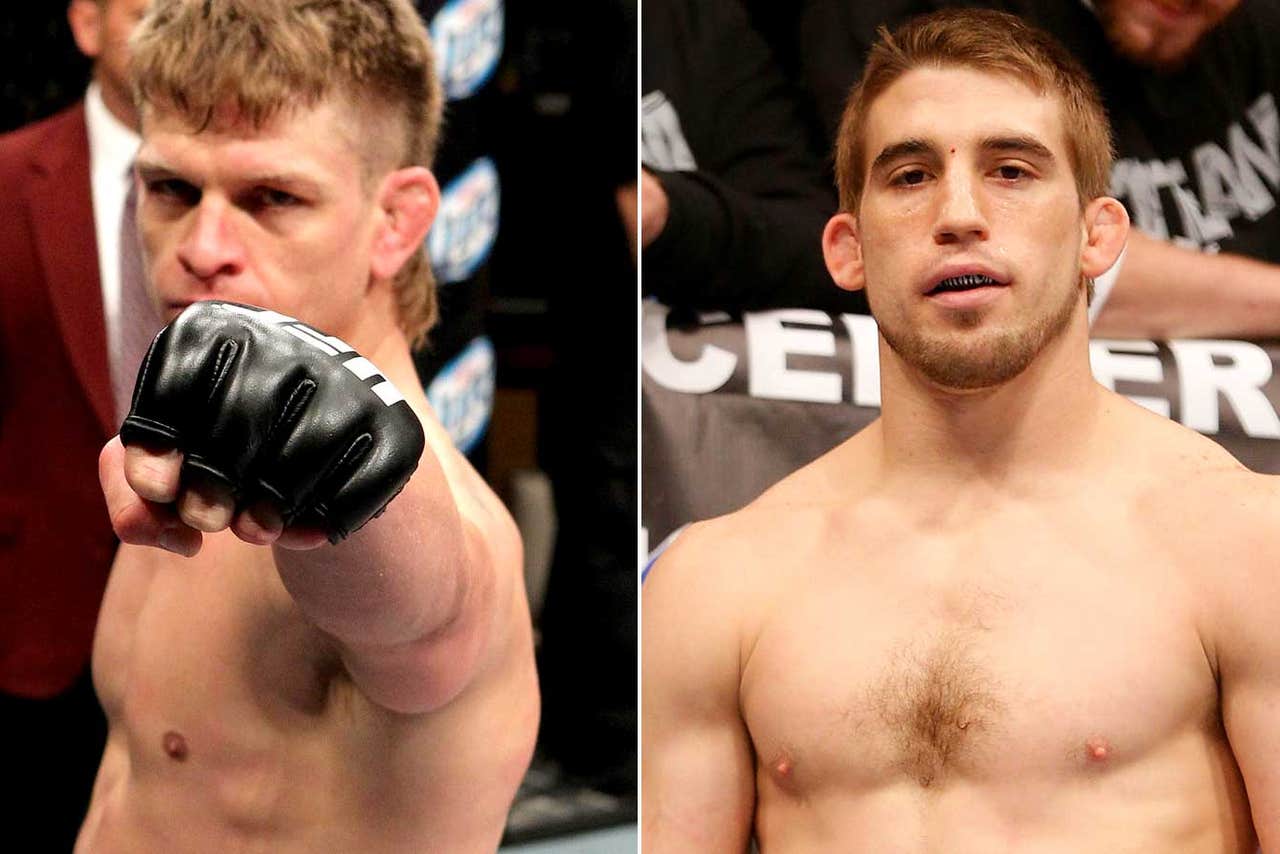 This is one of those fights where you have to look track records over skill sets in figuring out who will emerge victorious.
On paper, Pyle and Waldburger look similar, with both men being considered submission specialists based on how they've earned the majority of their victories. But it's how they've lost that tips things in Pyle's favor, as six of Waldburger's eight career losses have come by TKO, and "Quicksand" has been having success with his hands over the last couple years.
Though they're bound to work out of the clinch and look for opportunities to take things to the canvas, look for Pyle to get busy with his hands and elbows inside and on the breaks, clipping Waldburger and putting him out late in the first round.
Prediction: Mike Pyle by TKO, Round 1
Stephen Thompson (8-1) vs. Robert Whittaker (11-3)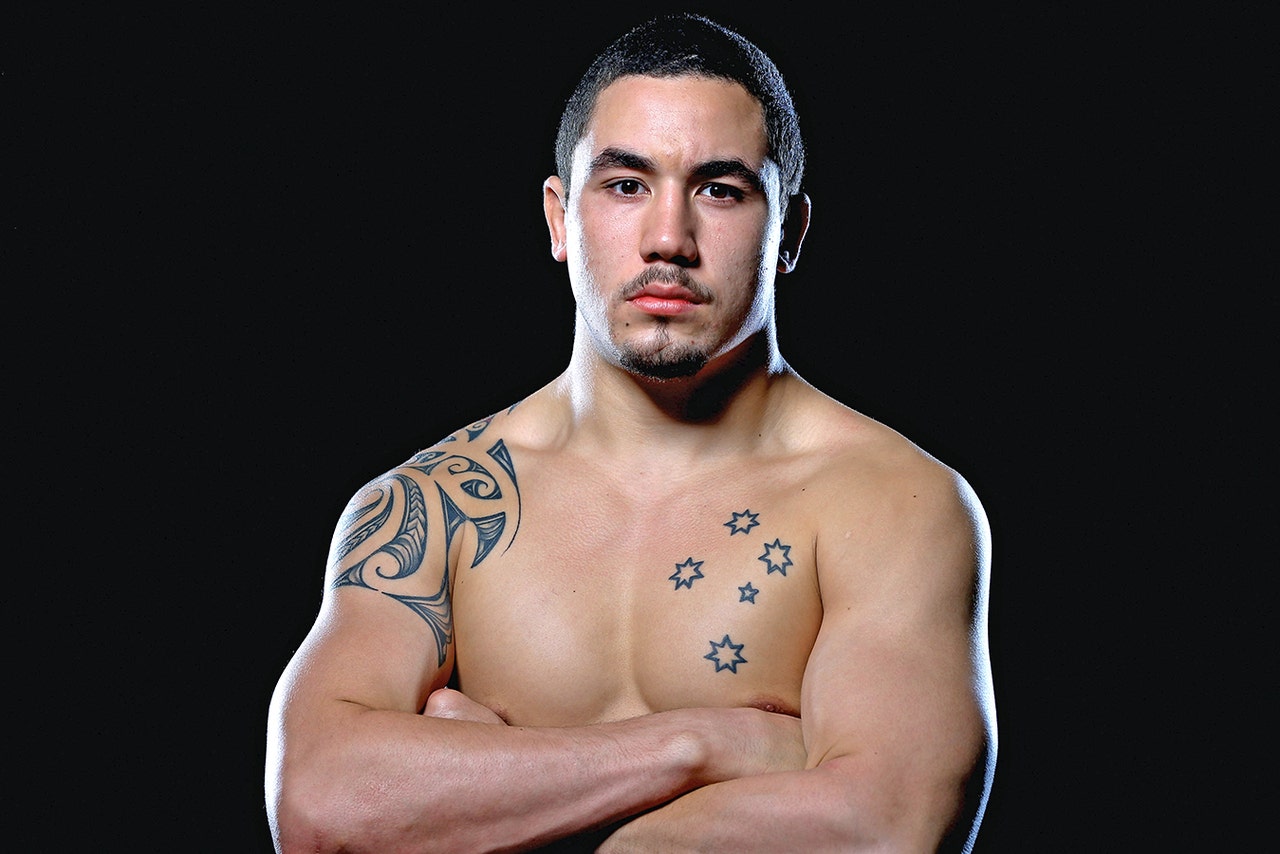 Thompson deserves credit for diligently adding some wrestling to his impressive kickboxing game, but this just feels like a bad matchup for him. While he's the one in this pairing riding a winning streak, Whittaker impressed in his loss to Court McGee and should be able to outwork "Wonderboy" here.
Whittaker, the TUF: Smashes middleweight winner, has good enough wrestling to keep this standing, and while Thompson has more flash in the striking game, the young Aussie has more power in his hands coupled with a granite chin, and will force Thompson to be on the defensive.
This one plays out like Thompson's fight with Matt Brown, a bout where "Wonderboy" looked good in sections, but ultimately dropped a decision.
Prediction: Robert Whittaker by Unanimous Decision
Jessica Eye (10-1) vs. Alexis Davis (15-5)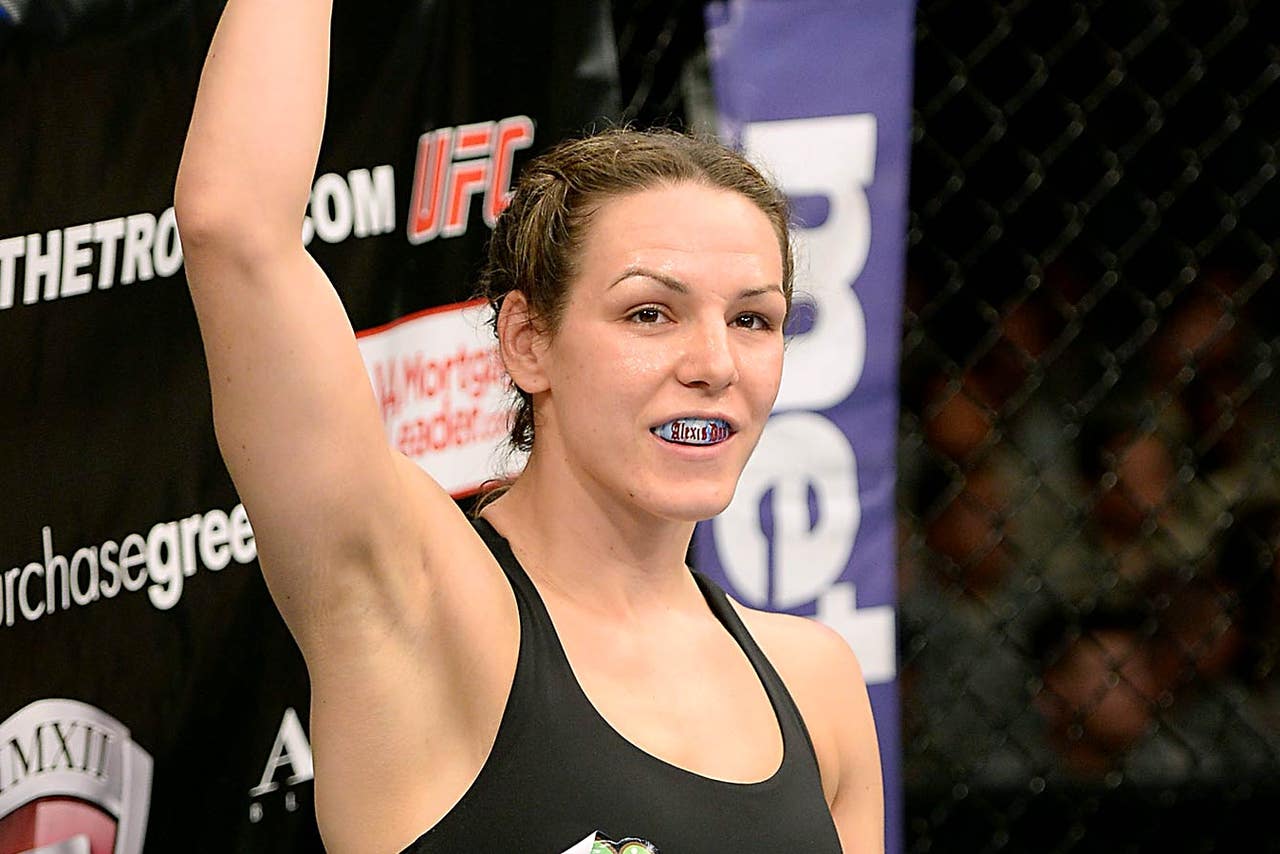 This was a tough matchup for Eye before all the drama with surrounding her UFC 166 fight popped up over the last couple weeks. With that whole situation and the stresses of her father's continued health issues interfering with her prep time, the scale tips even further in Davis' favor.
Let's get this clear too: this isn't all about the distractions hovering around Eye.
Davis looked great in her sophomore appearance in the Octagon, picking apart former title challenger Liz Carmouche with clean, technical kickboxing to earn her fourth consecutive victory. And she should be able to do the same here.
While Eye looked good in her win-turned-no contest debut against Sarah Kaufman, Davis is far more technical and can take it to the ground if need be as well. Davis moves one step closer to challenging for the title, while Eye falls out of the spotlight for a minute.
Prediction: Alexis Davis by Unanimous Decision
Raphael Assuncao (21-4) vs. Pedro Munhoz (10-0)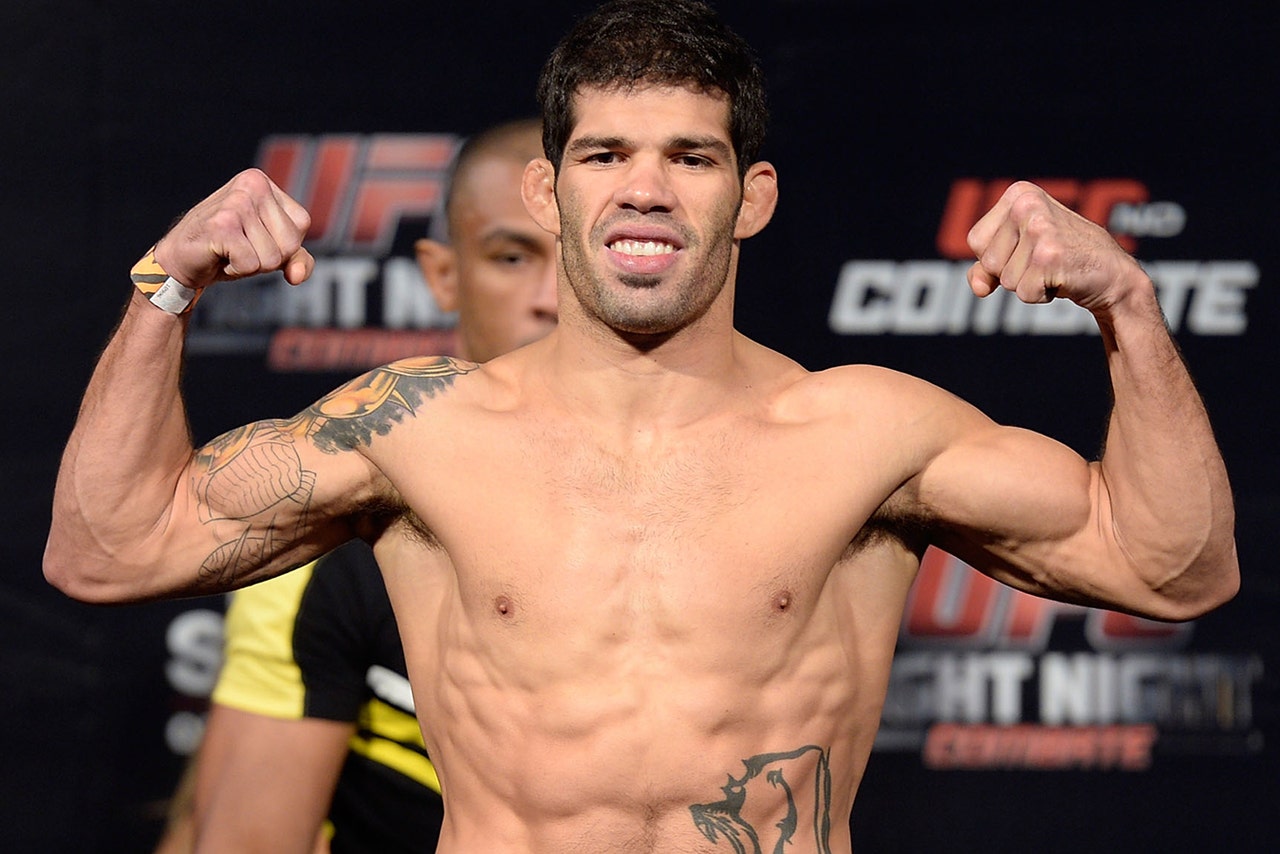 Munhoz is a great prospect—unbeaten coming out of Kings MMA, the 27-year-old RFA bantamweight champion should have a strong career in the Octagon going forward. He could pull the upset here, but given that Munhoz stepped into this battle on February 9, it's tough to pick him to against the veteran Assuncao here.
This is a huge step up in competition for Munhoz, and while Assuncao tends to be in close fights more often than naught, he's unbeaten since moving down to bantamweight and should outclass the UFC newcomer in this one.
A win likely moves Assuncao into a title fight with Renan Barao, something he was lobbying for when Francisco Rivera, his original opponent, was forced out. That opportunity pushed the veteran Brazilian to put forth his best effort to date and pick up his sixth consecutive victory.
Prediction: Raphael Assuncao by Unanimous Decision
Aljamain Sterling (8-0) vs. Cody Gibson (11-3)
In this battle of late replacements and UFC newcomers, Sterling gets the nod simply for having spent a little more time preparing for this opportunity.
Gibson was only tagged in to replace Lucas Martins early last week, while Sterling was contacted two weeks earlier. While both are likely to be hopped up on adrenaline and looking to make a serious impression, the undefeated Serra-Longo Fight Team member Sterling should be able to outwork Gibson in the stand-up and out-last him to the final bell.
Prediction: Aljamain Sterling by Unanimous Decision
Zach Makovsky (17-4) vs. Joshua Sampo (11-2)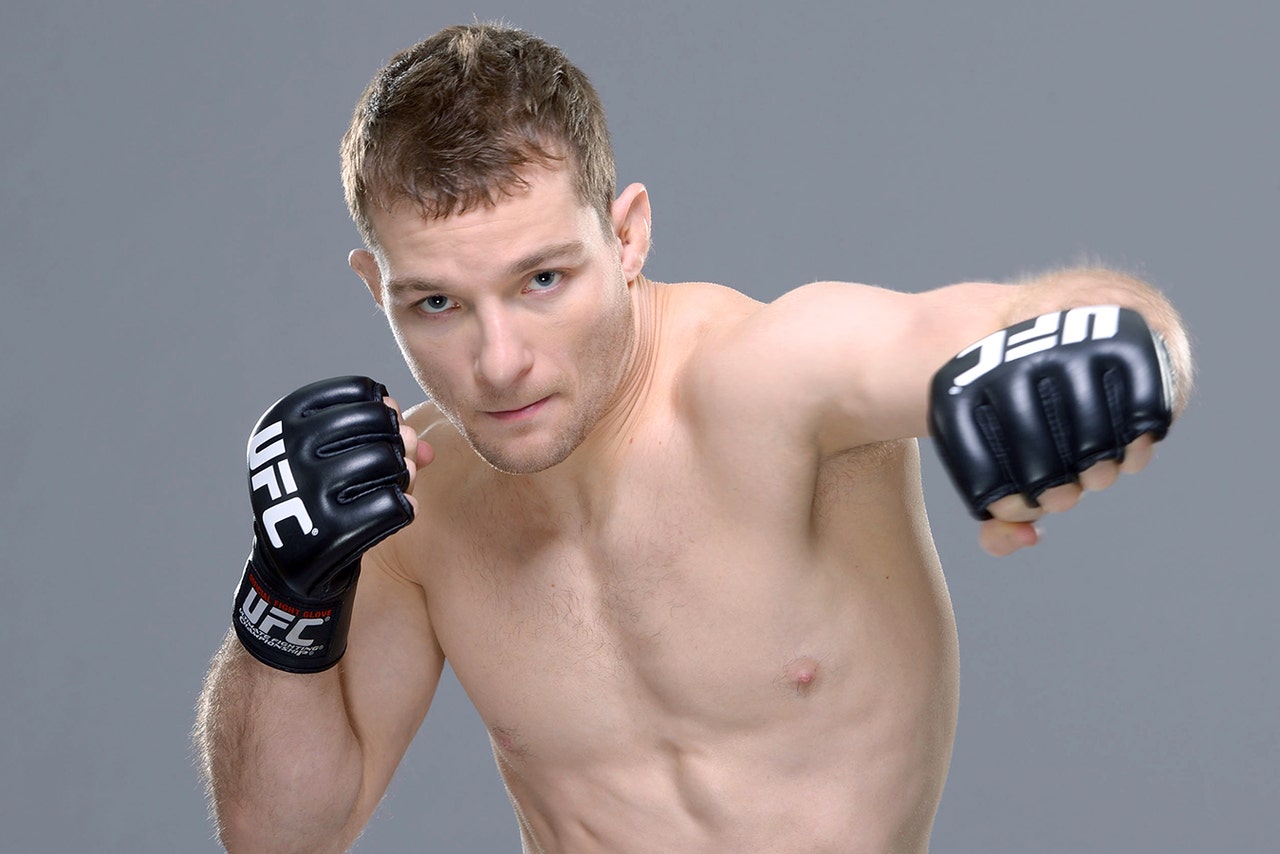 Both earned victories in their UFC debuts and have comparable skill sets, but Makovsky appears to be on a different level than Sampo.
While "The Gremlin" scored a second-round submission win over Ryan Benoit, Makovsky stepped in on short notice to earn a unanimous decision win over former bantamweight contender Scott Jorgensen in his flyweight debut.
With a strong wrestling base to counter Sampo's aggressive grappling and a stiff left hand that landed repeatedly against Jorgensen, Makovsky should once again pair the two here and earn his second UFC win.
Prediction: Zach Makovsky by Unanimous Decision
Erik Koch (13-3) vs. Rafaello Oliveira (17-7)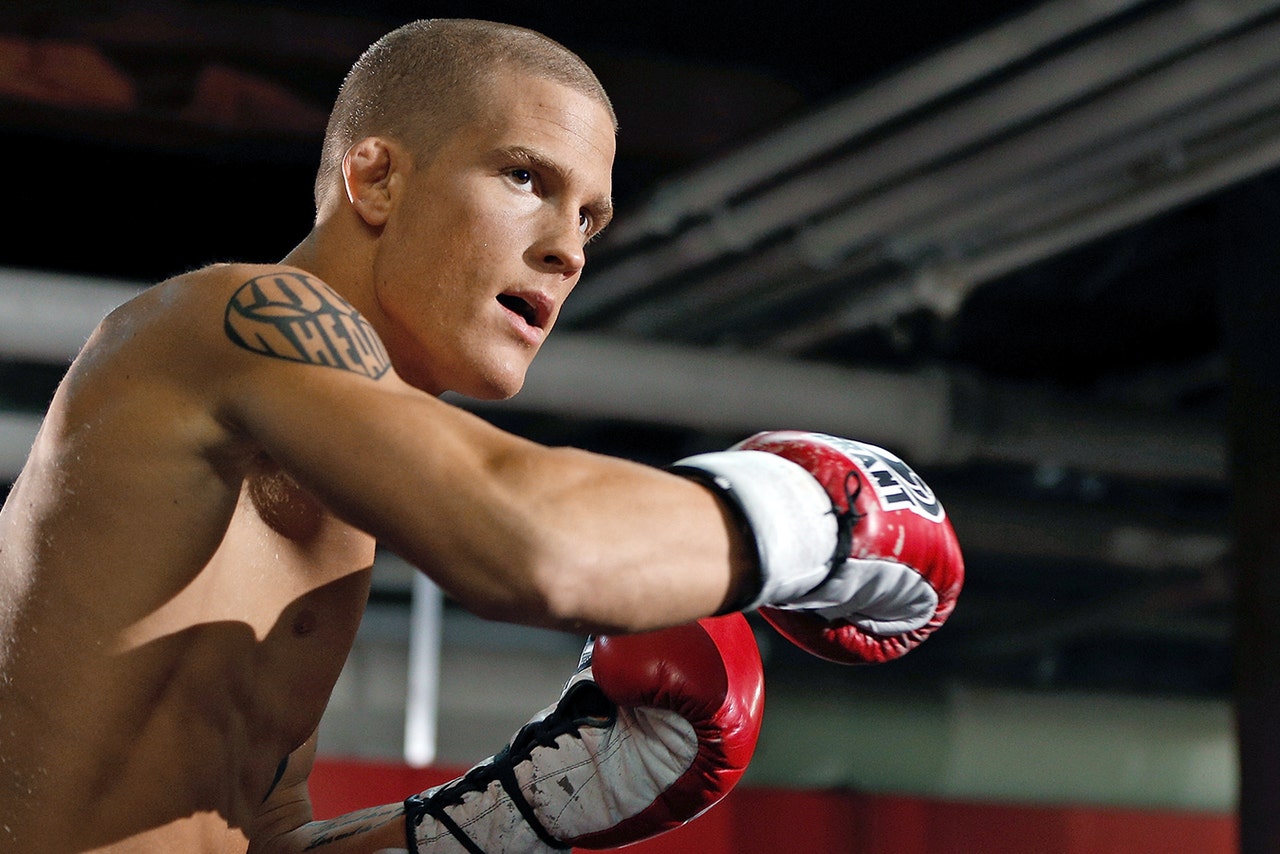 Moving up to lightweight after back-to-back losses to elite competition at featherweight, Koch is in a must-win situation here. Unfortunately, the 25-year-old Roufusport fighter looks like a prime candidate to get upset.
Here's the thing: Koch was out-muscled and out-grappled in his last two outings at 145, and now he's moving up to face bigger, stronger fighters in the lightweight ranks.
While Oliveira has struggled to a 1-3 record during his second stint in the UFC and just a 2-5 mark in the Octagon overall, he has the ability to close the distance on Koch, make him carry his weight, and grind out the undersized new arrival.
Prediction: Rafaello Oliveira by Unanimous Decision
Ernest Chavez (6-0) vs. Yosdenis Cedeno (9-2)
Both guys are stepping into this fight on short notice, getting the call to the UFC after the rash of injuries washed over this card.
Cedeno gets the edge simply based on experience and strength of competition—he's got nearly twice as many fights as Chavez, his only two losses came against solid competition, and he comes from an underrated gym, MMA Masters in Miami.
This one really could go either way because who knows how these two handle the Octagon jitters, but from a "what they've done to this point" standpoint, Cedeno should get it done.
Prediction: Yosdenis Cedeno by TKO, Round 2
---
---