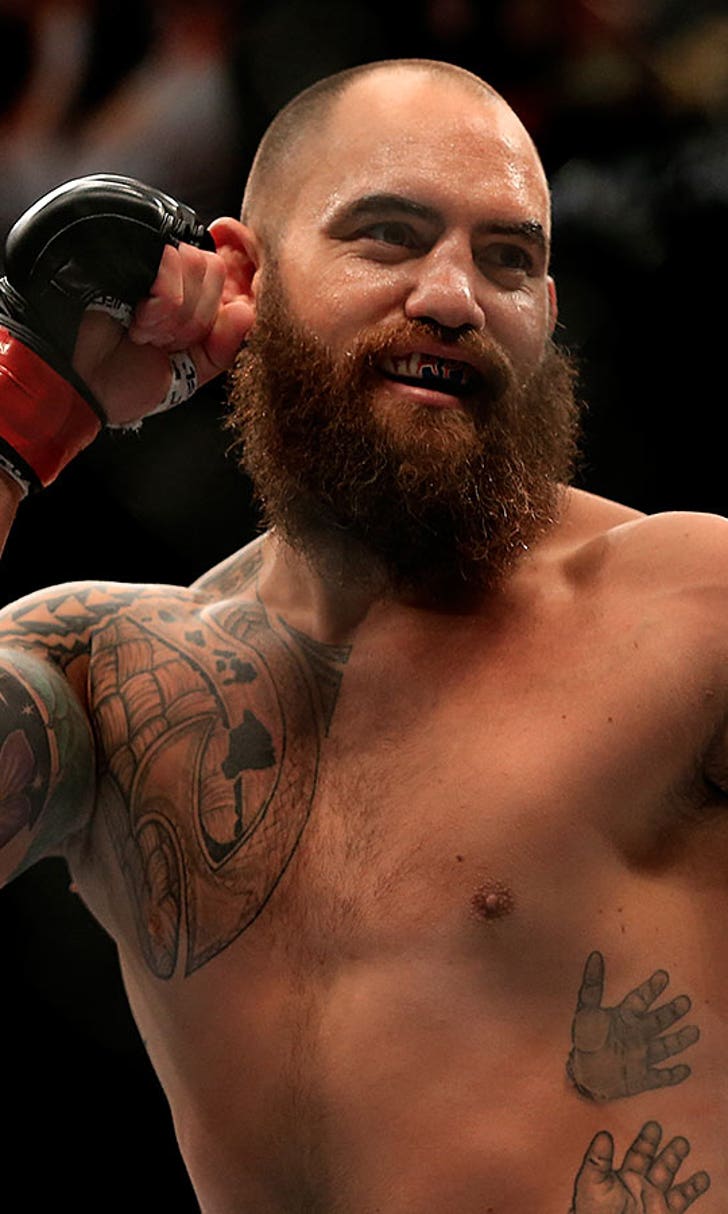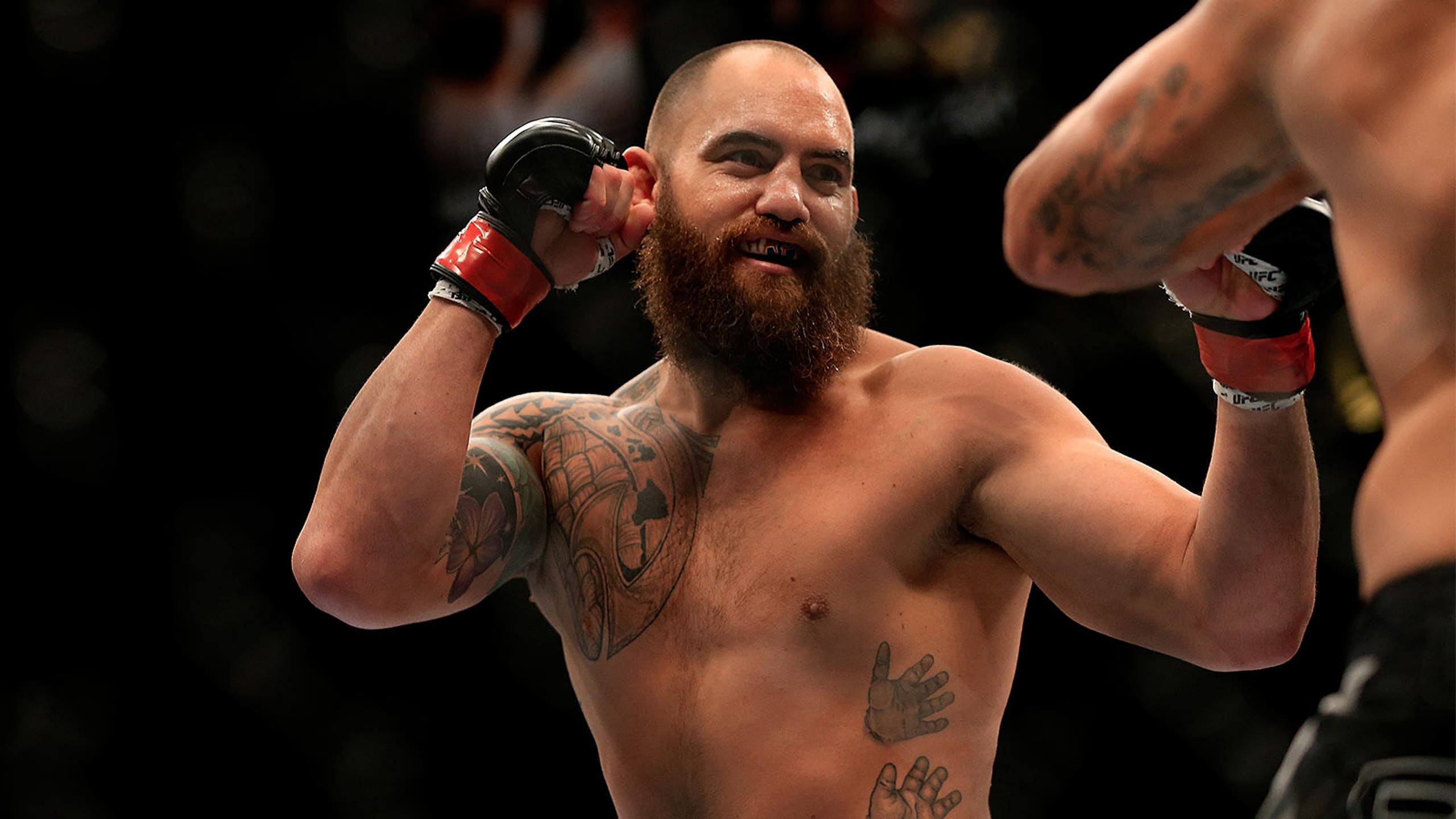 Travis Browne: 'I'm a statement maker' and somebody is going to sleep
BY Damon Martin • January 13, 2016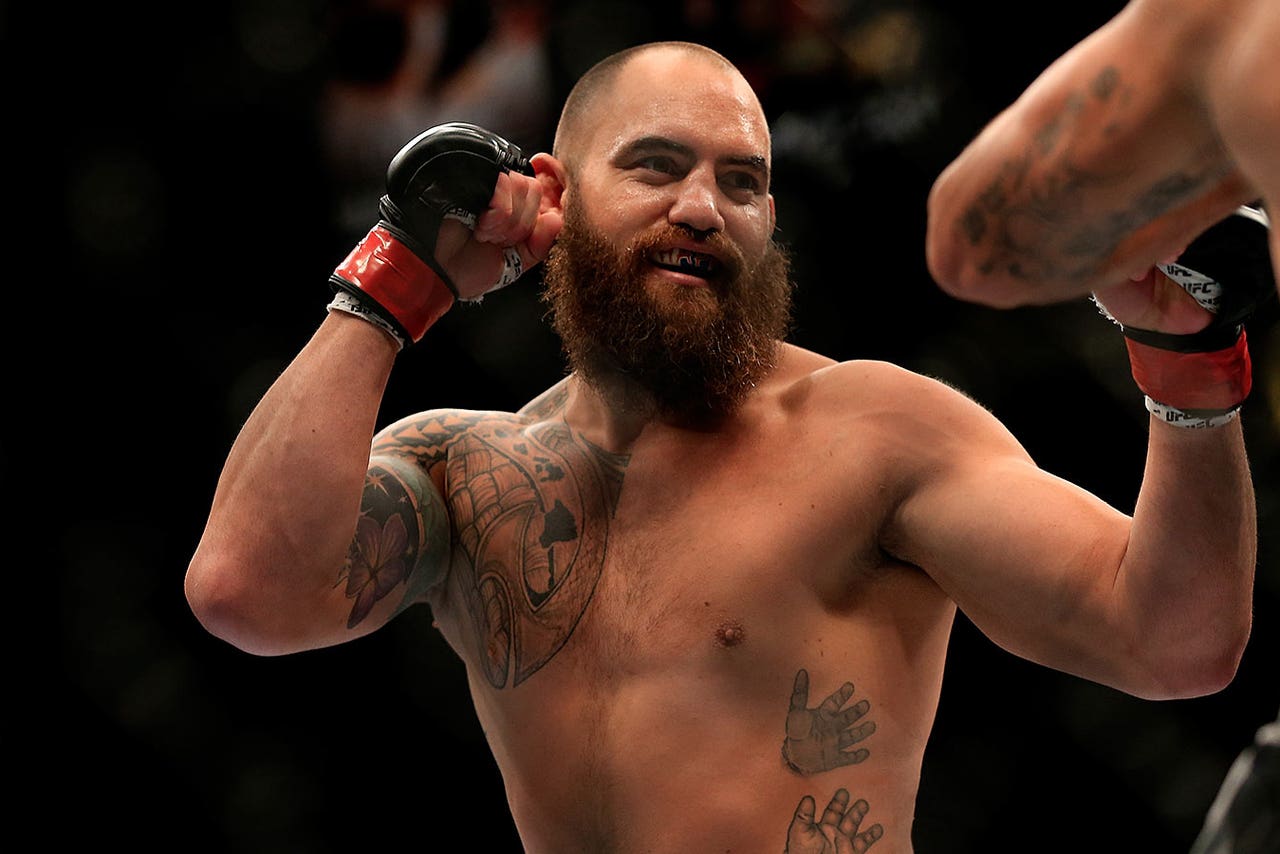 When Travis Browne left the team at Jackson-Winkeljohn in New Mexico to begin working with coach Edmond Tarverdyan and his staff at Glendale Fight Club, he knew it was going to take some time before he was hitting on all cylinders again.
There's a certain chemistry that develops between coach and fighter that's built over time, but Browne knew right away that there was something special brewing in his work with Tarverdyan and he just had to be patient to allow everything to sink in.
Now more than a year after Browne relocated to the camp in California, he's starting to truly see the differences in the gym and he hopes to display that when he faces Matt Mitrione at FS1 UFC Fight Night from Boston this weekend.
"Every chance to work together with Edmond and the guys at the gym, we get into a rhythm. It sounds weird but my ears almost learn the tone of his voice, what he's expected or if there's urgency or not. You breathe and become in tune with your coach. Every time you work together, whatever he's calling out for, whatever combinations he calls for, all that takes time to get used to and get into the rhythm of the fight. It's been over a year since Coach Edmond (and I) have been working together and it gets better every time," Browne told FOX Sports.
"We're getting to that point. When you look at when I was at Jackson's it was about the same time. It takes a little bit of time and repetitions in the gym to figure out what your coach wanted and expects of you during the fight. Instead of actively listening to your coach and what they want and putting it into place, it's like they say something and boom, it's done. It's that reaction time where it's second nature to you. We're getting in our sync, we're getting in rhythm and in the gym it's obvious."
Tarverdyan's coaching doesn't come without it's own fair share of criticism as well after Ronda Rousey lost her most recent fight against Holly Holm at UFC 193 and his lack of success working with other MMA fighters like Jake Ellenberger.
Still, Tarverdyan's fighters believe in him and, more importantly, believe in his system and Browne feels a real connection with his coach as he gets ready for battle and that means more than anything with the preparation for a fight.
"With Coach Edmond, the one thing that I've noticed with him, it's almost like he can predict what the other guy is going to do," Browne said. "So really taking into consideration what he's saying, has a lot to do with the way you spar, the way you fight, the way you see things.
"So when you start seeing things through your coach's eyes, it starts to change things. Especially with someone like Edmond who sees so much."
Browne is especially happy to get back in action after a rough stretch in his personal and professional career during 2015.  He suffered a loss to former training partner Andrei Arlovski in May before facing a temporary suspension from the UFC due to domestic violence allegations.
An investigation by a law firm hired by the UFC eventually exonerated Browne so his suspension could be lifted and he couldn't sign up for a fight fast enough to not only wash the bad taste of a loss out of his mouth but to put the past year behind him.
"I want nothing more than to get back in that cage, in that Octagon, and get back to work," Browne said. "There's a part of me and I've learned through the sport of MMA to really work hard and once that becomes the norm for you, it's hard to go without it. To have that direction really means a lot. It just feels so good to be working towards a goal, having a goal in mind and focus on my fight. There's nothing better right now for me."
Browne didn't have to wait long for an opponent after Mitrione called him out on social media in a relentless campaign to book the fight. Browne doesn't go about matters that way, but he's more than happy to grant Mitrione his wish and then make him regret asking for the fight in the first place.
"The guy was calling me out ever since he lost to Ben Rothwell and I'm not one to shy away from a challenge. At the end of the day, you can take it to social media all you want but we have bosses and matchmakers, you really want that fight you know who to contact. Whether it was Mitrione or anyone else, I was just ready to get back to work again," Browne said.
"I'm a statement maker. I don't go into fights to maybe just get a win. I'm going out to make a statement in every fight I compete in. He said it best -- we're two strikers who are going to get into the cage and somebody is going to sleep."
---
---