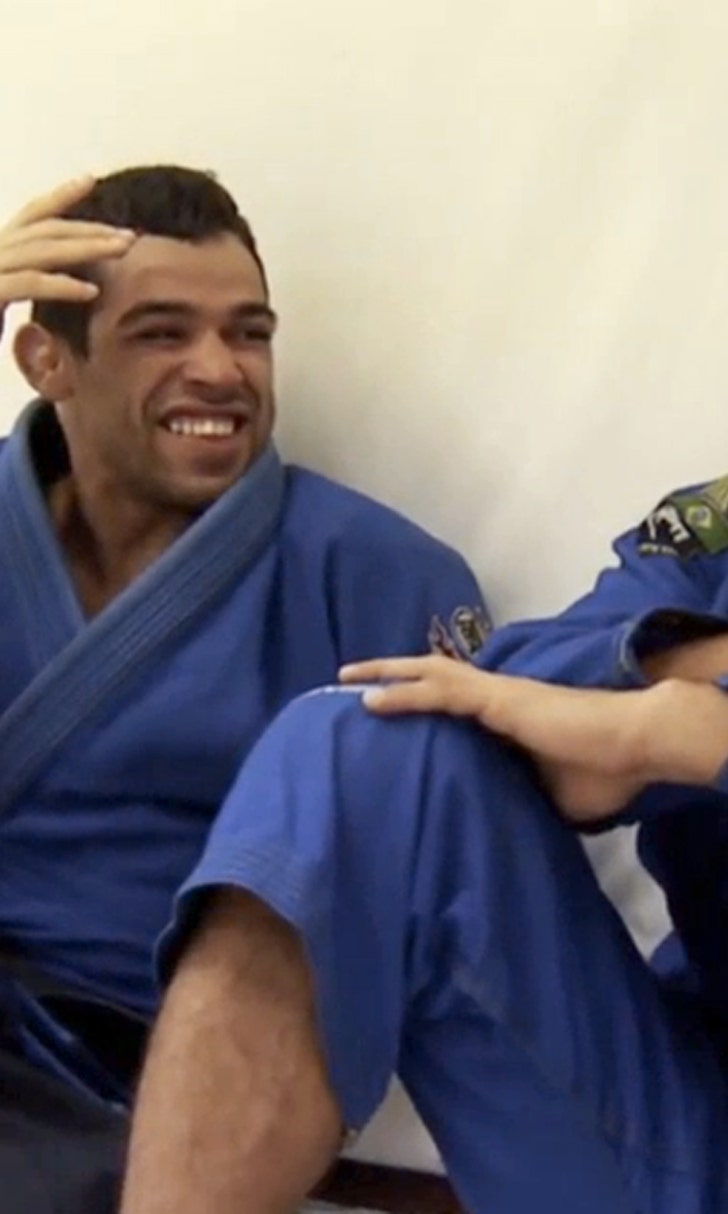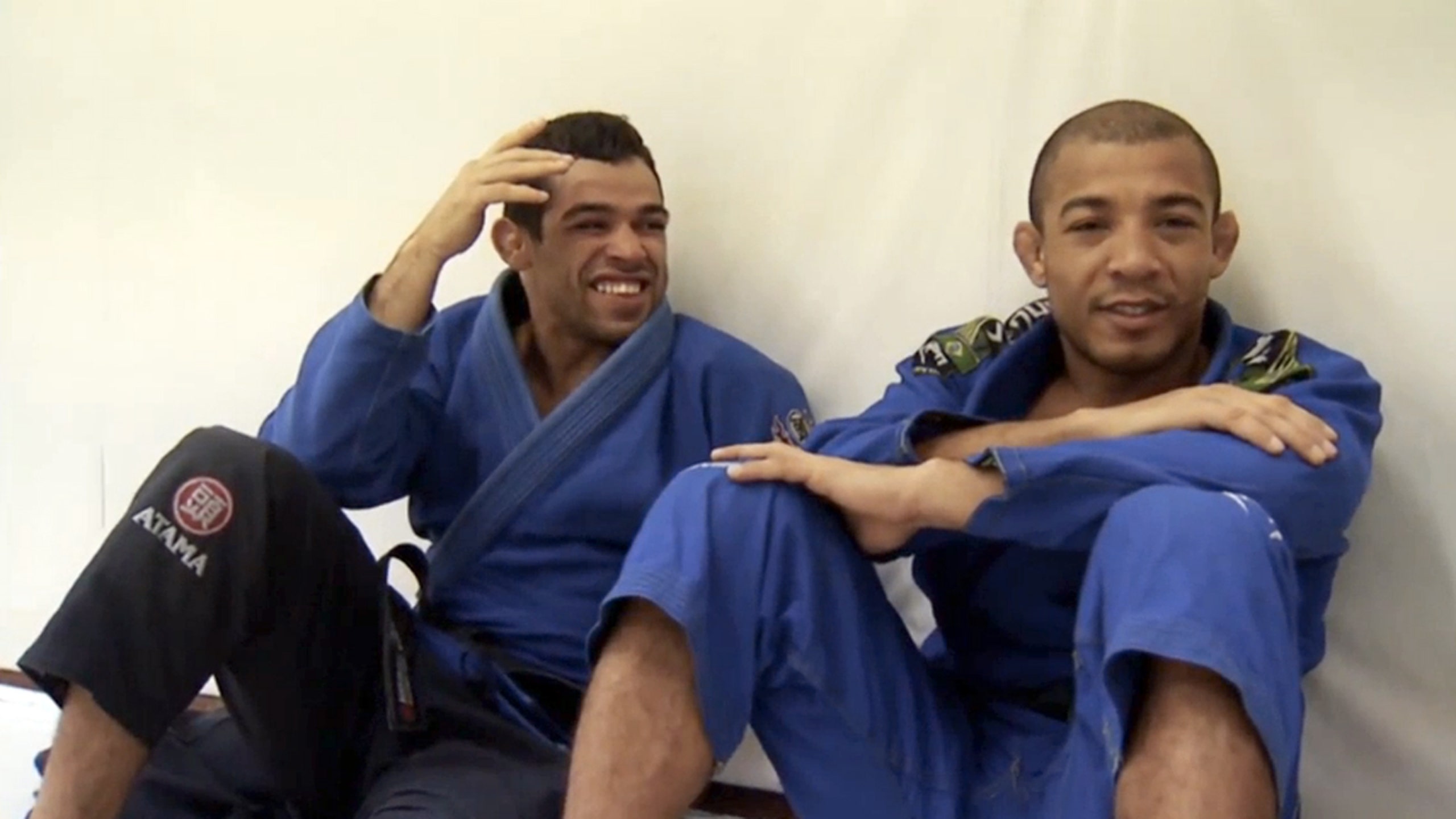 The Success of Nova União's Aldo and Barao
BY foxsports • February 3, 2014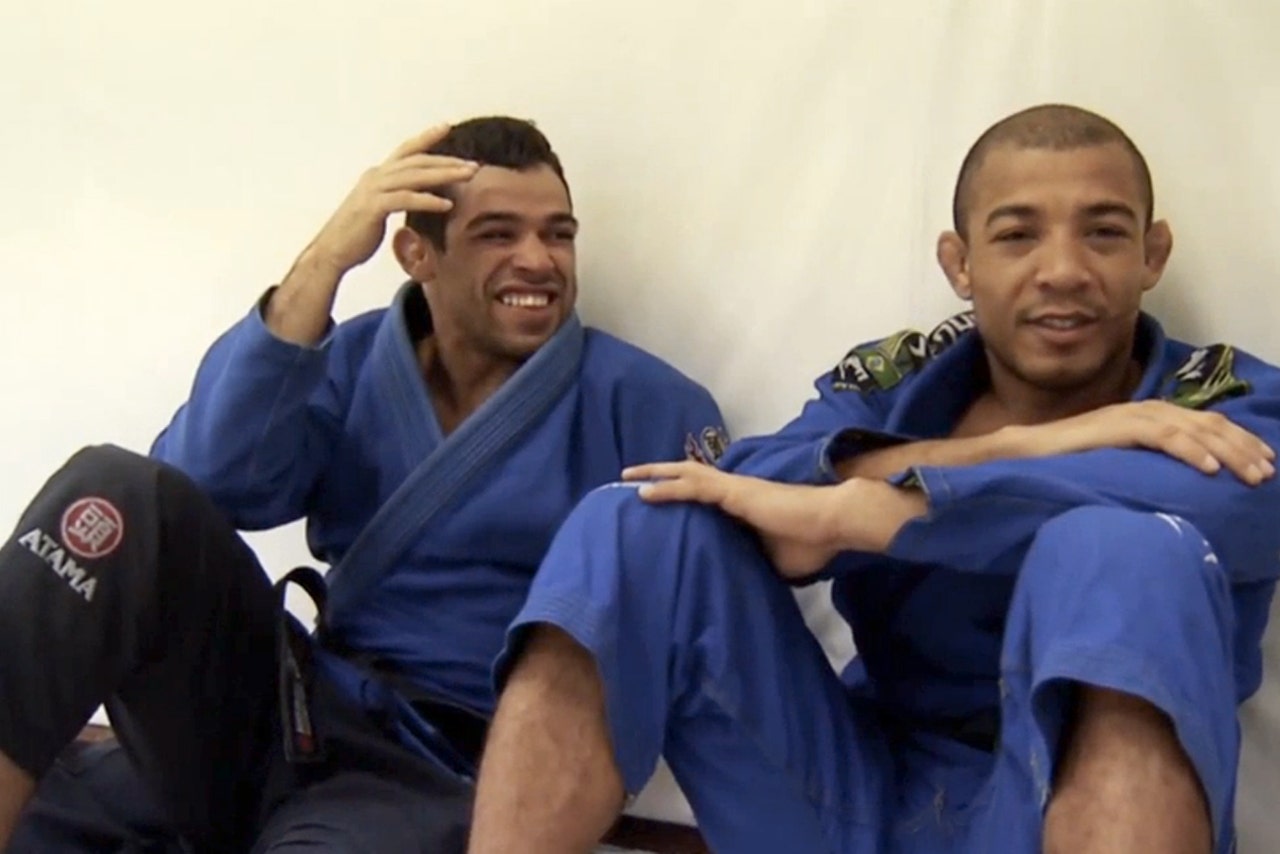 To have one world champion in the UFC would be an absolute dream for any team or coach during their career. Team Nova União in Rio De Janeiro, Brazil coached by Andre Pederneiras currently has two world champions in the UFC. Not only does he have two UFC world champs at the same time in Featherweight champ Jose Aldo and bantamweight champ Renan Barao, both men are top 5 in my rankings as pound for pound best fighters in the world. This is obviously quite an accomplishment that begs the question, what is Nova União doing down in Brazil that has made them so successful?
To understand the success of Team Nova União, you must first understand the team's history. The team's co-founder Andre Pederneiras trained under Rickson Gracie student Rodrigo Vieira until he was a brown belt. When his instructor Vieira left to teach in another part of Rio, he was forced to find another instructor. Andre chose to train with Carlson Gracie because he and his instructor had been friendly with him. Andre taught the kids classes for Carlson and eventually received his black belt in Brazilian jiu-jitsu (BJJ) at age 22 from the legendary Carlson.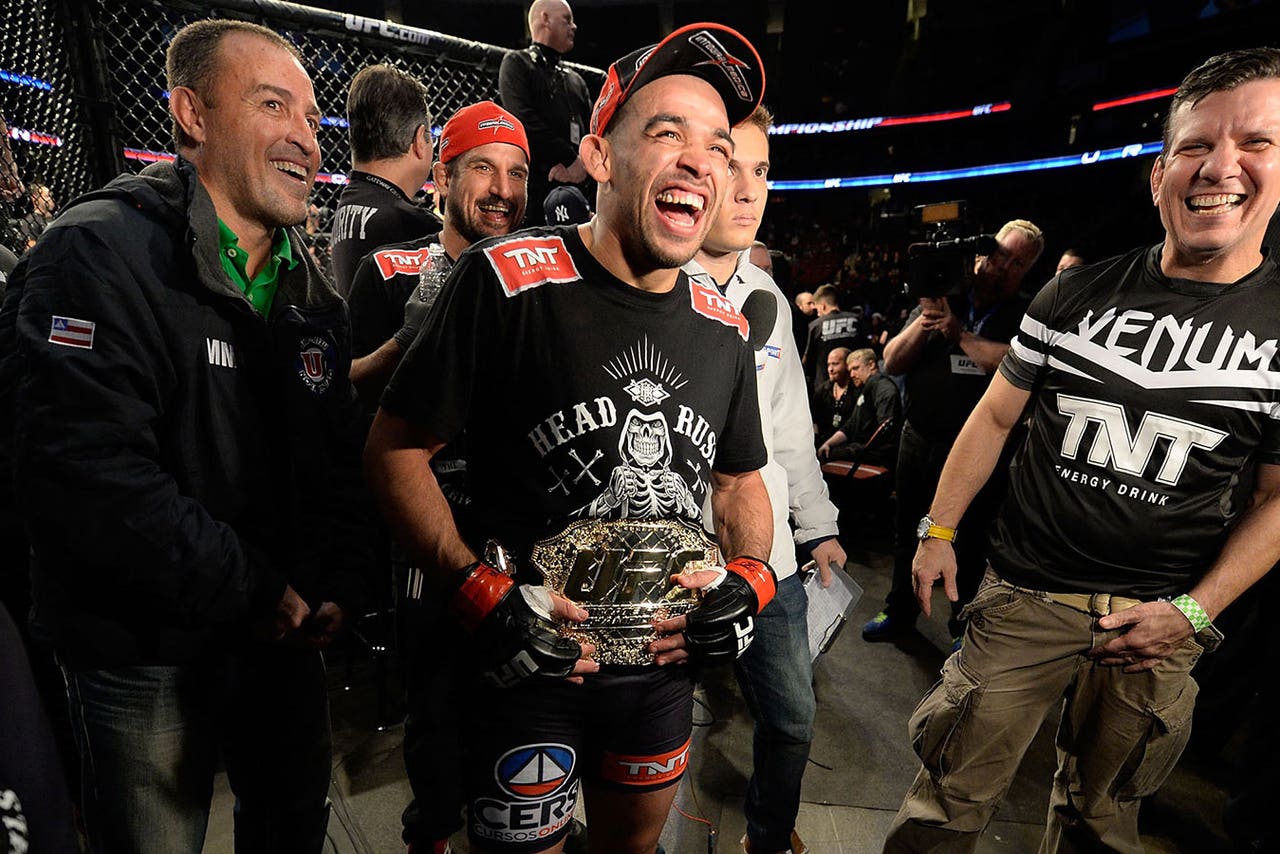 After receiving his black belt, Andre started his own Brazilian jiu-jitsu academy and would eventually join forces with fellow Brazilian jiu-jitsu black belt Wendel Alexander in order to compete more competitively with the larger schools in Brazil. It was extremely unusual for different BJJ schools to train together and join forces but that is exactly what Pederneiras and Alexander did. Pederneiras has never been one to "do the usual" however. Combining forces, this new team would find much more success in the large Brazilian jiu-jitsu tournaments. Within a short timespan the team "New Union" or "Nova União" in Portuguese would become a jiu-jitsu powerhouse. Andre had great success working with the less privileged kids in Rio. He was very active in the community and in the slums (favelas) he gave the youth a place to train. Andre had a lot of experience training kids and he found a recipe for turning many of them into champions. BJJ in Brazil was typically reserved for people with money so Pederneiras was pretty revolutionary in offering to teach those who couldn't afford to pay him.
Not only was Pederneiras a multiple time bjj champion himself, he also had experience fighting in MMA in Japan and in the U.S. against excellent competition. Although his MMA record was 1-1-2, that fight experience would give him crucial information on what it would take to become successful at the highest levels of MMA. Andre was also one of the few BJJ practitioners who believed in and cross-trained in wrestling back in the day. Continuing with his trail blazing ways, Andre was criticized by many Brazilians in the nineties for training non-Brazilian fighters for MMA and Brazilian jiu-jitsu competitions. This mentality of "thinking out of the box" rendered great results for him in MMA and BJJ competition. BJ Penn became the first American to win the world championships at the black belt level under the tutelage of Pederneiras and Nova União. UFC veteran and MMA competitor John Lewis was another American competitor that found early success training with Team Nova União. When you combine these elements with the fact that Andre also ran major BJJ and MMA events in Brazil, you understand that this is a man with decades of experience in high level competition as a competitor, coach and organizer.
Since I first started going to Brazil in 1999, Team Nova União was already very well known as one of the top teams in the world for Brazilian jiu-jitsu especially in the lighter weight classes. They have produced countless champions, legends and winning coaches in BJJ. They are a close-knit team comprised of various schools all over Brazil and abroad. Andre Pederneiras and his co-founder Wendel Alexander have found great success serving as generals of what is now a global army of competitors.
All the years of learning, competing, teaching and trail blazing have led Pederneiras to a proven recipe for success. Renan Barao and Jose Aldo are two fighters that truly represent the best of what Nova União has to offer and many believe these two to be unbeatable in their respective weight classes. Even against the best fighters in their weight classes, Barao and Aldo have found a way to make it look like defending their UFC belts is an easy thing to do. The MMA style of Team Nova Uniao is simple to explain but difficult to replicate. Their fighters have a technical and devastating Dutch style of Muay Thai courtesy of Pederneiras and former UFC champion Pedro Rizzo. Their ground game finds a beautiful balance that meshes ground and pound, positioning and submissions.
What is even more surprising is how effective Nova União's wrestling has become both offensively and defensively. Rony Marques was able to take down Olympic Silver medalist and freestyle wrestling world champion Yoel Romero twice in their fight. Renan Barao has a 100% takedown defense rate in the UFC. Not only is Jose Aldo defending takedowns, he has also shown to have great offensive wrestling as well. Recently, Pederneiras has combined forces once again. Brazilian boxing sensation and former world champion Acelina "Popo" Freitas has been helping out at Nova União which is sure to raise the level of their striking yet again. All these elements paint the picture of what makes Nova União so good but perhaps the investment of time, patience and a family atmosphere is equally as important.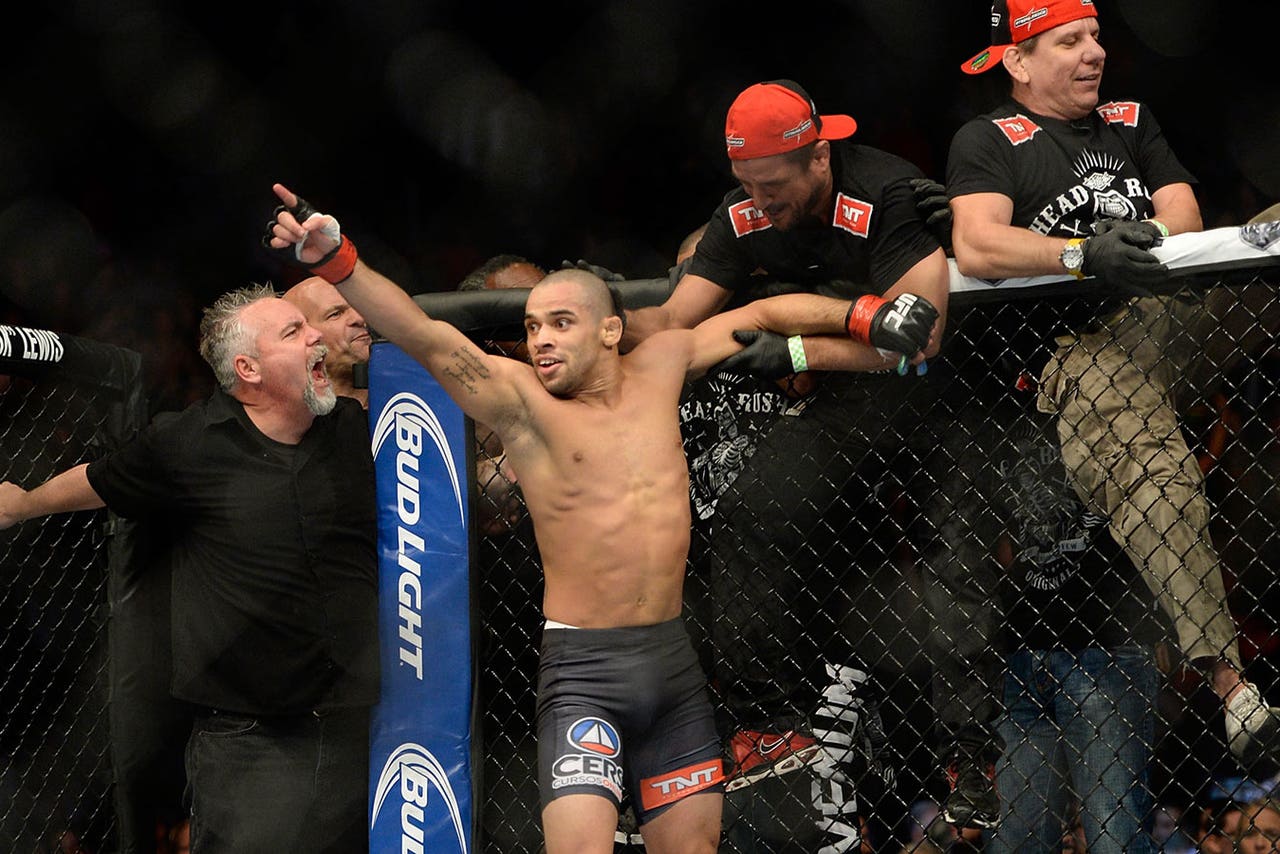 Several years ago, a young kid from the slums was trying to make it as a bjj competitor and mma fighter at Nova União. His tuition was free so long as he helped out at the gym. He used the training mats as his bed. His jiu-jitsu uniform often served as blankets. His teammates often provided what food they had left over and some change was offered so he could get his own meal down the street. From BJJ champion to mma up-and-comer to UFC world champion he went. That kid was Jose Aldo. Andre Pederneiras understood early on that working together as a family and not being afraid of changing the rules was going to make his team successful. The competition on the mats at Team Nova União is fierce with many hoping to be the next Aldo or Barao. Iron sharpens iron and Nova União understands that as well as anyone.
When you combine those elements with offering underprivileged kids an outlet and giving them structure to improve their lives, you get fighters like Barao and Aldo who are great examples of talent, humility and hard work. Whether Pederneiras has intentionally done this to create world champions or not, patience and goodwill towards the poor youth in Rio has helped him create two of the best UFC fighters the world has ever seen.
---
---