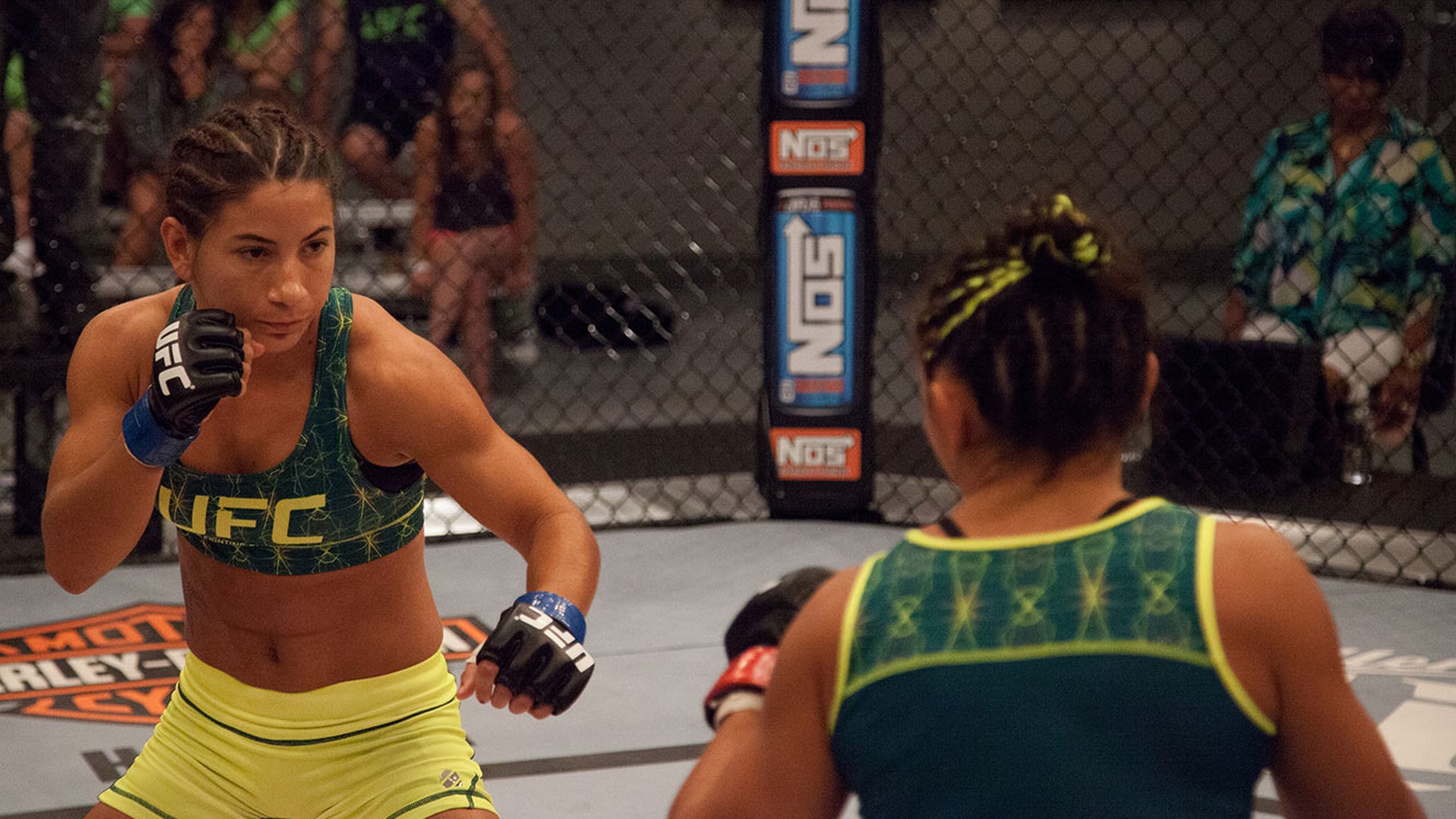 Tecia Torres working her way up the UFC's strawweight division
BY Elias Cepeda • December 16, 2014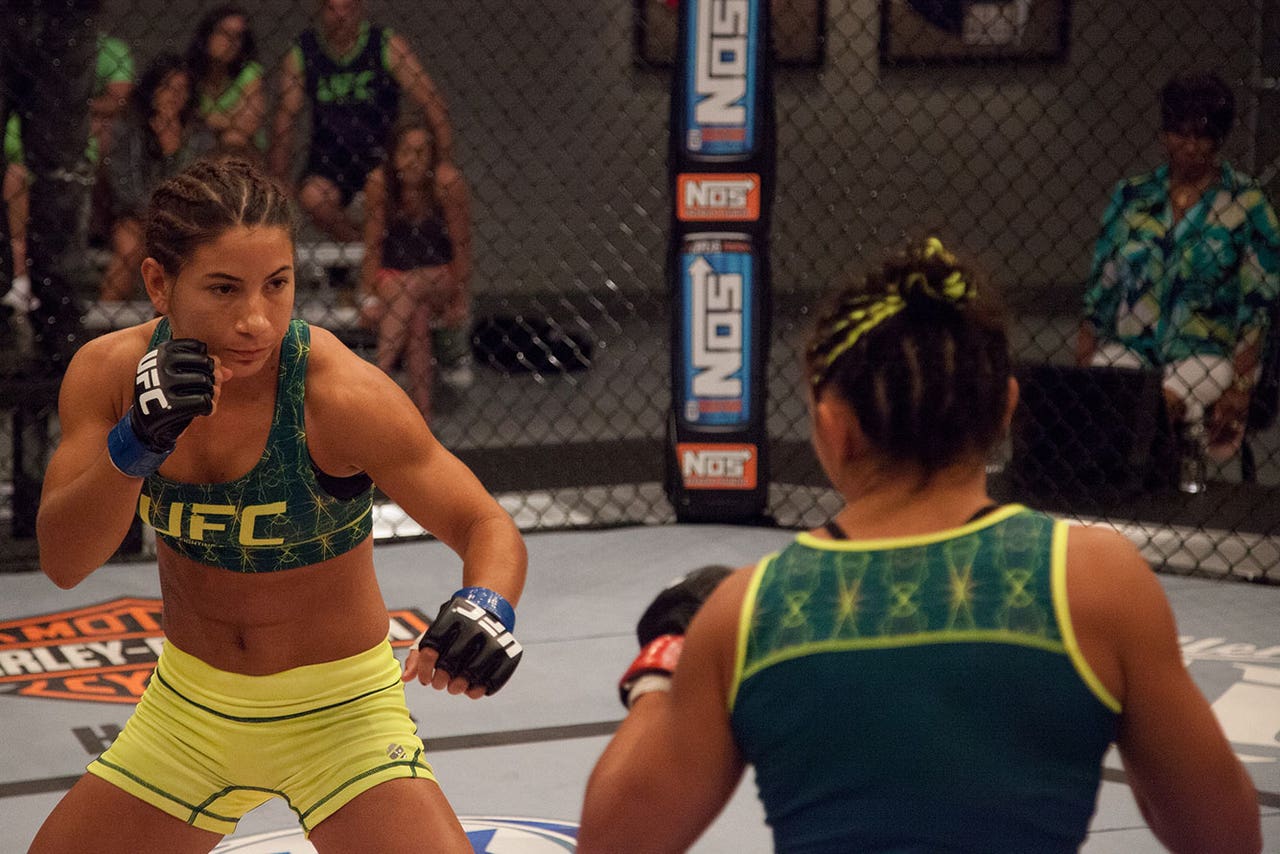 Tecia Torres (5-0) is back home in Fall River, Mass. Babysitting a tiny tike of a relative Monday afternoon. The scene may be familiar, for the strawweight, but what she just got back from doing is still surreal to the 25 year-old.
Three days prior, Torres was in the Octagon in Las Vegas, winning her UFC debut. Though the fighter has one of the most impressive young records in the world at 115 pounds, it wasn't long ago that she thought it would be impossible for women like her to ever fight in the world's top MMA promotion.
"No, I never thought this would happen," she admits to FOX Sports.
"When I first started kickboxing and following MMA, I loved watching Ronda Rousey and 'Cyborg,' but [UFC president] Dana [White] always said that women would never fight in the UFC. Then, they did the 135 pound division and there were rumors of doing 115, but I didn't think it would happen. Then, all of the sudden, after my fight with Felice [Herrig, in Dec. of 2013], I got a call from Dana and he told me, 'welcome to the UFC.'"
As unreal as that moment on the phone felt, her time on season 20 of The Ultimate Fighter, fighting for a shot at a UFC title was even more so. Actually walking down to the cage in a packed arena this past Friday for her official UFC debut, with her friends and family watching, and the cameras streaming her live out to the world, was a dream come true, for Torres.
"I'm just so grateful and blessed to be doing what I love," she says.
After graduating college, Torres' plan was to become a police officer. That plan was changed for now, to a full-time MMA career, and she's loving every moment of her unlikely professional life.
"I wake up every day, make my own hours. It's wonderful."
Torres says it was also wonderful to train in her home gym every day and be coached by her American Top Team coaches in preparation for her TUF Finale bout last week against Angela Magana. "For me, it made all the difference in the world," she explains.
"Fighting on TUF and fighting in the regular UFC is about the same, except fighting live for the UFC is much better in the aspect that my team is walking out with me. I have a walkout song, the crowd is yelling, my mom is in the crowd. It's a nice feeling.
"On the show, I just felt alone. Obviously, I wasn't alone, there are people but I felt alone in my head. I'm a person who likes to be around family and my team. To have those familiar voices in your corner, to have people who know exactly how you fight, it makes all the difference in the world."
Torres also says that having her UFC debut in a relatively small venue like The Palms helped her get slowly acclimated to the full UFC experience. She'll be even more comfortable and ready the next time she makes that walk to the Octagon.
The "Tiny Tornado" is also hoping she won't have to wait too long to get back in there, again. "I would definitely love to fight in February, again," she says.
"Now, I'm just relaxing. I really wish the Boston card in mid January would have been a little further back. I'm here right now in my home town, an hour away from Boston and it would have been nice to get on that card. Heck, maybe I'd still be up for it (laughs). You never know. But I'll definitely be ready for a February fight."
As for whom Torres would like to fight, next, the humble scrapper says she knows she has to work her way to the top, though she'd be ready for a big title fight if it came along quickly. "Oh yeah, I would take a rematch with [new UFC strawweight champion Carla ] Esparza in a heartbeat," she says.
"Though, I'm not going to say I deserve a fight with Esparza next. I would love a five-round fight with her but I know I have to work my way up in the division again. I came out of the house not as a winner. I think three wins in the UFC will make me more than deserving of a title shot."
---
---