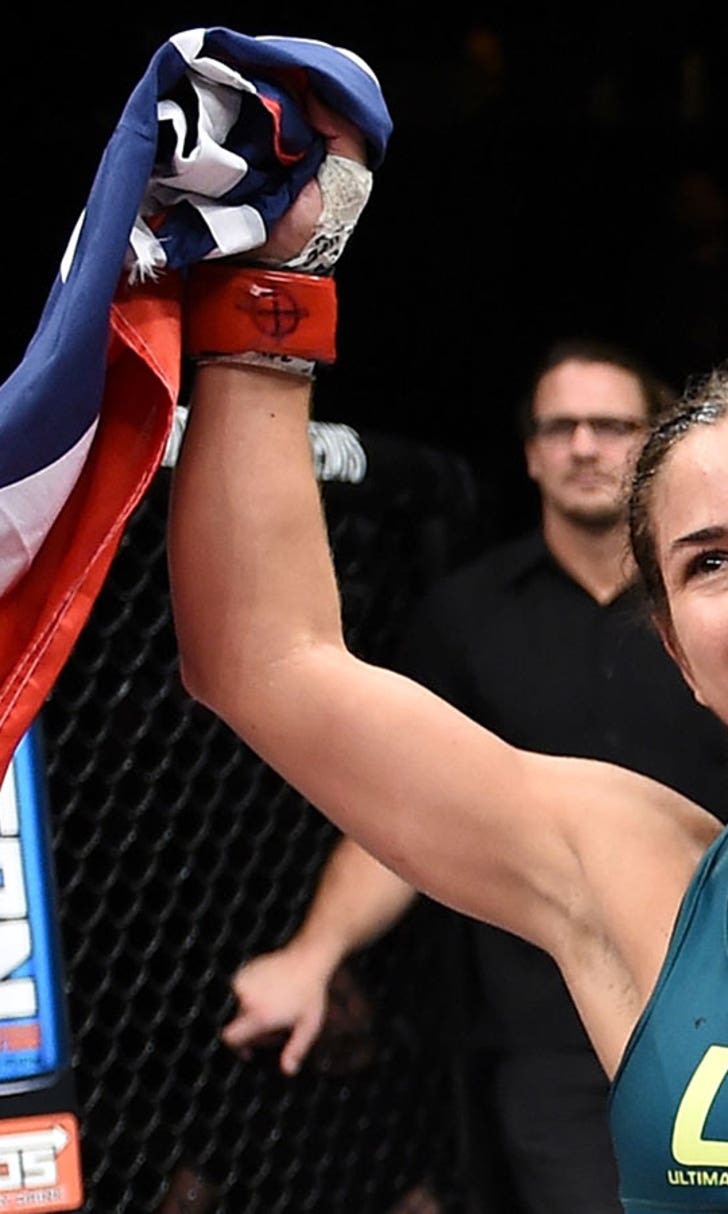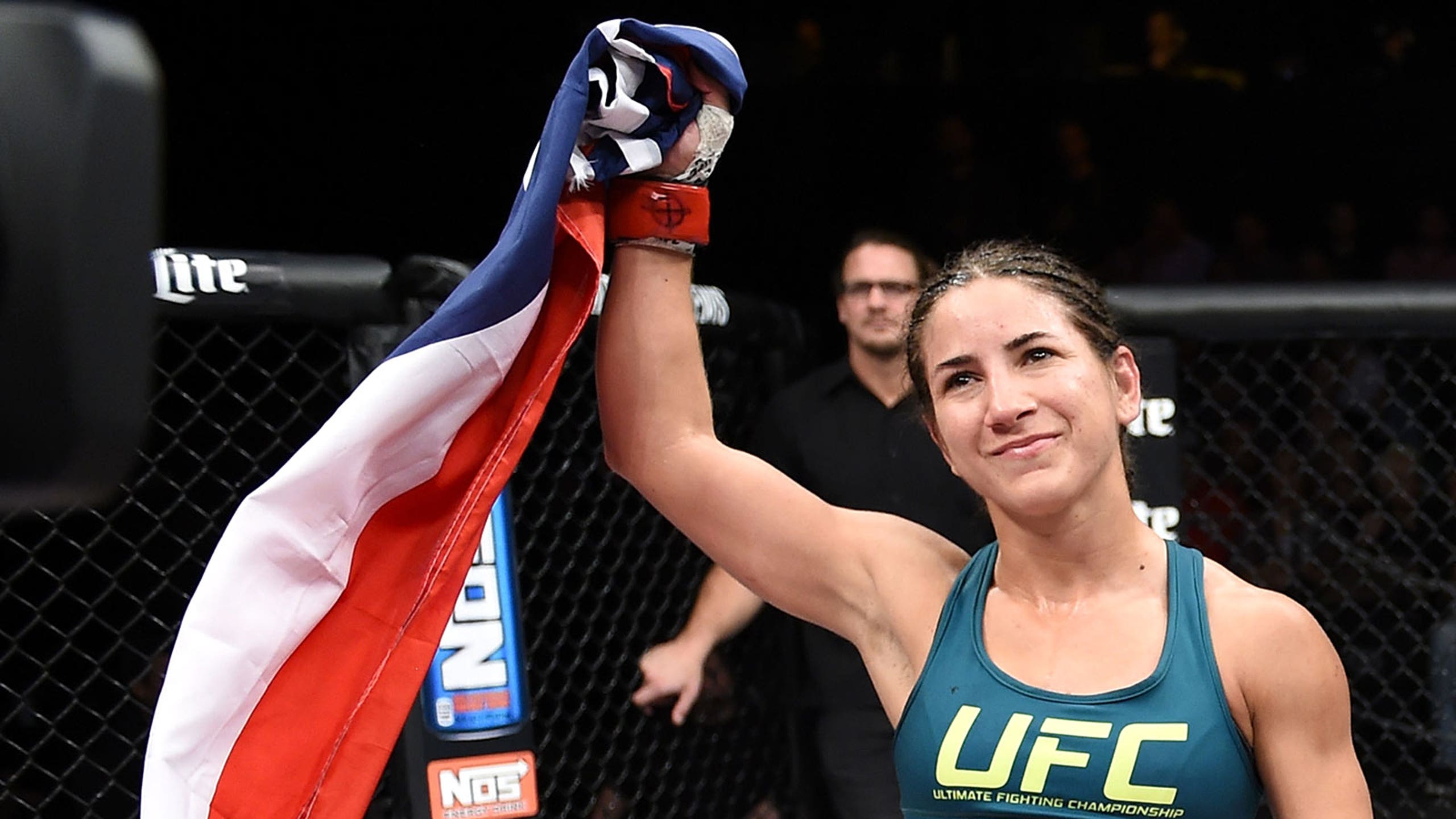 Tecia Torres earns grinding decision win over Angela Hill
BY Elias Cepeda • June 13, 2015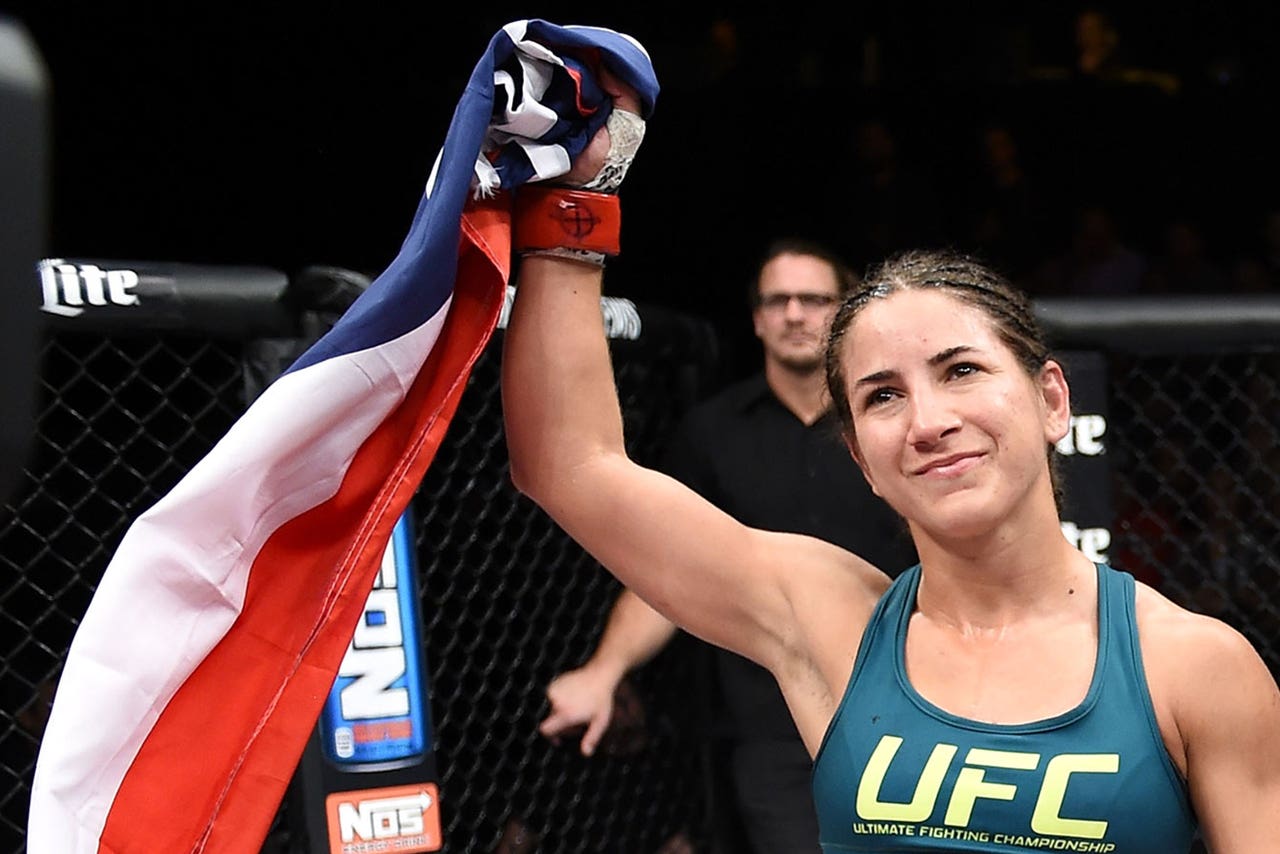 Tecia Torres maintained her perfect record with a hard-earned decision win over Angela Hill on Saturday in the opening main card bout of UFC 188 in Mexico City.
Hill's improved takedown defense and solid ground work off of her back made her a tough out but Torres' persistance made the difference.
In round one, Torres didn't look eager to close the distance at all as she exchanged punches on the feet with the excellent kickboxer, Hill. Torres' willingness to trade on the feet made her eventual takedown unpredictable.
From there, Torres was unable to pass Hill's tough half guard but landed good strikes from there. At the end of the period, Torres stood up and rained down big punches.
In the second, Torres' takedown came sooner, though Hill's half guard was still difficult to pass. Hill ignored the underhook fight and chose to try and wrap around Torres' head from her back and control posture, looking to take power away from stikes and perhaps get a stand up from the referee.
In the third round, both women threw wild and powerful punches on the feet for the first half of the final period. Torres didn't look for a takedown until later, and Hill gave the biggest defensive fight of the match defending it. In the end, Hill hung tough but Torres' pace-setting, takedowns and ground strikes won the night for her.
Scores were 30-27 (twice) and 29-28 for Torres, who improved her record to 6-0. Hill's pro mark dipped to 2-1.
---
---