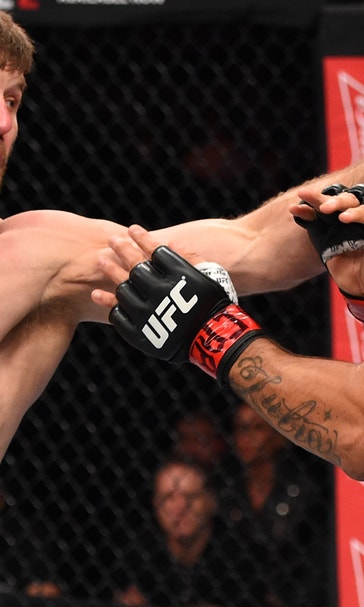 Stipe Miocic: I'm walking out with the belt so it sucks for Alistair Overeem
BY Damon Martin • November 15, 2016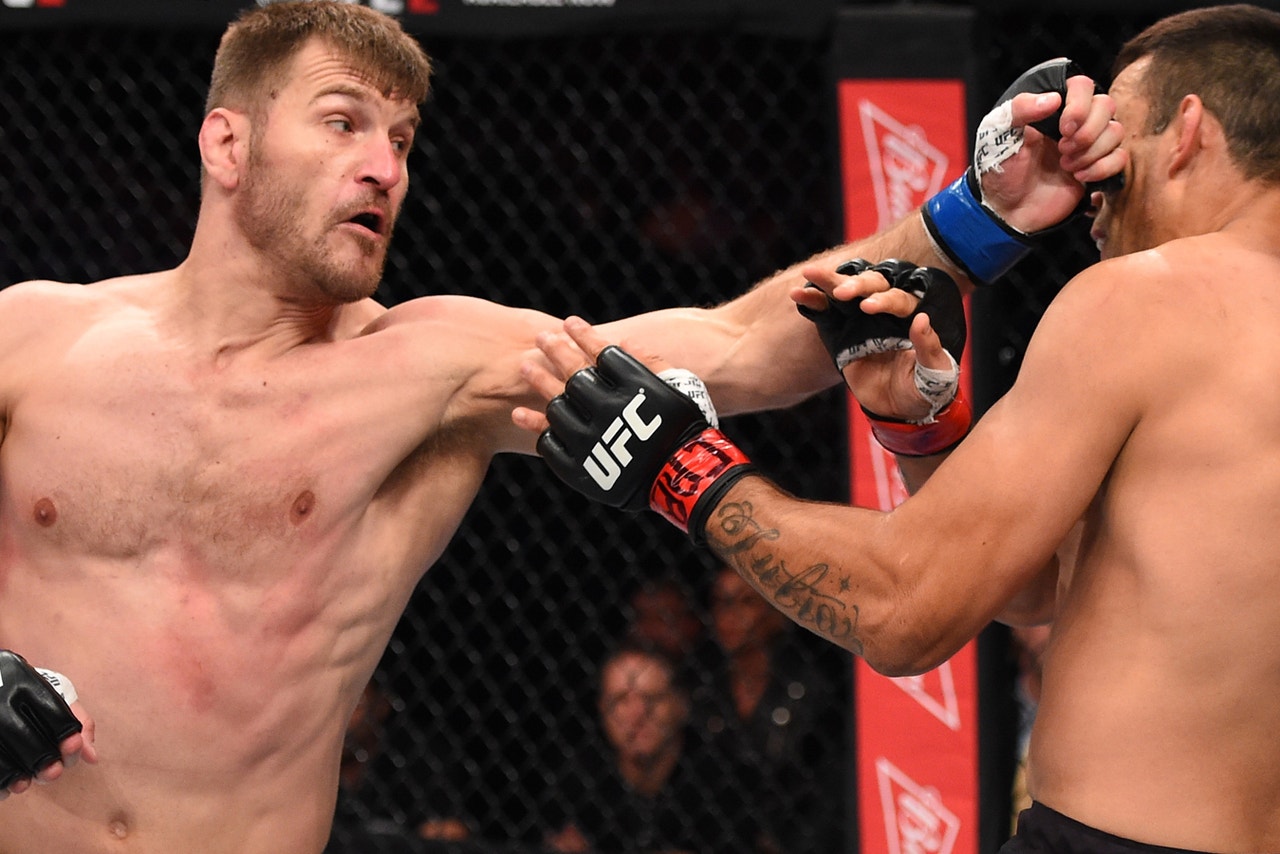 UFC heavyweight champion Stipe Miocic is a man of few words.
When he's outside the cage, Miocic might be one of the funniest and most well-spoken fighters on the UFC roster, but he's never been the kind of guy to tout his record or talk about how he's going to knockout any of his past opponents.
When the cameras and microphones switch on to talk about his fights, Miocic doesn't have much to say — he'd much rather let his fists do the talking for him.
The one thing he will say on the eve of his first title defense as champion is that no one is going to pry that title away from him any time soon.
"Honestly, I don't talk, I just like to fight. I'm not a good talker," Miocic told the Fight Society podcast. "I'm not giving this belt up. I'm keeping it for a long time. I worked too (expletive) hard to give it up."
"It's everything. I worked too hard to get it and I'm definitely not going to give it up. I'm going to go out there and do my job. I'm not giving it up."
Overeem certainly presents some interesting challenges to Miocic, especially when talking about his vast history in combat sports and a striking game that may be unmatched in the UFC heavyweight division.
Over his past four fights, Overeem has beaten the likes of Andrei Arlovski, Roy Nelson and most notably a knockout victory over former heavyweight champ Junior dos Santos.
Miocic certainly respects all the accolades that Overeem has amassed over the years, but he won't be carrying those titles into the Octagon with him on Saturday night and past accomplishments don't mean anything when there's a 6-foot-4-inch monster standing across the cage from you.
"He's a tough guy. He's on a four fight win streak, he's fought the best of the best. He's good on his feet, he's good on the ground, but he hasn't fought somebody like me yet," Miocic said.
Miocic isn't big on predictions either.
Of course the Ohio native is confident enough to know he's going to win, but Miocic would rather let everybody watch the fight unfold live on pay-per-view. If there's one guarantee Miocic will make, it's that Bruce Buffer will be shouting his name as champion when the fight is over.
"I like winning so every time I win, it's a better feeling every time. I'm going to get the win, no question," Miocic said. "I'm going to walk out with the belt around my waist. When they announce my name and 'and still', then you'll see how I did it."
To hear the rest of Miocic's interview as well as UFC 203 fighter Mickey Gall, who takes on former WWE superstar CM Punk this Saturday night, check out the new Fight Society podcast on iTunes or Soundcloud.
---
---