Stipe Miocic flattens Fabricio Werdum in first round to win UFC title
May 15, 2016

From the moment Stipe Miocic accepted the fight against Fabricio Werdum at UFC 198, he wanted to win the heavyweight title and end the 50-plus-year championship curse that's haunted his hometown of Cleveland, Ohio.
It took him less than a round to accomplish both after Miocic landed a one-punch knockout to finish Werdum in front of his fans in Curitiba, Brazil.
Miocic was a slight underdog going into Saturday night, but he showed a lot of confidence and relaxation as the fight started while 45,000 fans chanted in unison against him.
The two fighters exchanged a few combinations early with both landing some good kicks and a few stiff punches.
Miocic did well to defend a couple of takedown attempts from Werdum, who clearly wanted to show off his incredible ground acumen. He never got the chance.
Instead, Werdum kept over-pursuing his punches and it left him open to the counter, as Miocic used fast hands and quick feet to stay out of range.
Finally, Werdum got too aggressive and a backpedaling Miocic landed a devastating right hand that blasted the champion in the jaw and sent him crashing face first to the canvas.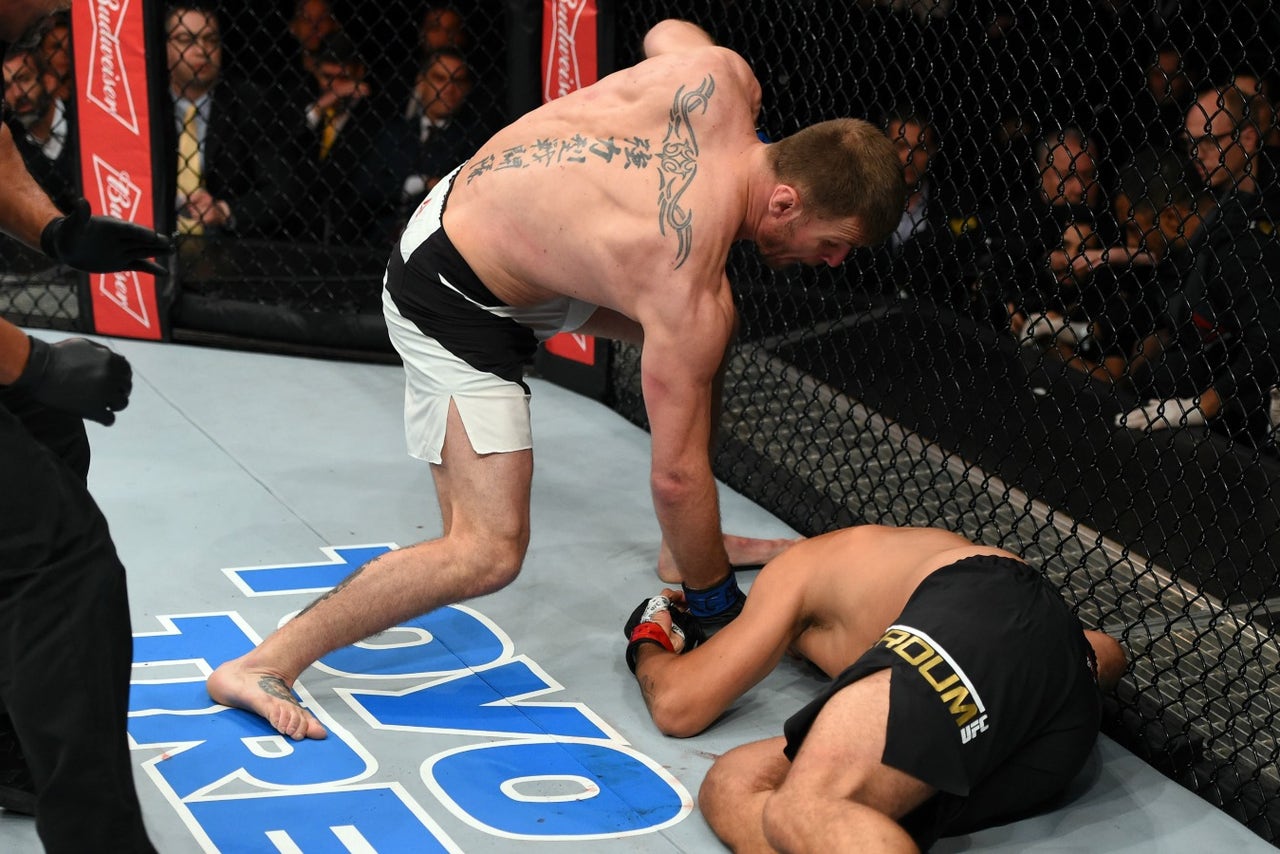 Stipe Miocic knocks out Fabricio Werdum.
"Fabricio, that dude's tough. He had me guessing. He threw some different stuff and I trained hard, man. I landed a hell of a right hand and he went down, thank God," Miocic said about the finishing sequence.
"He's quicker than I thought and he's catching me off guard a little bit. I wasn't really opening up like I wanted to because of his jiu-jitsu; he was looking for the takedown. I practice going backwards all the time. I've got power. I don't throw hard every time. It's just good shots and that was a good shot."
As Werdum slumped over, the referee quickly jumped in and Miocic wasted no time jumping over the top of the cage to celebrate with his coaches who all made the long trip from Ohio to support him.
"I am the champ! I am the champ!" Miocic screamed into the camera as a deafening silence washed over the crowd while Werdum struggled to get back to his feet.
Miocic went over to check on his fallen opponent before once again reveling in the moment as he was crowned the new UFC heavyweight champion.
The stoppage came at 2:47 into the first round.
Following the win, Miocic thanked all of his coaches and teammates who helped him get to the championship and finally called out his city as he becomes the first world champion from Cleveland since 1964 when the Browns won the NFL championship.
Miocic wins his first heavyweight title while Werdum is left to pick up the pieces following his first loss in seven fights. The Brazilian had been dominant through his recent run in the UFC, but his heavyweight title reign ends just one fight after winning the belt from Cain Velasquez last June.
Miocic joins Rich Franklin, Mark Coleman and Kevin Randleman as the fourth UFC champion hailing from the Buckeye state and he undoubtedly will enjoy this victory with his hometown fans once he returns from Brazil.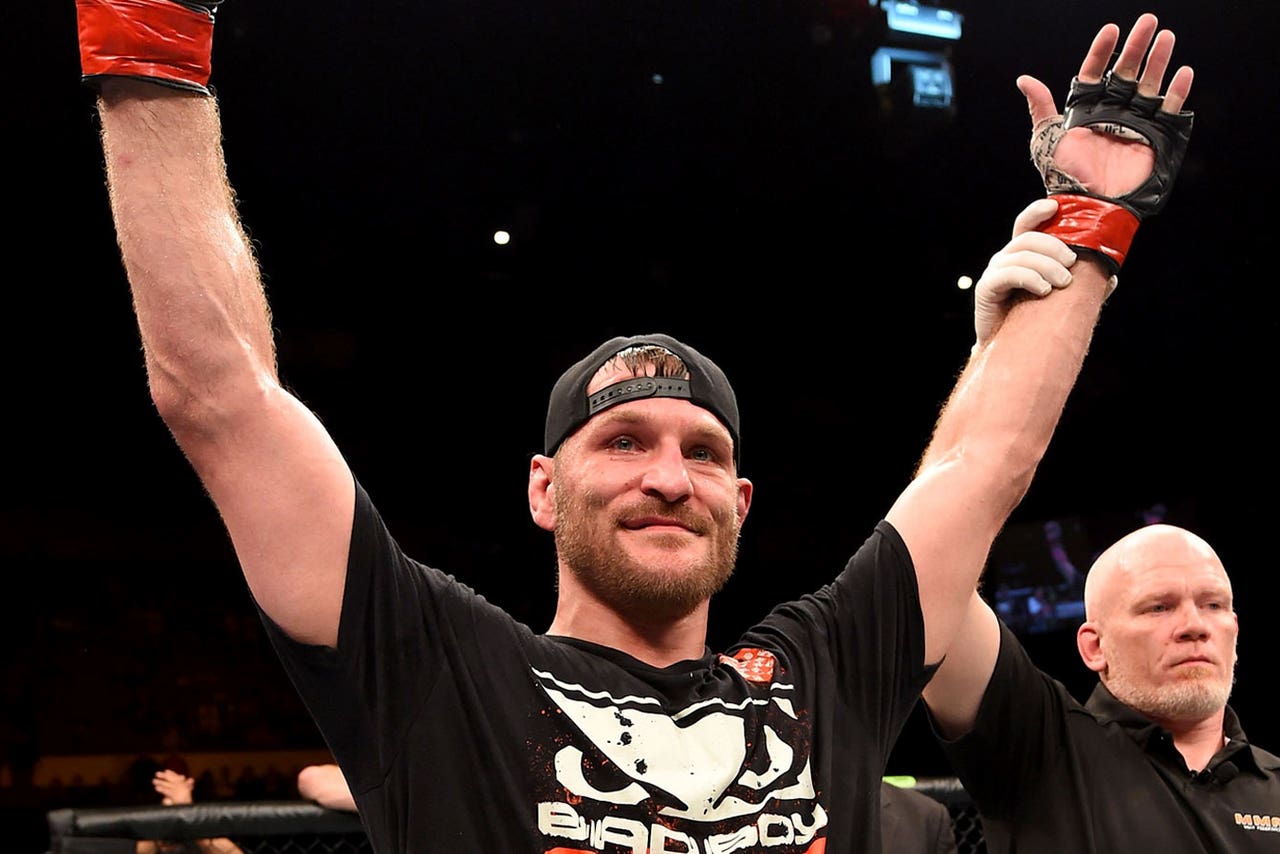 ---
---