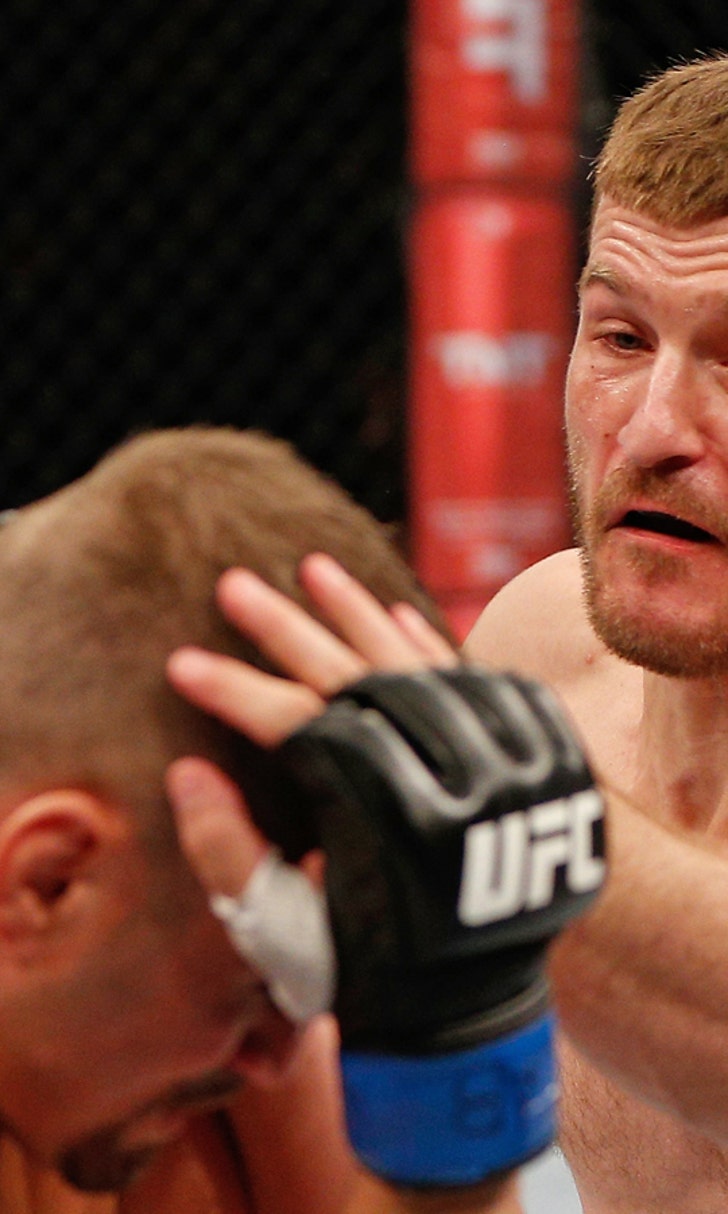 Stipe Miocic balances UFC title contention with firefighting
BY Elias Cepeda • December 12, 2014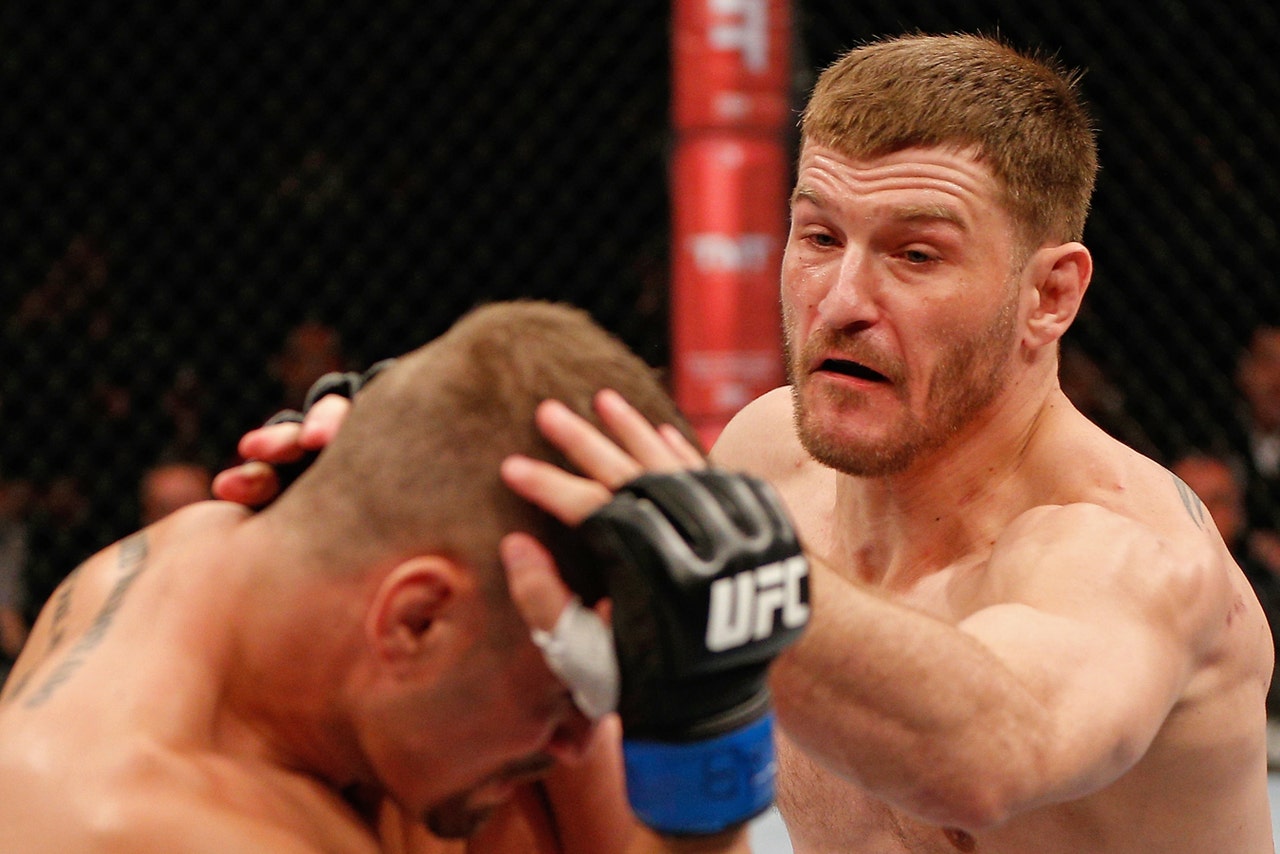 Stipe Miocic (12-1) isn't just a UFC on FOX headliner and heavyweight contender. The 32 year-old is also a part-time firefighter near his Cleveland home.
In the Road to the Octagon: Junior Dos Santos vs. Stipe Miocic television special (below), the Strong Style team member says that not even becoming the UFC heavyweight champion will interfere with his passion for being a firefighter.
"Of course, fighting's first. That's what I do, that's what pays my bills, you know," he said.
"They are both intense situations...you've got to be calm, cool, and collected with the whole situation...but it's been six, seven years, now [working as a firefighter], and I love every day I come in to work...Saving people, helping people, is just something I always wanted to do.
"When I become champion, you know, I'll never stop being a firefighter."
One would imagine that balancing two high-risk careers, simultaneously, would be a burden on both a man's schedule as well as his adrenal glands. Miocic, however, downplays any difficulty he may have being both a professional fighter and firefighter when FOX Sports chats with him on his last day working at the fire station, last Saturday, before he turned his full attention to his fight Dec. 13 against former champion Junior Dos Santos (16-3).
"Things have changed a bit [since becoming a UFC contender], but my scheduled works pretty well for me," he tells us.
"I do my days at the station and then get my training in."
This has essentially been the second training camp where Miocic has focused on Dos Santos, as the two previously had a bout scheduled before "Cigano" had to pull out because of injury. However, Miocic says that having another go around studying for the Brazilian hasn't made him extra prepared for the matchup.
"That doesn't change things too much," he explains.
"We already knew who he is and how good he is."
Though the Croatian-American believes that a win over Dos Santos will bring him within reach of a UFC title, he also insists that his eyes are not glazed over with golden thoughts of title bouts to come. "I'm focused on Dos Santos," he promises.
"I want to beat him. Once we do that, we can see what happens afterwards." 
---
---