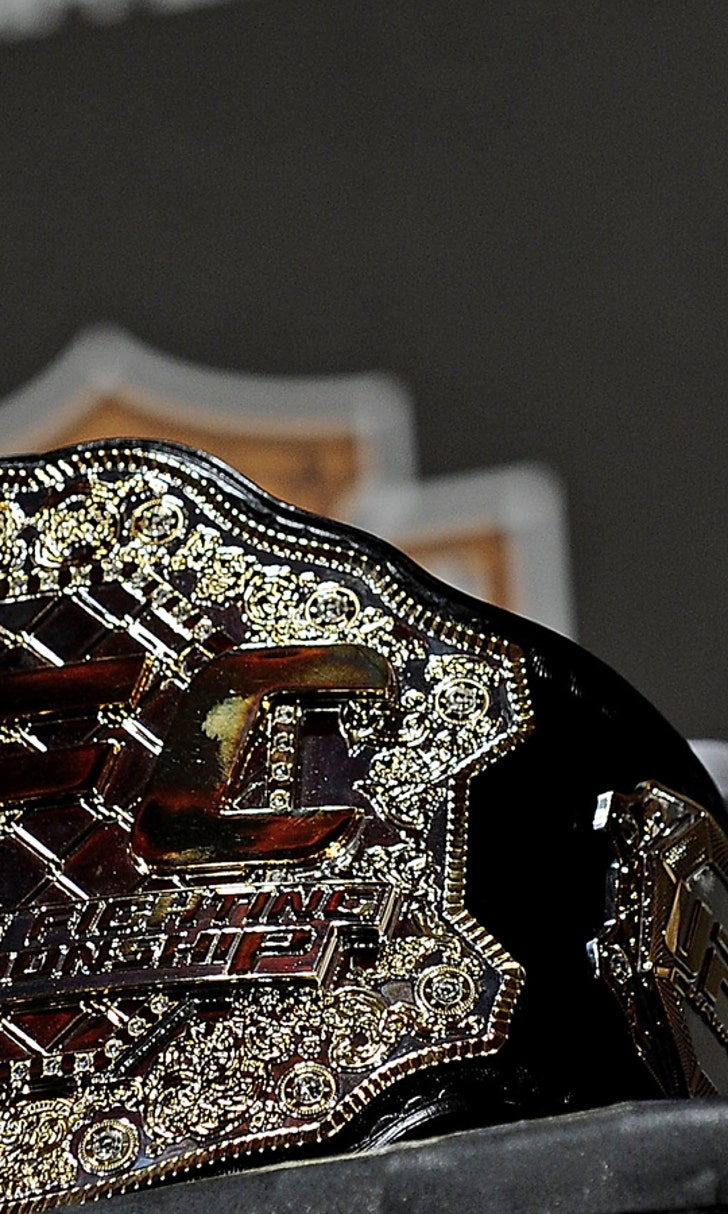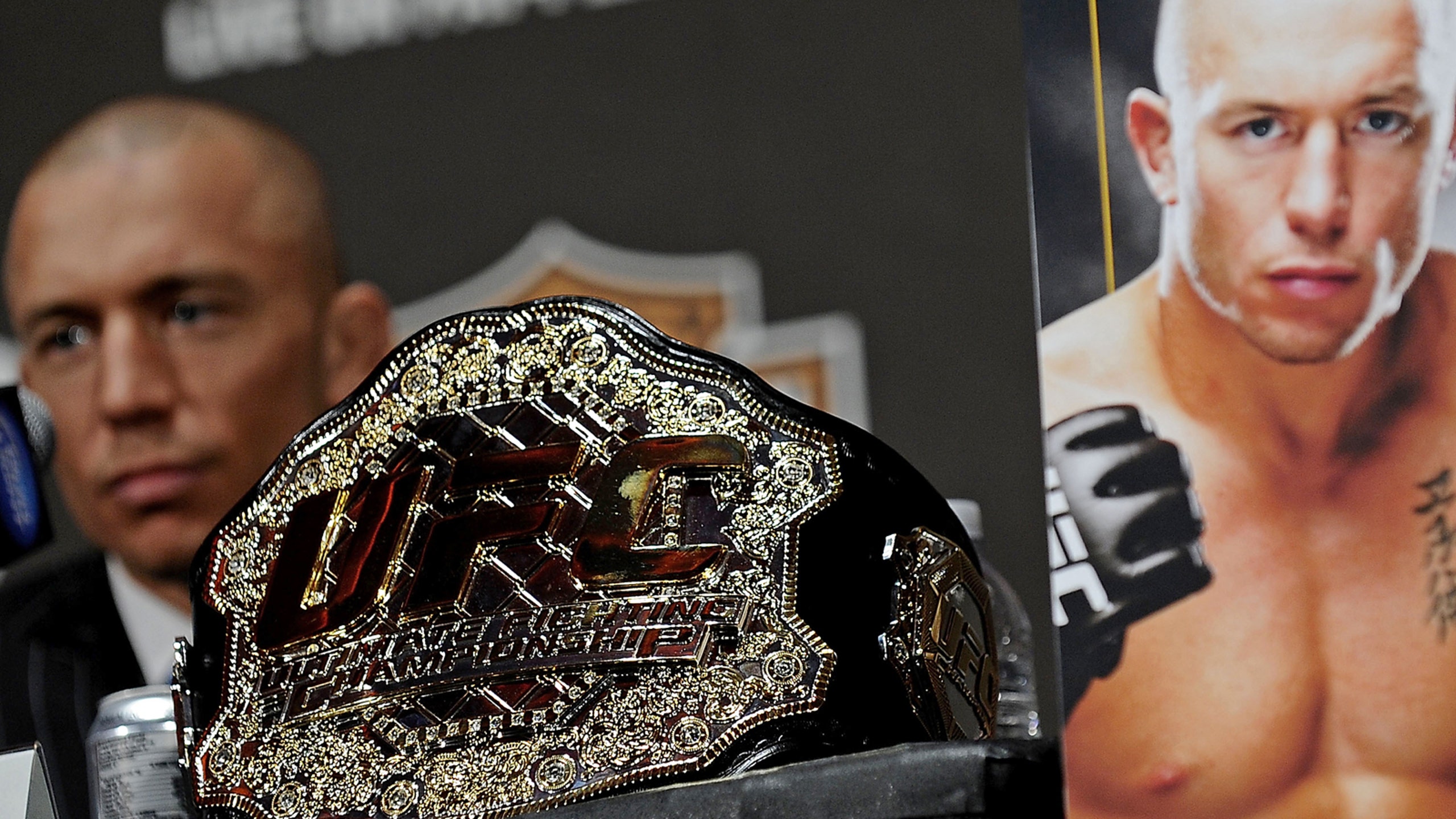 St-Pierre once begged for shot at UFC title, so why would he leave it behind?
BY foxsports • December 13, 2013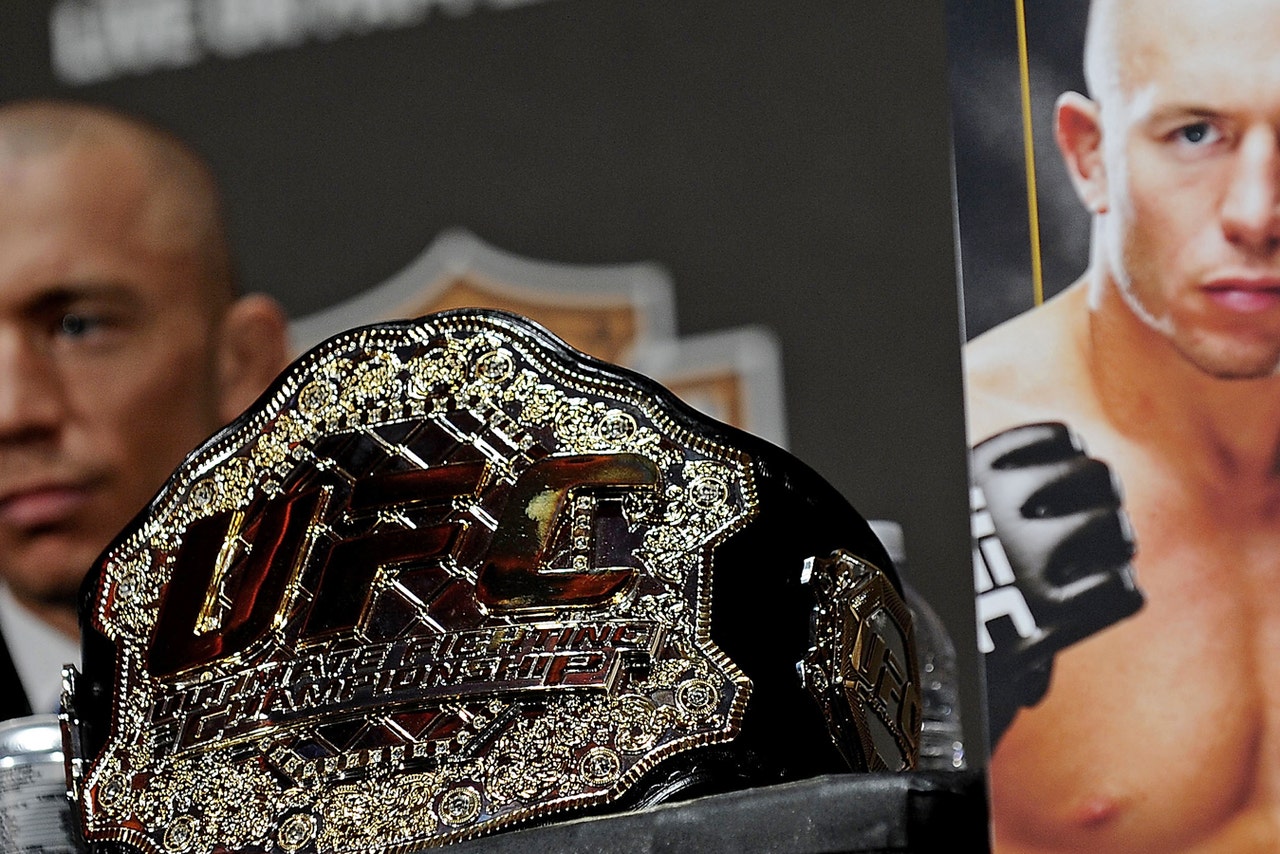 It was eight years ago when Georges St-Pierre was literally begging for the biggest fight possible. After knocking out Sean Sherk at UFC 56, St-Pierre took the microphone from Joe Rogan and got down on his knees.
"€œPlease, I want that belt so bad,"€ he said. "€œGive it to me."
All this time later, the UFC welterweight championship belt that he so desired is a burden. He no longer wants it. And so now, less than a month after he won a disputed split-decision over Johny Hendricks and then told the fight world he would "have to step away for a little bit,"€ he has elected to stay on the sidelines for the foreseeable future and willingly vacate his 12 pounds of gold.
After 2,065 days, the second-longest reign in UFC history, the 32-year-old St-Pierre told reporters on a Friday conference call that he wants to check out of his professional life to focus on his often-neglected personal life.
"The problem with me is what made me champion and what I am, it's my biggest quality but also a big issue for me. I'm completely obsessed,"€ he said. "When they announce me for a fight -- they say, '€˜You'€™re going to fight that guy, that day'€™ -- I start right away thinking about it. Not only thinking about it but getting completely obsessed about it. I think about it constantly. Before I go to bed, when I eat, when I drive in my car, when I train. It's completely crazy. So the fact that I don'€™t have [fighting], I'm going to focus on something else, normal life. I'm going to keep training because I'€™m a martial artist. That'€™s what I do in life. And get better. And If I come back one day, I promise you I'€™m going to get much better. I'€™m going to fix things and make myself stronger."
It was almost a delivery too small for the moment; one of the sport's greatest walking away with a few quiet words instead of a hail of pomp and circumstance. LeBron James' '€œThe Decision'€ it was not. But it was what St-Pierre wanted. He's clearly at the stage of his life where less is more.
It may not last too long. Several times, St-Pierre alluded to returning in the future. That is the question, after all, that most of the sport's observers are most interested in, particularly because his hiatus is framed as temporary.
St-Pierre said his decision was made with respect of the other UFC welterweights in mind. They have dreams, too, ones they'd like to reach whether or not he'€™s in the picture.
So in the meantime, Hendricks will face Robbie Lawler in Dallas at UFC 171 to crown a new champion, and then the division will move on, and St-Pierre will be history. Until he pops back up. Or doesn'€™t. Who knows?
"€œOne day when I feel I'€™m ready, I'€™m going to come back and instead of having a red sticker on my gloves [as the champion], I'€™m going to be the blue sticker and be the challenger,"€ he said.
Despite taking a beating in the Octagon at the hands (and feet and elbows) of Hendricks, St-Pierre said he was back to 100 percent physically, that he's never felt better when it comes to his health. But as he did at the end of the night, he referred to personal issues that he would not elaborate on as the source of his concern.
Even before he stepped in with Hendricks, St-Pierre knew he would be stepping away from the sport that has made him rich and famous, contrary to his then-statements that he would fight on. It was only the controversy of the ensuing match that made him hesitate on an announcement, he said, and what confused the message.
The prospect of putting himself though another training camp was simply too much.
"€œWhen a guy says he'€™s having issues and literally can'€™t focus, you can'€™t be in this sport when that's the case,"€ UFC president Dana White said.
St-Pierre had largely disappeared from public view since the UFC 167 bout, taking an extended vacation that most recently included a trip to Dubai.
In the time since, there were countless hints from members of his entourage about what his future would hold, but most made it clear that the final decision rested with St-Pierre, who at 32 years old, has spent almost 12 years in the sport, including more than seven of them as the UFC champion or its top contender. His Nov. 16 win against Hendricks marked his ninth straight successful defense, and 12th consecutive win overall.
While his intentions were, for a time, murky, they incited full-fledged debate over what he owed the fight game. Now the talk turns to whether he is done, and if so, what his legacy will be.
There is little question he has the most decorated resume of any welterweight in history, but given his relatively youthful age, he will continue to face questions about his future for some time, unless he disappears or makes a definitive statement one way or the other about retiring or returning.
"The story isn'€™t finished yet,"€ White said. "The guy is going to go deal with his stuff. If he comes back and wins again, whatever the champion does in between, and [St-Pierre] comes back and wins again, then defends it a bunch of times, then retires with a streak, who knows? Because he'€™s walking away, it's just like you put a bookmark in it and we wait to see how this story ends."€
---
---