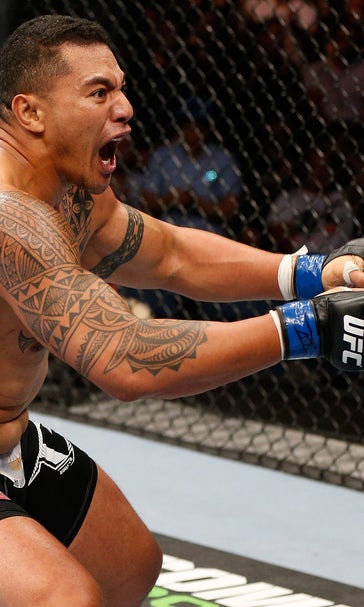 Soa Palelei smashes Ruan Potts, racks up third TKO victory in a row
BY Damon Martin • May 10, 2014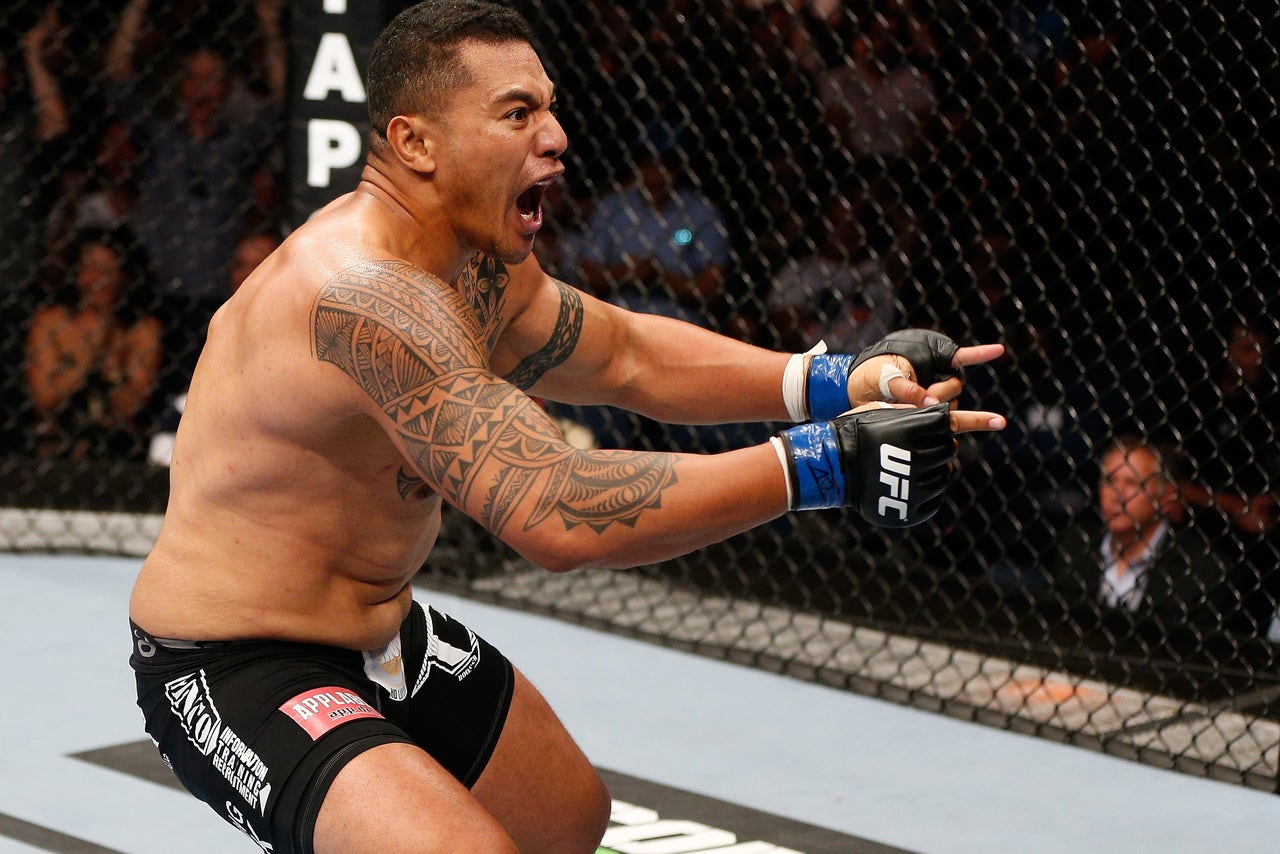 CINCINNATI, OH -- Getting stuck underneath Soa Palelei is becoming one of the least enviable positions in the entire UFC heavyweight division as the giant Australian once again dusted off another opponent, making quick work of newcomer Ruan Potts with strikes on the ground.
Following a similar performance where Palelei mounted and smashed former UFC fighter Pat Barry, he opted for the same attack against Potts, who is known more for his ground attack than his striking.
Palelei slipped out of an early guillotine choke attempt from Potts, and as it turns out that was the only offense the South African would mount in the entire fight.  Palelei wasted no time slipping to side control and then to full mount where he rose up and started to rain down shots from the top.
One left hand is all it took as Palelei uncorked a huge punch that flattened Potts on the mat, and that was all she wrote.
Since returning to the UFC, Palelei has racked up a perfect 3-0 record with three stoppages.  If it wasn't for the short timing, he would probably ask to fight on the upcoming UFC Fight Night card in New Zealand, but regardless of when he competes next, it's likely Palelei will take a decided step forward in the division.
In a weight class filled more and more by smaller heavyweights, Palelei is a throwback with huge size and power and he's going to be a tough out for anyone that goes to the ground with him in the UFC. 
---
---