Ultimate Fighting Championship
Ultimate Fighting Championship
Silva savoring role of father, teacher
Published
Jun. 18, 2012 1:00 a.m. ET

Thor Davi Silva's third-grade classmates have fathers who are accountants, policemen and bus drivers. They're in sanitation, in the military and in the public health sector.
Thor's the only third-grader in his class whose father is nicknamed "The Axe Murderer".
It's got to be a unique childhood, growing up as the son of one of the most celebrated mixed martial arts technicians of all time. But for 8-year-old Thor, the son of UFC legend Wanderlei Silva, it's been a delicate balance between standard American childhood stuff (you know, birthday parties, gymnastics, SpongeBob) and the disciplined principles of a lifelong fighter's regimen.
For Silva, just being Dad is a fascinating job in itself. "It's amazing," the 35-year-old says, a week before he travels to Brazil for a rematch with Rich Franklin on June 23 at UFC 147. "I've watched him grow, and now, to see him actually understanding martial arts, it's a tremendous gift. I love him very much."
You don't see the warm and cuddly side of The Axe Murderer all that often, but when the subject of Thor comes up, his voice takes a different tone; his intensity drops one level. "He's my son. He's my everything," he concedes. "There's no pressure, but I love that he's into martial arts. I think it's very good for his life. It's good for any young person's life."
Silva's long been a grand ambassador of mixed martial arts, dating to his pre-UFC days. But in a day and age when it's becoming in vogue to outwardly state that you wouldn't encourage your children to play the violent sport you did for a living (cough, NFL, cough), Silva sees only the positives in passing the "wand", so to speak, to young Thor.
"It instills discipline. It's about the mental and the physical. And he likes it! He genuinely likes it," Silva says with a laugh. "I'd want him to do mixed martial arts for as long as he likes it. I hope my son is a fighter in the future."
As for Thor? Well, not surprisingly, he's quickly becoming The Axe Murderer's biggest fan. "He's at the age now where he's starting to really get it. He knows what's going on. He understands," Silva says. "He says 'Dad, you've got to beat this guy!' And we'll watch it on TV, and he'll ask why I did this or why I did that. It's all very rewarding."
"Training is really good for kids," he adds. "I don't know if he'll compete or not — that's his decision."
Silva's eyes have been set on a few other young fighters in recent months. As the head trainer and face of the Wand Fight Team Training & Conditioning Center in Las Vegas, Silva is more than just a recognizable name on a fancy sign. He's the heart and soul of the gym. And in his time working with amateurs, he's finding rewards in the unlikeliest of places.
"In our gym, we've seen a lot of guys who've come in who've never respected their moms. They've never respected their dads. They don't respect their teachers. They don't respect their bosses," Silva explains. "But, then they come in the gym, and you start to see a change in their lives. They learn order. They learn respect. They learn discipline. Watching those changes in a young man — that's what's really special."
It's more than just personality and character, though. Silva's seen physical changes in his fighters that have completely changed their lives. "We save guys in the gym. Their moms or dads don't have time or whatever, but we come in and we give them something they don't get in the home."
Silva tells a story about one of his favorite students, a guy named Kalil. Two years ago Kalil walked into Silva's gym having never worked out a day in his life. "He was 280 pounds. He was fat. But he wanted to be there," Silva says. "He was terrible at first, but we worked with him. He kept showing up, kept working hard. In two years, he went from a 280-pound fat guy to the 205-pound guy he is today. I'm so proud of him."
Kalil's 5-0. He's won four by knockout. Silva beams with pride over his "Extreme Makeover: MMA Edition" project: "He never did a day of martial arts in his life. He drank. He smoked. We changed his life. Mixed martial arts changed that boy's life."
"Exercise is a big problem in this country. It's a big problem everywhere. Kids like to eat. They like to play video games more than play sports now. They just watch TV and get fat," Silva says. "But if you get them in the gym, if you give them the support system, and you give them something to strive for, they have an alternative. They can start living their lives."
Silva's been around the block, with 47 MMA fights under his belt. He's won titles. And The Axe Murderer is getting perhaps the most joy out of his career in this stage of it. "Working with Kalil, working with the other guys in the gym, seeing them grow and improve their lives — it's amazing."
In November 2011, Silva fought Cung Le at UFC 139. In what many described as the best fight of a packed card, The Axe Murderer won by TKO, notching the 34th win of his career.
"The best part of that one was that Thor was there," Silva says. "He got to watch in the stands."
And now, as Silva — fighter, father, and coach — returns to his native Brazil for a long-awaited rematch with Franklin, he can't help but think of the impact he's making on not only his son, but also the many fighters who've looked upon him for inspiration.
"They inspire me. All the guys at the gym — they've made me better. Better in so many ways."
And Thor?
"I just can't wait to see what he becomes. As a fighter, or not as a fighter — it's really up to him. It's not about that. I am excited to see him grow up into a wonderful man."
Thor's father may be nicknamed The Axe Murderer, but he's no monster. He's one of a kind. Inside and outside of the ring.
---
---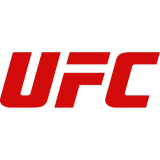 Get more from Ultimate Fighting Championship
Follow your favorites to get information about games, news and more
---