Ultimate Fighting Championship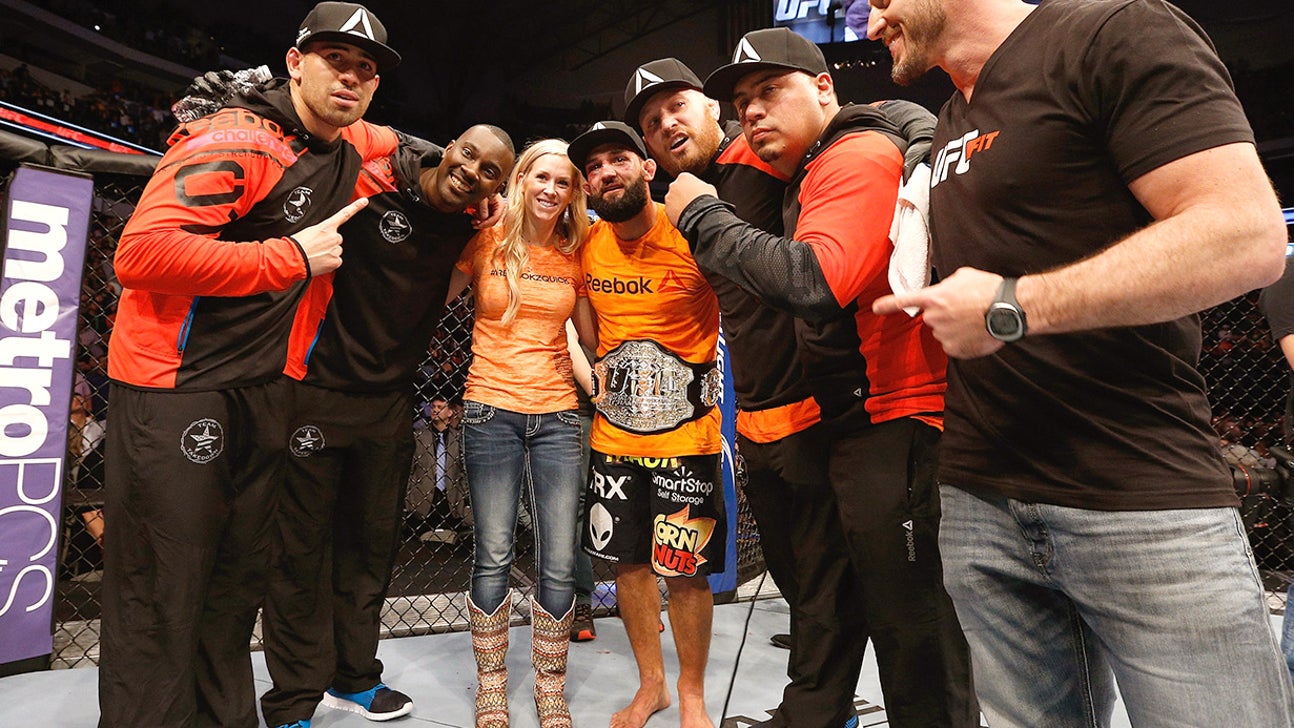 Ultimate Fighting Championship
Say hello to a completely new welterweight division in a post-GSP era
Published
Mar. 16, 2014 4:00 a.m. ET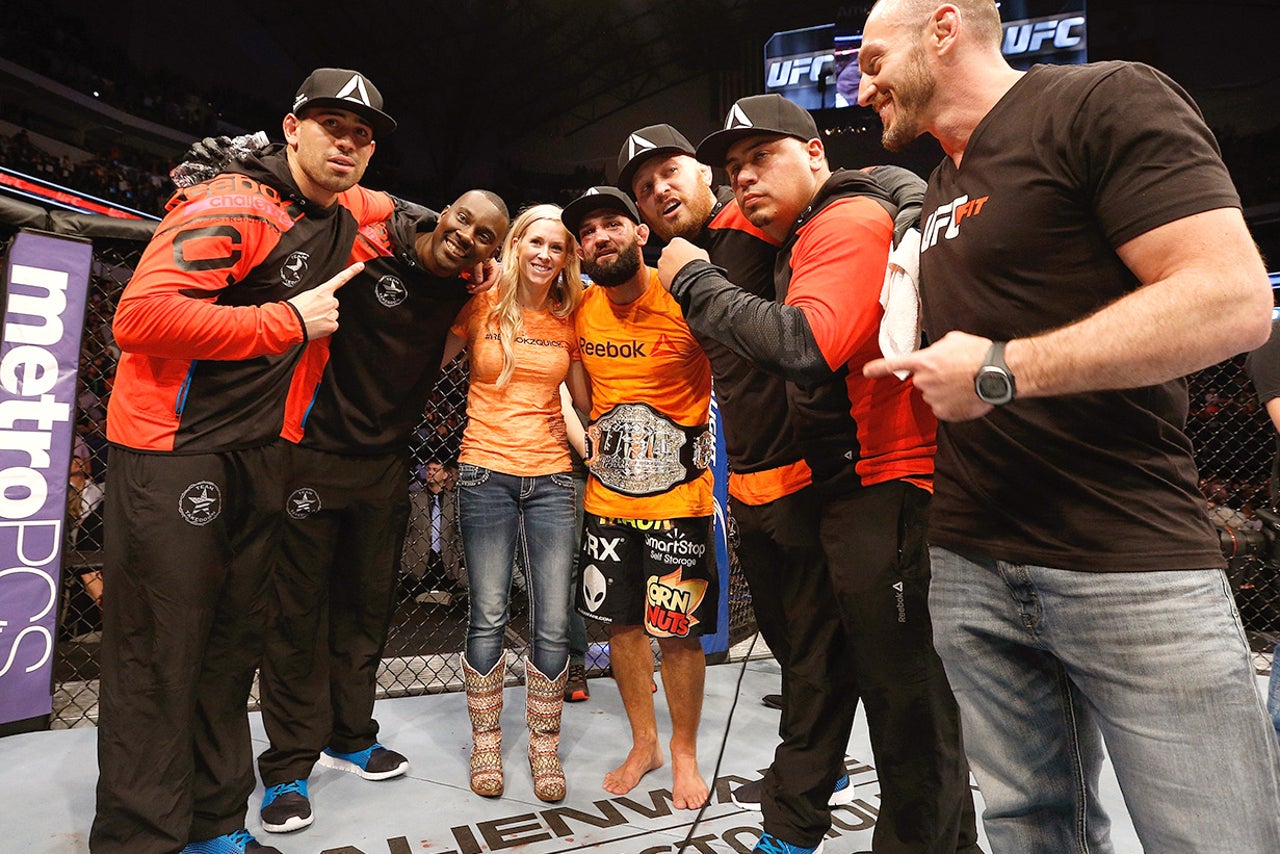 Saturday night's UFC 171 card was primarily billed on the main event pitting Johny Hendricks against Robbie Lawler with the winner being crowned the new welterweight champion in the wake of Georges St-Pierre's semi-retirement from fighting.
The bigger picture, however, was that the show from Dallas was really a welterweight showcase with seven of the top 15 fighters in the world competing, and all of them vying for a top spot in the division.
When the dust settled, Johny Hendricks stood atop the mountain after going to battle with Robbie Lawler for 25 minutes in what has to be considered one of the greatest title fights in UFC history.  It was an exciting fight from bell to bell, and it also helped to complete what will look like an entirely new welterweight top 10 come Monday morning.
The moment Georges St-Pierre decided to give up his belt and take a sabbatical from fighting, a new champion being crowned was a forgone conclusion.   When Johny Hendricks was placed back in the title fight, it was pretty much assumed given his performance against St-Pierre in a bout many believed he won in the first place. 
But the outcome of UFC 171's three featured welterweight fights shifts this entire division on its head just a few months after St-Pierre left behind one of the most dominant title reigns combat sports has ever known. 
Carlos Condit was supposed to be the next in line for a title shot, but up and comer Tyron Woodley had other ideas.  The former Strikeforce competitor cracked Condit with right hands early and often in their fight and took him down at will.  The unfortunate ending where Condit may have blown out his knee could mar the result somewhat, but no one can deny Woodley was up on the scorecards and doing very well for himself all the way until the fight was over. 
"I want to be the world champion," Woodley declared at the post fight press conference.  "I think that alone, that persistence, warrants me a world title shot.  Me and Johny Hendricks got some unfinished business from the Big 12 days of wrestling and I would love to get my hands on him and I think it's a crazy fight."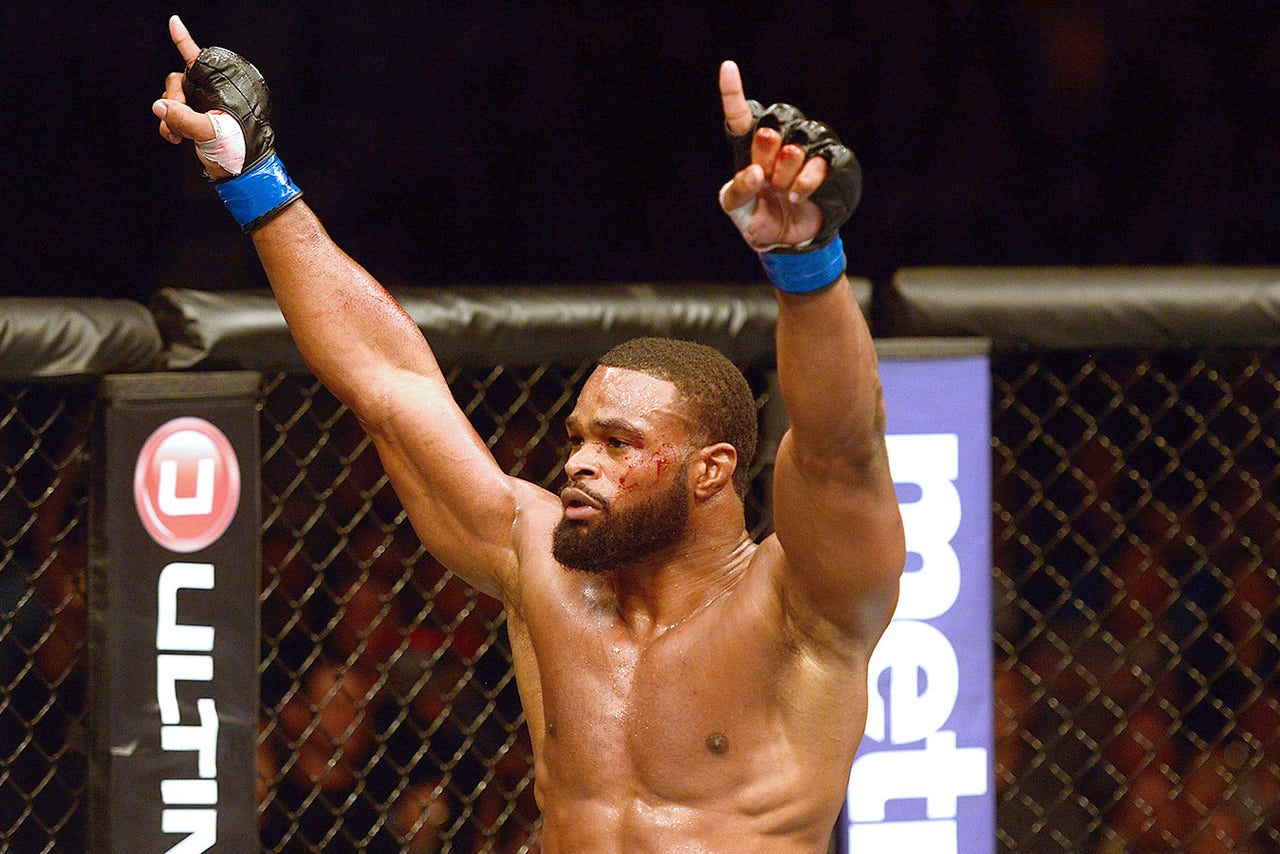 Tyron Woodley is a new contender in the division
In the other featured welterweight bout, Hector Lombard rag dolled former title contender Jake Shields for 15 straight minutes to win a lopsided decision.  It was Lombard's second fight at 170 pounds, and while he didn't get the knockout in this bout like he did in his debut, he left no stone unturned when proving he was the superior fighter to Shields.  Heading into the night, Shields was ranked No. 6 in the world and held wins over Lawler, Condit and Woodley.
Lombard's win knocks Shields out of the running for a title shot, and places him front and center in Hendricks' path to find the next No. 1 contender.
"I would like to get that please," Lombard said pointing at Hendricks' newly won title. "I beat the guy that he was calling himself that he had the right to fight for the belt because he had four wins (over the top guys), so I believe now that Robbie is out of the picture, I can be a top challenge for him."
UFC 171 not only crowned a new champion, but radically shook up the status quo in the welterweight division.
Woodley and Lombard will undoubtedly make waves while Condit and Shields will fall.  Meanwhile, Rory MacDonald's stock skyrockets following his win over Demian Maia and his current No. 4 ranking. Then there's Matt Brown, winner of six fights in a row with a chance to make it seven in his next fight against Erick Silva in May.  And of course there's still Robbie Lawler, who was one round away from standing tall as champion in his first ever UFC title fight.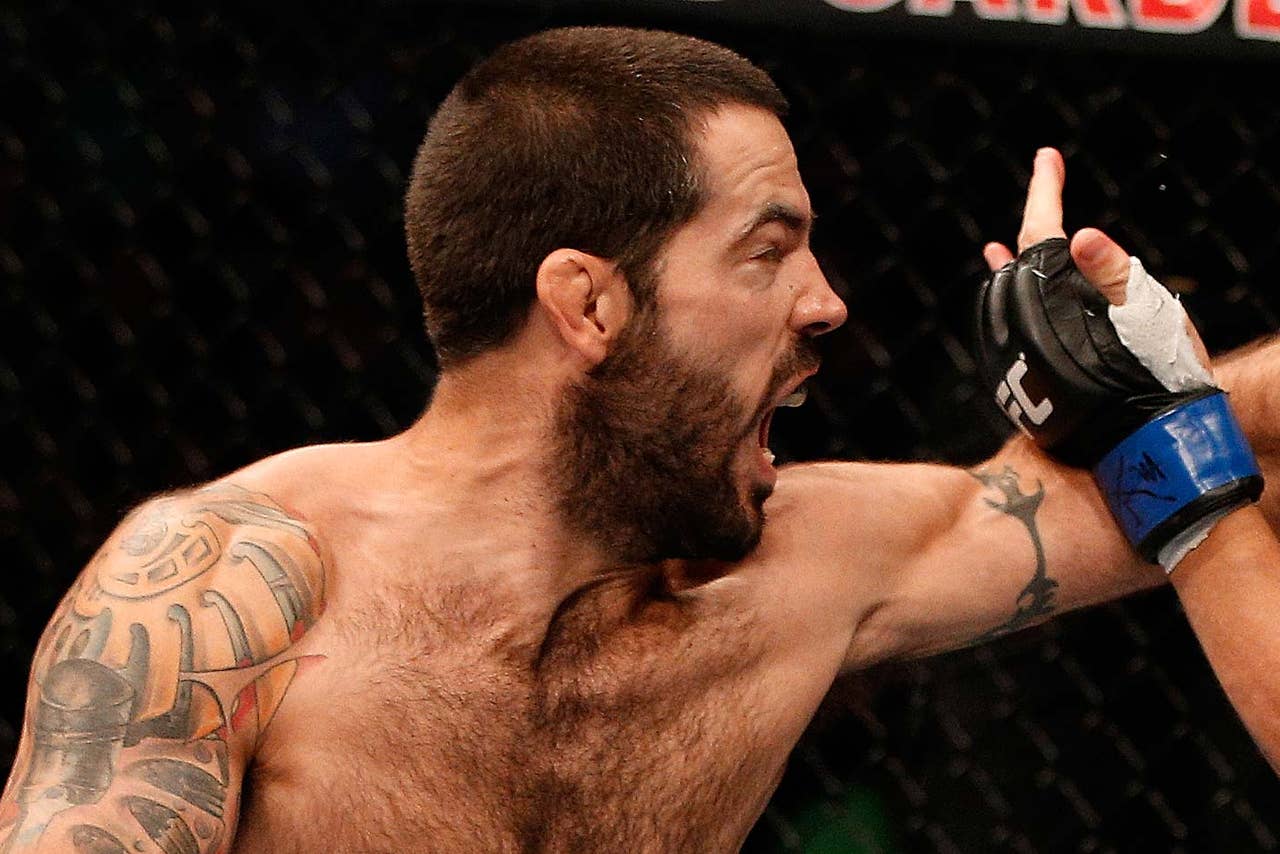 Matt Brown holds the 2nd longest winning streak in the division behind the new champ
You can also add in the fact that outside of Johny Hendricks, the last eight opponents that St-Pierre faced in his title reign are either retired, well outside the top 10, or coming off a loss after this card (Shields, Condit).  St-Pierre only decided to stop fighting a few months ago, but if he ever returns, it will be a vastly different division than the one he left.
For his part, Johny Hendricks wanted to become the champion for a number of reasons but among them sits the choice of his opponents now going completely out of his control.  Hendricks has never been a fighter to trash talk or hand pick fights, and now with the belt around his waist he becomes the hunted instead of the hunter.
"I'm not going to call anybody else out," Hendricks said.  "I'm not that type of person. I always called the champ out because I wanted to be him. Now that I'm him, I keep my mouth shout and go on my business."
It may take a few months for the contender's race to shake out, and a true No. 1 challenger for the belt to stand above the rest of the division.  When St-Pierre left, there was a buzz in the air about a fresh start to a weight class he ruled for so many years. 
It's doubtful anyone could have imagined things would change so much in such a little amount of time. 
---
---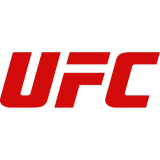 Get more from Ultimate Fighting Championship
Follow your favorites to get information about games, news and more
---