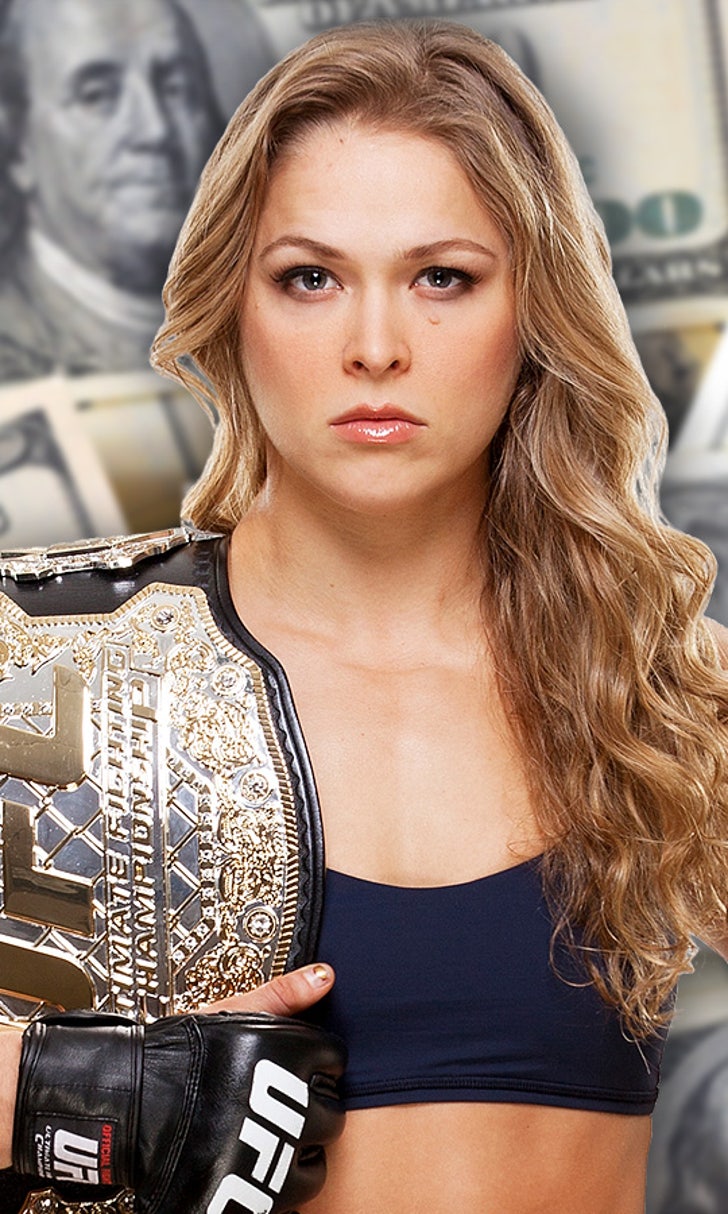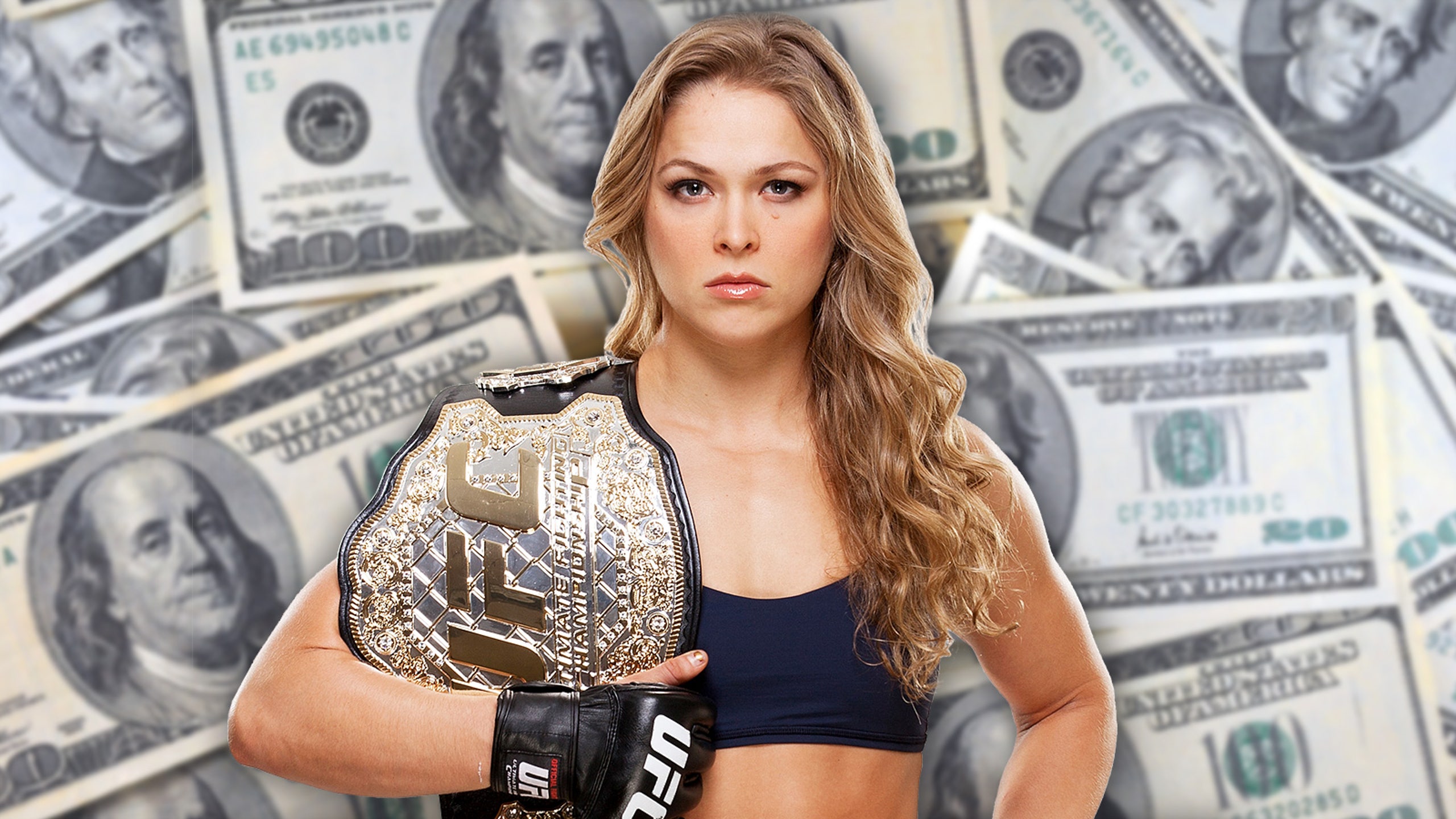 Rousey's corner bets stacks of cash on her
BY foxsports • December 21, 2013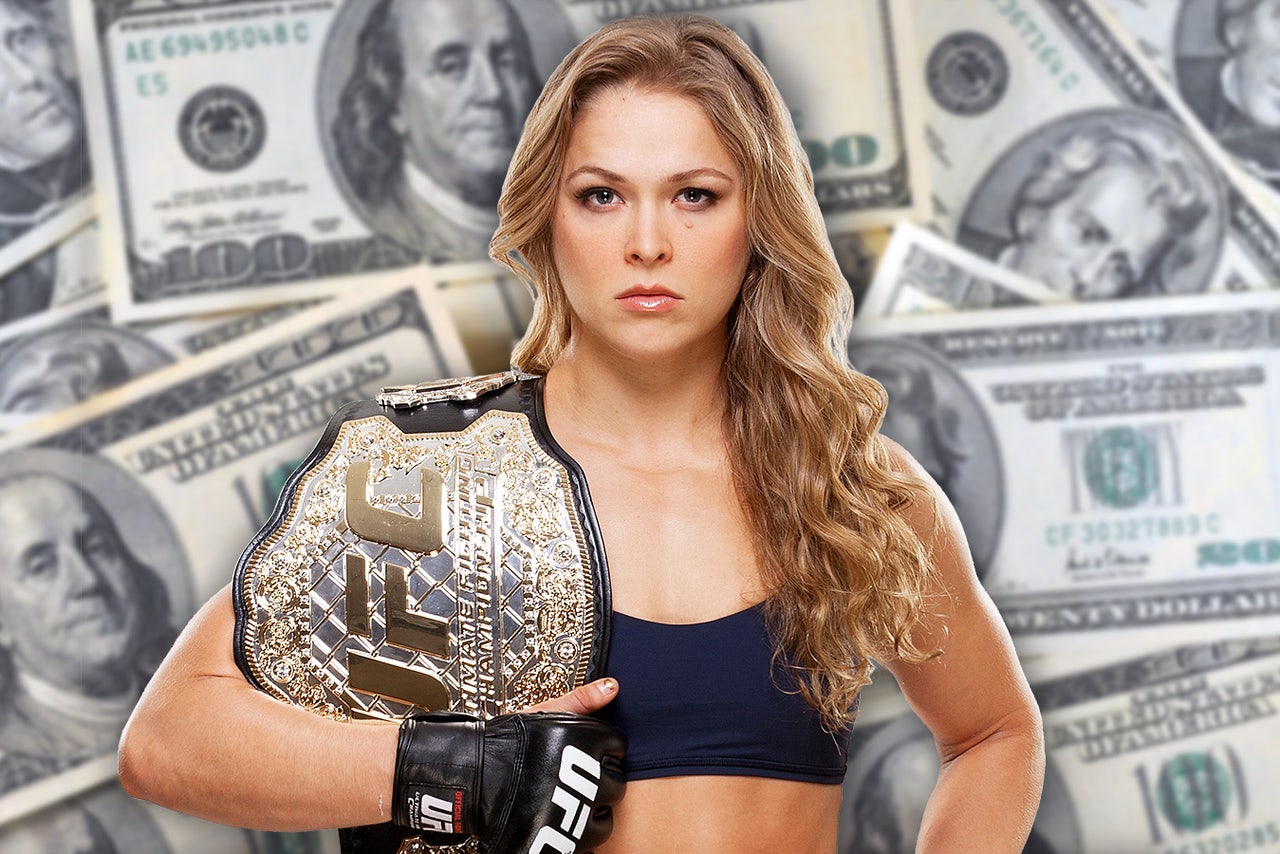 After just a handful of professional fights -- seven in all -- Ronda Rousey has dominated in such a way that the majority opinion across the sports landscape is that she's nearly unbeatable at her weight class. For proof, take in the fact that when the opening UFC 168 betting lines were released, Rousey was as much as an 11-to-1 favorite against Miesha Tate.
For most gamblers, that number is one to be avoided at all costs. It just isn't worth the risk of some fluky outcome, even if they are nearly 100 percent certain she'll win. So, not surprisingly, since the UFC 168 women's bantamweight championship line was released, it's come back down to earth, at least a little. On most lines, she'€™s more around 8-to-1 now.
Still, a big number, but apparently not enough to dissuade Rousey's biggest supporters from laying down some serious cash on her.
"My whole corner bets on me," Rousey told FOX Sports. "They get mad at me because my odds always suck. They split like over 20 grand every fight because they believe in me. It doesn't put any extra pressure on me. I'm like, 'F--- yeah.' My guys have so much faith in me they'll put down 20 grand to win five."
This time, the numbers are so lopsided that depending on when exactly they made their wager, a $20,000 bet would only win between $2000-$2500.
The first time Rousey and Tate met, Rousey was a -375 favorite on the opening line. The betting action moved slightly toward Tate, settling around -300 by the time of the opening bell. Of course, Rousey went on to win via armbar in 4:27, which at the time, was the longest fight of her career.
Still, the Tate line isn't even the largest of her short career. Against Liz Carmouche, she was a solid 10-to-1 favorite or more. With odds so lopsided, it's a high risk/low reward scenario, but so far, her corner has made a pretty impressive return on their collective investment.
"This time, my friends were like, 'Ronda, if it wasn't a sure bet, I would be mad at you,'" she said. "I was expecting the odds actually to be closer because I went to do all that movie stuff and I thought maybe more people would doubt me because of that. To see I'm up that much is kind of cool but no so great for friends. It's nice to know they're so confident in me though."
---
---