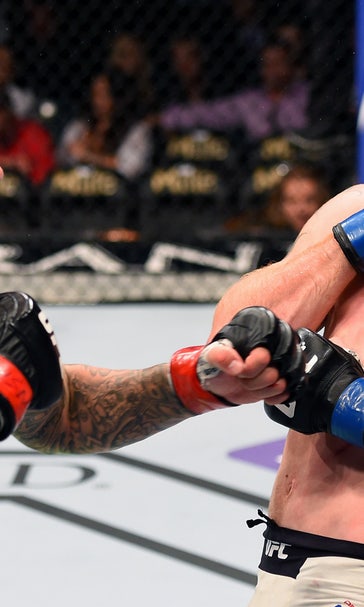 Ross Pearson talks mixing brains with bravery at UFC 191
September 7, 2015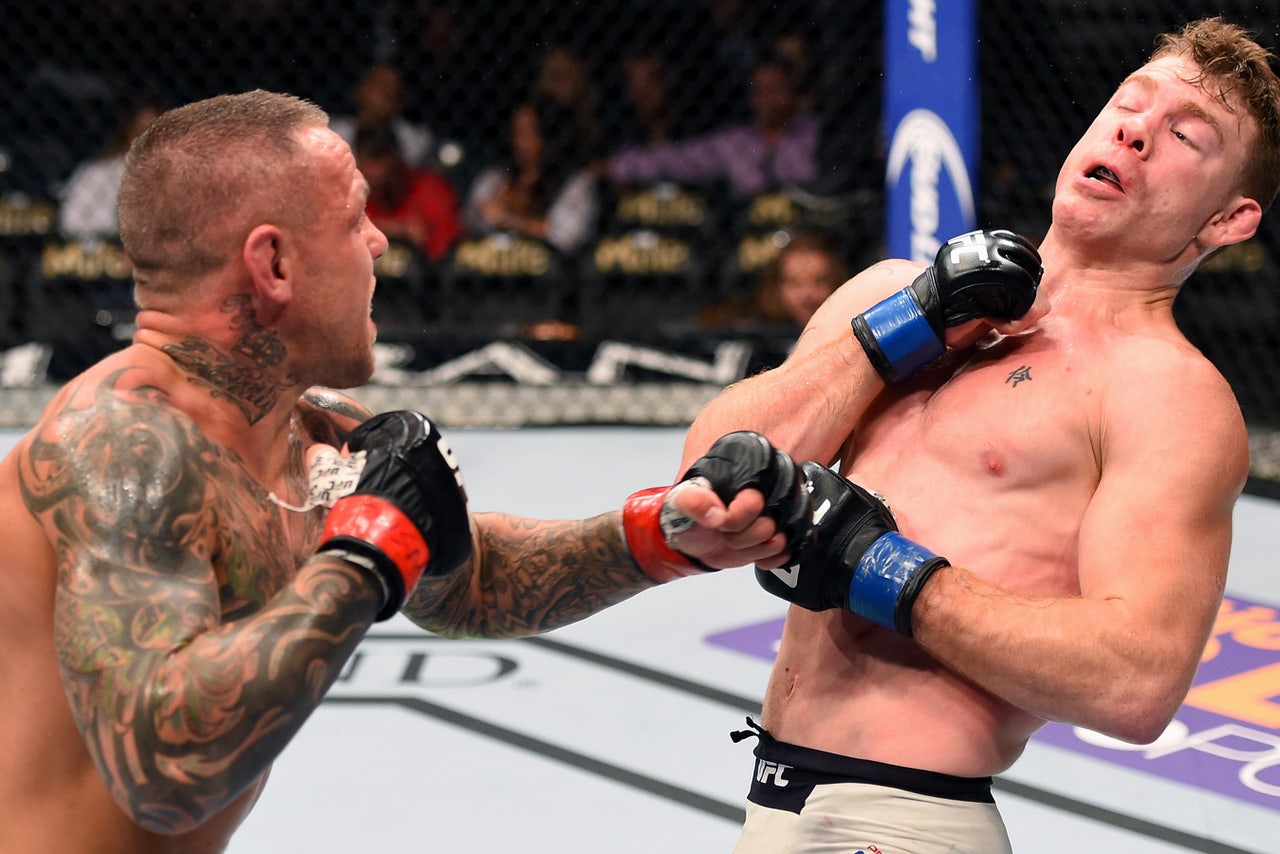 Since his first UFC loss, back in 2010 to Cole Miller, Ross Pearson has struggled to string multiple wins together. The British fighter has considerably rounded out his skills over the years, adding solid grappling on the feet and on the ground to his dangerous striking.
Still, he usually alternated between wins and losses, and he partially blamed his overzealous offense-first style. Heading into his UFC 191 contest against Paul Felder, Pearson decided to listen to his coaches and be thoughtful with his aggression.
The result was not just an exciting fight, but also a win. Still, it wasn't easy for the aggressive fighter to stay calm and pick his spots.
"Yeah, it was so hard," he told FOX Sports afterwards, with a smile.
"My coaches were telling me to settle down, 'let's settle, let's settle,' and I was just biting down on my gum shield saying, 'let's go. Let's let go.' But I kept my head together. I stayed focused. I was thinking a lot more. I wasn't just, 'let's have it,' you know?"
Pearson knew that his opponent was perhaps as dangerous a finisher as he, so he wanted to give himself the best chance at victory that he could. The old Ross may have chased Felder down, risking everything for a knockout.
The new and more mature Pearson, however, decided to mitigate risk as he worked hard for victory. "I know Paul can finish guys, can finish opponents, and I had to be aware of that," he explained.
"I didn't want to go in there all crazy and get caught, you know? It's happened before, in the past, and it's probably some of the reasons why I've gone, win, loss, win, loss, win loss. I get a little bit reckless, at times. I get a little bit too eager to knock someone out and that's probably my own downfall."
Moving forward, it may continue to be a struggle for the blood-and-guts fighter to fight with his brain as well as his brawn. However, he liked the result it got for him Saturday, so that should help remind him to use all that he's got at his disposal and fight like the truly skilled athlete that he is.
"So, it was definitely hard to stay patient, stay relaxed, but it got the win," he said.
"It got the job done. We had a good fight.
---
---