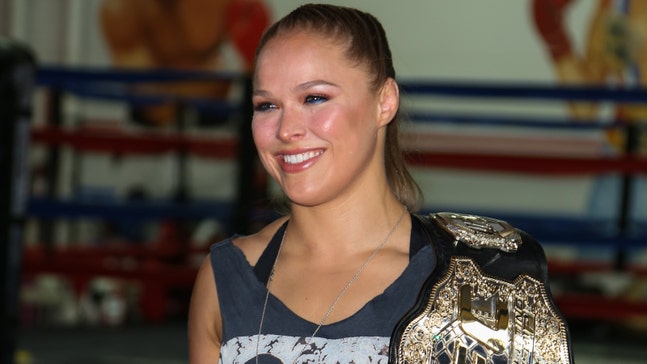 Ronda Rousey wants shot at WWE Divas Championship belt
Published
Oct. 28, 2015 7:36 p.m. ET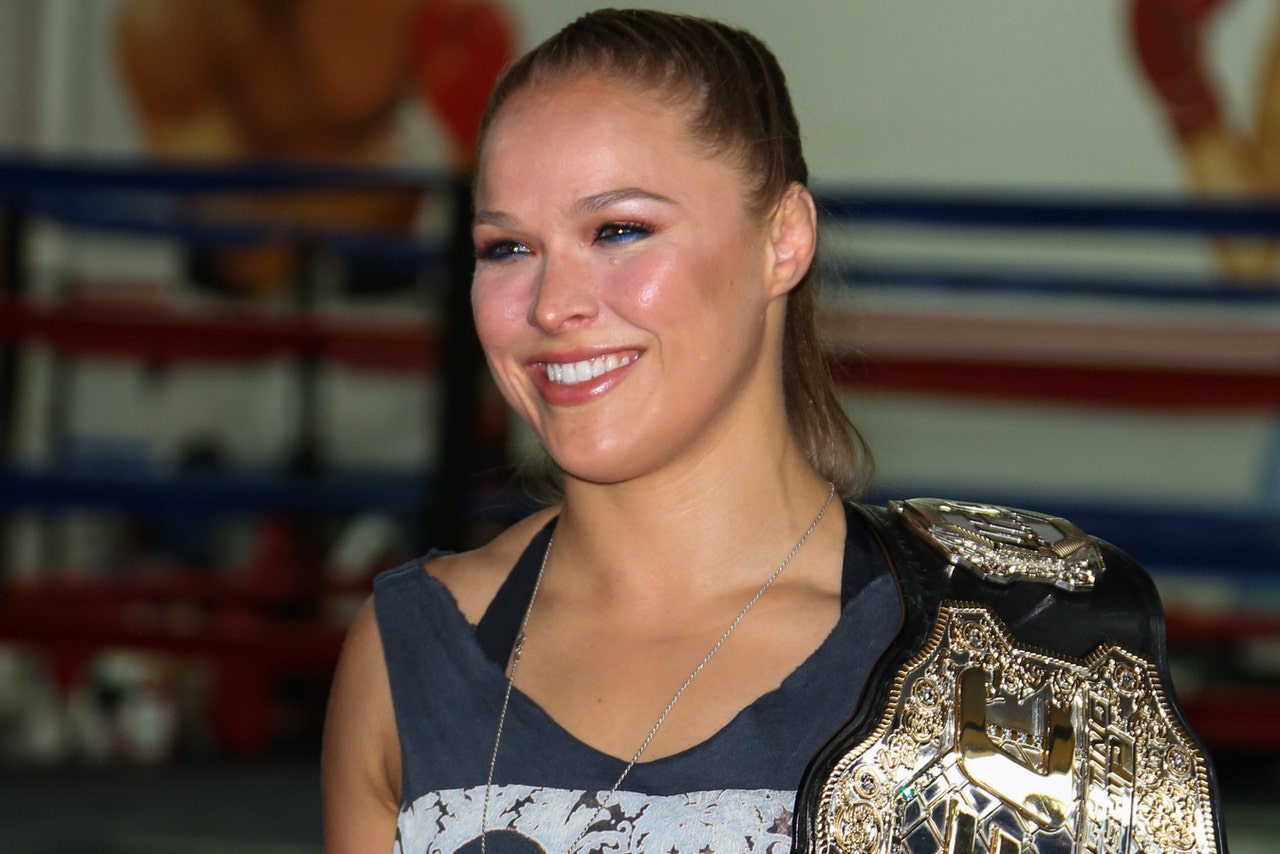 By Pat Bradley
Ronda Rousey is the best women's fighter in the world. Well, at least in the world of UFC.
The 28-year-old fighter, who has forced opponents into submission in a matter of seconds, has dominated the landscape of the MMA-based fighting company. Her 12-0 record speaks for itself, but even her most difficult fights have never really been in question. If she takes down Holly Holm at UFC 193 in Australia next month, there won't be much left for her to conquer.
But could Rousey leave UFC in the prime of her career? She's hinted at not wanting to fight forever, and it's not hard to imagine a scenario where someone as motivated as her would like to face some actual competition. She's also noted that she wants the UFC women's division to be self-sustaining without her star power, but considering they can't even find her equal, she might have to leave without achieving that goal.
The question now seems more when Rousey will leave, not if. But will she leave for retirement or another company?
"I want to be remembered as one of the greatest fighters of all time at any sport," Rousey told reporters at a media day in Los Angeles on Tuesday, via FOX Sports.
"What I would love to do: I got an Olympic medal, I would want to retire from MMA as one of the greatest of all time, I would love to have the chance to be the boxing world champion, and I would love to have the chance to be a jiu-jitsu world champion. I'd love to have the chance to be the Divas world champion and just be the best of everything at one point."
Rousey already made a surprise appearance at WrestleMania last spring, WWE's Super Bowl-esque event. She'll grace the cover of "The Ring" Magazine, hailed as the "Bible of Boxing," in January. In other words, it's certainly not out of the question.
For their part, WWE jumped on the opportunity to offer Rousey a spot in the ring. Current Divas champion Charlotte — the daughter of two-time WWE Hall of Famer Ric Flair — went so far as to call Rousey out.
At the very least, WWE's ability to write storylines gives Rousey something that UFC currently cannot: competition. Will that be enough to draw her from the Octagon? Only time will tell, but hanging the Divas belt from the opposite shoulder of her UFC world championships won't do anything to hurt her legacy.
More from NESN.com:
---
---