Ronda Rousey confirms UFC 207 'one of my last fights'
November 15, 2016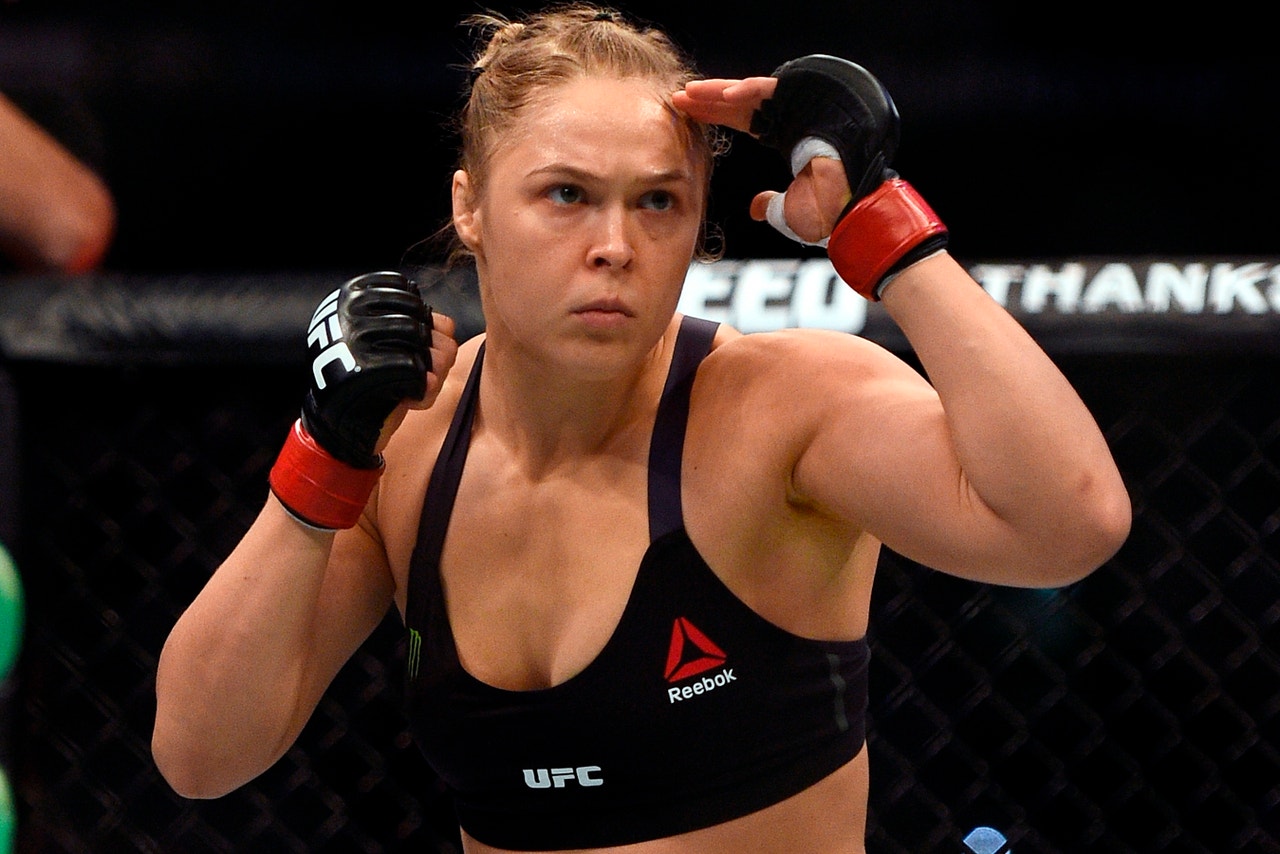 Ronda Rousey's career is almost at an end.
The former women's bantamweight champion confirmed on Tuesday during an appearance on "The Ellen Show" that her career is winding down and her upcoming bout with Amanda Nunes at UFC 207 will be one last times she ever steps foot in the Octagon.
"Not that long. I'm wrapping it up," Rousey responded when asked how much time she had left in mixed martial arts.
"This is definitely one of my last fights. Everybody better watch because the show isn't going to be around forever."
Rumors have swirled for months that Rousey was contemplating the end of her career with only a few fights left before she retired.
Sources told FOX Sports prior to the Nunes fight being announced that Rousey had targeted a couple key matchups that she wanted before calling it a career. At the top of the list was winning back the title she lost and then Rousey wanted to avenge her defeat to Holly Holm.
According to Rousey, fighting isn't wearing her down as much as the anticipation leading up to the fight where she's in such high demand for any number of obligations outside of the cage.
Rousey was a promotional machine after first arriving in the UFC in 2013 while introducing women's MMA to the company. She went onto defend her bantamweight title six times before suffering a knockout loss to Holm last November before Rousey decided to take a break from the sport and the public spotlight.
"I think it's more the build up that's tiring than anything else," Rousey confessed. "If we had a fight right now, I'd fight right now and then I'd go get dinner and I wouldn't feel tired about it. It's the weeks and weeks of build up beforehand and you know you're fighting this one person, it's like your showdown, the most important thing in your whole life and then millions of people are watching. It's that build up for weeks on end.
"If it just happened right now, I wouldn't be nervous at all. It's the waiting."
Rousey is now ready to return to the sport, but from the sound of things she won't be around much longer with retirement looming in the near future.
"I'm training twice a day since the beginning of August. I finally feel like I'm super ninja, good mode," Rousey said.
Rousey's appearance on "The Ellen Show" was her first interview since the fight with Nunes was announced for Dec. 30 in Las Vegas.
---
---