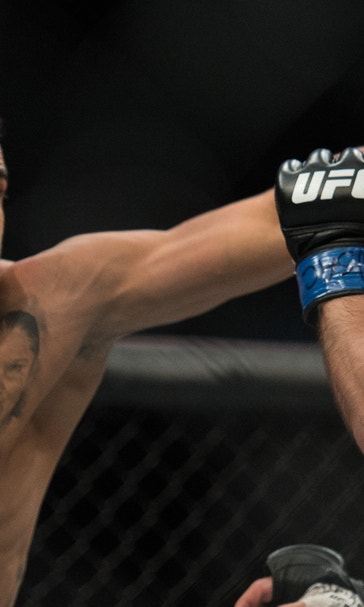 Renan Barao closing the door on a return to bantamweight for now
November 15, 2016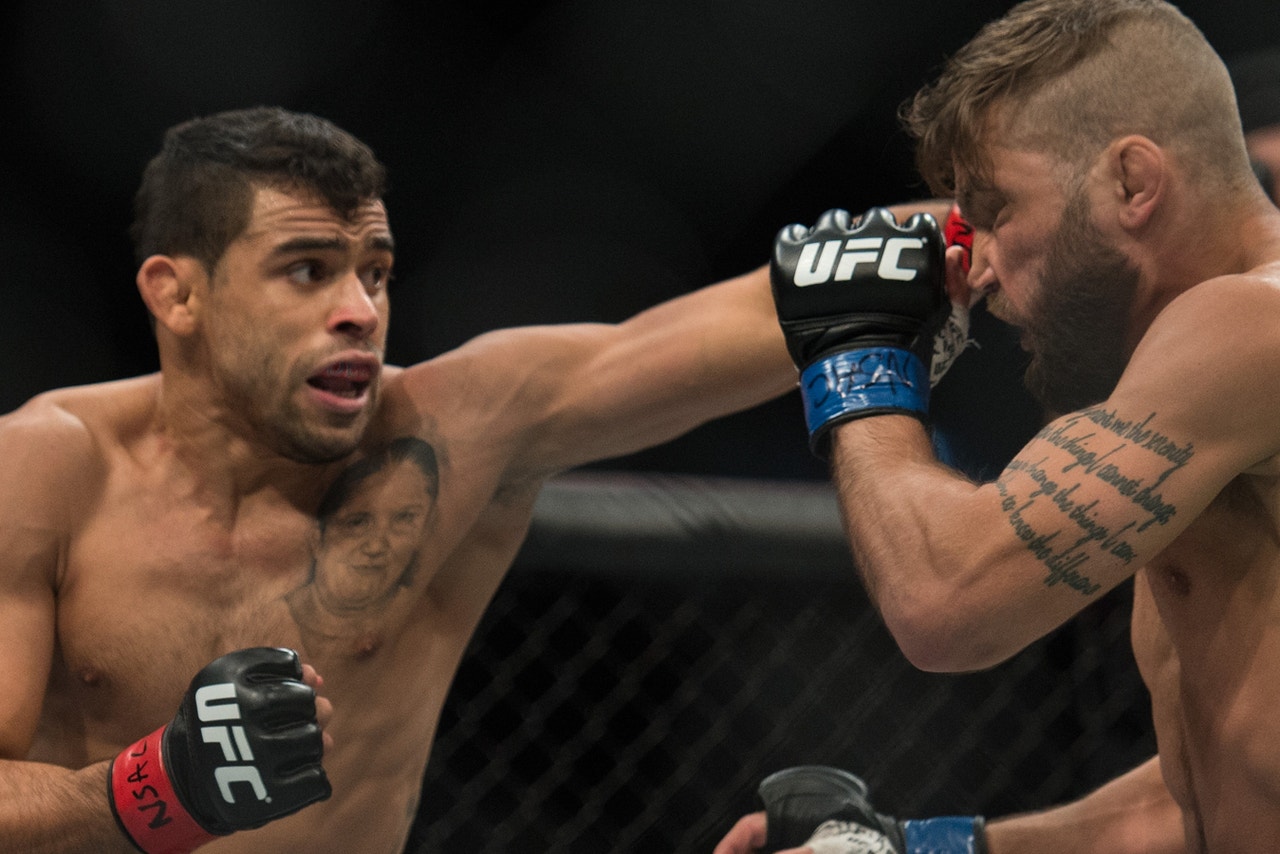 Renan Barao didn't get the result he wanted in his featherweight debut earlier this year, but he didn't let the loss to Jeremy Stephens discourage him.
Barao moved to 145-pounds after a series of disastrous weight cuts forced him out of one fight and severely depleted him for several others.
Barao battled Stephens back and forth over three rounds, but in the end the former bantamweight champion came away with a loss in his first fight in the division.
"That's what it comes down to when you fight to a decision, but I thought it was a really good, a really tough fight," Barao told FOX Sports from Brazil.
Obviously, Barao wanted to get a win in his debut at featherweight as he looked to climb up the rankings towards his ultimate goal to earn another UFC title shot.
At the same time, Barao can't deny how much better he felt without having to shed those extra 10 pounds that actually landed him in the hospital before while he was essentially destroying his body to make weight.
"I'm feeling really good, really strong in this weight class," Barao said. "That's because I don't have to suffer like I was suffering in the past with the weight loss. I was having difficulty recovering after the weight cut, which I believe affected my performances. I'm feeling really good and really strong at featherweight."
Barao has never officially closed the door on returning to 135 pounds one day but as his body adjusts to the extra weight he's carrying around now, it's going to get harder and harder for him to ever changes course and go back to bantamweight.
While he will never say never, it appears Barao is ready to focus his career on featherweight and leave the torturous cut to 135 pounds behind him.
"For now yeah," Barao answered when asked if he was done at bantamweight. "I'm feeling really good at featherweight and I hope to move a few steps up in the rankings."
While he got a top-10 opponent in his featherweight debut, Barao is now facing unranked former "Ultimate Fighter" finalist Phillipe Nover at this weekend's card in Brazil.
Barao is currently sitting as a 4-to-1 favorite over Nover, but he's not approaching this matchup like he's already got the win in the bag.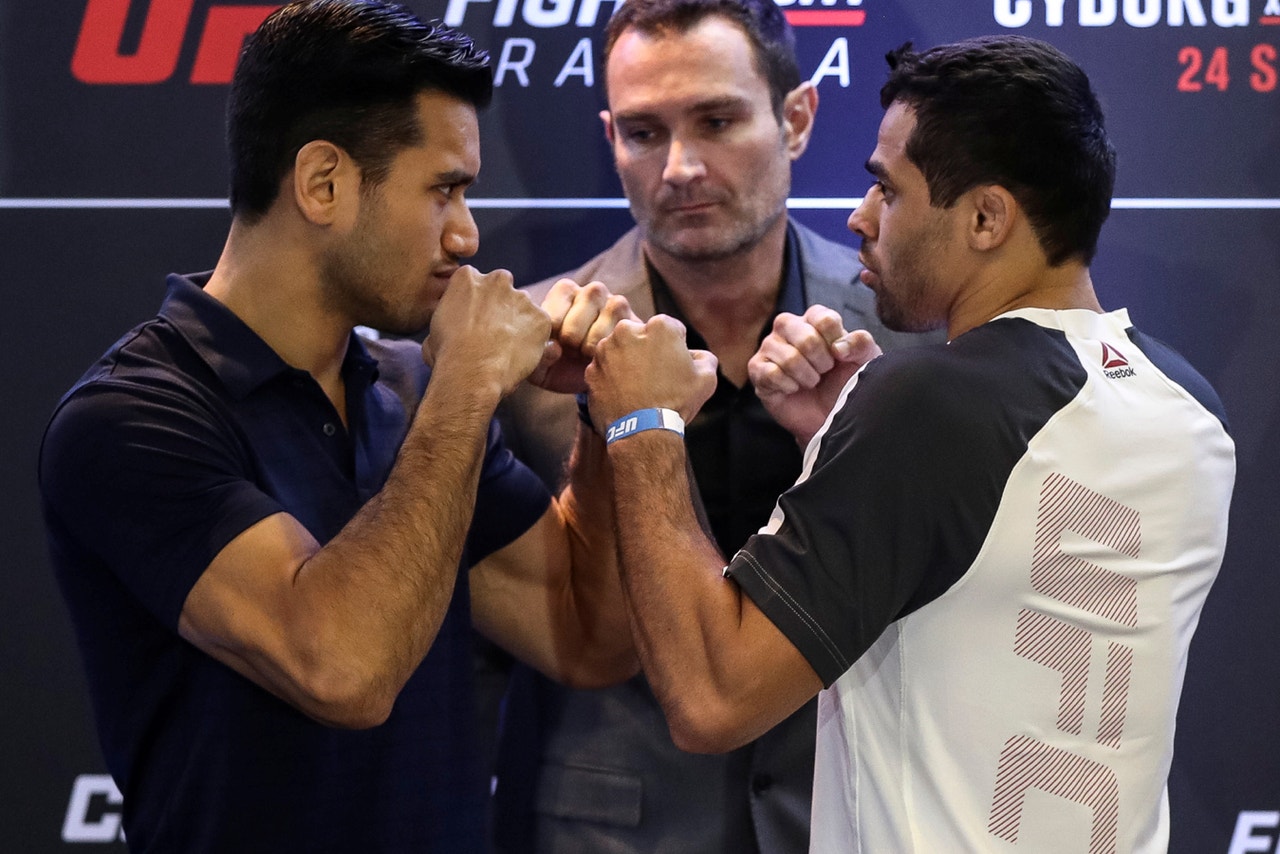 "My focus is the fight. I'm training like I'm fighting a top-five opponent so for me it doesn't matter that Phillipe Nover isn't a ranked fighter. I'm training the same way if I was fighting someone in the top five," Barao said.
"My focus in this fight is to get a knockout or submission. To finish the fight as soon as possible because I'm going to be very aggressive in this one."
With a 1-3 record over his past four fights, Barao won't ignore the dire consequences that would face him with another defeat. It wasn't that long ago that Barao was the UFC bantamweight champion with an undefeated streak that lasted for more than 30 fights.
He knows this weekend is do-or-die if he wants to not only make his move to featherweight successful but if Barao intends to one day re-enter the conversation for a title shot.
"I need this win no matter what," Barao said. "Probably one of the wins I've most needed in my career. I'm training really hard to make sure this happens."
---
---