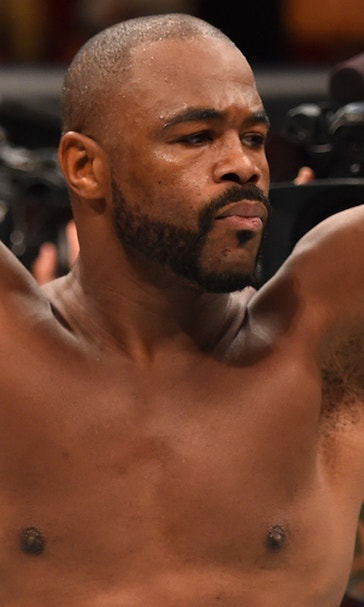 Rashad Evans wants to prove everybody wrong at UFC 205
November 15, 2016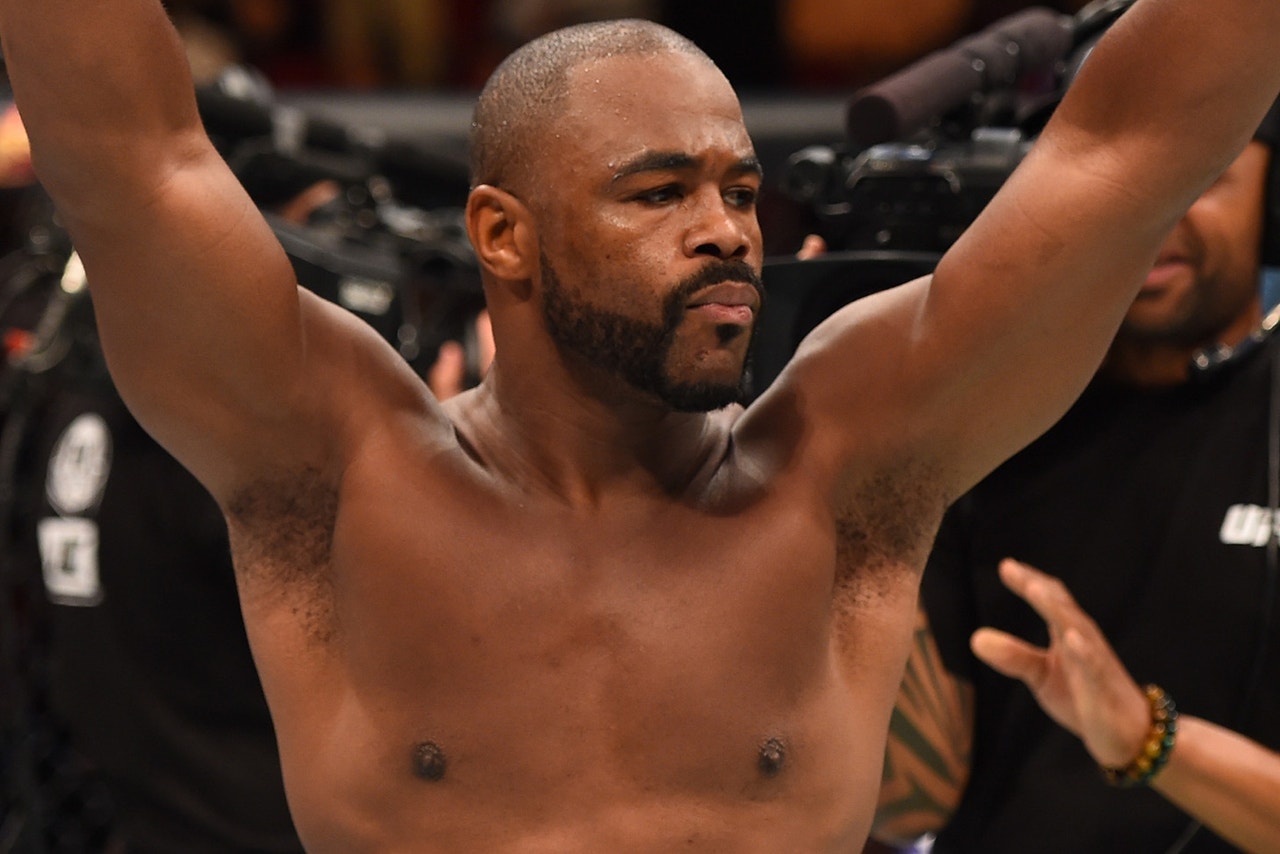 Seven years ago, Rashad Evans was standing on top of the world as the UFC light heavyweight champion.
At that time the former "Ultimate Fighter" season 2 winner achieved his dream to climb to the top of the mountain while becoming the best in the world at 205 pounds. Fast forward to 2016 and Evans is 37 years old and riding a two-fight losing streak after also facing a tumultuous return to action following several knee surgeries.
Evans has only fought two times over the last two years and he fell short in both instances. So it's not lost on the New York native just how big his next fight at UFC 205 will be as Evans makes his middleweight debut against Tim Kennedy.
"This is a gift. This fight is everything," Evans told FOX Sports. "To be in the position where I am, losing two fights in a row, and it's more than just losing two fights in a row. Cause sometimes fighters lose two fights in a row and it's not such a dire situation like mine is.
"For me, I'm coming off two knee surgeries and then having to bounce back from two losses in a row, it kind of adds something. Because I've been away for so long and then I lose two fights in a row. It's just like 'does he still have it?' You know what I'm saying? It's just a different kind of thing than just losing two fights in a row."
It's cliché to say that Evans' back is against the wall, but there's no better way to state the circumstances he finds himself as he prepares for the fight on Nov. 12.
For some fighters, just being on the UFC roster is enough of an accomplishment, but that will never satisfy Evans and that's why this next bout might be the most important of his entire career.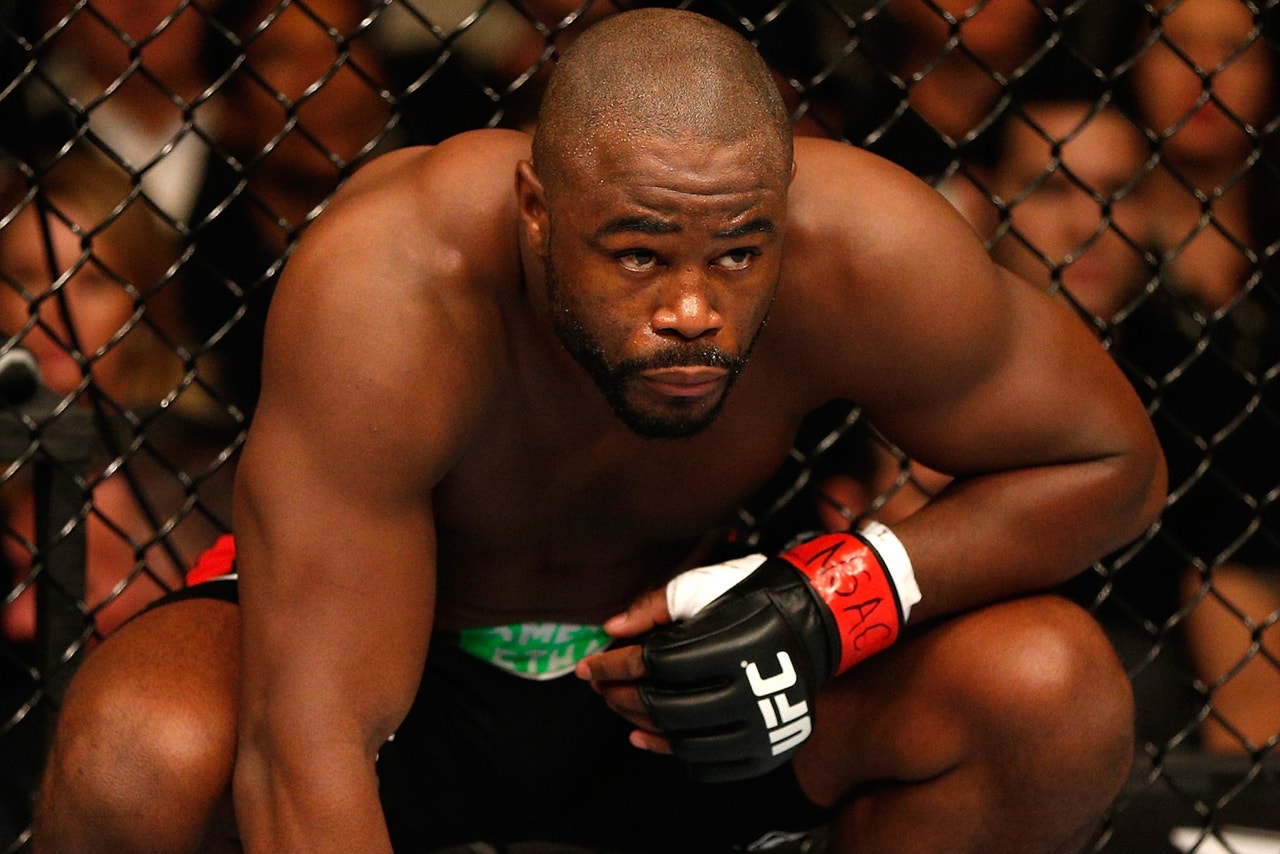 A win in his middleweight debut will put Evans back into the conversation as a threat to the top 10 and potentially a title challenger again before his fighting days are finished. Evans already holds a win over current champ Michael Bisping — a fact that's not lost on the veteran UFC contender.
Maybe more than anything, Evans wants to win at UFC 205 to prove to the naysayers wrong.  To use another overused sports cliché, Evans has been knocked down but he wants to show that he can still get back up again.
"My motivation is just to get back on top," Evans said. "The thing about it is, it just happens. We live in a world where it's 'what have you done for me lately?' To be at the top and then to lose and to be at the bottom, it would be great to just bounce back up to the top and be like 'what?' Just show everybody.
"You can't set the limits on what someone can do. I think that's what happens a lot. People are setting limits on what other people can do because they don't believe they can do it themselves. For me it would be great to just climb back on top and say 'I knew I could do it and I'm done'."
Everything about this fight will be a battle for Evans, including his journey to get down to 185 pounds for the first time.
It's been more than a decade since Evans wrestled at Michigan State at weights as low as 174 pounds, but he eventually made his way onto "The Ultimate Fighter" as a heavyweight. In other words, Evans' first fight at UFC 205 will be against the scale, but he's confident that he will get the job done when the time comes.
"It's going pretty good. I'm getting my weight down really well," Evans said. "I'm actually a lot better than I thought I would be at this point. I've been making sure I'm disciplined with everything and not allowing myself to fall off and eat bad foods or just not paying attention to my diet."
While Evans can't hide the do-or-die circumstances looming overhead as he enters the fight with Kennedy, he's also keeping a positive outlook on his prospects for the future. Evans knows deep down that he's still one of the best fighters on the planet and if shows up that way on Nov. 12, he's going to walk out with his first win as a UFC middleweight.
"I feel like if I go out there and fight the way that I'm capable of, this will be one of those fights where people go 'damn, we slept on him, we didn't know he still had that in him,'" Evans said.
"That's my goal. Just to go out there and have a punishing performance. Go out there and fight the way I'm capable of."
---
---