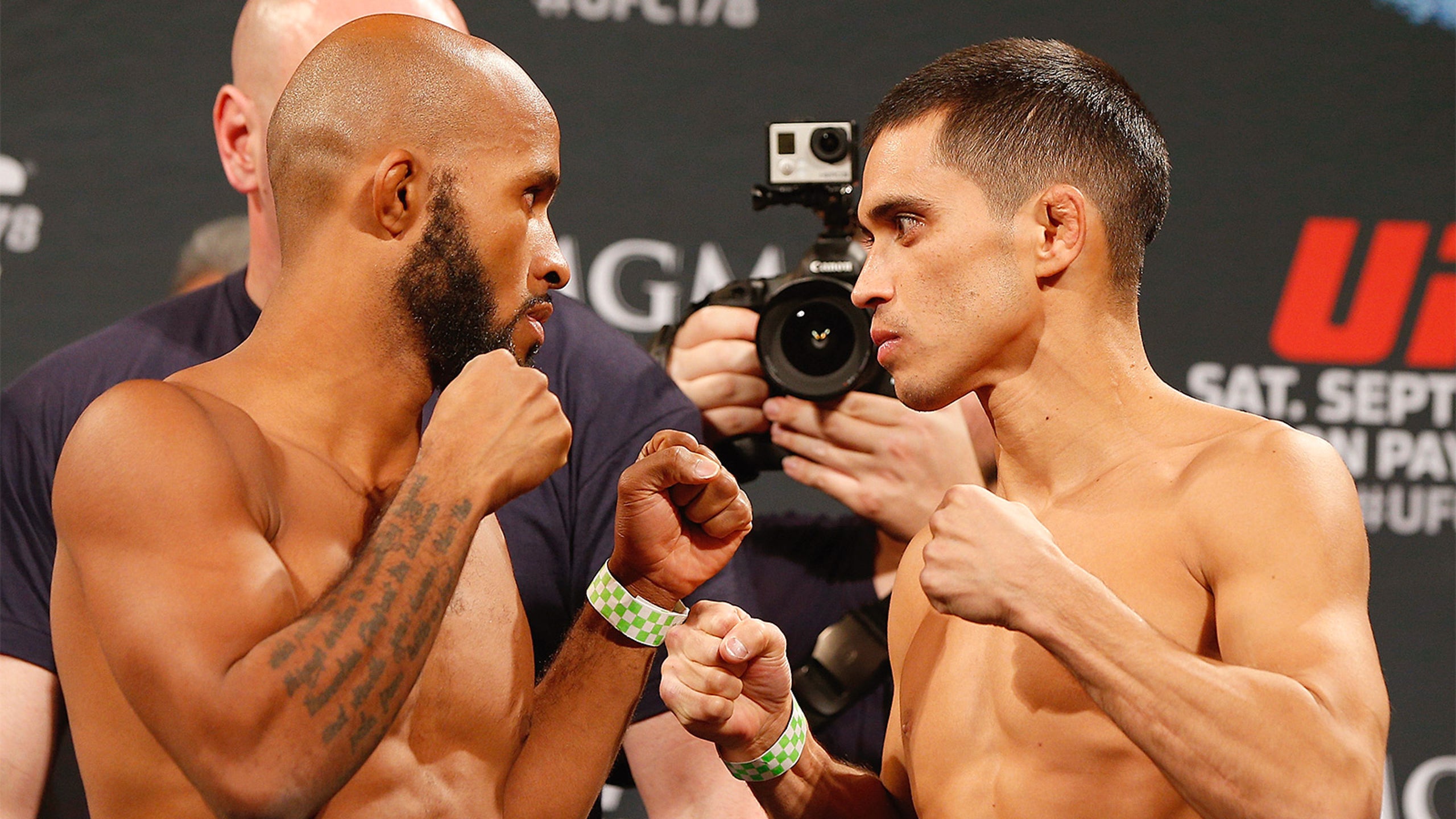 Rankings Focus: How much do the UFC's official rankings really matter?
BY foxsports • November 19, 2014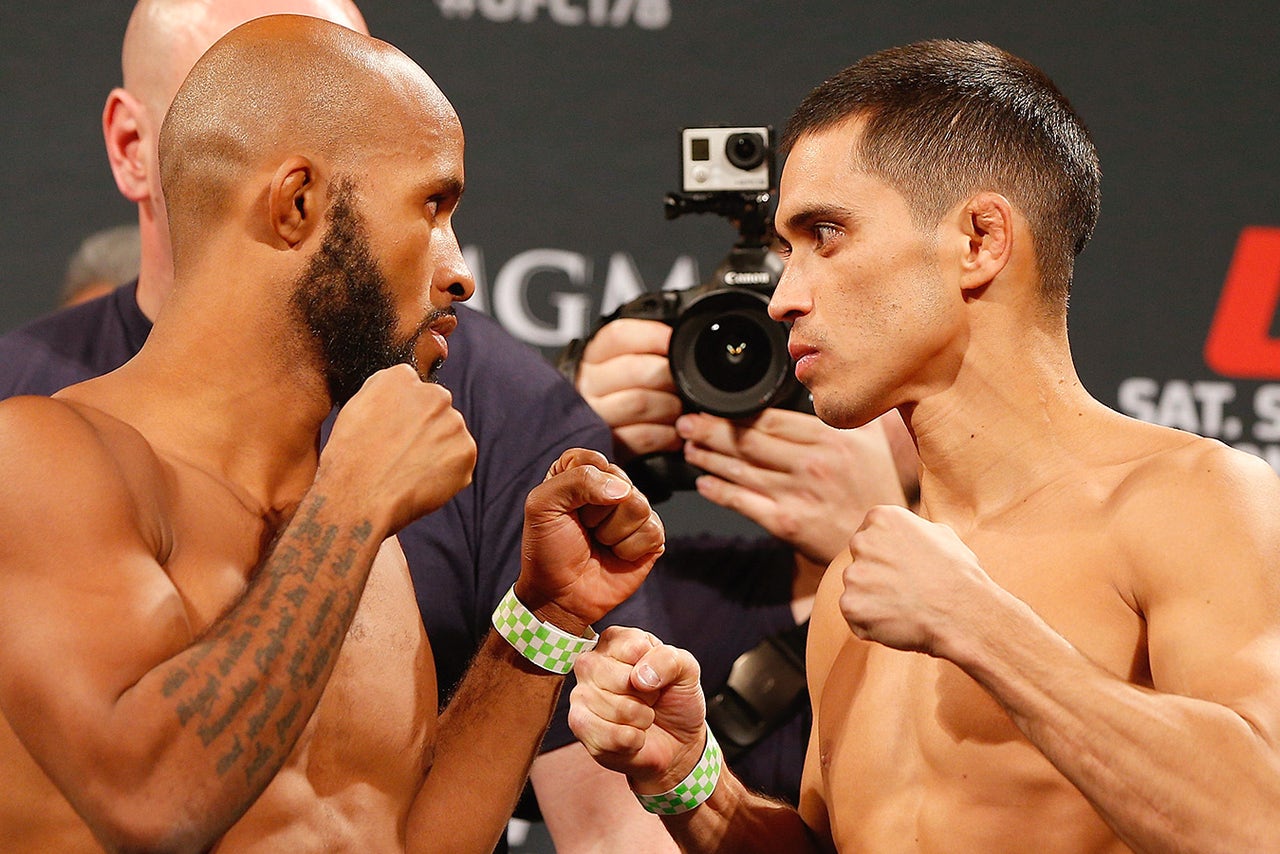 We hear it at least once every fight week, right? At some point a fighter will say something along the lines of "the rankings don't matter."
In some cases, that's correct. The UFC is not going to grant fights solely based on the rankings. There's a pretty good chance Conor McGregor will get the next featherweight title shot against Jose Aldo even though he's No. 5. Chris Cariaso was given a flyweight title opportunity when he was No. 8.
A fighter's rank is purely subjective. Very few media voters agree on the same rankings in every division and none of them are necessarily right or wrong. It's mostly an opinion. Of course, some of those opinions are more informed than others, but they are opinions nonetheless.
But while the rankings don't provide much with regards to substance, they do exist for a reason. The UFC's use for them is to provide context -- to give the viewer a guide as to how good a fighter is. This is important from a marketing perspective, which is why you'll see FOX Sports 1 use the rankings in commercials regularly. Some people might not know who Cub Swanson and Frankie Edgar are, but tell those people they are Nos. 2 and 3 in the featherweight division and they will get an idea both fighters are at a high level.
Rankings can be a source of frustration for a fighter and rightfully so. Luke Rockhold talked to reporters last weekend in Mexico City and it still rubs him the wrong way that Ronaldo "Jacare" Souza leapt over him in the middleweight rankings when Souza beat Chris Camozzi and Rockhold fell to Vitor Belfort last year. Rockhold makes a good point. He owns a head-to-head victory over Souza. Is losing to a top-ranked guy like Belfort cause for a slip?
That's just it. We don't really know. Again, it's subjective. And also kind of dangerous. Managers can use rankings in contract negotiations and the UFC can, too. Don't think the words "well, [insert fighter's name here] isn't even ranked" have not been uttered by UFC brass.
The UFC's official rankings are not a true gauge as to how good a fighter is. However, perception, for some, can be reality.
You know that old saying from legendary football coach Bill Parcells? "You are what your record is." It's obviously far more complex than that, but maybe in some cases when it comes to UFC fighters, you are what your ranking is.
Inexplicable move of the week: Edson Barboza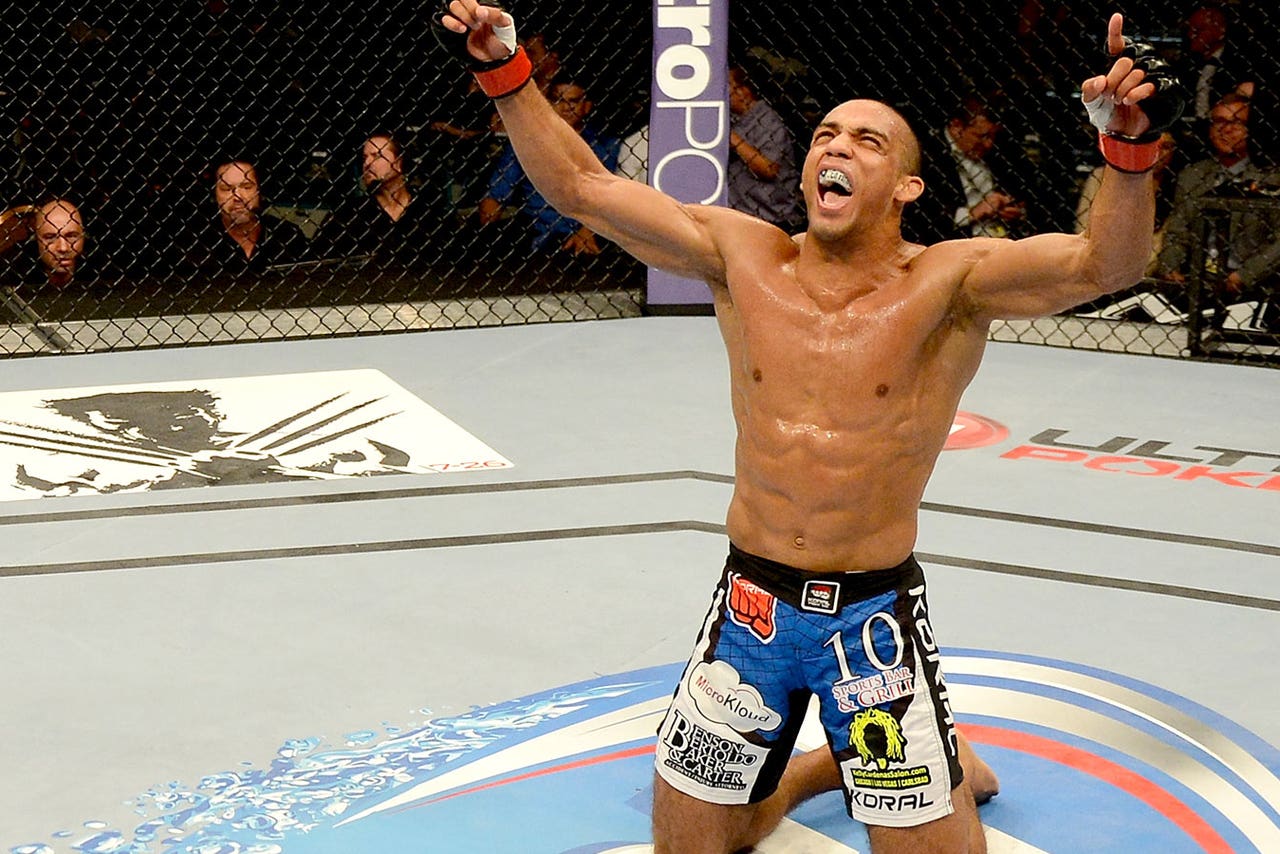 If Edson Barboza beats Bobby Green this weekend, then we can talk.
We'll see Edson Barboza fight Saturday in the co-main event of UFC Fight Night on FOX Sports 1 against Bobby Green. If he wins that fight against the No. 7-ranked lightweight, he surely deserves a bump up. But for some reason Barboza jumped two spots this week to No. 11 among lightweight contenders.
The Brazilian usurped Jorge Masvidal, who dropped down two spots to No. 12. Michael Johnson moved up to No. 10. It does seem like, for whatever reason, that fighters with bouts coming up or ones that just got announced move up in the rankings. Is it a case of them being fresh in the voters' minds? Who knows. But Masvidal has a better resume at this point than Barboza does.
Rankings riffs
-- Stipe Miocic moved up one spot over Mark Hunt to No. 4 among UFC heavyweight contenders. That was the spot he should have been in long ago. For some reason, Hunt hopped over him after knocking out Roy Nelson in September. Miocic also owns a victory over Nelson and is more of a legitimate contender for the title than Hunt, despite the New Zealander's interim title bout appearance (and loss) against Fabricio Werdum in Mexico City.
-- Kelvin Gastelum is just jetting up the rankings. Earlier this year, he wasn't ranked at all. Now, after beating Jake Ellenberger, Gastelum is up four spots to No. 7 among welterweight contenders. Ellenberger slid back four places to No. 11. Gastelum, 23, is a prime example as to why these rankings are a good thing. The UFC can't cosmetically try to build up someone already in the top-10 against lesser talent. If the rankings did not exist, it would be easier to give Gastelum a lower-level fight next -- and not No. 3 Tyron Woodley at UFC 183 on Jan. 31, like the UFC announced this week.
-- Ronda Rousey moved up to No. 7 in the pound-for-pound rankings ahead of Anderson Silva this week. I've always been confused as to what to do with Silva. He's coming off back-to-back losses and a gruesome leg injury. Before that, "The Spider" won 16 straight in the UFC and was regarded as the greatest champion of all time. Where do you put someone like that? Well, for starters, not behind Rousey, who simply has not done enough to warrant that spot yet.
---
---