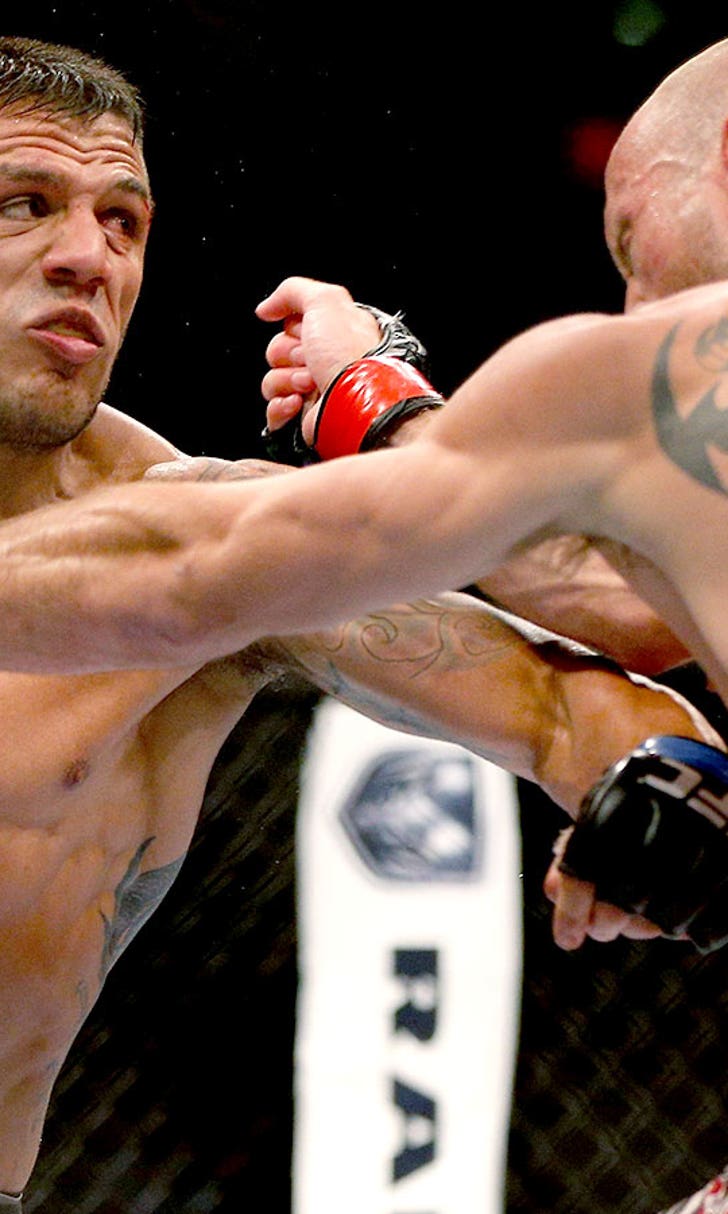 Rafael dos Anjos talks Nate Diaz: My wrestling, jiu-jitsu and Muay Thai are all better
BY Damon Martin • December 8, 2014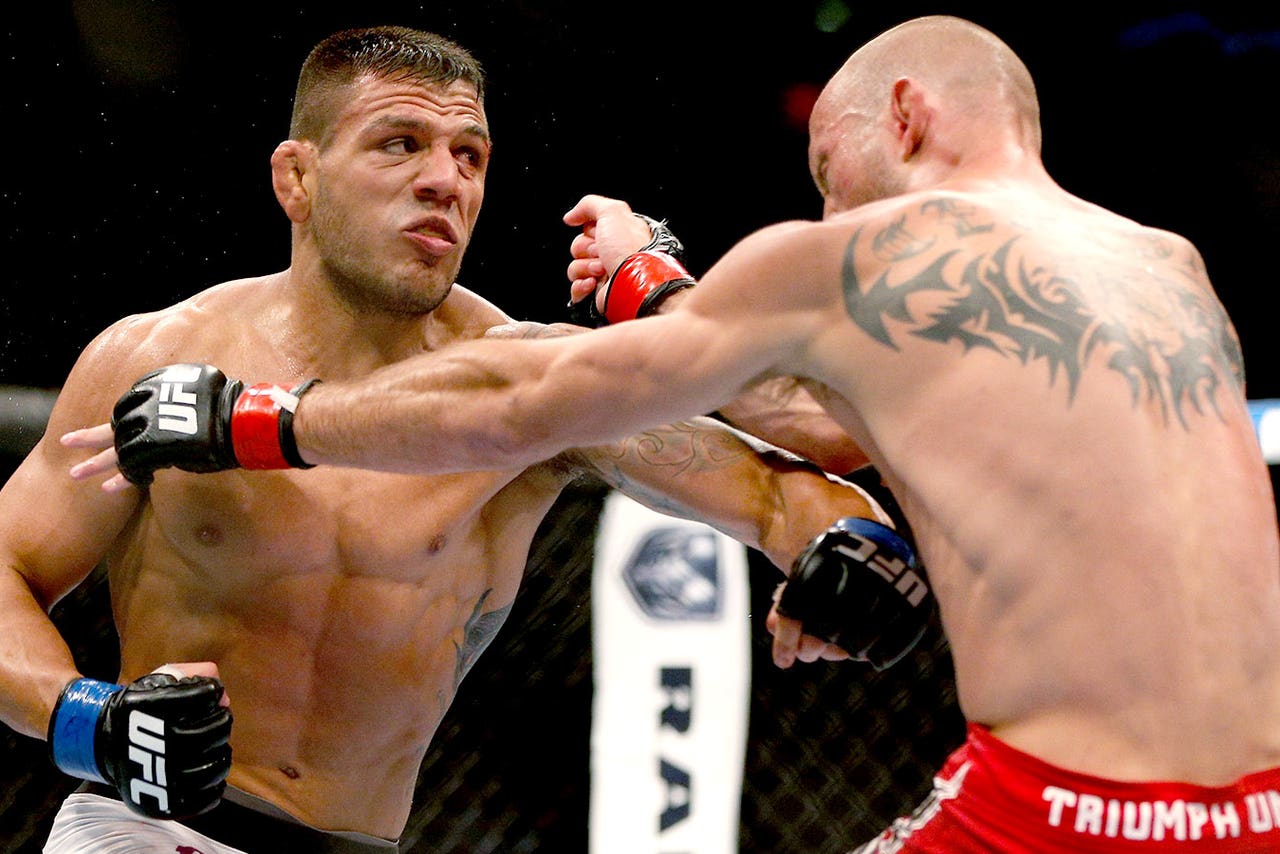 If not for his lone loss in the last two years, Rafael dos Anjos would already be on the cusp of a shot at the UFC lightweight title.
The Brazilian fighter has already taken out Donald 'Cowboy' Cerrone, Evan Dunham, and Mark Bocek during an overall streak where he went 7-1 in the division.  His most impressive performance was likely his most recent where dos Anjos snuffed former UFC lightweight champion Benson Henderson by knockout in the first round.
Dos Anjos managed to do in under three minutes with no fighter has been able to do during his entire career.
"It was really good to beat Ben Henderson that way.  He was No. 1 at the time and I was No. 5 so it was a big step forward for me, for my career," dos Anjos told FOX Sports. "Nobody finished Ben Henderson before like that and I knocked him out."
When dos Anjos landed his finishing shots on Henderson he moved up to No. 3 in the rankings, but then faced a rather tough position about what came next.  The only fighter to beat him in the last two years, Khabib Nurmagomedov, was sitting soundly one spot in front of him.  The other fighter ranked No. 1 was Gilbert Melendez, who fought champion Anthony Pettis over the weekend at UFC 181.
So no matter who dos Anjos drew for his next fight it was technically going to be a step down in competition.  The UFC came calling with Nate Diaz and dos Anjos accepted immediately albeit with a little bit of confusion in his mind.
"I got a little surprised because he was off for a year," dos Anjos said. "He's a tough opponent, he fought for the title already. I want to keep active so when they called me to fight Nate Diaz, I agreed because I wanted to stay active.  I got a little surprised because he was out so long, but he's a tough opponent."
Dos Anjos prides himself on humility because he knows no matter how good he gets, he can always get better.  The same could be said for Diaz, who has been out of the Octagon for a year and might come back a completely different fighter.
While dos Anjos definitely respects Diaz he also expects him to come in with the same strategy he does in most of his fights -- step forward with constant pressure and look to land a huge volume of strikes. 
Dos Anjos welcomes it.
"He's a dangerous fighter and he's got a long reach so I have to stay out of his reach. I can't play that game.  The fight will be good because he comes forward and that will be good," dos Anjos said.  "My Muay Thai skills will make the difference. I think I have more weapons than him.  My wrestling is better.  My jiu-jitsu is better. My Muay Thai is better as well."
The last time dos Anjos fought he was the main event on FOX Sports 1 against Benson Henderson. For his fight against Diaz, he drops down one spot to the co-main event but also gets to compete on FOX in front of millions of fans on network television.
With so many eyeballs watching the card this weekend, dos Anjos wants to make a statement by beating Diaz worse than anyone else in the UFC has done before.  Josh Thomson knocked Diaz out with a head kick, which marks the only time he's been finished in the UFC.
Dos Anjos wants to top that performance and then some.
"I want to finish this fight. I don't want to win by decision because after this fight if I knock him out that's going to be three knockouts in a row," dos Anjos said.  "I want to ask for my title shot because I'm the only Brazilian who got in this position and I really want to bring this belt to Brazil. 
"The only guy in front of me is Khabib (Nurmagomedov), but he's hurt right now. I think I'm the No. 1 contender right now.  After I beat Nate Diaz, I'm going to ask for my title shot."
---
---