Ultimate Fighting Championship
Ultimate Fighting Championship
Plenty of punch in Strikeforce finale
Published
Jan. 12, 2013 12:00 a.m. ET

"This is the way the world ends. Not with a bang but a whimper." — T.S Elliott, "The Hollow Men"
If you were an MMA fan who tuned into the Strikeforce main card Saturday night instead of the 49ers-Packers game, you missed out on a good NFL thrashing for what amounted to the MMA version of a Saturday morning professional wrestling show in the 1980s.
The Strikeforce finale in Oklahoma City was a series of one-sided beatings with a competitive main event, and nothing more, as Zuffa finally pulled the plug on Strikeforce as the ostensible No. 2 promotion in MMA.
After a fairly engaging undercard, with a number of Strikeforce mainstays fighting in what felt like a UFC audition, the main card started and the beatings began. In many ways it didn't feel fair, especially in the evening's heavyweight fights.
Ed Herman, fighting at a catchweight on short notice, gave us the best and most precise look at Ronaldo "Jacare" Souza's ceiling as the Brazilian BJJ wunderkind outstruck the Team Quest product before performing a clinic on the ground. Herman, usually not a slouch, had no answers as Souza nearly replicated Phil Davis' "Mr. Wonderful" kimura submission, forcing Herman to tap near the end of the first. Souza looked like an elite middleweight against a name opponent with relative ease.
Mike Kyle looked to be game against Gegard Mousasi … until the fight hit the ground. Mousasi worked another ground clinic on the former UFC fighter and earned a submission quickly. It was competitive, at least, and Kyle apparently retired after the fight's conclusion. He told Ariel Helwani that he was "done" as he walked into the locker room, something the MMA Fighting & Fuel TV reporter tweeted out as soon as it happened.
And then the night's two biggest mismatches occurred.
Josh Barnett made quick work of Nandor Guelmino, dragging him down to the mat and taking an arm triangle that was practically gift wrapped for him. It was as if Barnett wanted his MMA fights to be how Thomas Hobbes described life: nasty, brutish and short. Barnett's post-fight pro wrestling-esque promo lasted longer than this fight, and somehow Guelmino was more competitive in that than when fisticuffs occurred.
The night's worst beatdown was from Daniel Cormier, who followed up a five-round thrashing of Barnett earlier in 2012 with an early contender for Beatdown of the Year against Dion Staring. It was a fight that was hard to watch as Staring, who didn't give up, was put out of his misery by referee Big John McCarthy near the end of the second.
But even the most predictable nights come with an occasional surprise.
This event's shocker was Tarec Saffiedine defeating Nate Marquardt for the Strikeforce welterweight title, winning the promotion's final fight and leaving as a champion. In many ways it was the story of Strikeforce that Saffiedine would wind up wearing gold as he walked out of the company and presumably into the UFC.
Working his way up from Challengers shows, Saffiedine easily took the fight from Marquardt. In many ways Saffiedine duplicated what Jake Shields did several years ago in defeating Dan Henderson. Saffiedine was an afterthought, a massive underdog for a title fight. Yet he came into Oklahoma City and dominated for five rounds, defeating Marquardt, whom many already were slating for fights in the UFC.
And this is how Strikeforce ends. Considering the promotion began its foray into MMA with a mismatch between Cesar Gracie (making his only appearance as a fighter) against UFC light heavyweight legend Ken Shamrock in San Jose, it's almost appropriate that it ends this way. The card likely was watched by a limited few, yet the most hardcore of fans still will follow their favorite in the UFC. The only question now is who gets that magical call from Joe Silva and Dana White?
---
---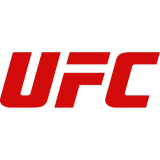 Get more from Ultimate Fighting Championship
Follow your favorites to get information about games, news and more
---