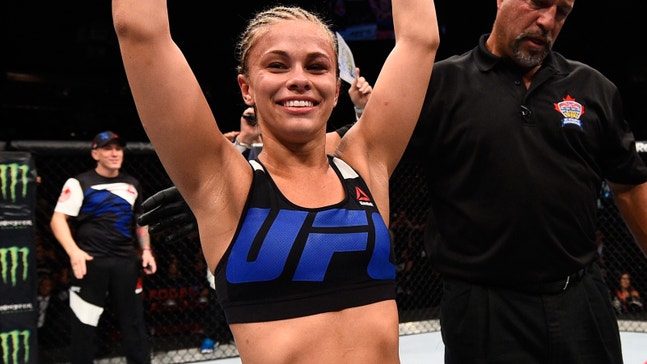 Paige VanZant would love to play a Marvel character on TV or film
Published
Dec. 14, 2016 8:44 a.m. ET

Paige VanZant has a lot she wants to accomplish both inside and outside the Octagon.
The 22-year old strawweight fighter was already ranked inside the top 10 in the UFC when she got the call to compete on "Dancing with the Star" where she finished second overall during the 22nd season of the show.
While her focus remains on fighting, especially with a main event bout in her adopted hometown of Sacramento this weekend, VanZant also hopes to one day conquer Hollywood as an actress.
She was already offered a small part in an upcoming "Kickboxer" sequel that VanZant ultimately turned down due to scheduling for her last fight against Bec Rawlings in August, but that doesn't mean she's lost to desire to get in front of the camera.
In fact, VanZant loves the idea of combining her fight training with acting — perhaps even for a role in a Marvel television series or film.
"I would love that," VanZant told FOX Sports when asked about her interest in potentially appearing in a comic book related series. "That would be huge to be a Marvel character, be a superhero or be somebody that's a bad ass and it would be a girl, too, so I would love to get in a show like that.
"I am aspiring to be an actress, too, so if that comes my way I will definitely hold out hope for that."
It wasn't long ago that former UFC champion Ronda Rousey mentioned in passing that she would like to play Captain Marvel in a movie and it wasn't long before she was receiving fan art putting her in the famous superhero outfit.
Obviously, Rousey didn't actually land the part — it went to Oscar winner Brie Larsen instead — but it certainly got a lot of people buzzing about the possibility.
So VanZant has no problem stating that she would love the chance to portray a famous Marvel superhero on screen, whether on television or film.
"I'm saying it — I want to be a Marvel character. I want to be a superhero!" VanZant said.
Beyond her goals to one day tackle acting, VanZant is also currently working on a memoir that she hopes to release in bookstores in the near future.
During her time on "Dancing with the Stars", VanZant spoke about her upbringing, which included several run-ins with bullies throughout her teenage years before she became a professional fighter.
Those stories told in detail will make up a large part of what VanZant is currently putting together as a book about her life.
"It's a memoir. Obviously people learned a little bit about my past and my story and I really haven't told it all and it's something I feel like I wouldn't be able to say out loud so a book is the perfect way," VanZant said.
"Because it's my words but I don't have to say them out loud. I'm really excited. It's just my story about how I became a fighter and what path I had to take to get here."
Don't expect her new book or even landing a role in a Marvel Studios project to put an end to VanZant's fighting career because she's still having fun everyday getting ready to compete in the UFC Octagon.
Just like "Dancing with the Stars" didn't signify a transition away from the UFC, VanZant is clear when saying that none of these other endeavors are going to take her away from mixed martial arts but that doesn't mean it's not a good idea to have a career ready after fighting is finished.
"I'm working on writing a book, I'm working on all kinds of things. I'm really excited because I've been working on this book my entire fight career. It's something that I want to get out pretty soon. I take opportunities as they come, if they fit with my schedule then I do them and if they don't fit with my schedule then I pass," VanZant said. "Luckily, I have a great team behind me and they advise me on what should be next and of course I have my own opinions. I had to turn down a movie deal so I could take that fight with Bec (Rawlings).
"I do want to be successful in a lot of other areas. I know that if I get injured in the gym or injured in a fight and I can't fight anymore, I need to have plans for outside of the cage. I just want to make sure no matter what happens, I'll be successful wherever my career goes."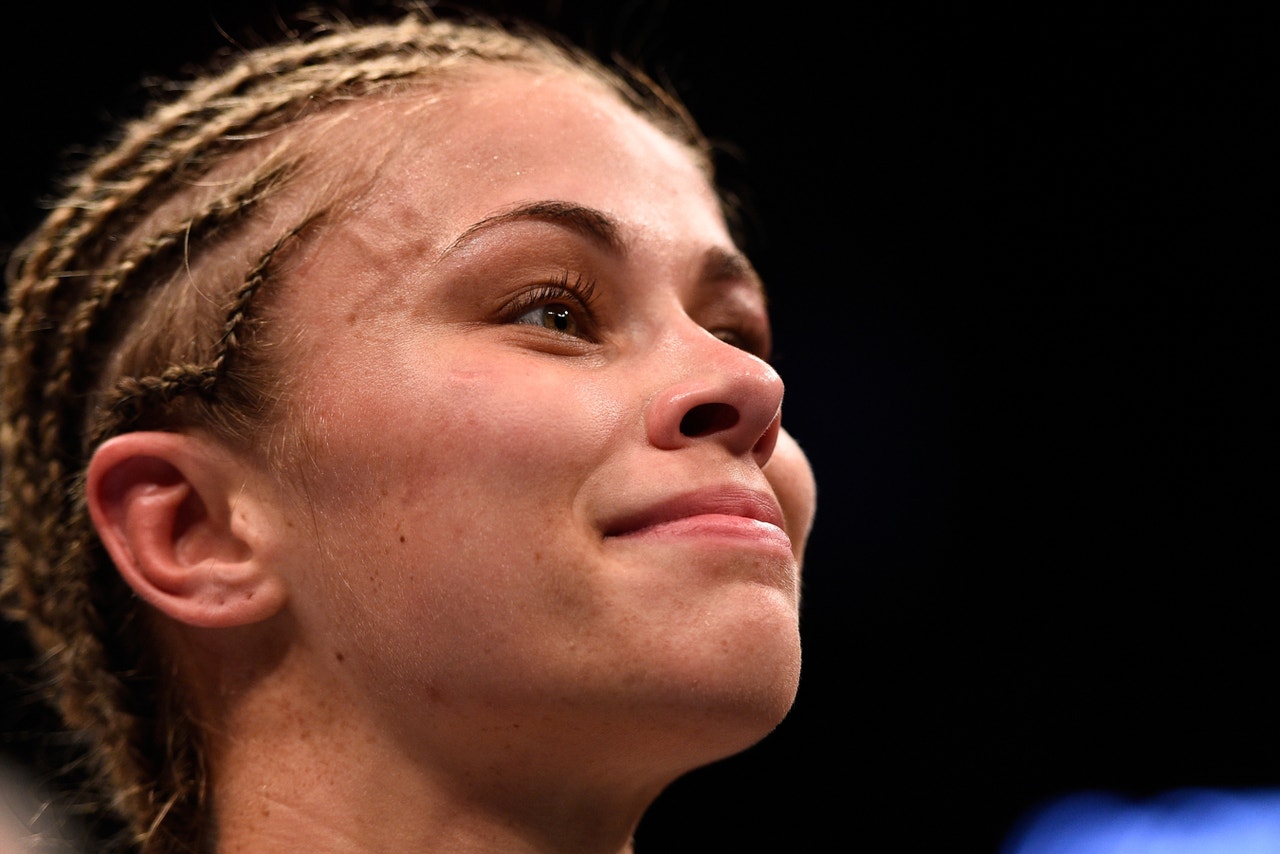 ---
---