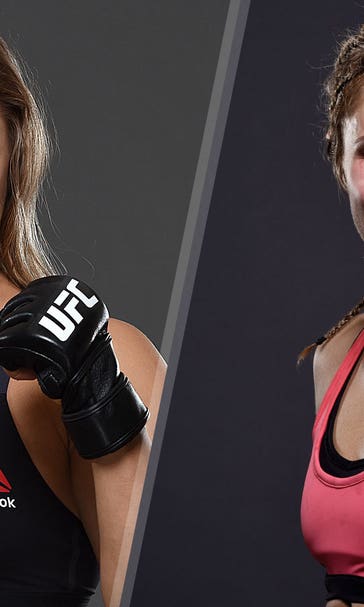 Paige VanZant confirms 'shocking' confrontation with Ronda Rousey
May 6, 2016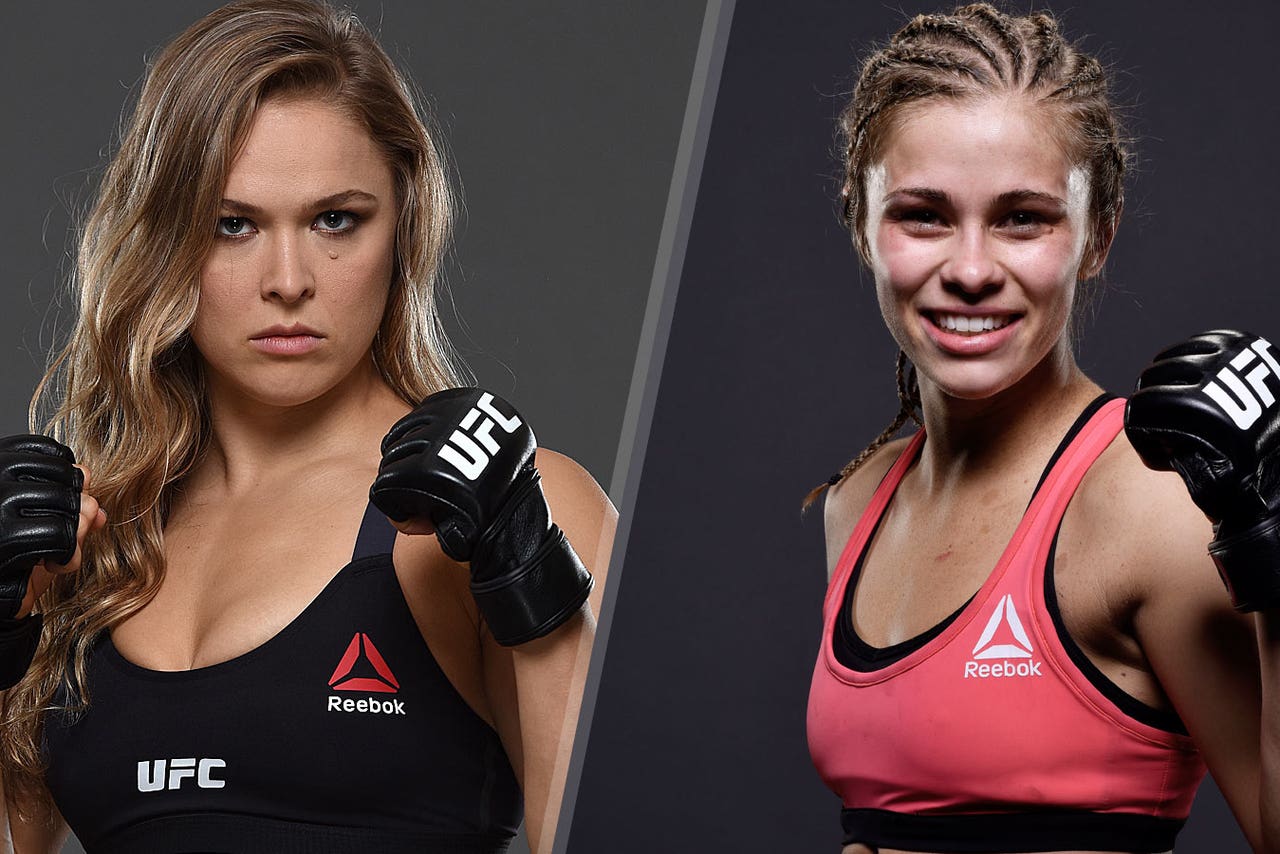 Miesha Tate never has been a fan of Ronda Rousey, and it sounds like Paige VanZant no longer is either.
VanZant confirmed to TMZ that she had a "shocking and totally unnecessary" confrontation with the former women's bantamweight champion during the UFC 197 fight week in Las Vegas, after Tate revealed the story during her appearance on the "Joe Rogan Podcast" on Thursday.
"It appears that I offended Ronda by congratulating Holly (Holm) after her victory," VanZant told TMZ. "The incident was very shocking and totally unnecessary."
Tate told Rogan that VanZant approached her at a party and revealed the details of the incident.
"Paige and I have spoken before, we're friendly; I don't know her that well. Anyway, she felt the need, she came up to me — 'Miesha, Miesha, I have to tell you this experience I had with Ronda'. I'm like 'What?' She's like 'We were at a Reebok deal recently and we were at a shoot and I was trying to find her so we could get a picture, and the Reebok people were like "Don't ask Ronda for a picture".' She's like 'Why?' and they're like 'Just don't. Stay away from Ronda, don't ask her for a picture,'" Tate said.
"I guess Ronda came later that day and seeked her out and like cussed her out. Like, they've never really had a conversation either. She's like 'I don't know Ronda other than "Hi, bye", that's it.' I guess Ronda came up and was like '(expletive) you, you fair-weather (expletive), how dare you cross me?' She's like 'Cross you? What are you talking about?' And she's like 'You congratulated Holly Holm for beating me so (expletive) you, you (expletive) fair-weather 115-pound'. She just went off on Paige. And Paige came and told me and I was like honey, welcome to my world. She was like 'I'm glad I saw this side of her so I know'."
Rousey was referring to this tweet by VanZant, congratulating Holm on her victory.
Tate says that the altercation continued when VanZant defended her right to congratulate another fighter on an impressive victory — the same way she did to Rose Namajunas after falling to her in a fight last December.
"She's like 'I told Ronda I'm sorry if that offended you but I'm allowed to congratulate whoever I want' and she's like 'I congratulated Rose Namajunas when she beat me, like, congratulations, you whooped my ass, that was a bad-ass performance' and she's like 'I simply told Holly congratulations and it wasn't anything anti-Ronda', but I guess Ronda just ripped her a new one," Tate said.
Independent sources confirmed the incident to FOX Sports a little more than two weeks ago, but VanZant remained silent until Thursday.
TMZ said they attempted to reach Rousey, but her representatives declined to comment.
Tate didn't seem surprised by VanZant's account of Rousey, and it's clear her opinion of the former champion hasn't changed.
"I've never been on Team Ronda so I'm good," Tate said. "All or none. It's crazy."
---
---