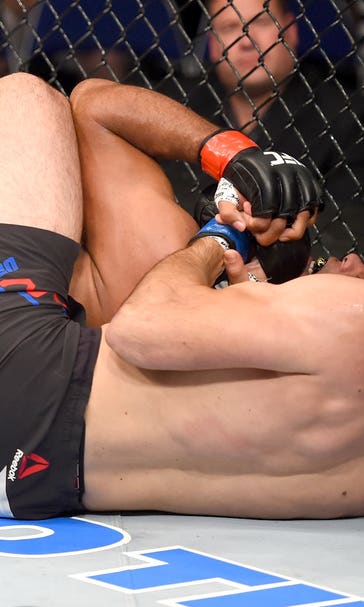 Nikita Krylov submits Francimar Barroso at UFC Fight Night
May 8, 2016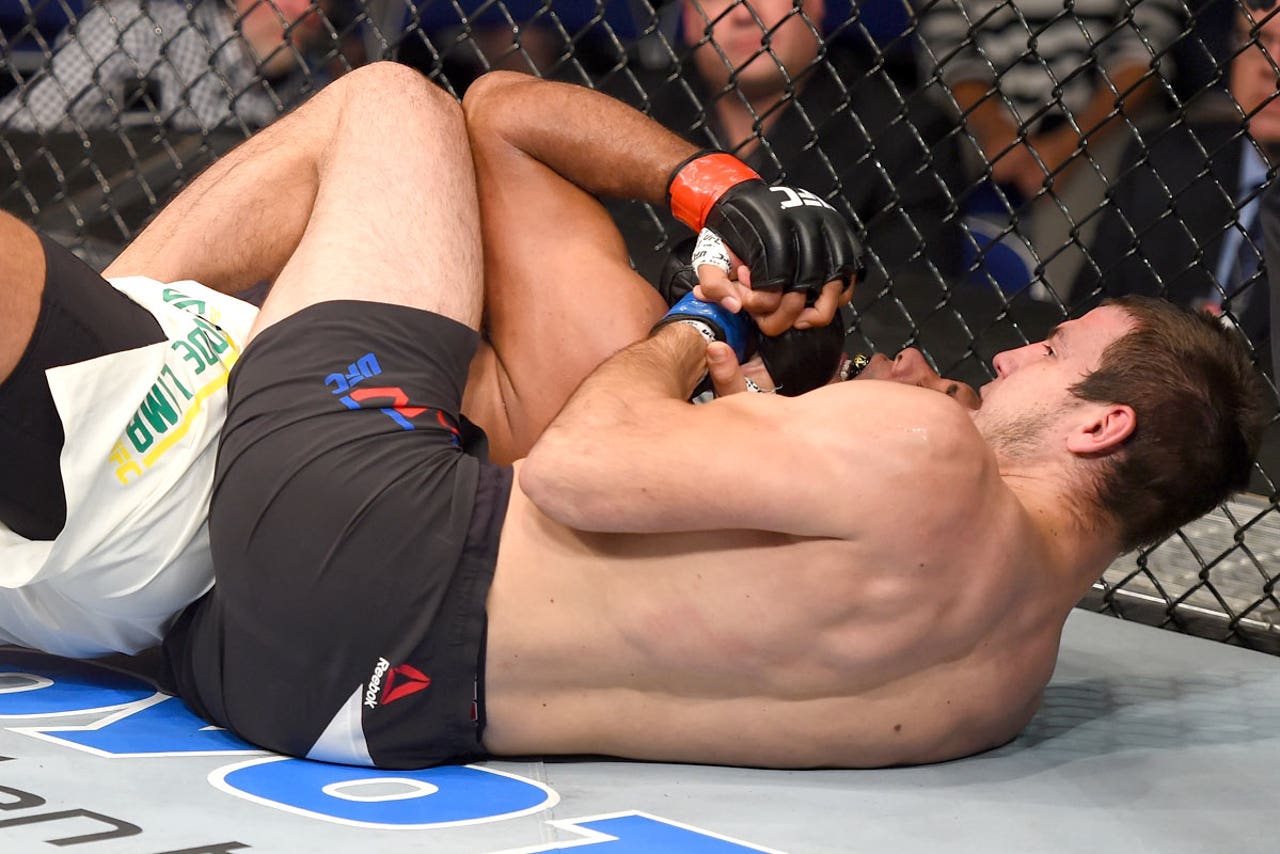 Nikita Krylov won his fourth-straight, Sunday in Rotterdam, after a torrid war with Brazilian jiu-jitsu black belt Francimar Barroso. The 24 year-old managed to submit the submission expert with a neck crank from behind, with both hooks in at 3:11 of the second round.
Up until then, the two light heavyweights went back-and-forth on the feet and on the ground, fighting near evenly. In the second round, "Al Capone" escaped a triangle choke from Barroso and then moved right into offense mode right away.
The new father rolled Barroso and then took his back, wrapping his legs around the torso from behind. He pulled Barroso up on top of him and then locked his own arms around the head.
Krylov did not get under the chin of Barroso with his arms to secure a choke but was confident in his hold and pressed down on the chin with his forearm. It was enough to crank the neck painfully and prompt Barroso to tap-out.
Krylov proudly celebrated afterwards in front of the European crowd. "I think it's the fourth Brazilian jiu-jitsu black belt that I've submitted, already, he said."
The loss snapped a two-fight win streak for Barroso and dipped his overall record to 18-5. Krylov's victory his his MMA career's 20th, and improves his mark to 20-4, overall.
---
---