Ultimate Fighting Championship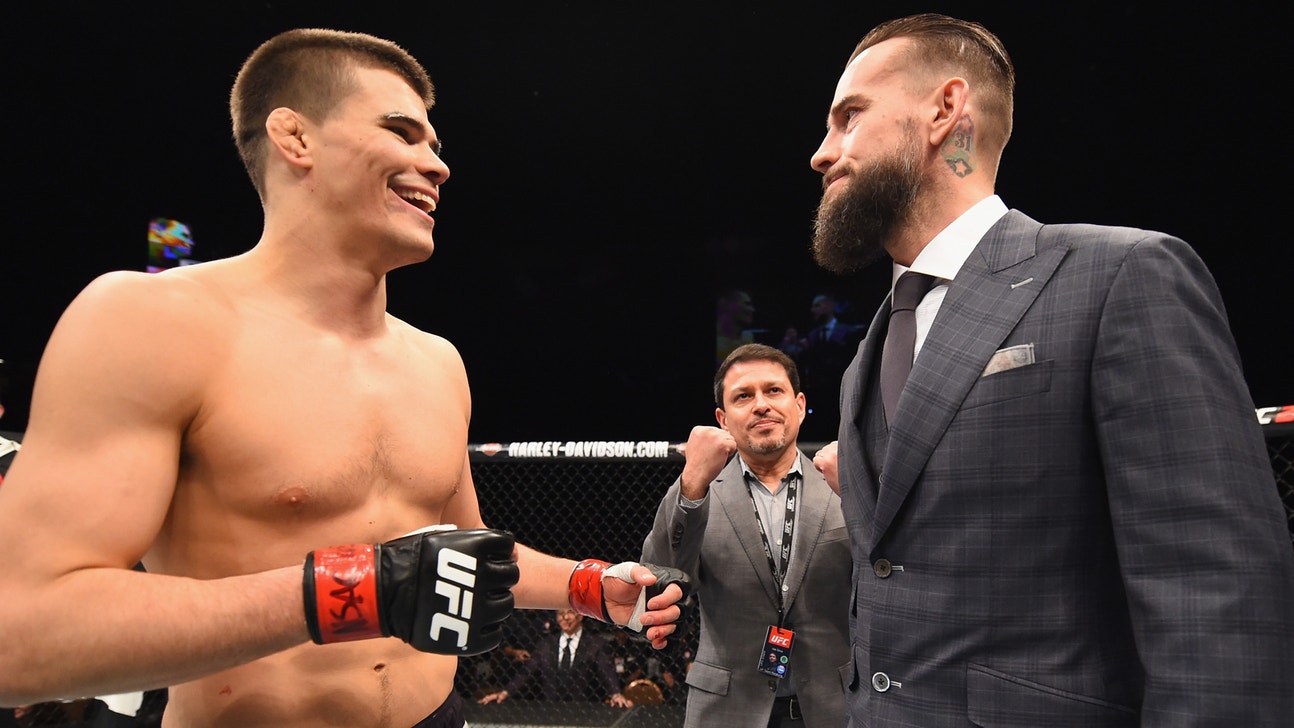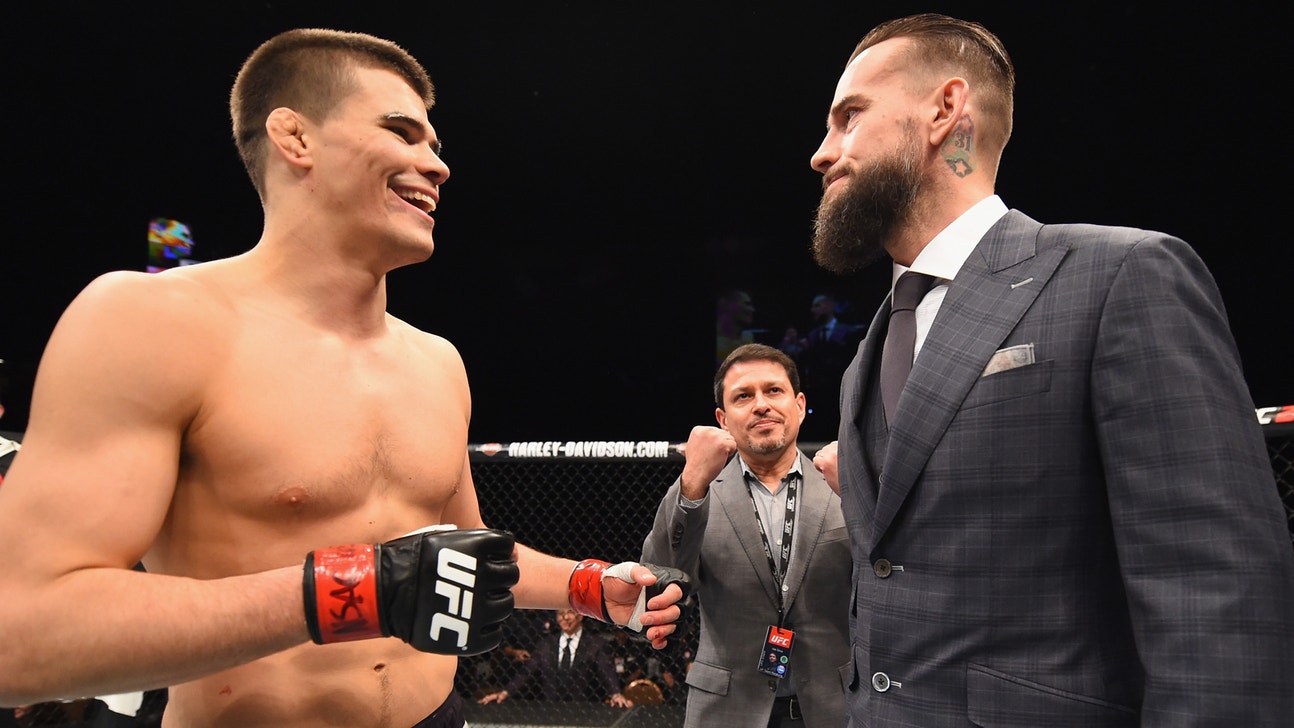 Ultimate Fighting Championship
Mickey Gall says CM Punk moves 'like a wounded animal' in training footage
Published
Nov. 15, 2016 2:14 p.m. ET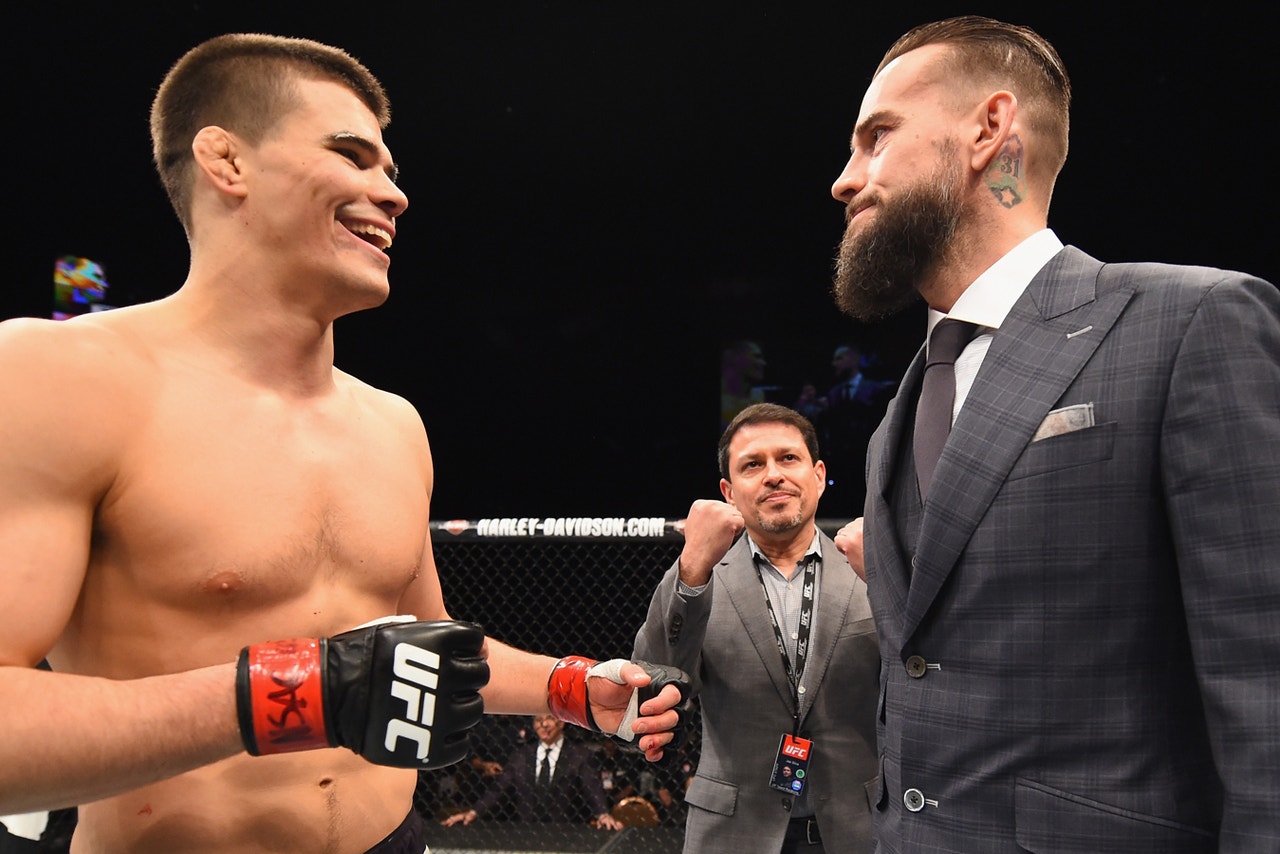 For the past seven months, Mickey Gall has known he would be the fighter to welcome CM Punk to the UFC Octagon and he's done so without having any real knowledge about what kind of opposition the former WWE superstar might present.
Punk dabbled in Brazilian jiu-jitsu during his days at WWE but for all intents and purposes, he was essentially a first-timer when he stepped into Duke Roufus' gym in Milwaukee last January and decided he was going to become a UFC fighter.
The first footage of Punk's early days in training have been released as part of the documentary series "The Evolution of Punk" and as much as Gall hasn't sought out the video, it's been impossible to escape thanks to the power of the internet.
"It's hard not to see," Gall told FOX Sports. "The training is from over a year ago that we've seen so far. I'm sure by the fourth episode he's going to be looking better and he's going to be improved. But when I'm looking at him, he doesn't move like me. He doesn't move like a guy that was good at sports growing up. He moves clunky. He doesn't move great.
"Although, I'm sure he's vastly improved his skills from what we've seen, but once he gets in the (expletive) and I'm hitting him, that's what's going to come out. He hasn't had enough time to really hard wire other skills. I think when the onslaught starts coming on him, that's what's going to come out and he's going to die."
That kind of confidence has been in Gall's voice since even before he landed the fight with Punk earlier this year after first being discovered by UFC president Dana White on his reality series "Looking for a Fight".
Of course, Gall is smart enough to also understand that the documentary currently airing about Punk's evolution as a fighter will probably end with him hitting crisp combinations with his coaches and winning his final sparring match ahead of their fight next Saturday night.
There are some problems editing just can't fix and Gall sees Punk riddled with flaws that he plans to expose when they finally step into the cage together at UFC 203.
The move to the UFC from the WWE as Punk approaches his 38th birthday in October feels more like a bucket list item being checked off rather than the start of a new career.
Punk has said that participating in mixed martial arts has always been a dream of his and this is a chance to see that fantasy come to life.
For Gall, this fight represents the beginning of a long career he hopes to maintain in the UFC because that's always been his goal. From the first day he stepped onto the mats at his home gym in New Jersey, Gall's dream has been to compete in the UFC but not because it's something he's always wanted to do.
It's because that's what he believes he was meant to do.
"I don't have WWE to fall back on if this doesn't work. All my eggs are in this basket. It's do or die for me. This is what I want. I want to be here. I want to fight for the UFC. This is my dream," Gall said.
"I have to set an example and make an example out of him. Anything less than me dominating him and devastating him, I would be underperforming. So I do feel the burden to represent MMA fighters but I welcome that. I want to represent for all my fellow MMA fighters."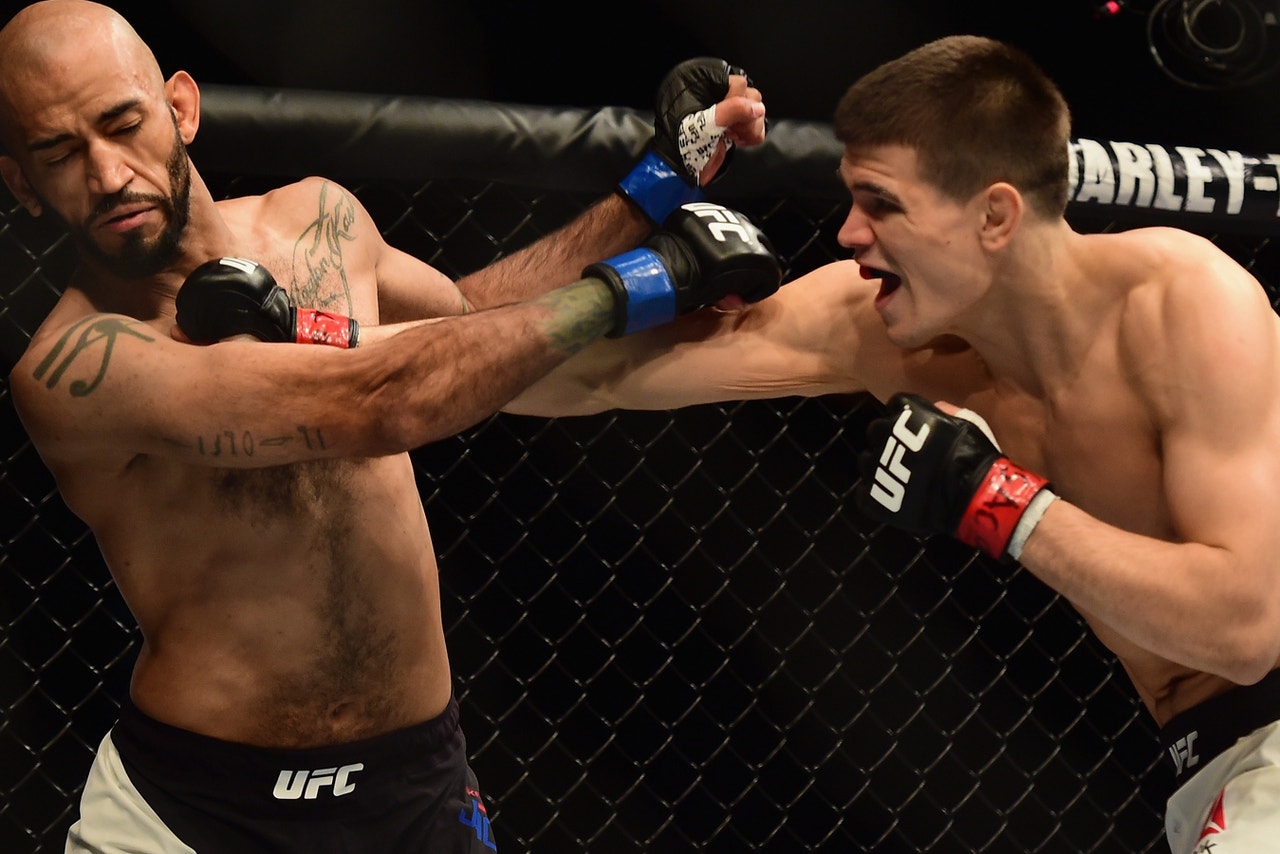 Still, Gall knows that he's been dedicated to becoming a fighter for the better part of eight years so no matter what his record says, Punk is still learning to crawl while he's been up and running for quite some time.
"It's a mismatch," Gall said about the fight. "He's not on my level. He's not athletic like me. He has a two year old's vocabulary, I have an 8 year old's vocabulary. We've been doing this a different amount of years. He's not the athlete I am. He can't move like me and I really plan to exact those things on Sept. 10. I want to show the world.
"He's not going in there to lose. He's not coming in there to get an ass kicking so I'm sure he's working hard. I'm sure he's going to be tough and reasonably strong, but it's not going to be enough."
If there's one other factor that Gall sees in his favor heading into the fight, it's the moment he actually gets locked in the cage with Punk and the reality of what's about to happen finally unfolds.
Gall has been through hundreds of training sessions and he's sparred with UFC veterans, but none of that truly prepares you to look across the cage at an opponent who wants nothing more than to knock you out, choke you unconscious or bend a limb so dramatically that you're forced to quit.
Gall knows it can be a sickening, nervous feeling no matter how confident you might be walking into a contest. Punk can say he's ready and he can attest to performing in front of 50,000 screaming fans while he was at the top of the professional wrestling world, but none of that is a real fight and that's what he's about to get himself into next Saturday night.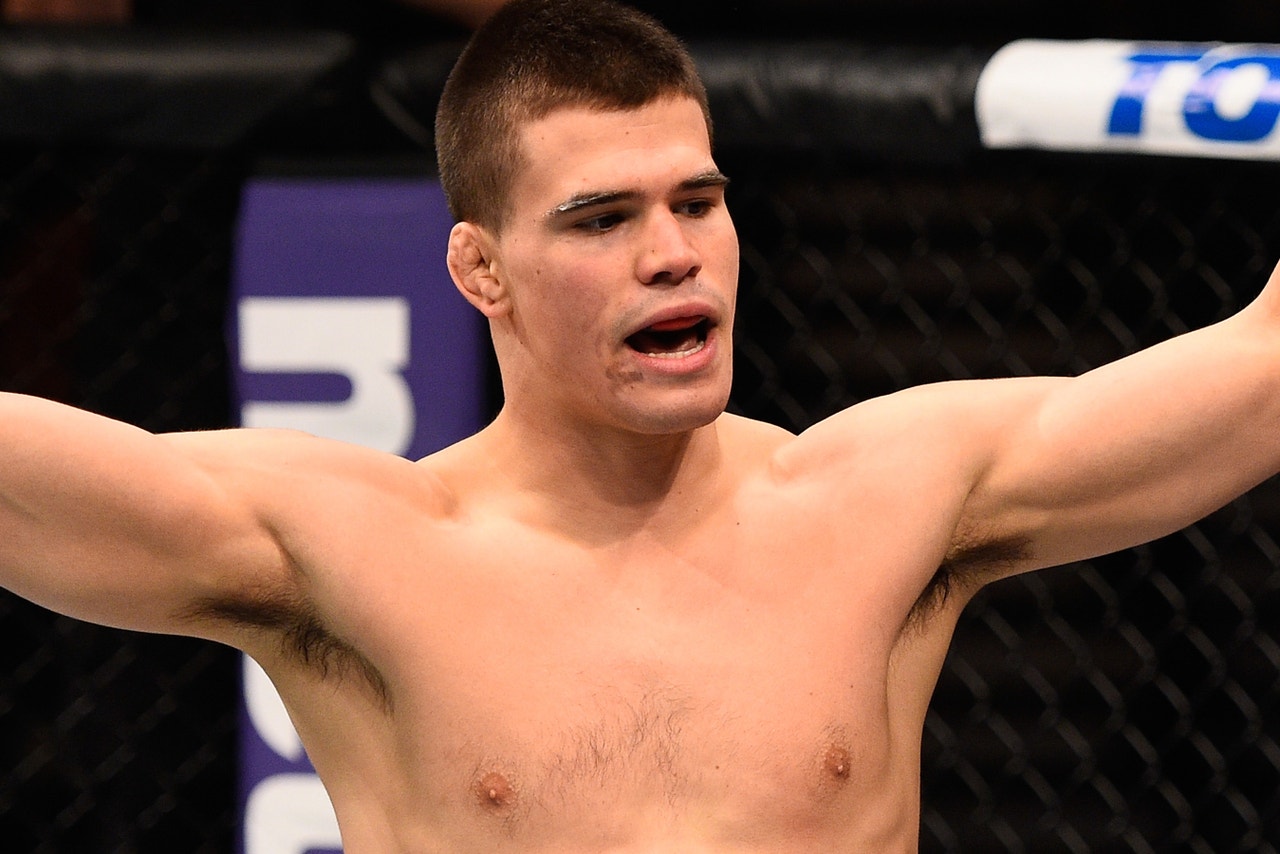 "It's a crazy feeling. No matter how many practice fights he did in the gym, everyone who has fought, knows it's different in the cage," Gall said. "It's different when it's real. Everything is different. I'm familiar with that. I've done it five times. He's done it none.
"So he might be used to the screaming fans and I embrace that. He's going to face someone across the cage who's looking to kill him. He's never had to face that before. Even in the practice fights, they're being teammates to him. They're pulling shots and trying not to hurt him. I'm not going to be pulling anything. I'm going to be there trying to kill him."
Since the first time he was mentioned as a potential opponent for Punk, Gall has been willing to give his own Conor McGregor-like prediction when it came to the outcome of their fight.
Gall is smart enough to know that MMA is an unforgiving sport that rarely follows a straight line no matter how much something is supposed to happen. So Gall is ready to go to war with Punk for three rounds if that's what it takes to get the job one — he just doesn't believe the former WWE star will have anything left after the first five minutes.
"I'm going to come out there calm, cool and collected and just cold ready to do my thing. I'm ready to take him out in the first," Gall said. "If he does make it to the second, that's going to make it even easier for me.
"He's going to be even more drained and hurt. I still think I'm going to take him out in the first."
---
---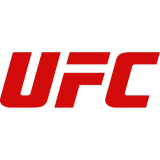 Get more from Ultimate Fighting Championship
Follow your favorites to get information about games, news and more
---